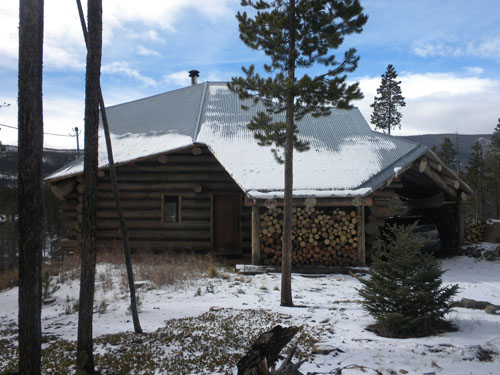 We have been blessed by my husband's boss who has this amazingly beautiful mountain cabin and guess what? he is kind enough to share it with everyone. I went there twice before and every time I wish I never leave. This time I was dying to go there even for a few hours. Being there away from T.V. , Internet connection… with a cell phone that is hardly getting a signal, makes you feel so peaceful and comfy. It is a getaway from this hard life and continuous running trying to achieve what we want.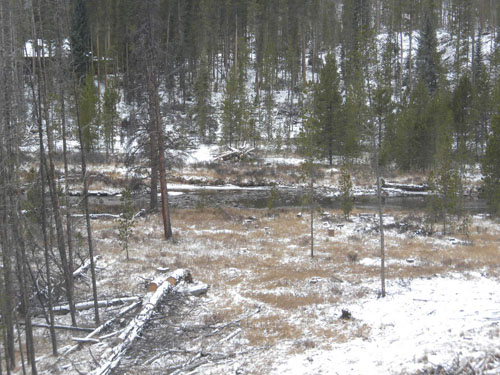 It has an amazing view of a small running stream and the woods. It is an amazing opportunity to just RELAX and enjoy God's creations in this world. My kids finally learned to have fun unplugged !!!. Owners of this cabin made all the efforts they can so that they and their guests have fun there, they got you 100% covered. From outdoor activities in the summer to indoor tennis table, billiard, card games … etc
What I like most is that this cabin was built somewhere in the 70s and the owners try to keep the 70s spirit there which makes you feel you are really in this era.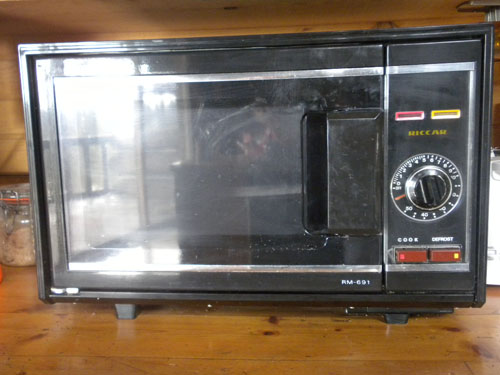 See the kitchen appliances …. It is really amazing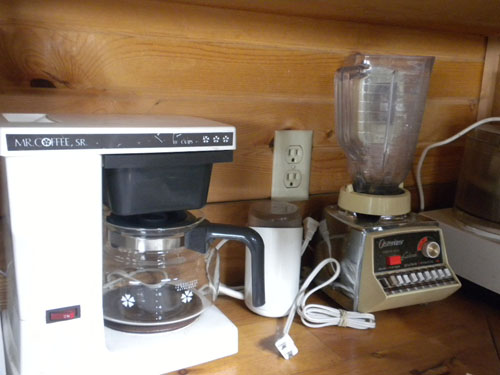 Kids had fun playing outside in the light snow we had.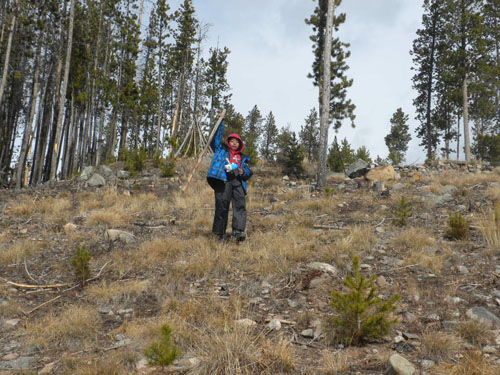 They even pretended with their new toys 🙂 Finally some imagination instead of Wii, iPods …etc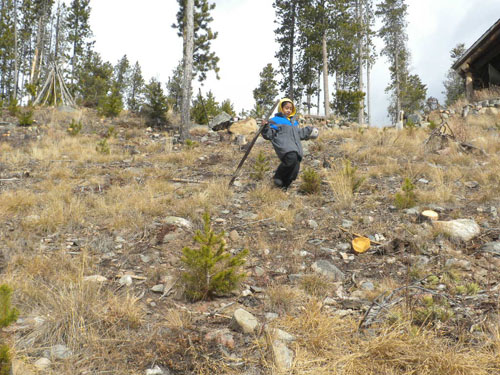 Even the little one had fun screaming all around.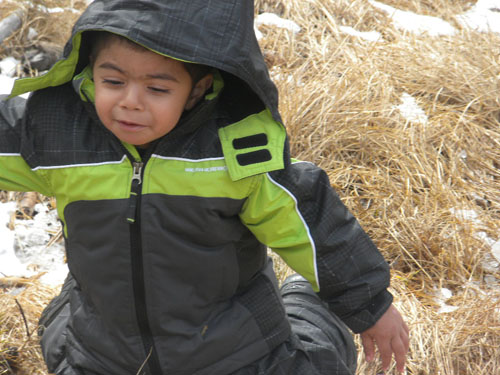 For me and my hubby, we enjoyed the sweet potato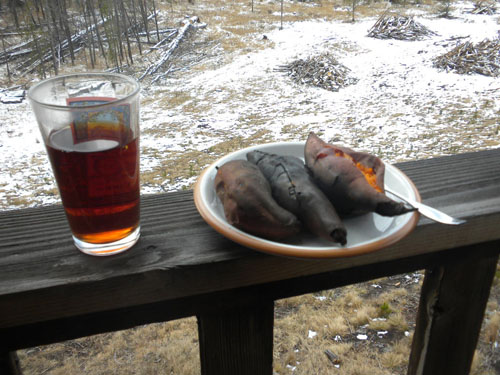 and cuddling by the fire at night … I loooove that fireplace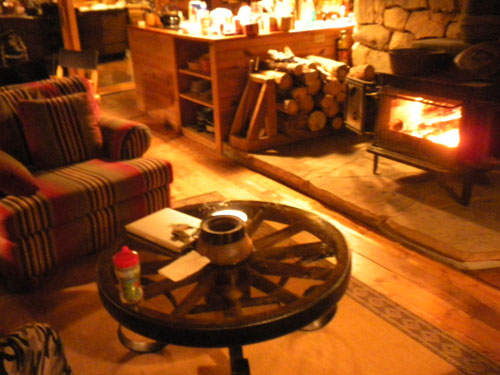 Being there, always makes me feel that it is going to be OK . In the middle of the rockiest and hardest times there is always beauty, there is always hope as long as there is a God who runs all this universe.
A million thanks to the owners and the wonderful kind one who always welcome us there 😉