Tabbouleh, is probably the most famous recipe in the Lebanese cuisine. As many says, tabbouleh is a labor of love as it requires a LOT of time in the kitchen to finely chop ingredients to perfection.
I know there are probably hundreds if not thousands of recipes out there for tabbouleh salad, so what makes mine different, it came from the heart and soul of a Lebanese friend who is very angry 😢 at what is happening to the Lebanese tabbouleh legacy on the internet and wants to preserve her ancestors kitchen history. My friend kindly, provided me of some dos and don'ts to make a successful authentic tabbouleh salad, and I am going to share those secrets with you.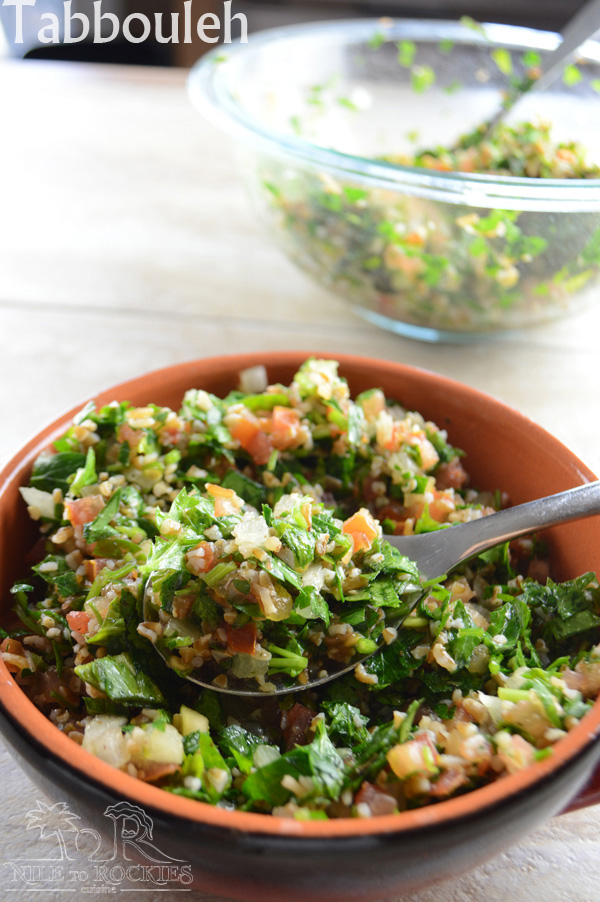 Tip#1: Do not use food processor
We were first introduced to tabbouli/ tabbouleh when we were visiting my dad in KSA. We had a Lebanese friend who taught mom how to make tabbouleh and ever since it was there on my mom's banquets. When it comes to chopping parsley, no one can beat my mom, really she is a pro in this.
I do not know how she does this but she can chop parsley very very finely- of course her kitchen is a mess afterwords -but really as if she is measuring every piece of it. Being always busy with my work back in Egypt, when I tried to make tabbouleh I used my food processor trying not to make a mush out of the parsley. So never, never ever use a food processor, this was very offensive to my Lebanese friend when she knew 😄.
Tip #2: Do not add cucumber
This one was really a surprise for me.. what!! no cucumber. She told me you can add cucumber but don't you dare call it tabbouleh, tabbouleh salad does not have cucumber in it.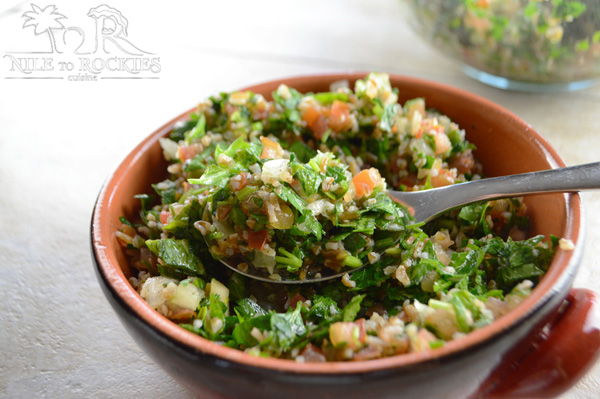 Tip#3: Do not use pomegranate molasses
Well, usually I do not, but I know people who do use it like my sister. So for tabbouleh use only lime juice.
Tip#4: Do not soak bulgur
Yes, this was another surprising fact about authentic tabbouleh, bulgur should only be rinsed several times and that's it.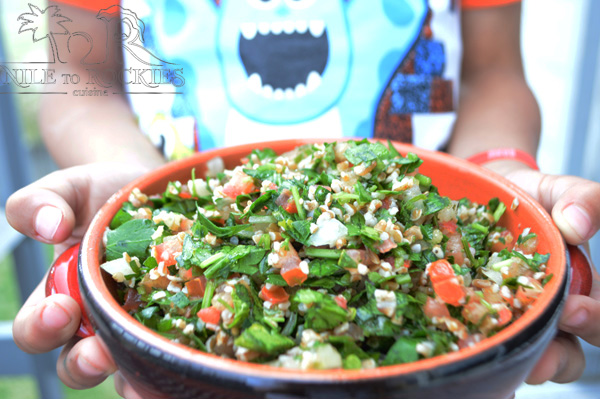 Tip#5: Do add salt only 5 minutes before serving
We've been used to add salt and let the tabbouleh set in the fridge for like an hour or more, by then you'll find tabbouleh swimming in a puddle of water and that's a no no and a shame to tabbouleh lovers as your veggies will be soggy and will not look neat. So just add lime juice and olive oil but keep the salt until the very end.
Tip#6: Use hard tomatoes and chop everything finely
Chop onions and tomatoes very finely and try to use the hardest tomatoes you can find.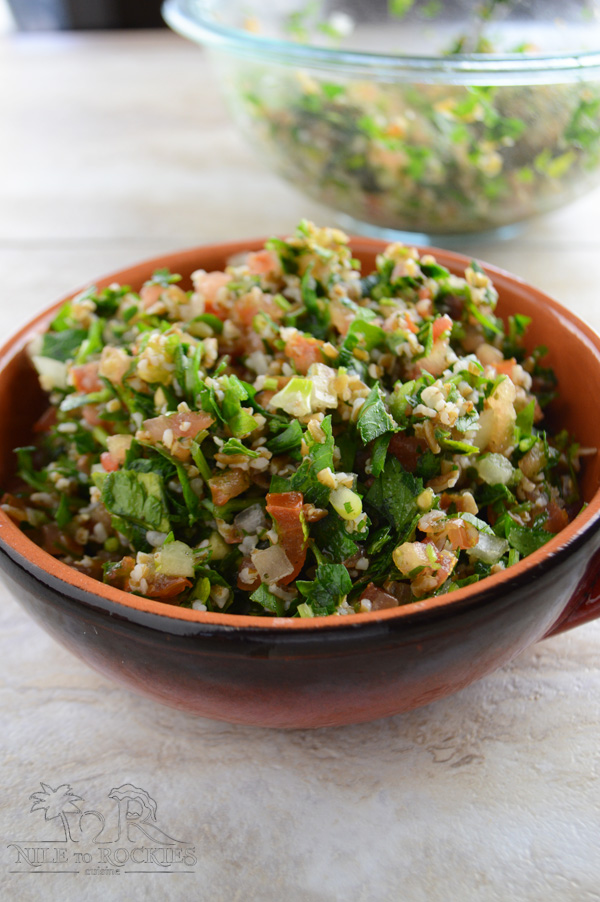 Other recommendations:
Serve in boats of romaine lettuce, I did not have any so I did not use that but if you are looking for authenticity even in the presentation go with this tip.
Tabbouleh should be salty and tangy so feel free to up or down lime juice and salt according to your taste, amounts listed in this recipe is what worked for my family.
I did not dare ask her about the quinoa or avocado or whatever else tabbouleh as I somehow expected what she will say and did not want to get on her nerves 😄.
I hope these tips will help you make an authentic Lebanese tabbouleh salad and I hope I have well relayed my friend's message to the world .
Enjoy!!
Watch the video: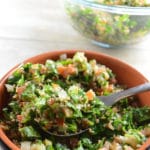 Authentic Lebanese Tabbouleh
The most famous recipe in the Lebanese cuisine
Ingredients
1

small onion finely diced

almost 1/2 cup.

3

tomatoes finely diced

almost 1.5 cup.

2

cups

finely chopped fresh parsley.

* 1/4 cup finely diced fresh mint.

1/3

cup

bulgur

well rinsed.

1/3

cup

lime juice.

3

Tablespoon

olive oil.

1

teaspoon

salt.

1/2

teaspoon

dry mint- optional but highly recommended.
Instructions
In a salad bowl, mix onions, tomatoes, parsley and mint.

Wash and rinse burgul and add to the mixture above.

Add lime juice, olive oil and dry mint.

Mix everything together set aside until you are about to serve it.

Almost 5 minutes before serving season with salt, taste to add more lime juice or salt according to your preference. Tabbouleh should be tangy and salty.

Serve in boats of romaine lettuce.

Enjoy.
Recipe Notes
* The addition of dry mint is optional but highly recommended.
Need more appetizers/salads ? Check this out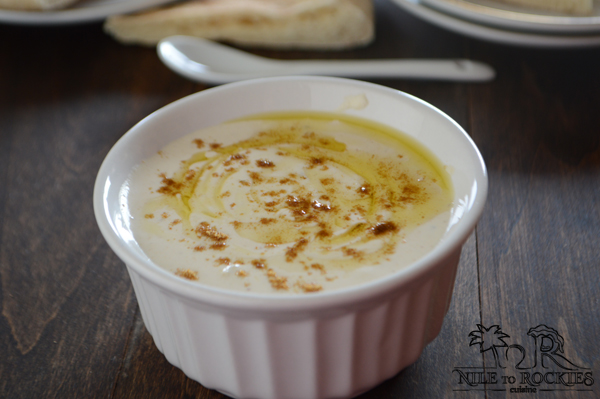 Tahini sauce, creamy and delicious