Crunchy and buttery cookies that will melt in your mouth with the first bite. The sweet aroma of the orange blossom water enhances the flavor so much, as if you need another reason to munch on those babes 🙂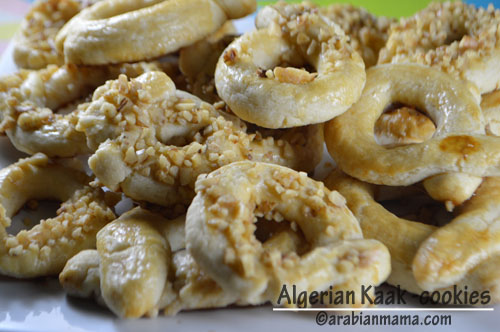 This month in MENA ( Middle East and North Africa) cooking club, we are making Algerian food. Our host, Asmaa from Halaalhomecooking chose two different recipes one sweet and one savory. Being a sweet tooth person, I've chosen to go with the sweet recipe.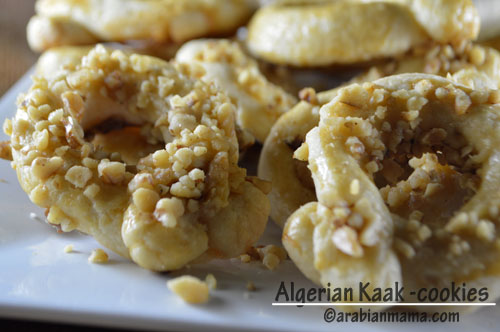 She gave us a recipe here as a guidance. But being ME , I wanted to do my homework and search more and I've landed on this recipe on youtube – sorry folks it is in Arabic- for a famous Algerian chef that I personally love all her recipes.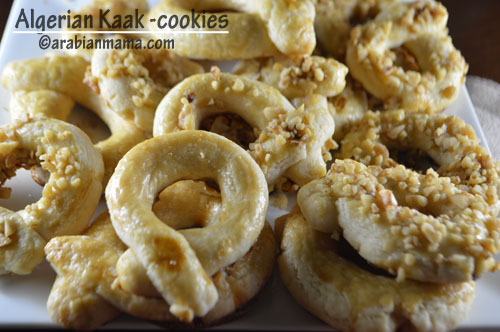 I've changed the recipe a little here and there but still all the credit go to this beautiful lovely Algerian chef.
So back to our recipe:
You will need: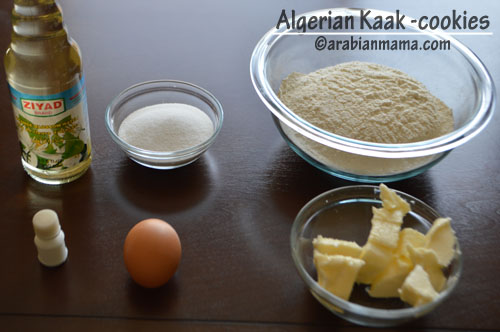 2 cups of all purpose flour.
1/2 c + 3 Tbs butter.
6 Tbs sugar.
2-3 Tbs orange blossom water/water.
a dash of vanilla powder.
a dash of salt.
1 egg.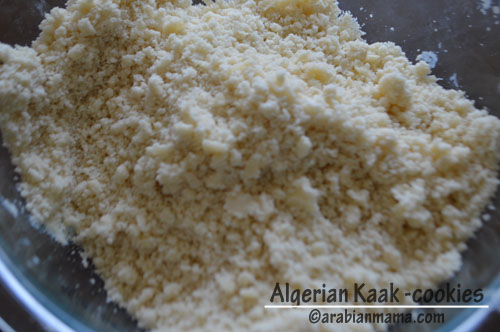 Start by sifting the flour and add salt to it mix well then add the butter. Mix butter in with your finger tips then rub between the palms of your hands until butter in well incorporated and you get a sandy mixture, Cover and let it set over night on the counter.


The next day mix sugar with vanilla and add to the flour mixture. Then add the water 1 Tbs at a time and try to gather the mixture and form a log. You can add more water if you feel it will help you better gather the mixture or you can add a little flour if your mixture is too soft.
Cut the log in a half inch circles and roll each circle into an almost 25cm rope. Shape the rope into a circle and press the ends together.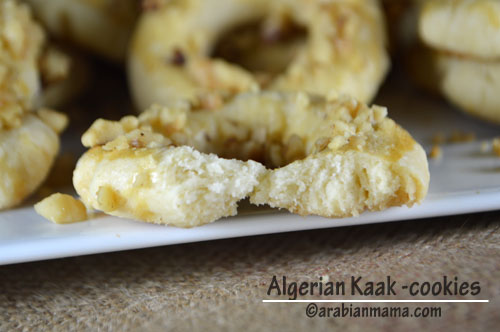 Bake in a 350F oven for almost 20 minutes or until golden brown.
Here is a short video on how to make Algerian Kaak on my youtube channel.
Enjoy with coffee or a cup of tea.
Here is a linky to the whole gang, be sure to check their awesome recipes.