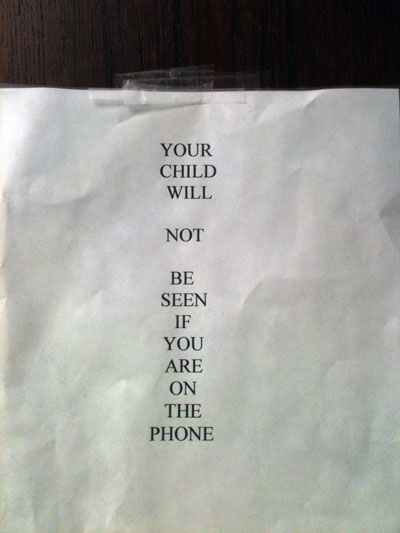 Here is a story that I hope will manage to make you smile today. We were at the kid's pediatrician to check on them and while waiting in the room for the doctor, I was reading on a magazine, and all of a sudden I saw my Abdel-Rahman starring at the door then at me, back and forth.
I asked him what is going on?
He then replied: Did you know that?!!
Me: Know what honey?
Abdel-Rahman: They say your child will not be seen mama?!!
Me: Yes, I know that.
Abdel-Rahman: It said we will not be seen if you are talking on the phone!!
Me: yes babe I know … I know.
Abdel-Rahman: How do they do that?
Me: Do what???
Abdel-Rahman: Make us invisible !!!
Then, I realized what he was talking about and I could not stop laughing, and I am still laughing while writing this too 🙂
I've warned  you before, this kid is creative :). He is a troublemaker but he amazes me with his reactions.