This recipe is so good, I've made it many times and it suited almost everyone of my guests. It is easy, delicious, healthy and above all very customizable. It is also full of flavors of lemon, mint and olive oil. If you do not like any of these flavors you can always decrease the amount used. Adjust the flavors and vegetable ingredients according to your liking.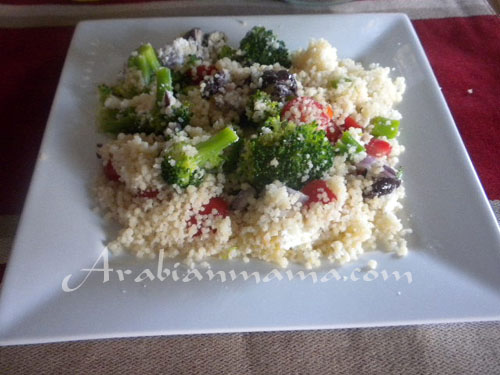 You will need:
2 cups of cooked Couscous.
1/2 cup of cubed red onion.
1 cup of grape tomato.
1/4 cup of crumbled feta cheese- or make your own.
1/2 cup of black olives – dices-
salt and pepper to taste.
juice of one lemon.
2 Tbsp of EVOO.
2 tsp of dried or fresh mint and extra for garnishing.
1 cup of steamed broccoli – you can use asparagus/green beans /peas…..
To assemble:
Add the cooked couscous to the vegetable ingredients and mix well. Add the cheese and olive oil.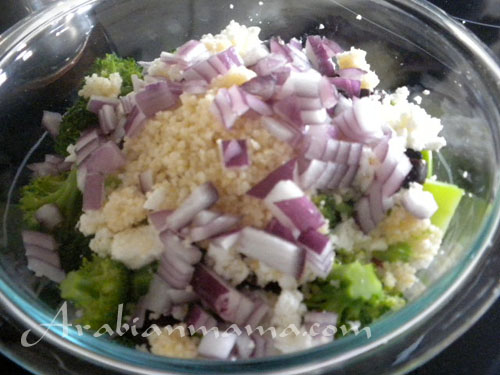 Add the salt,pepper,oil,lemon juice and mint – I used dried mint we kinda like it more in salad.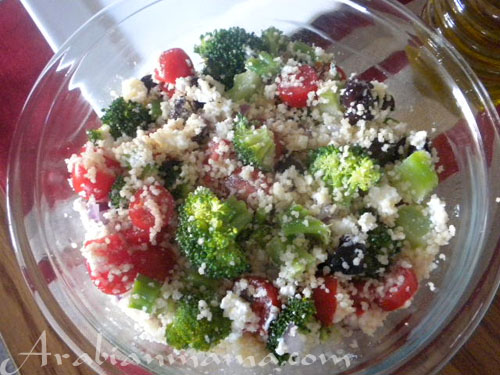 Let it set in the refrigerator for an hour.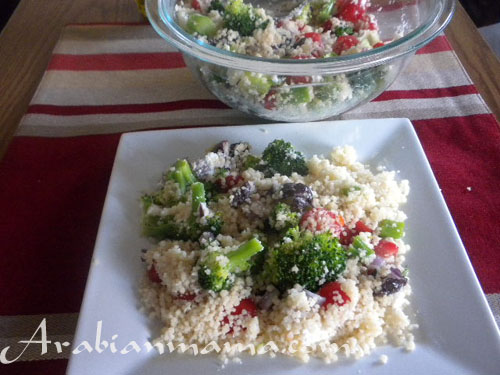 Garnish with some fresh mint leafs and serve cold. Enjoy.