Middle eastern girls, like me mostly have curly thick hair which meant a lot of morning screaming and yelling from me and my mom when I was younger, because I have to comb my hair before going to school!!! " IS THIS A MUST" I've always asked and then I get this look on my mom's face saying it is and we need to hurry as she needs to go to her work too. Remembering those days makes me believe that I was really born ages ago 🙂 as we did not have what is called now HAIR DETANGLER . When I grew up the product showed in the market , but it was already too late for me, I already passed childhood. Yet this product is very expensive as it is very easy to make at home and very inexpensive too.
The Super Duper easy hair detangler in the whole world: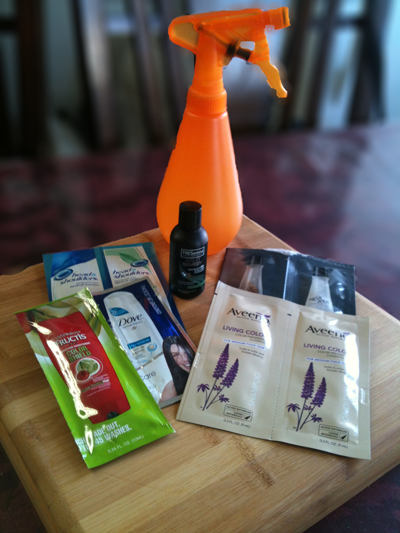 Hair detangler is simple a diluted conditioner . That's it so here is what you will need:
Spray bottle

– I got one that is 12 oz from Target found in the travel section.
1-2 Tbs from your

fav. hair conditioner

– I used the samples that I always get ( see how cheap this is for me)- Suave can work well for this too

Water

.
Directions:
Squirt

one dollop

of hair conditioner into bottle (about 1 – 2 Tbsp).

Fill bottle

with water (about 8 – 10 ounces)- I prefer using

hot tap

water as it makes it easier to mix.

Shake

.
I have only boys so it comes handy when they need a hair cut and I am not just in the mood. When they wake up they look as if they  have a nest on their head, like this little guy :).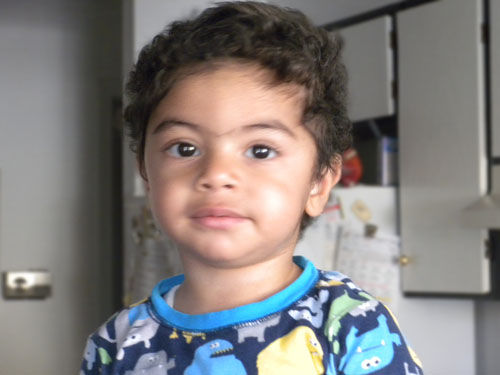 Just shake the bottle, spray, comb and voila.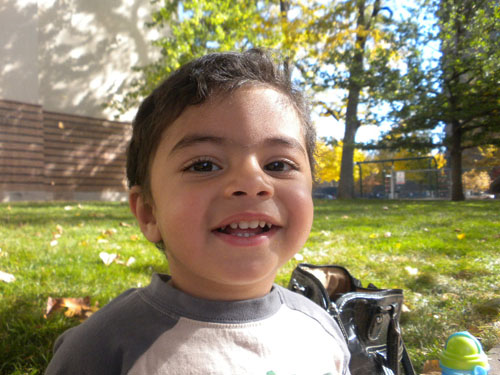 His hair is very tidy and looks nice.
This homemade hair detangler is INEXPENSIVE, QUICK, VERY EASY AND GREEN. I hope you like today's idea.
The original idea was provided by Jess. Thanks Jess for making my life easier.