Kishk is widely spread dried sour milk balls. It is a famous dish in the middle east and across the Mediterranean as well. It is made and prepared differently in each country. For Egyptians, kishk is mainly made in Upper Egypt, by fermenting bulgur in sour milk or yogurt then formed into balls and dried. To cook kishk you take these balls soak them in water, separated by hand then dropped into boiling broth. After that you'll add flour dissolved in some water and stir until you get something like pudding.
In the United states, you cannot find this type of kishk, that's why this easy handy kishk recipe is great as a sub to the authentic one. My family did not eat much kishk as we were young, my mom did not cook it regularly as her mom did. My husband, on the other hand, had been exposed more to kishk. He told me once that one of his grannies (actually the grandma of his best cousin), made a delicious kishk. So when I made this to him, it brought back good old memories.
This is a great recipe cold in summer and hot in winter days, so it will suit the season in whichever part of the world you are in. I posted this recipe long time ago, so pardon me for the pictures' quality. I wanted to take some new clicks for this recipe but actually both me and my husband are following a diet these days before the beginning of Ramadan.
I hope you'll like this recipe and please if you make this recipe, snap a pic and hashtag it #amiraspantry — I love to see your creations on Instagram, Facebook, Twitter!
---------------------This post was originally posted on January 30-2013 ----------------------------------
Kishk, is a famous dish that is prepared differently according to each country. In Egypt there are 3 different ways to prepare it - or at least 3 that I know of - depending on the region you are coming from. I am from Cairo, the capital, and this is the way I used to see mom and even her mom do it.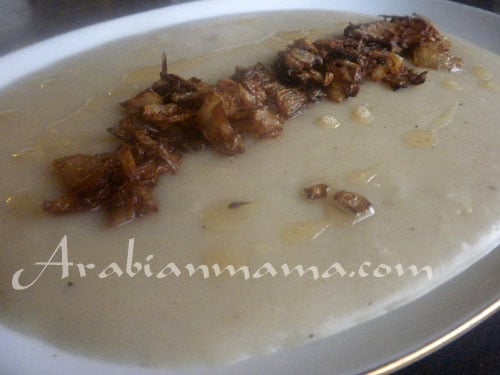 You will need:
1 cup of all purpose flour.

1 cup of plain yogurt.

½ cup of milk- any % will do.

5 cups of chicken broth - you can make it with chicken bouillon.

salt and pepper to taste.

a dash of cinnamon.

1 cup of diced onion - about 1 whole big yellow onion.
To make the Kishk:
Mix the flour,milk and yogurt together in a bowl and let it set for 2 hours.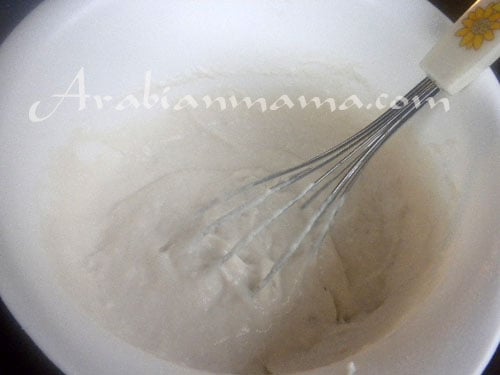 Boil the broth, adjust the salt,pepper and cinnamon then add the flour mixture and whisk vigorously until it thickens and forms something like pudding.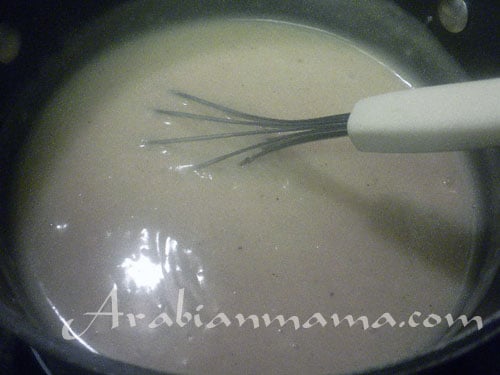 In a skillet over high heat, brown the onion in about 5 Tbs of vegetable oil.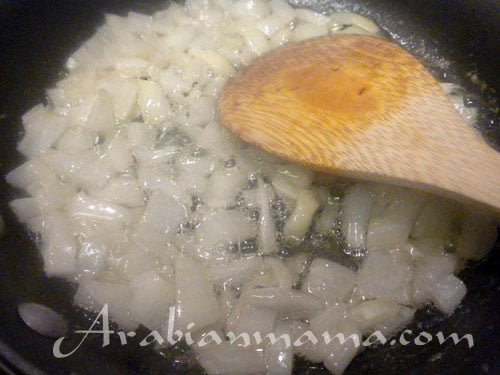 Pour the mixture in a plate and let it cool, then garnish with the brown onions.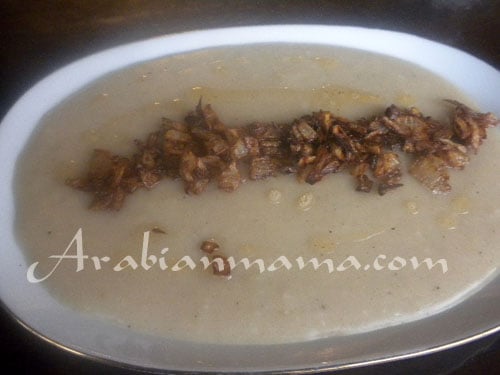 It should be eaten cold -some people prefer to cool it in the fridge before serving - with pita bread.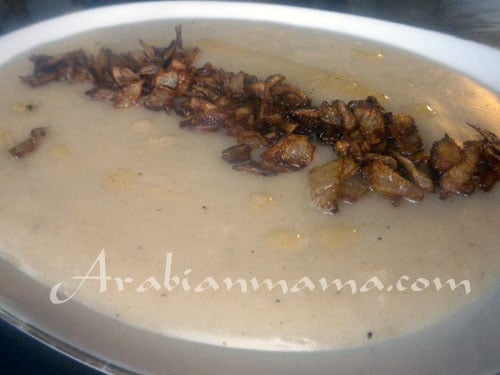 Try it and tell me what do you think.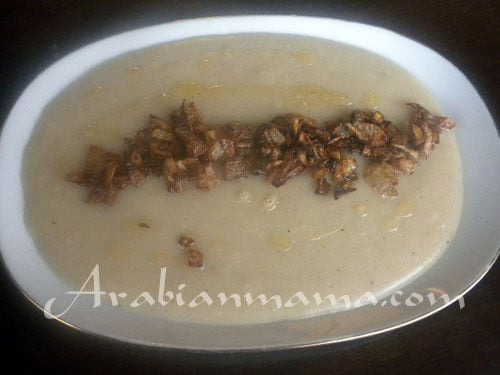 Don't want to miss a recipe? Sign up for the FREE Amira's Pantry newsletter delivered to your inbox with lots of tips and surprises! And stay in touch with me on Facebook, Twitter, Pinterest, and Instagram for all the latest updates.