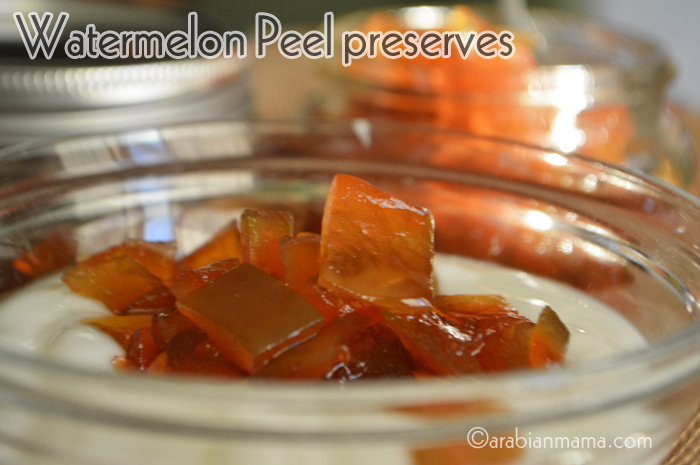 Reggi is watermelon in the gulf area specially Iraq and Kuwait.. this super easy preserve is made from watermelon peel !! so it is a real something from nothing as Karen says.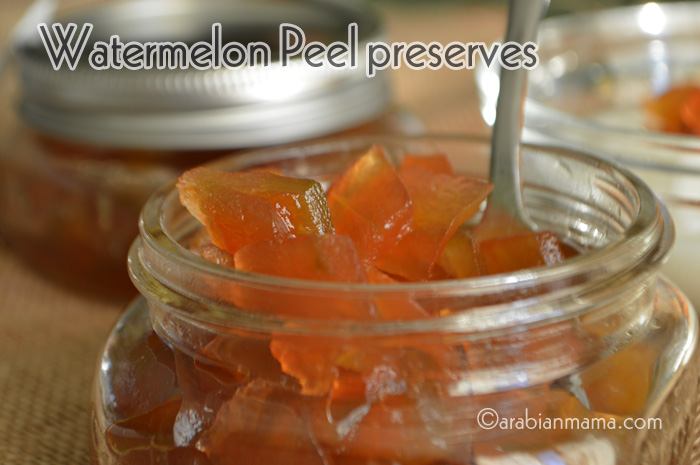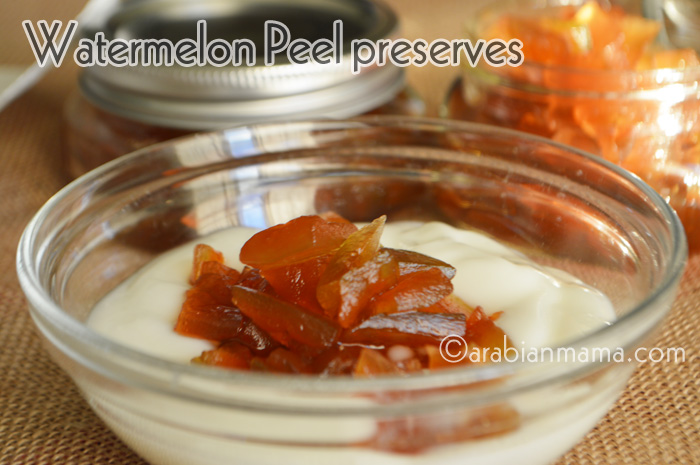 Are you following what is going on in Iraq?!! This is crazy don't you think so? It has been crazy over there since the 2003 war . I have some friends there telling me that Iraqi people have not find peace since the war. Now, with what's going on there, I feel there has been great efforts to wipe up this beautiful country's history and heritage.
Food was and will always be part of any country's heritage and Iraq is not difference. I wish there is a better way that I can help people there, but for now I only have this way to help them keep their food heritage and their identity from being theft. In the face of this increasing danger it is sort of FIGHTING FEAR WITH FOOD.
I am not a jam aficionado and I do not make much homemade jams or preserves, but when I saw this I knew I had to make it. It is a very creative way to use your watermelon peel instead of throwing them, so next time you enjoy a watermelon I hope you'll try this out.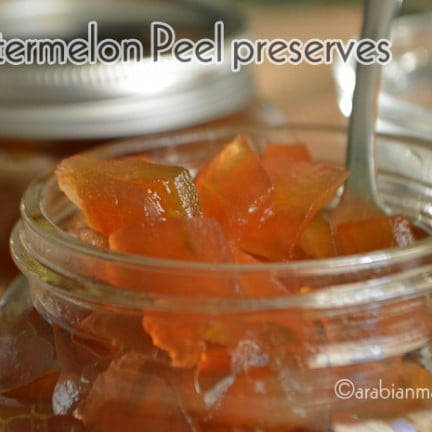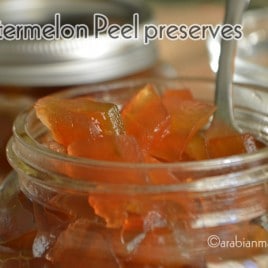 Ingredients
4

cups

of prepared watermelon rinds.

1 1/4 - 1 1/2

cups

sugar

depending on your liking.
Flavors to use: ( use any one or more of the following)
, 4 whole clovesJuice from 1/2 lime and zest, a dash of vanilla, 4 whole cloves, cinnamon stick.
Instructions
To prepare the rinds, first trim the green part

Use a sharper knife but take care

It is ok to leave some of the red flesh

Then dice into smaller pieces

Cover with water

Cook on medium until it boils then reduce heat

until rinds are translucent

checking and stirring often

Until soft and check the water level

1Add the flavors of your choice

1I've also added drops of lime juice

1Add the sugar

1Let it dissolve on low until thickened

1Prepare and sterilize jars

1After filling the jars, turn them upside down

1for 10-15 minutes to seal
Sign up and learn more about Mediterranean flavors