Delicious creaminess hits you on your first bite of this fake steak. This steak is a healthier adaptation of the classic poor man's steak without the store bought sauces. Adding ground turkey to the ground beef significantly decreases the calories and the fat content of this dish. Topped with a luscious creamy mushroom sauce – that I dare to say the easiest and the best- this fake steak gives you the experience of a luxury food without breaking the bank.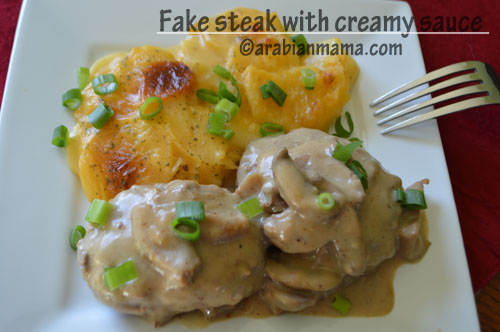 This sauce is fabulous not just on fake steak but on many other dishes. I like to increase the black pepper as it gives the sauce a special flavor that makes you come back for more.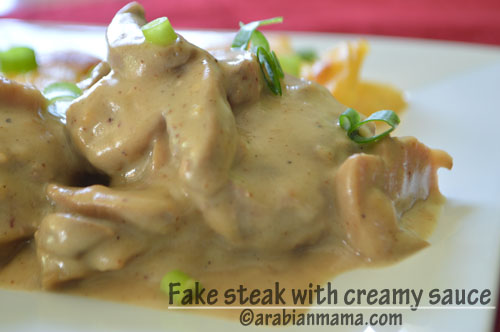 Browning the mushrooms in the fat left from browning the meat is a must.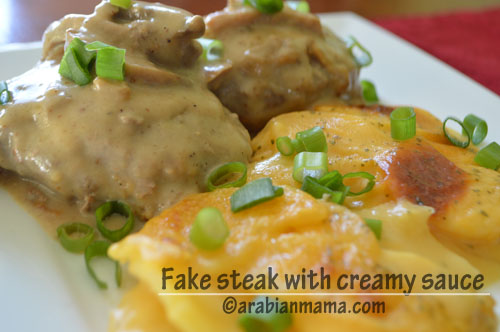 Watching the sauce thicken and turning to golden brown is one of life's special moments for me 🙂 as I know this one is a family-pleasing-keeper.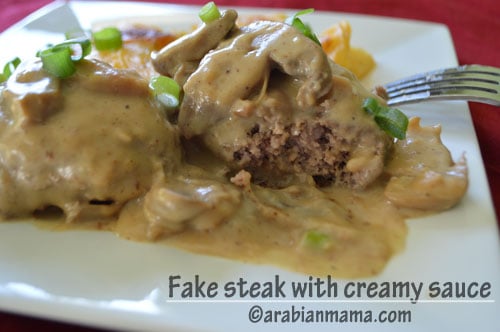 My family liked it and I hope yours will too.
For a details, watch this short video.

Thanks for watching and have a great day.