Fluffy raspberry cake, topped with oh so mouth watering raspberry sauce and with a little whipping cream flower and a sprinkle of dark chocolate… this is really divine. Just having high hopes it will be a girl :).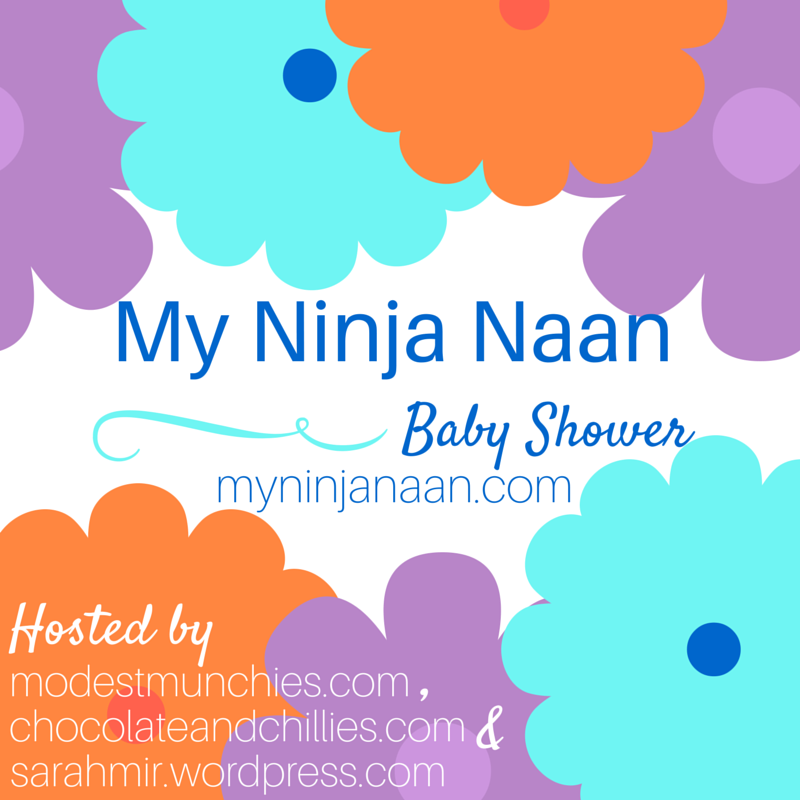 Today is a fun day, I am joining with a group of blog friends to surprise Henna from My Ninja Naan with a fun virtual baby shower. When the gang ( Faaiza, Sarah and Asiya) invited me to Henna's virtual baby shower, I couldn't say no although my life has been and still is a mess – I do not expect this situation to change until may be September.
Surprise Henna!!!! We wanted to let you know how much you are loved, and how excited we are for your little baby to be here soon. I wish we could all be there in person to give you hugs and delicious food. But since we are all over the world, we did the next best thing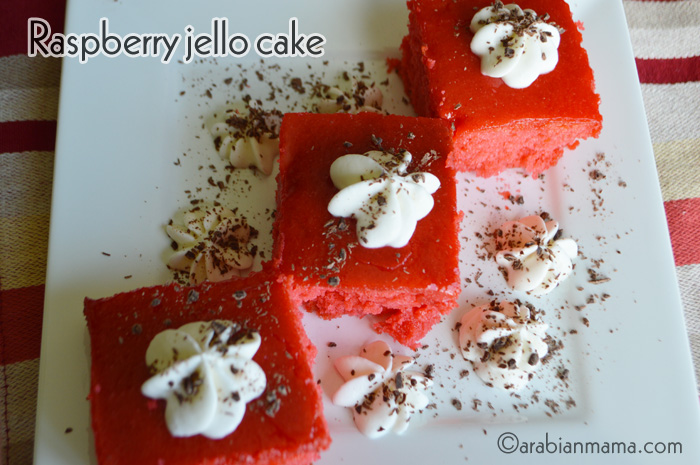 If you do not know Henna, then let me tell you you are missing a lot. Henna is a real sweetheart, she was one of the very first bloggers that I ever met online and I wish I will have then chance to meet her in person soon. She was instantly welcoming and excited about the recipes I post. She was there when my father passed away, stood behind me, comforting and encouraging me during this harsh time. She really helped me a lot enduring the pain.
The blogging community has many wonderful people with kind hearts and lots of talent. Part of why I love blogging is because of the people I've gotten to know along the way. And Henna is one of the people who's made my years online a sunny and happy place. Thanks, my friend.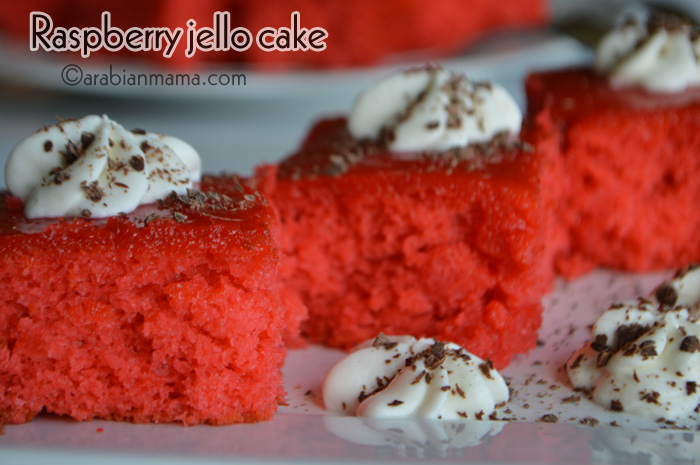 I wanted to make any of the traditional Egyptian recipes that are made for new moms or moms to be to help them stay healthy and recover after giving birth, but unfortunately I could not find the ingredients needed in the US, so when I go to Egypt this summer In Shaa Allah, I will bring some with me to make special recipes for new moms.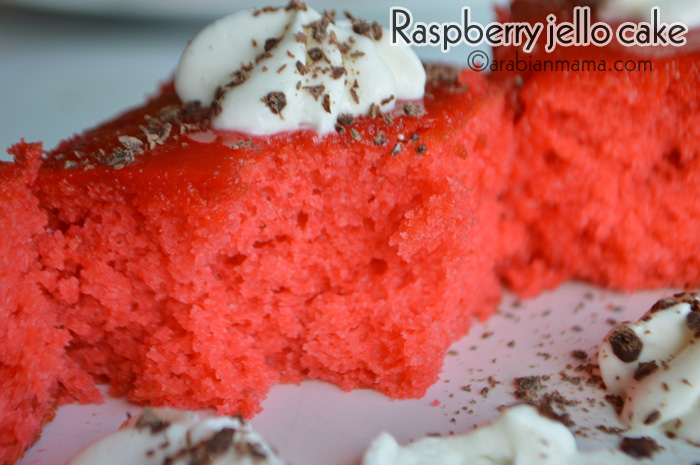 I've made this very pink/red recipe hoping that it will be a girl :). One thing that makes this cake great is that it can be mixed up in your mixer without much mess and is really easy to follow.
For Henna: Living with boys is HARD- take it from a mother of three boys- so for your sanity, I really do wish it is a girl hahaha. Just kidding with you my friend. I wish you an easy delivery, a healthy lovely baby ( boy or girl) and a life filled with cuddling, diapers and wipes :).
Here is a short video on how to prepare this delicious raspberry jello yogurt cake.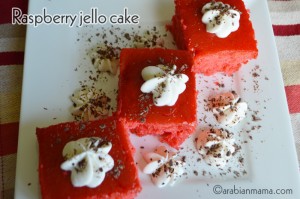 Raspberry jello yogurt cake
2015-04-21 18:08:29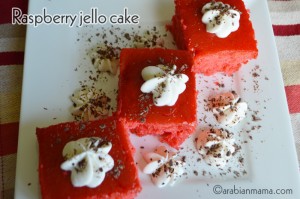 Ingredients
1 package raspberry jello.
1 large egg.
1/2 cup of vegetable oil.
1 cup of yogurt.
1/2 cup granulated sugar.
1/2 cup hot water.
2 tsp Baking powder.
1 1/2 all purpose flower.
Instructions
In your mixer add the contents of the jello packet then add the hot water and blend very well
Add the sugar, blend.
Add the yogurt and blend. Make sure to blend very well
Add half of the oil then blend then add the other half and mix well.
Set aside about a cup of the raspberry mixture.
Add the egg to the remaining raspberry mixture and blend.
Sift the flour with the baking powder and add to the blender and mix.
Put the cake mixture in a prepared 9x9 pan
Bake in a pre heated 350F oven. It will take almost 25 minutes.
let it cool completely then pour the raspberry-yogurt sauce over.
Cut in squares, decorate with whipping cream and dark chocolate.
Enjoy!!!
Amira's Pantry https://amiraspantry.com/

Do not forget to check out what the other ladies has done for Henna.
Faaiza of Modest Munchies