Şekerpare are soft, yet sandy Turkish cookies that goes in Egypt with the name Romoosh el set. Very popular during the holy month of Ramadan.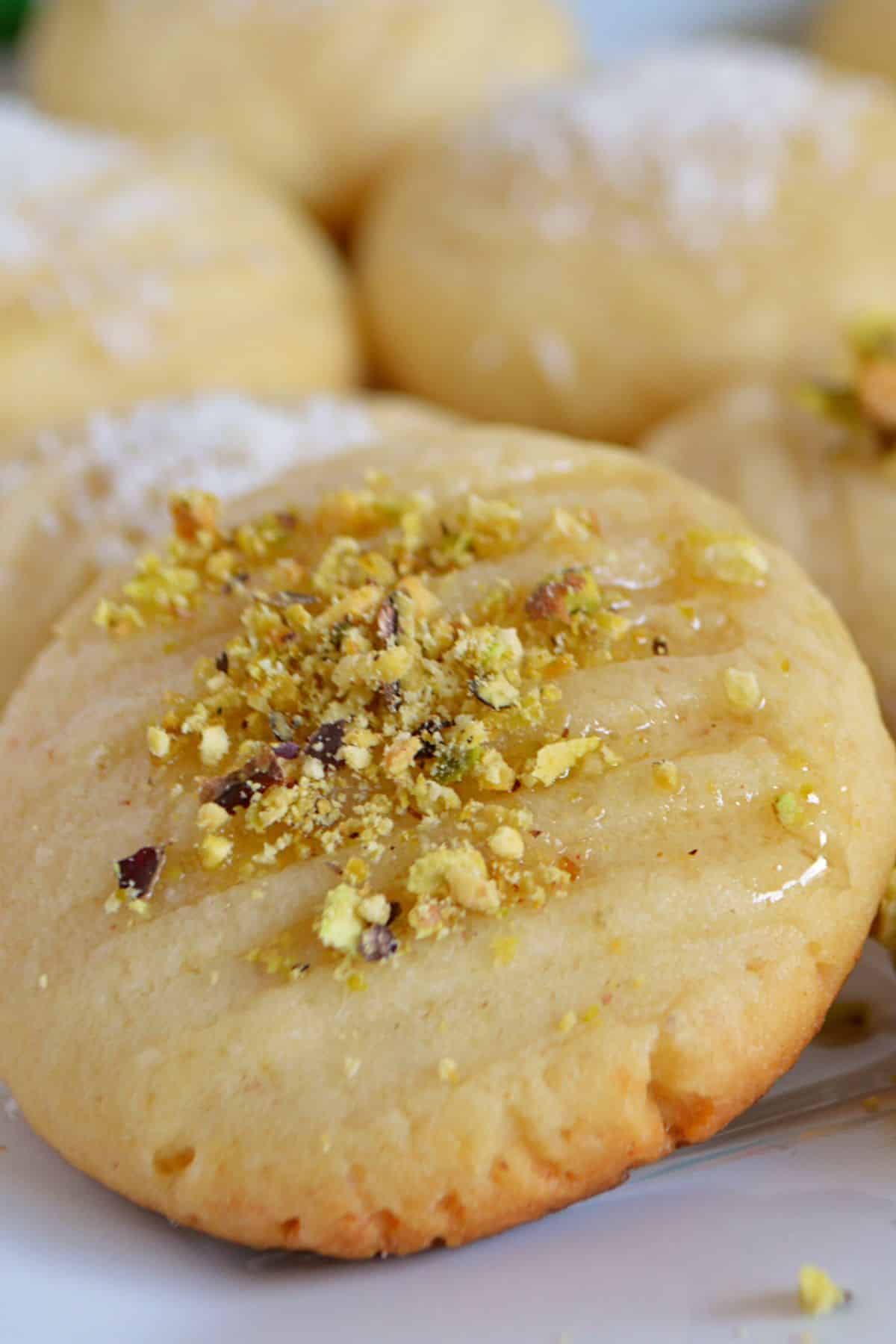 Romoosh el sett means the lady's eyelashes, I know I've been posting recipes with weird names lately :), but rest assured you will not eat any lady's eyelashes for real.
This is a very popular Egyptian treat that, I personally like, due to the existence of semolina or farina in the ingredients which give it a crunchy, sandy texture.
These eyelashes should be dunked in syrup but instead I've just drizzled each with some syrup. These - sort of cookies- are supposed to be shaped like an eye with eyelashes - I've shown you how in the video down there- but for simplicity I've made shaped them into balls, pressing them down then put the eyelashes on top.
Related Recipes
Revani is a classic Mediterranean semolina cake drenched in lemon infused simple syrup and topped with coconut flakes.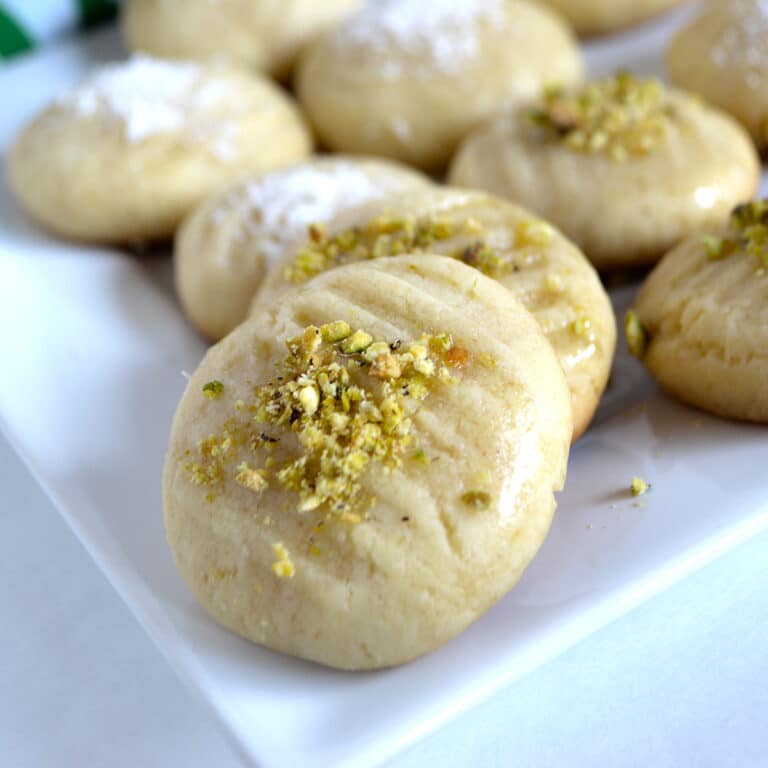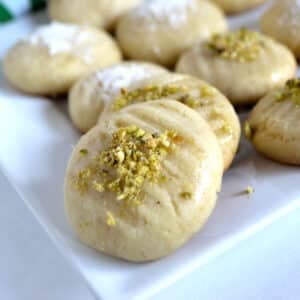 Ingredients
1.5

c

flour.

½

c

unsalted butter- room temperature.

½

c

powdered sugar.

¼

c

finely grated coconut flakes.

¼

c

farina or coarse semolina.

1

large egg.

1

teaspoon

Baking powder.

a dash of salt.
Instructions
Cream butter and sugar.

Crack the egg ,add the vanilla then mix very well.

In a separate bowl, mix the rest of the dry ingredients together.

Then add to the butter mixture and mix Until you have a nice soft dough.

Roll into a ball, press the ball a little to flatten.Then make some lines using a fork.

Bake in a 350F for 10-12 minutes or until the bottom is lightly brown.

Usually it is dunked in the room temperature syrup but I've drizzled everyone with some syrup.

Enjoy!!!
Sign up and learn more about Mediterranean flavors