Crunchy buttery upper layers, soft milky lower layers with your favorite stuffing in between. This is what you'll feel when you start munching on the traditional Egyptian Roqaaq.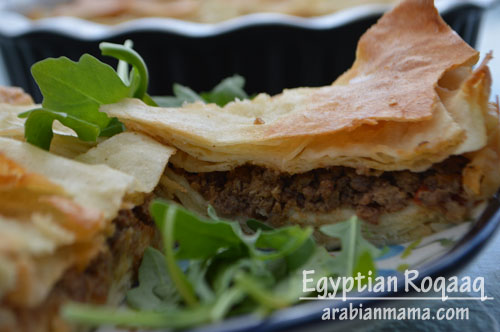 This traditional dish is made by layering special bread chips soaked with milk and sometimes stock and in between the layers comes a stuffing, traditionally minced meat with onion but you can of course make whatever you like.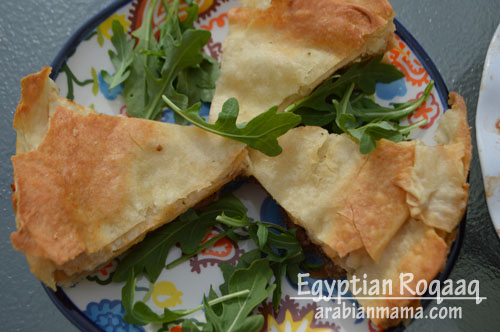 The bread chips is ridiculously easy to make, just water flour and salt, that's it. To tell you the truth, I kept on snipping pieces of the chips while preparing this dish. The chips are so tempting to eat, you should try it with a dipping very very delicious.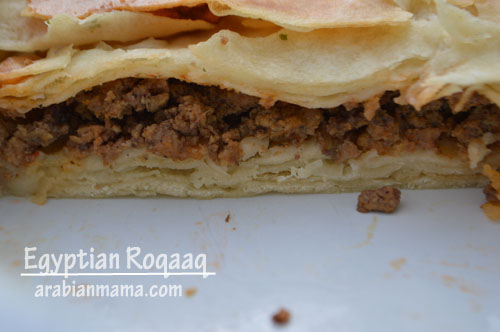 Roqaaq is bread chips that is used to make many kinds of Middle Eastern dishes, but here I am showing you a very traditional Egyptian dish the is commonly cooked during Eidul Adha, banquets and gatherings.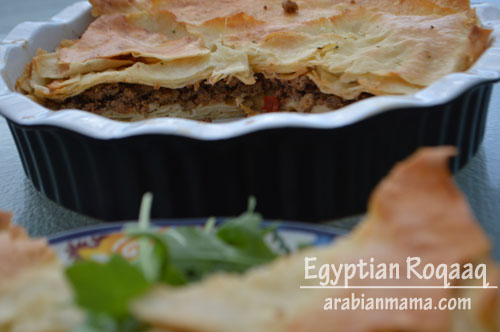 Here is a short video on how to prepare Roqaaq from scratch on my channel…. Enjoy your weekend.