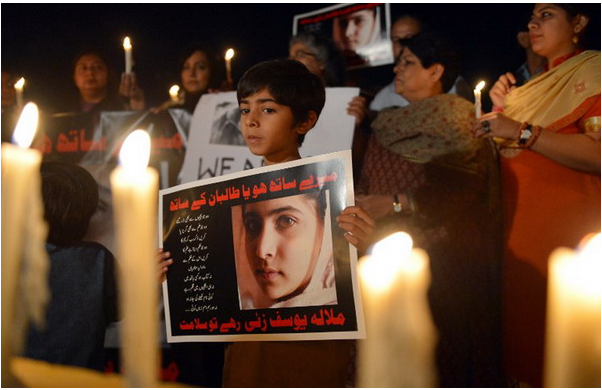 You probably wonder who is Malala? I did not know her either until today when I knew she was shot by terrorists from Taliban.
Malala Yousufzai is a 14 years old Pakistani innocent girl who was shot in head simply because she wanted to be EDUCATED. She is fighting now in Britain – where she was moved – for her life.I wish I could be there for her to hold her hands to give her mom a supportive hug and I am certainly praying for her.
She is strong and brave to stand against such evil demanding her rights in such a young age. She did something most of us would be afraid to do if we were in her situation. She was cowardly shot on her way back from school.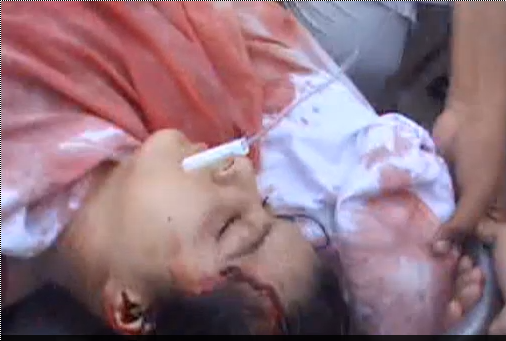 1400 years ago when most women were ill treated and used as properties with no rights, Islam came to clear this point we – men and women- are all THE SAME. We are all the same in God's eyes what makes us different is our good deeds. But whether you are a man, woman, a black or white , Arabian, American, Chinese …. whatever we are all the same. The first verse of Quran is called Iqraa which means " read". The first guidance from God to humankind was to read. Education is of a very high importance in Islam … The real Islam … The Islam that I know and has been raised on not the Islam of the picture above. This my friends is not Islam . This is hatred disguised in Islam. This is special interests wearing the rope of Islam but if you are smart enough to uncover it, you will find rotten minds and sick people underneath.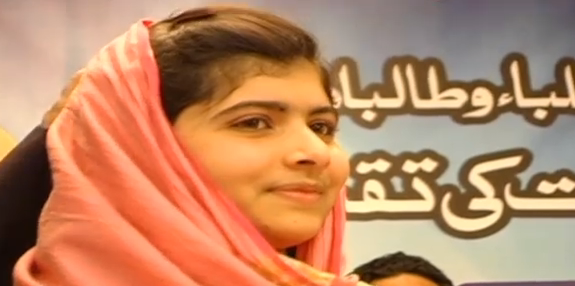 Rise and Shine my little fighter. My prayers are for you. Allah please bring the smile back to this innocent face of hope. Amen .