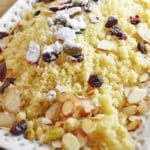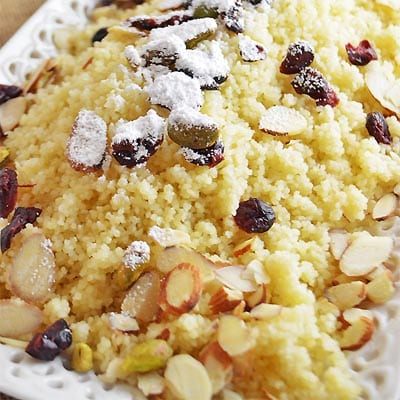 A super easy and quick couscous dessert.
In a medium pot, add water and 1 Tbs of butter and bring to a boil.

Add couscous and continue boiling for 1 minutes.

Cover and remove from heat, let it rest for 10 minutes.

Fluff couscous lightly with a fork, add 1/4 c of powdered sugar and the remaining butter and continue fluffing until all are incorporated.

*Top with nuts, raisins, dried cranberry, coconut flakes and more powdered sugar.
* Feel free to garnish your dish with whatever you have in your pantry.
Some people like serving this for breakfast with some warm milk, it is like a couscous cereal bowl.