Yogurt and Cucumber
salad is my favorite way to eat salty yogurt. It is very popular in the Middle East as it is usually served with lamb meat to make digestion easier. Some people like to make it thick or with Greek yogurt, personally I prefer it a little watery and light.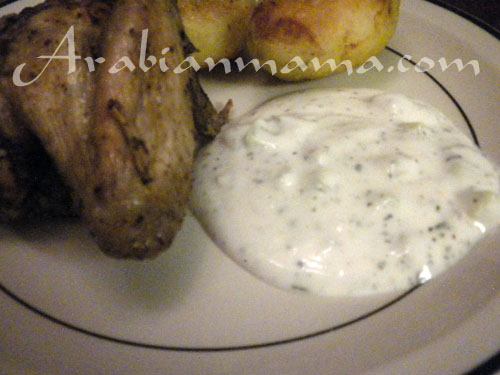 You will need:
1 1/2 cup of plain yogurt.

1/4 cup of tap water.

1 big cucumber peeled and diced.

1 minced garlic clove.

Salt and pepper to taste.

1 tsp of dried mint.
To make the salad:
In a bowl, mix yogurt and water well then add salt,pepper and garlic.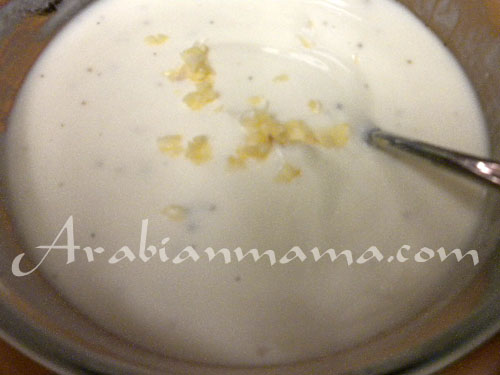 Add the cucumber.
Add the dried mint and mix well.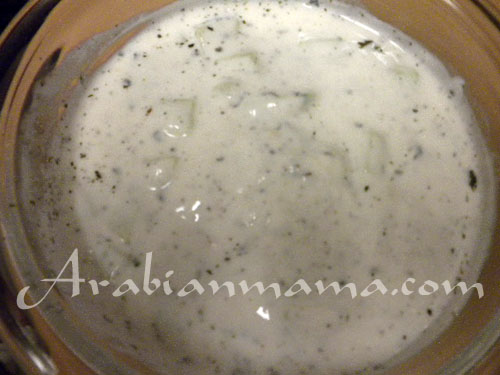 That's it ….. I've served it with grilled chicken and potatoes.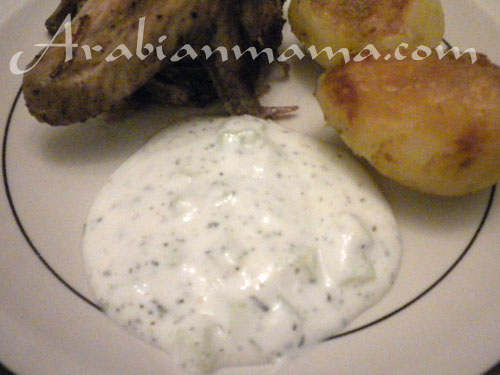 Enjoy