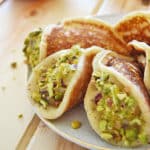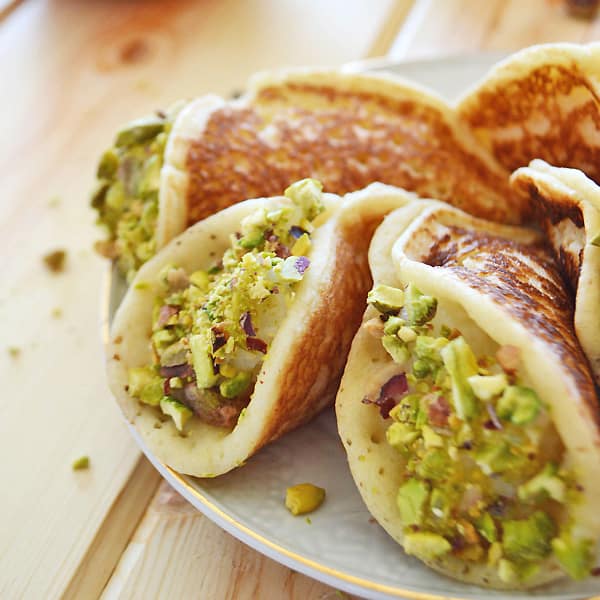 A delicious Ramadan treat, like mini pancakes stuffed with Ashta and drizzled with syrup.
In a bowl, combine the dry ingredients well.

Add water and mix until everything is well incorporated, cover and let it rest for 30 minutes.

In a skillet set over medium heat, pour 2 tablespoons batter.

Cook until the batter has no visible wet spots you will notice bubbles forming on the surface.Do not flip.

Complete the batter and cover the cooked Qatayef so it will not get dry.

Prepare the Ashta as directed in the above link.

Scoop about a teaspoon of the Ashta filling in the middle of the Qatayef.

Pinch the edges together sealing them two-thirds of the way. Dip the open side into ground pistachios.

Arrange nicely in a serving dish and cover until time to serve.

*You can also drizzle some thick simple syrup or honey over the Qatayef.

Enjoy!!!
* I did not need that step as I made my Ashta with sugar.