Warm, soft pockets of dough filled with delicious Basturma along with cheese. Great for snacking, a light meal or next to your soups.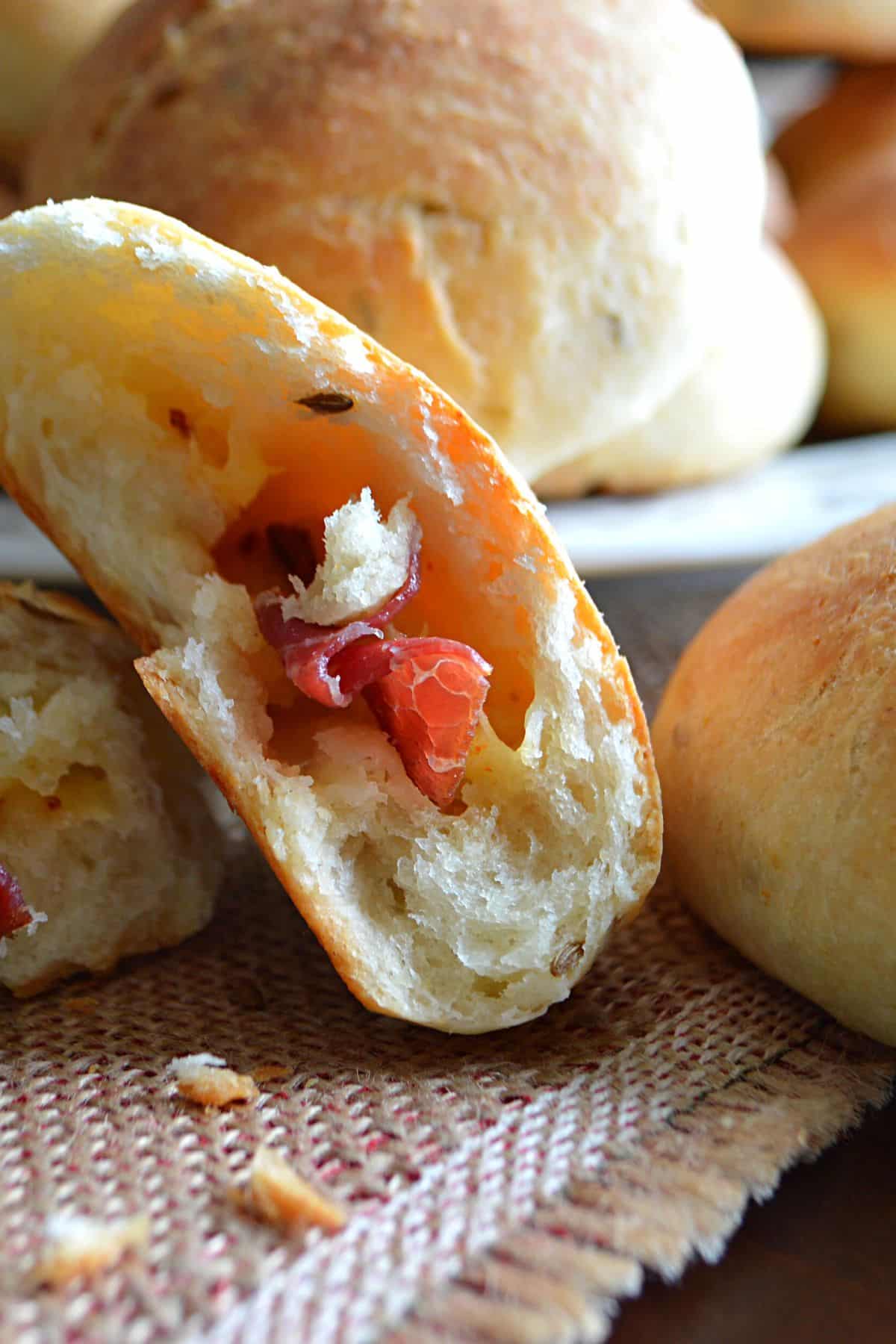 These are so filling, they will satisfy even the hungriest of eaters.
Many months ago before my dad passed away, I've pledged that I will start taking more care of my blog which meant posting regularly and promptly. One of my goals also was to redesign and re structure my blog, a month later everything fell apart. Since he was gone, everything seems to keep falling and I do not like this ... I know I should go on but it just seems hard. On top of that came our unclear decision of moving then not moving ending in us being in an apartment and guess what now!!! we are hunting for another home.. can you believe how crazy we are???
Why I am telling you all this? Just to apologize for falling off the bandwagon like this and promising you, dear reader, that I will do my best, I'll not let an expected bump in the road to knock me down completely, and I'll have a serious discussion with the one responsible for this mess, ME.
I remember when my oldest son was 3years old - now 12- was in his first year of school in Egypt, dad used to bring him these delicious oras filled with cheese from the bakery next door and he was calling them circles 🙂 asking my dad to buy them for him every morning as he liked to munch on them while waiting for the school bus t 6:00 in the morning!!! and yes, school buses in Egypt route so early even for preschoolers ..... poor kids.
These soft oras- or circles as my kid used to say- are perfect for any time of the day. Pack them in lunch boxes, have them for breakfast or as a snack, we enjoy them stuffed with cheese for sohoor in the holy month of Ramadan too. They are also freezer friendly just stick them in your freezer and when you are ready to eat them take them out, microwave, let it set for a minute to cool a little then you have it.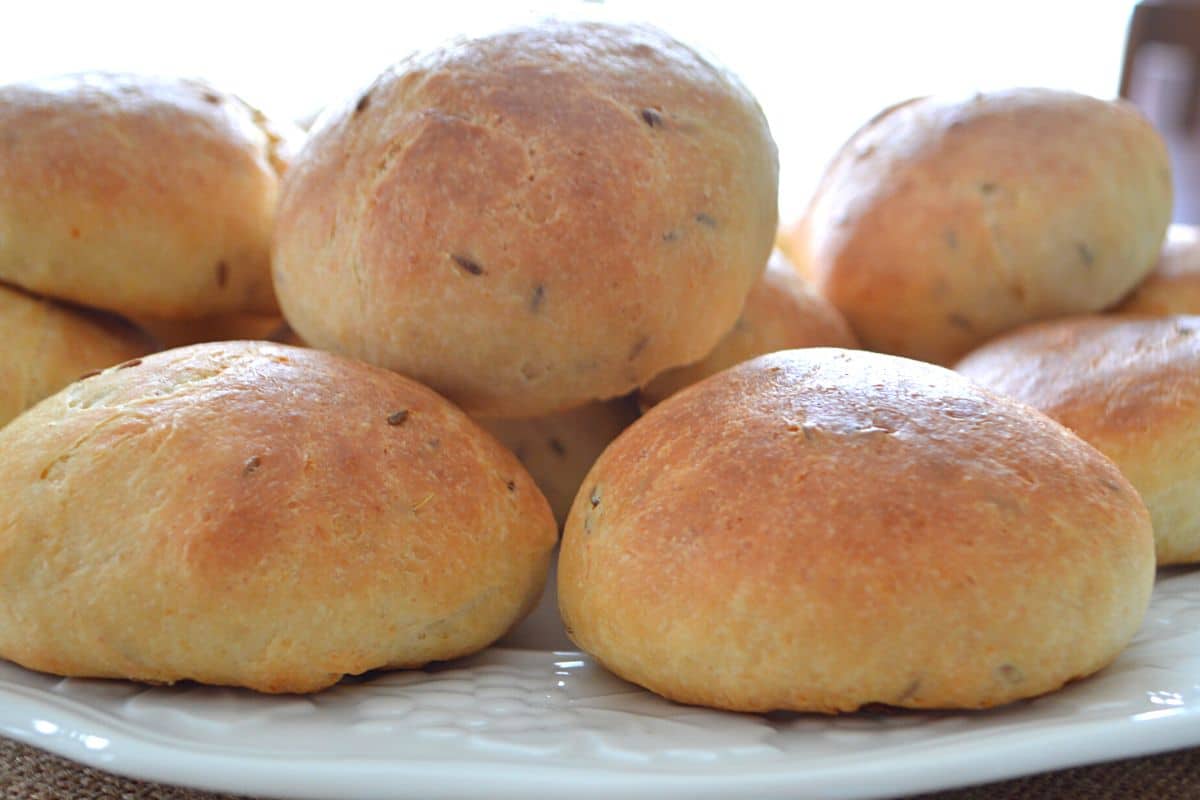 Bakery shops in Egypt usually sell them stuffed with cheese or date paste, so you can just stuff them with whatever you want sweet or savory or just serve them plain. For me, they are best enjoyed with a cup of hot black tea.
Related Recipes
Unleavened bread is easy to make and does not require any special ingredients or equipment. All you need is flour, water, olive oil and salt.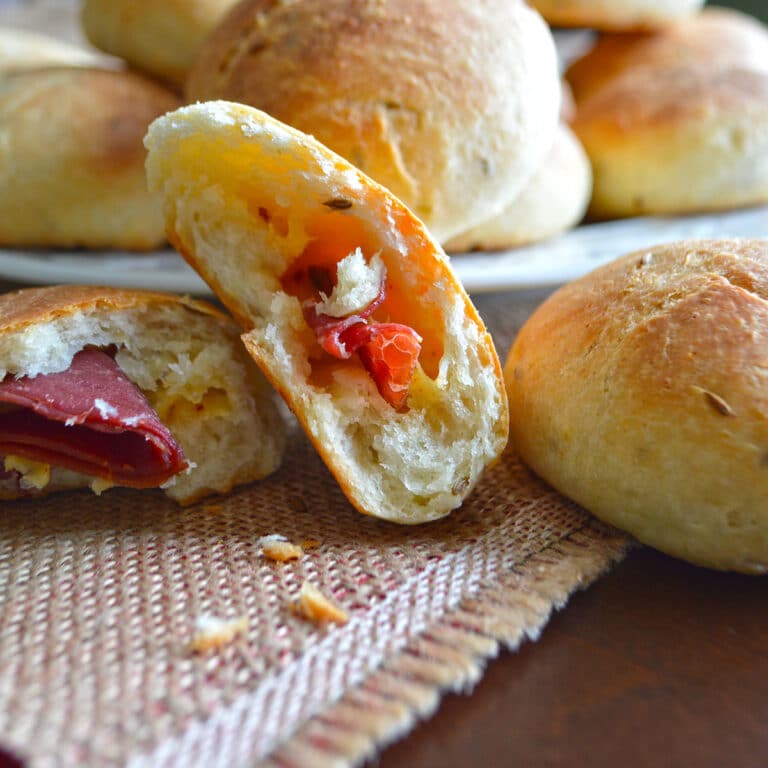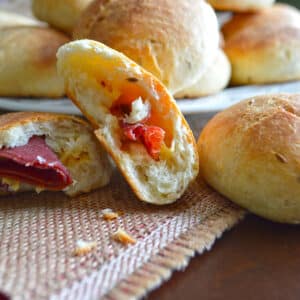 Ingredients
2

cup

all purpose flour.

¼

cup

ghee.

¼

cup

sour cream or greek yogurt.

¾ to 1

cup

milk.

2

teaspoon

dry yeast.

2

teaspoon

sugar.

1

teaspoon

Baking powder.

½

teaspoon

salt.

Optional : 2 teaspoon anise/fennel seeds or a combination of both.

For the stuffing: I've used basterma and roomy cheese.Other choices are feta cheese with mint or parsley

prepared minced meat, shredded turkey or chicken , any kind or combination of cheese.
Instructions
Start by adding all the dry ingredients together and mix well.

Add the sour cream and the ghee in a bowl mix until well incorporated.

3.

Add to the dry ingredients and mix very well.

Pour milk ¼ cup at a time and mix gradually.

Keep adding the milk until you get a soft dough that comes out easily from the bowl and sticks a little to your hands.

Cover and let it rest for an hour.

Once the dough has risen, take a small ball,flatten it by hand and place some of your stuffing in the center.

Fold the edges together and form a ball, press a little to flatten.

Place in a baking sheet

Bake in a 375F pre heated oven

Until golden brown

will take from 20-30 minutes depending on your oven
Sign up and learn more about Mediterranean flavors