Ready for the finals?.. are you hosting a game day party? Or may be you want to entertain your guests in a different way this time but need an easy snack or lunch recipe. Search no more, here comes the easiest and fool proof dough recipe that can be transformed into a variety of delicious dishes. The miracle dough, the all purpose dough or simply known as the 10 minutes dough… have you heard of it before?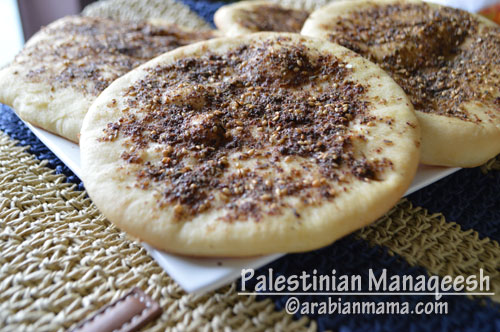 Palestinian Manaqeesh with za'taar and sumac.
In the Middle East we are obsessed with soccer, it is the number one sports in every Middle Eastern country. We wait for the world cup on pens and needles. If there is an important – local or international- game you can hear people screaming, shouting and sometimes cursing when they do not like what the players are doing. Coffee shops are jammed with people young and old, men and women we all love soccer.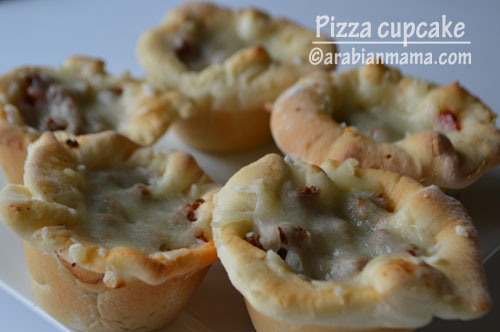 Pizza cupcakes.
If you are in any way like us in the Middle East and just love everything soccer, you may want to try this simple dough. It does not require much time or skills which gives you more time to enjoy the game, even better you can make it, bake it, freeze it for up to 4 months ahead of the game day :). With this one dough you can make Calzones, flatbreads, pizza, cinnamon rolls, buns, monkey bread and much much more.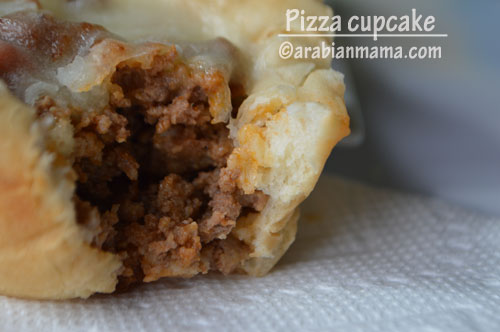 Airy and fluffy from the inside and what makes it better is that it requires no experience in baking at all.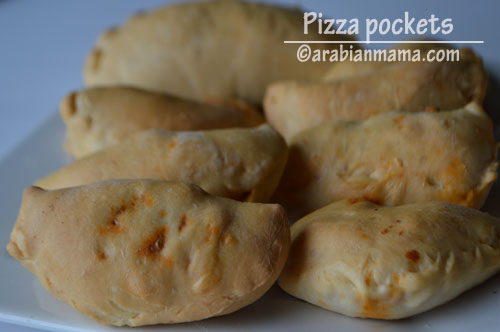 Change the look of your ordinary baked goods to spice up things a little or learn how to make authentic super easy Middle Eastern ones like Palestinian Manaqeesh or may be the Syrian Sfiha.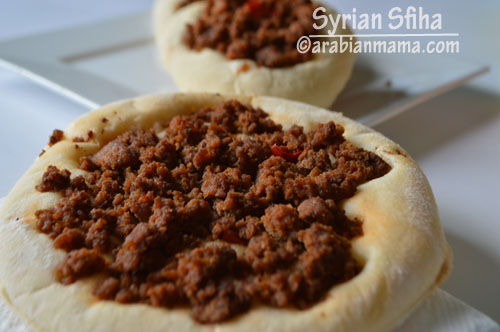 For the dough you will need:
5 c all purpose flour.
2 c warm water.
2 Tbs dry yeast.
1/4 c sugar.
1/2 c oil.
1/4 tsp salt.
2 Tbs dry milk – optional.
With a wire whisk mix 2 cups of the flour, yeast, salt, sugar, salt, dry milk and 2 cups of warm water. You will have a runny mixture cover and let it set for 10 minutes only.
After the 10 minutes your mixture will be bubbly – due to the yeast-, add the remaining 3 cups of flour and the oil and mix until you get a nice dough.
Turn the dough on a lightly floured surface and knead by hand for 2 to 3 minutes. That's it you are done and your dough is ready to be rolled and shaped in whatever you like.
To make Palestinian Manaqeesh:
Roll your dough to a 1/4 inch thickness, cut small circles about 10″, brush generously with olive oil and sprinkle a mixture of equal parts of sumac and za'atar. Bake in a 350F oven for about 10-12 minutes depending on your oven.
To make the Syrian Sfiha:
Prepare meat filling by first heating olive oil in a pan then add a medium size diced onion, saute, add 1/2lb ground meat,1 diced tomato, 3Tbs Tahini paste, 1Tbs pomegranate molasses then salt and pepper.
Roll the dough to a 1/4 inch thickness disks with your finger tips, top with the meat mixture and bake.
Here is a video on this quick and magical dough on my YouTube channel.