Fatayer are usually pockets like, finger food filled with many delicious fillings such as meat spinach or cheese filling. Fatayer are soft and fluffy, they are perfect as a snack or lunch, they are also very common as a side dish or a starter in the holy month of Ramadan.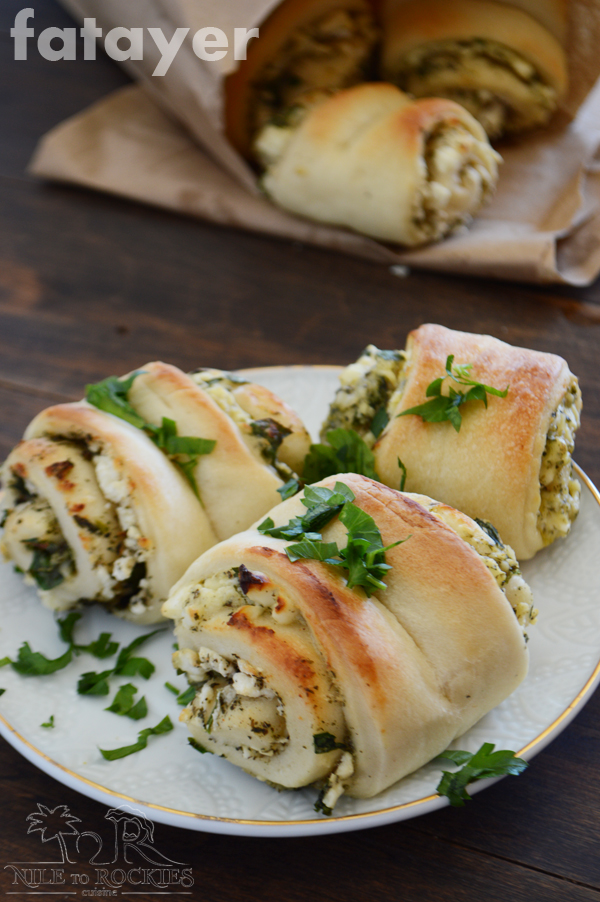 Fatayer can take different shapes, the most common ones are boat and triangular ones, but today I've prepared my fatayer in a new interesting shape. The filling is also so tasty , it is a combination of feta cheese, parsley and dried or fresh mint, the exact ratio is up to you, there is no right or wrong here I will just state what worked for us.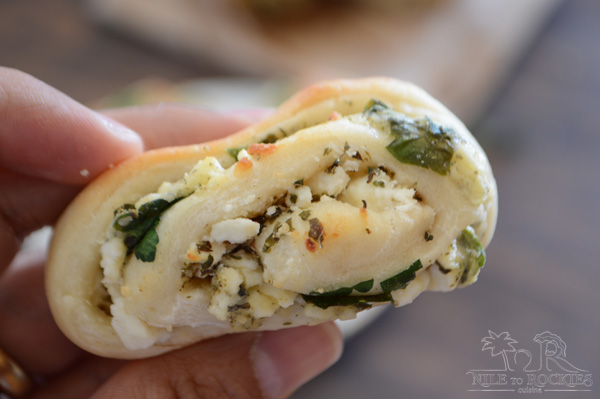 You can use any other kind of cheese like mozzarella,ricotta or any other kind that you feel will fit your taste. for us we preferred using feta crumbles wich are dry and have a pleasant tartness that when combined with mint and parsley comes out very appealing to everyone in my family.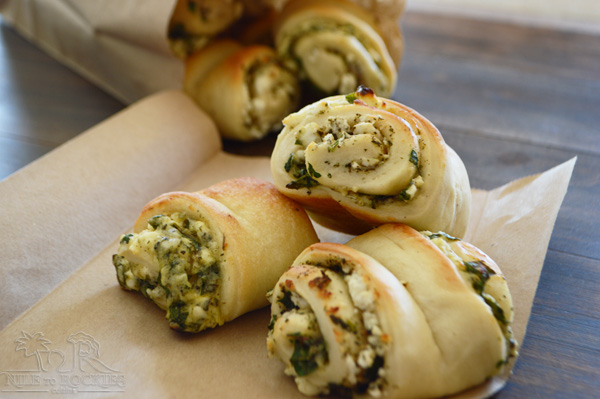 After filling and rolling the dough, I cut it in 1.5 to 2 inches, that might seem big if you intend to serve it as a side dish, for me I wanted to give them to my kids in breakfast or in their lunch boxes so I wanted them bigger as they probably will take only 2 or so, hence feel free to resize according to your needs.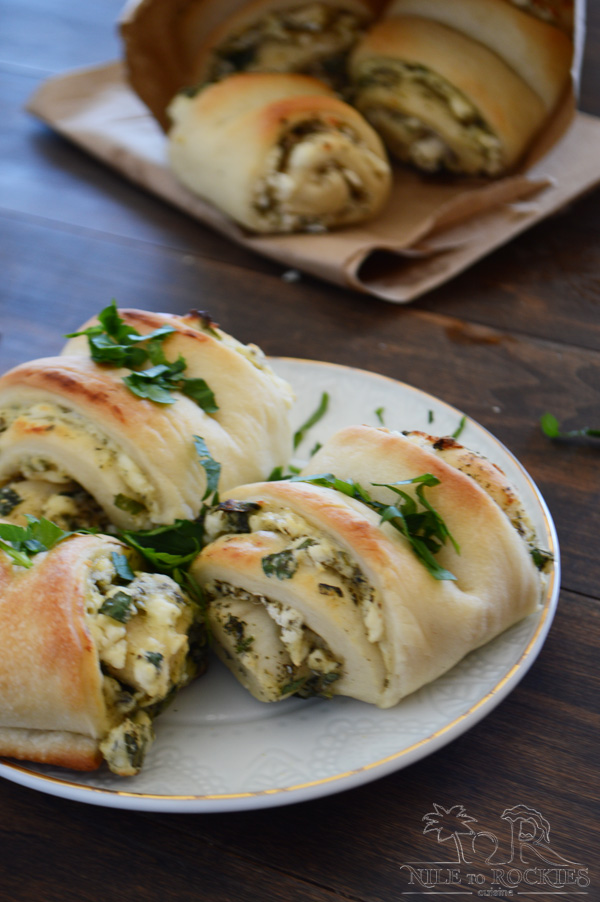 I've used dry mint as I could not get hold of good fresh one, you can also add zataar instead of mint if you do not like mint in your baked goods but really, try to go for the mint and parsley combination, it is divine.
Now let's jump right in and get to the recipe. Enjoy!!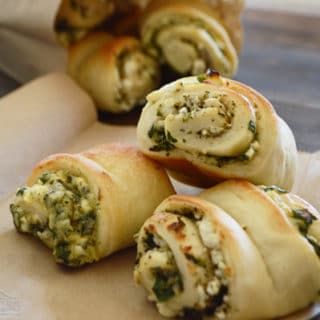 Fatayer with cheese and mint filling
Ingredients
2 1/2

cup

flour.

1

teaspoon

salt

1/2

Tablespoon

yeast.

1/2

Tablespoon

sugar.

3

Tablespoon

dry milk.

1/4

cup

olive oil.

1

cup

warm water.
For the cheese filling
1

cup

feta cheese.

2

Tablespoon

parsley- chopped.

2

Tablespoon

dry or fresh mint.

1

egg.
Instructions
In your mixing bowl, combine flour, sugar, salt yeast and dry milk mixing well.

Add oil and mix, then add water, mix the dough then knead by hand for another 3-4 minutes until you have a nice soft dough.

Place in an oiled bowl, cover and let it rise for 45 minutes to 1 hour.

Meanwhile prepare the filling by combining all the ingredients together mixing well.

Divide the dough in half. Take the first half and roll into a rectangle.

Spread half of the filling in the rectangle then roll to form a log.

Cut the long into 1.5 to 2 inches length, or less according to your desire. Then brush with oil.

Using a wooden stick, make an indentation in the middle of each piece .

Bake for 12-15 minutes in a 400F preheated oven.

Let it cool down and Enjoy!!
Need more baked goods recipes? try these: