What started out as an experiment- with no hope of success- turned out a lovely and delicious bread recipe. This flat bread is so easy to make, smells and tastes super delicious.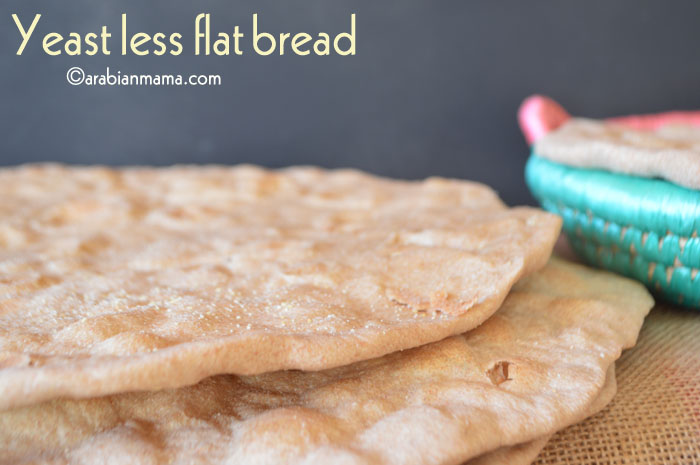 I have a to do list that is longer than Repunzel's hair. Some days I wake up so overwhelmed from what I should do and so frustrated from what I did not accomplish the day before. When frustration hits here is what I usually do:
1- Sit on the couch with a cup of tea or coffee, watching TV or reading a magazine- not helpful at all.
2- Do something that is not on my to do list – or at least not my urgent to do list- not the best choice either.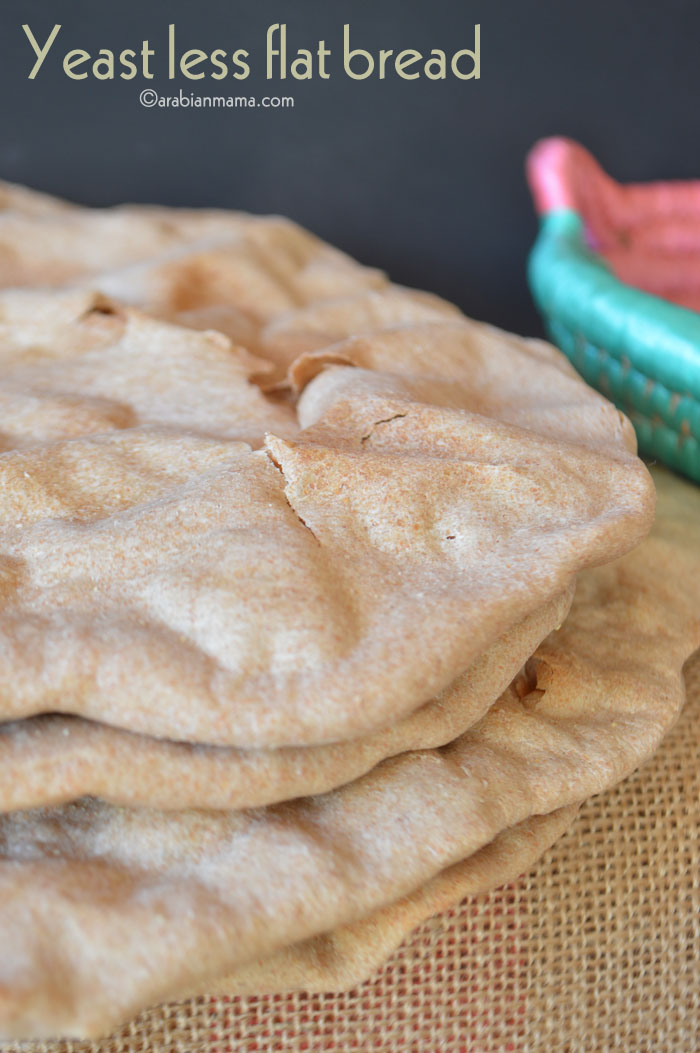 So this time I've decided to go for the second option and bake some bread. I was thinking of baking some fancy Baguette bread, when I remembered a reader's request long time ago.
Somebody was asking me if it was possible to make flat bread without yeast !!!. Honestly I did not know and I can not think of a reason -except for allergy perhaps- for someone to want a bread without yeast.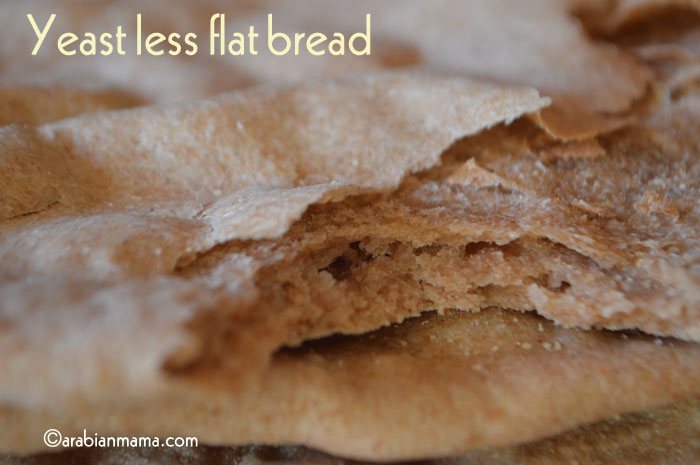 As most of you know I've had a bad year, last year, so the request was forgotten unintentionally and I am really so sorry to the reader who requested this recipe. The worst part is I also cannot find the email :(. Yes, I am that disorganized, I used to be organized but somehow I lost my way this past year.
Anyways, as it is said better late than never, I've experimented with some ingredients and this recipe tastes the best and smells so amazingly delicious.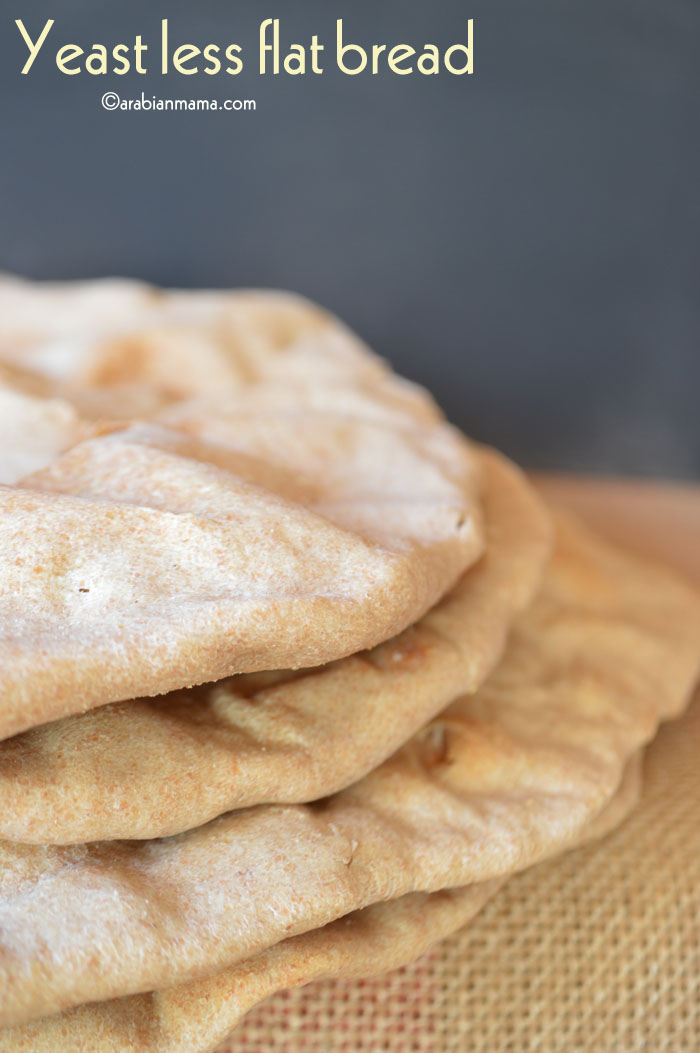 So here is a visual and written recipe, I do hope the reader still comes here and finally sees his/her request come true:) and I am truly sorry for the delay. Enjoy!!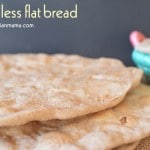 Yeast less flat bread
Ingredients
2

c

AP flour

2

c

whole wheat flour - I've used whole grain.

1 ½

c

water

2

tsp

salt

2

Tbs

olive oil
Instructions
Mix all the dry ingredients until combined.

Add olive oil and gradually add water while kneading.

Knead with a dough hook attached until you have a nice firm dough.

Take the dough out and knead by hand for 3 minutes until smooth and soft.

Cover the dough and let it rest for 30 minutes.

Divide the dough into 4 pieces and brush with olive oil.

Cover again and let it rest for another 30 minutes.

Heat your oven to the maximum temp - mine was 500F - putting a pizza stone in it or any baking sheet.

Roll your dough on another sheet sprinkled with some corn meal.

Place the bread on the pizza stone and bake for 3-4 minutes, poking any air pumps with a fork.

Serve immediately or place directly in a plastic bag to keep it from getting hard.

Can be freezed for up to 2 months.

Enjoy.