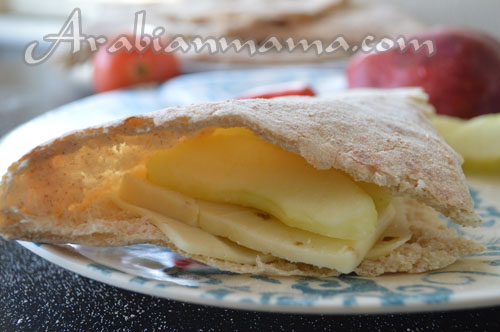 Taboon
bread is a very famous old Palestinian bread very delicious specially with olive oil and thyme. Taboon is the oven that old Palestinian ladies used to use to bake this bread and lots of other dishes, here is it's picture.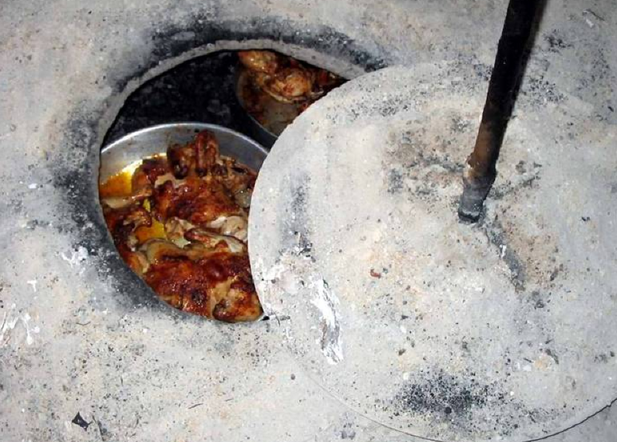 It is mainly a hole in the ground- a little more than a yard in diameter and 1.5 ft in depth- with a steel cover. It is covered from the inside with pebbles so as to keep the inside very hot.
In modern days, we cannot do these in most homes, so instead we try to imitate this beautiful oven using our conventional ovens and a baking sheet full of pebbles that you can gather from your backyard. I've got some decorative pebbles – the ones that are used in vase- from the dollar store, washed them with hot water and voila I got my taboon ready for baking.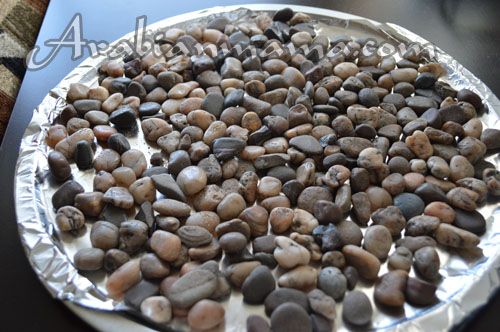 Now let me introduce you to the Taboon bread: this is for 3 large ones so double if you want.
2 cups of all purpose white flour.

1/2 cup of whole wheat flour.

2 Tbsp of dry yeast.

1 Tbs of granulated sugar

Enough warm water to make it a sticky dough- mine took 1.5 c.
If you have an electric mixer with a dough hook would be better otherwise you knead it with hands.
First mix the dry ingredients well together then add the water a start mixing and kneading until you get a sticky dough like this in the picture. Let it rise in a warm place for almost an hour or until doubled.

Sprinkle a clean surface with some whole wheat flour and divide the dough into three balls.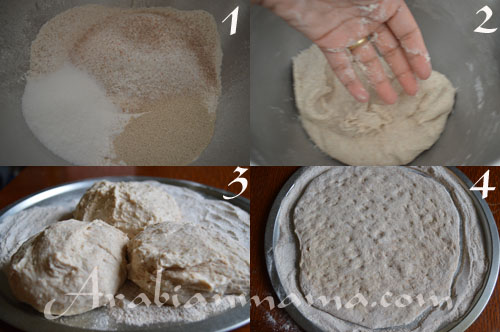 Flatten one ball at a time to make it a circle- does not have to be perfect- then tap it with your finger tips to form this desirable shape as this makes it look more like the original one.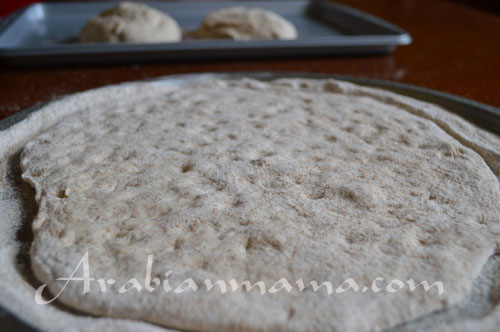 In the mean time stick your mini taboon – the baking sheet with pebbles- in the oven and turn it on to the maximum, mine was 550℉. The pebbles have to be very very hot before baking the bread.

Gently take your fist circle and place it carefully- be aware that the pebbles are very hot- on the mini taboon and watch it. It will huff and it will puff and it will blow your mind but not down don't you worry :).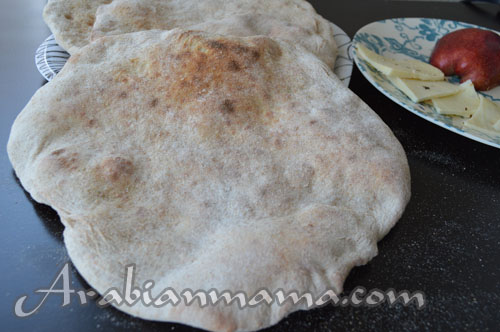 It takes about 3 minutes for each one to be ready you can turn the broiler on but I didn't need to do that as the oven was so so hot.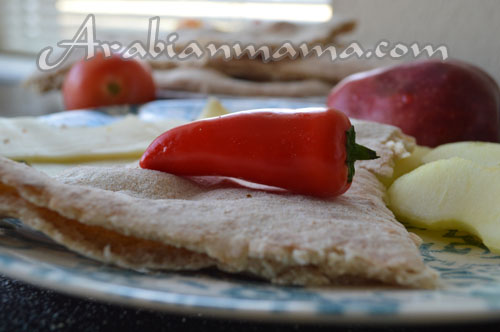 It turned out so delicious and hubby was so glad 🙂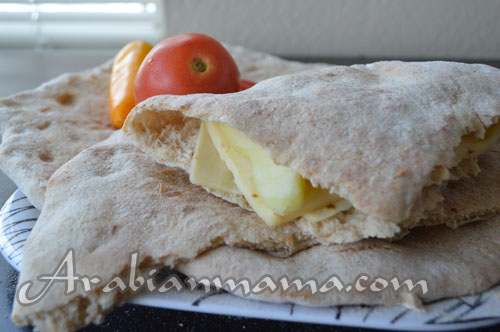 I can fill these babies with almost anything and enjoy 🙂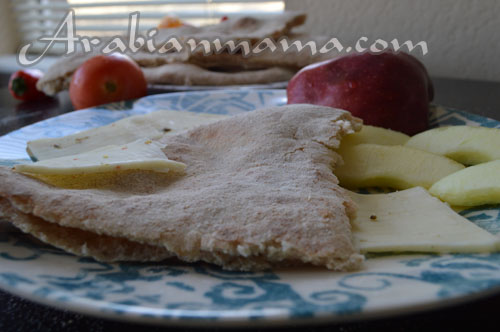 I hope you've enjoyed this traditional bread today. Try it and tell me what do you think.