A savory dish that is perfect for weekend/weekdays breakfast or lunch.
Toasty brown, crunchy with a hint of black seeds on top, yet gooey, rich and warm underneath, this is the Susi from the Yemeni cuisine.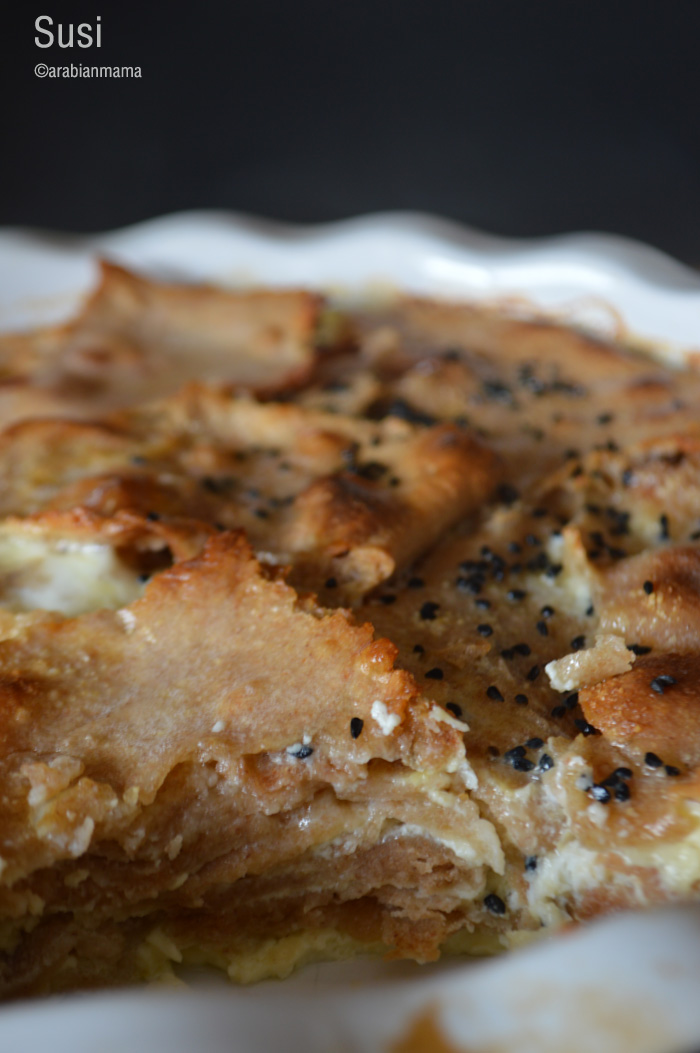 We are lucky, I admit it. Raising my kids in a multi cultural, multi lingual environment is a great way to shape up their characters and hopefully, make them grow into fine men. Being exposed to a plethora of cultures and languages from around the globe, will make them very unique individuals in the near future. They will gladly accept others, be less discriminating, be open minded and hopefully, flexible and less judgmental.
Realizing this fact, and driven by the urge of the best for my children, I've decided to enroll 2 of them - unfortunately there was no availability for my eldest- in a new immersion school. So far so good, I am so very pleased with the school and I'm planning to keep them in the Spanish classes for a couple of years then switch them to Mandarin then French then ... who knows :).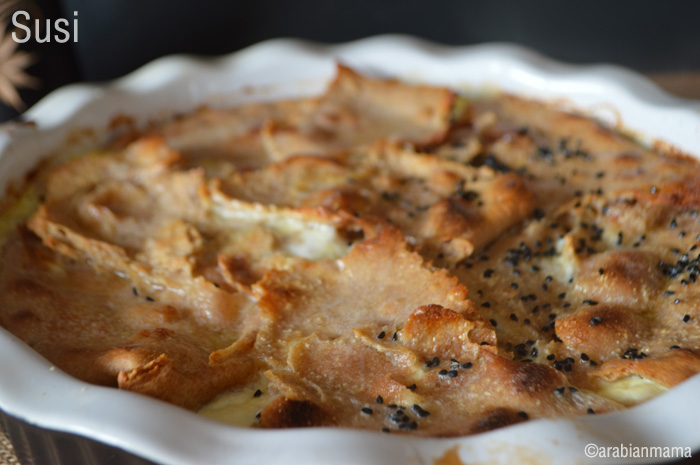 Though cultures are different, sometimes you can find common areas, and Susi is an example. This recipe reminds me so much of the French toast, I think of it as a savory twist to the French toast casserole but with flat bread instead. I like having Susi at breakfast or at lunch as it usually energizes and fills me for the coming 3-4 hours.

Up until now, I've tried only a savory version but I will soon make a sweet version and let my creativity run wild. This recipe can be made using any flat bread you have in hand. I've used the yeast less bread that I've made before, but sure you can use any.
I hope you'll have the chance to try this recipe, probably for a weekend breakfast? Enjoy!!
Related Recipes
When you are in the mood for something sweet, warm and buttery there is nothing better than bread pudding. This Brioche French Toast Casserole needs only 15 minutes prep time and your taste buds will sure thank you.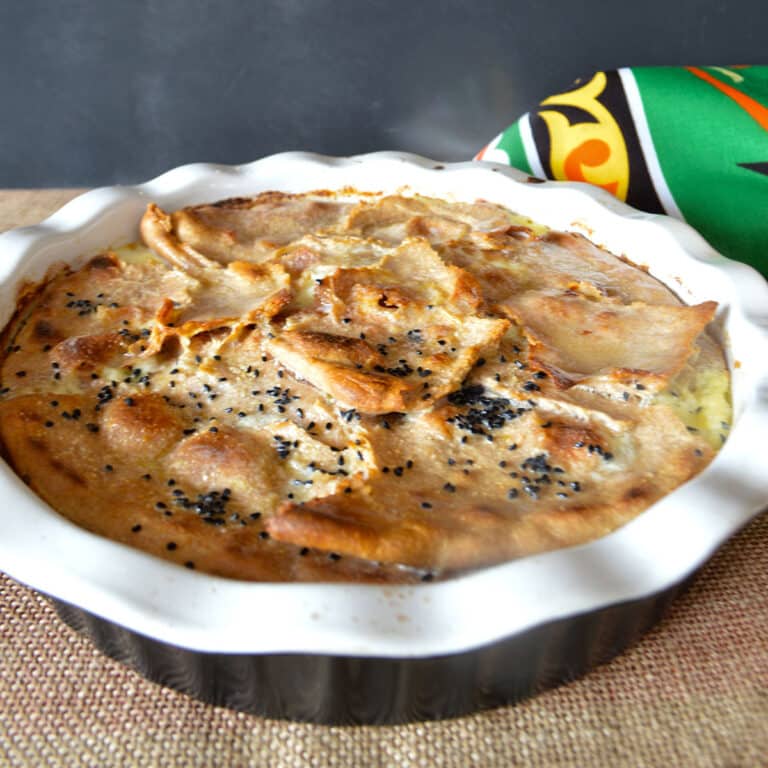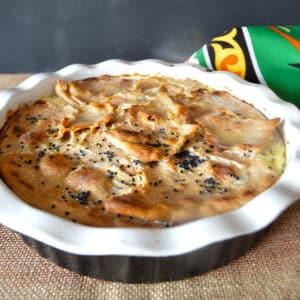 Ingredients
2

medium flat bread

I've used two of my yeast less flat bread.

3

large eggs.

1 ¾

c

milk.

4

Tbs

melted butter- divided.

Salt and black pepper.

½

teaspoon

black seeds.

½

teaspoon

sesame seeds- optional.
Instructions
Preheat your oven to 400F, spray an oven dish with butter spray or grease with butter.

Tear the bread into smaller pieces and arrange in the oven dish.

Melt 2 Tbs butter, add to the milk, beat in the eggs and season with salt and pepper.

Carefully pour the milk over the bread in the dish, tilt the dish to ensure that it is evenly spread.

Let it soak for 5 minutes, then sprinkle the top with black seeds and sesame seeds.

Stick the dish into the oven and bake for 20-25 minutes or until top is golden brown.

Remove the dish from the oven, cut the remaining 2 Tbs of butter and scatter on top of the dish then let it melt while the Susi cools down a bit.

Enjoy.
Sign up and learn more about Mediterranean flavors