Are you looking for spring entertaining recipe, that is unique, easy and does not taste artificial like store bought thingy. Here is my go to recipe for deli stuffed Egyptian Borek.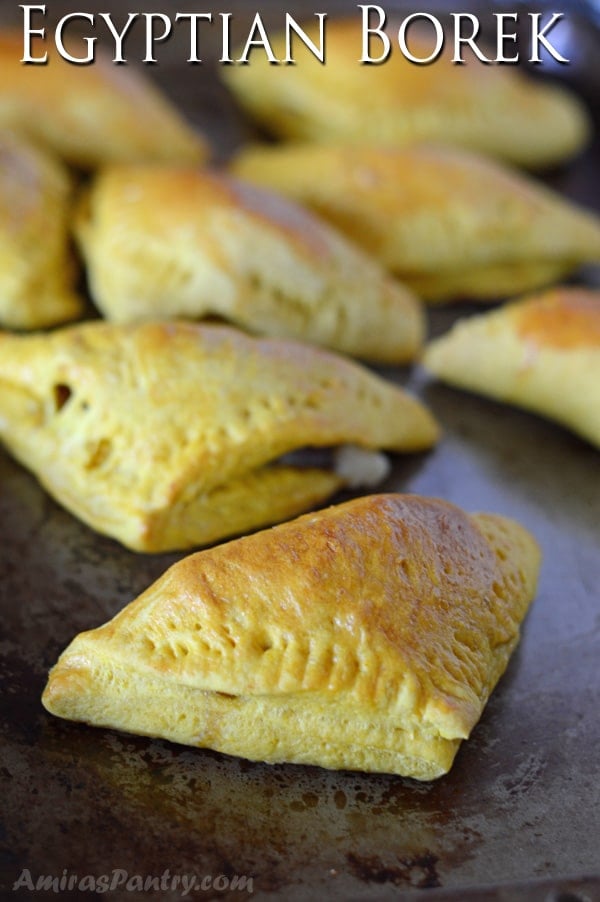 Borek (Burek or Börek) is a widely known pastry kind all over the Middle East, Mediterranean and other Eastern Europe countries . You can find many borek recipes on the internet. Most of which are made with ready made phyllo dough. In Egypt though, borek is not made from super flaky dough, it is lightly flaky kind of pastry dough filled with cheese and if you are lucky enough, you'll get yourself one with meat inside.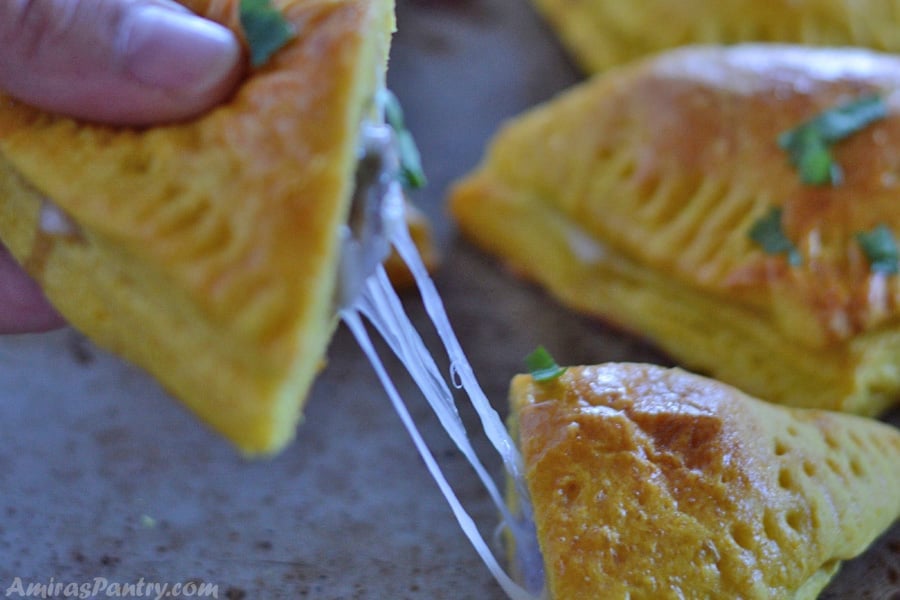 In Egypt, as you might already know if you follow me, there is a pastry shop in almost every corner. These shops sell all kinds of quick and on the go pastries among which is the borek. Borek sold in pastry shops are filled only with cheese, because a) It will require special handling if it had deli meat and b) the price will at least be doubled even if they just put a quarter sized deli meat piece inside.

When I was in high school, I used to wake up somewhere around 7 to 10 minutes before my best friend passes by. I was always- and still am- running 🏃‍♀️, I did not have time for breakfast so I just woke up, get into my uniform and if I have time I'll comb my hair . We used to walk to school, as it was like 2.5 miles away from home. Yes, I used to walk to and from school each and every day with my best friend and sometimes joined by other friends along the way.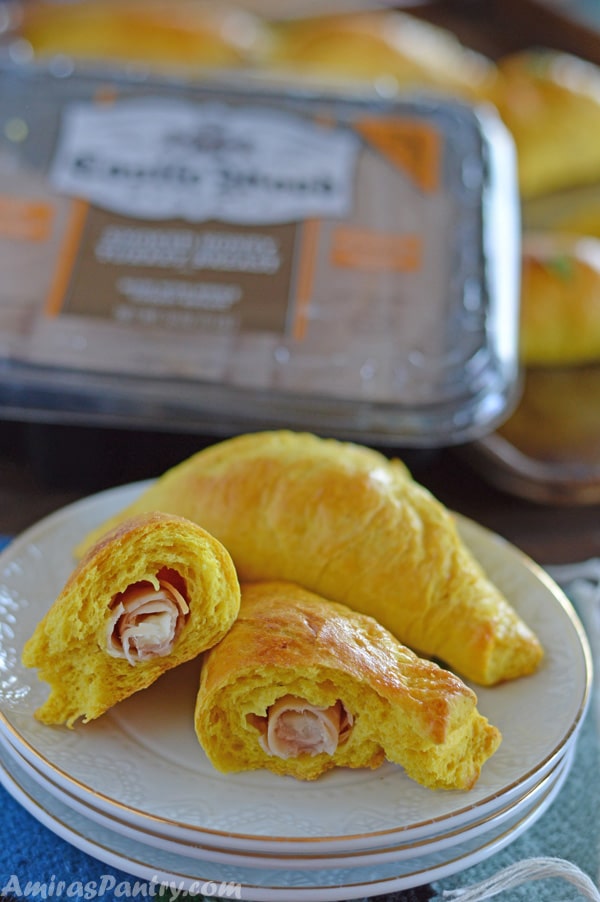 While we walk to school we used to pass by such shops and get some borek, eat and chat while we walk. It was a lovely time, this special friend of mine Dalia, I knew since we were like 5 years old. We went to each and every school together, she is my soulmate.
Things has been hectic in my little corner of the world. With spring, comes sports and with three boys, I guess you can imagine what I am talking about. With spring also comes, gatherings and outings with friends and as always I need to do my share of those spring entertainment. But rather than going for any pre-made thingy in the freezer aisle, I've recreated my high school on the go breakfast Borek, but this time as a delicious appetizer for everyone to enjoy.
Castle Wood Reserve® provides a wide range of premium deli meats at a great price. Their products are Trans-fat Free, NoMSG, No binders and it is gluten free. The quality of their products are way above the other prepackaged deli meats that I've ever tried. I bought these at Walmart and guess what? some of the packages even had a coupon on them which was a delightful surprise for me :).
You can find all the Castle Wood Reserve® packages next to the Walmart Deli, and not near the regular sliced/packaged meats.
Now let me show you how to make the egyptian boreek.
Combine all dry ingredients with turmeric and tomato paste in your mixer bowl.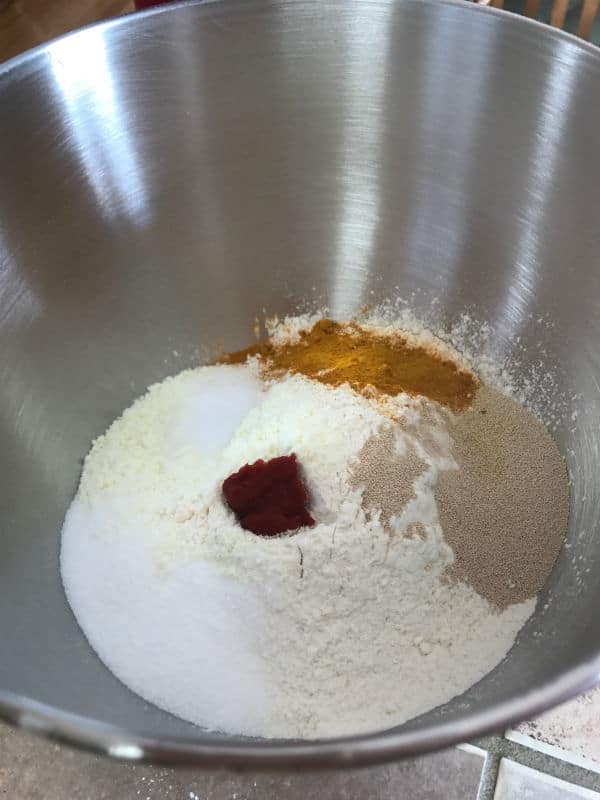 Gradually add water until it forms a uniform dough.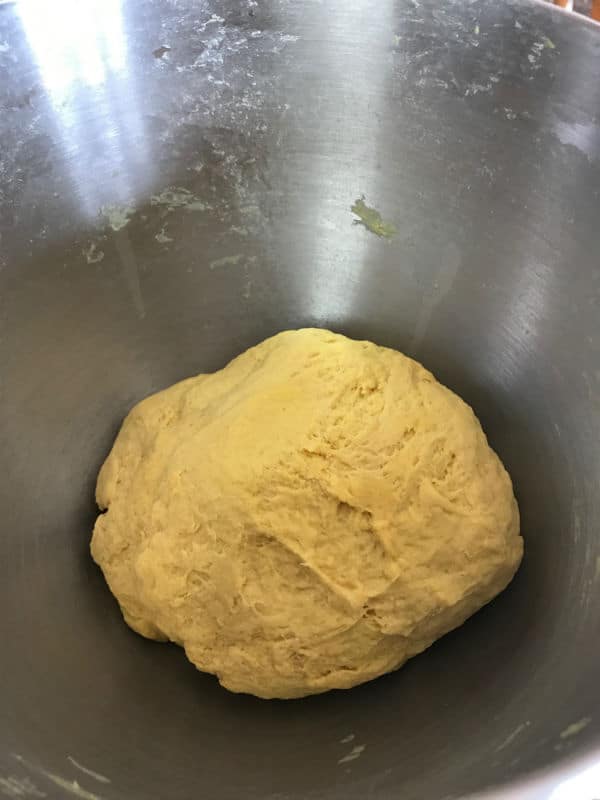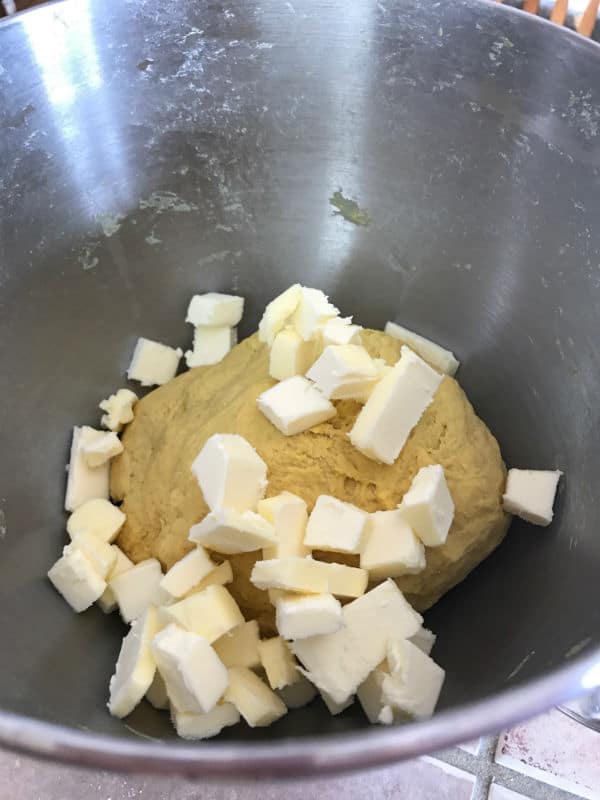 Add cold butter and continue mixing until all butter is incorporated well.
Flatten the dough into a rectangle.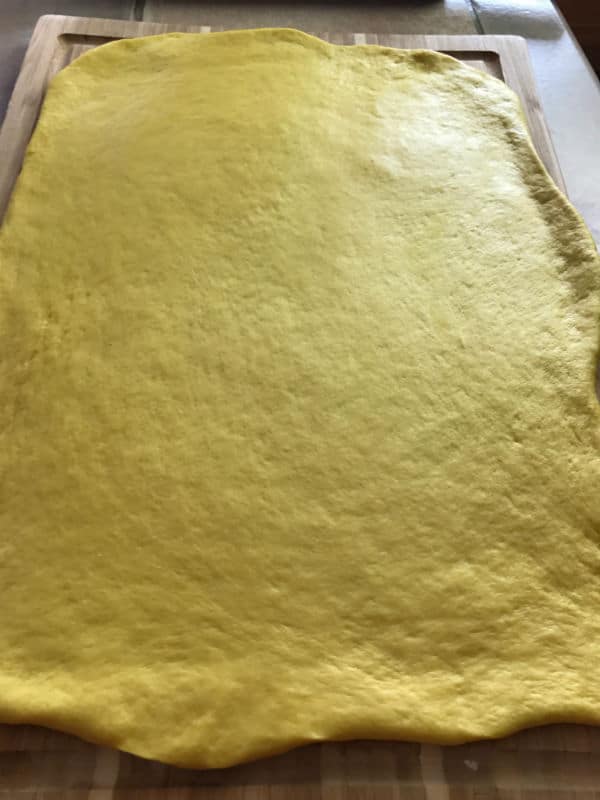 Fold lengthwise into thirds then fold in the other direction into half like shown below.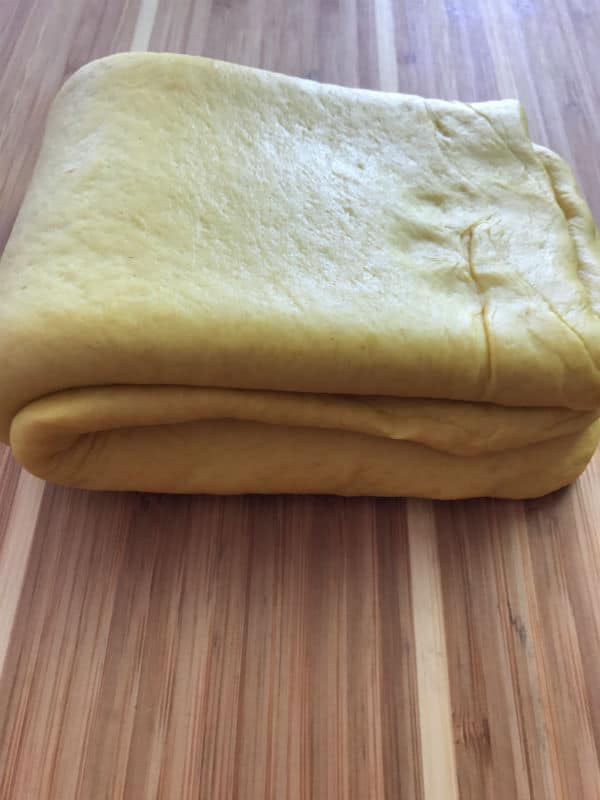 Repeat the process of rolling and folding for two or three times. It is very easy do not be intimidated we are not looking for a croissant dough here just a little bit flaky.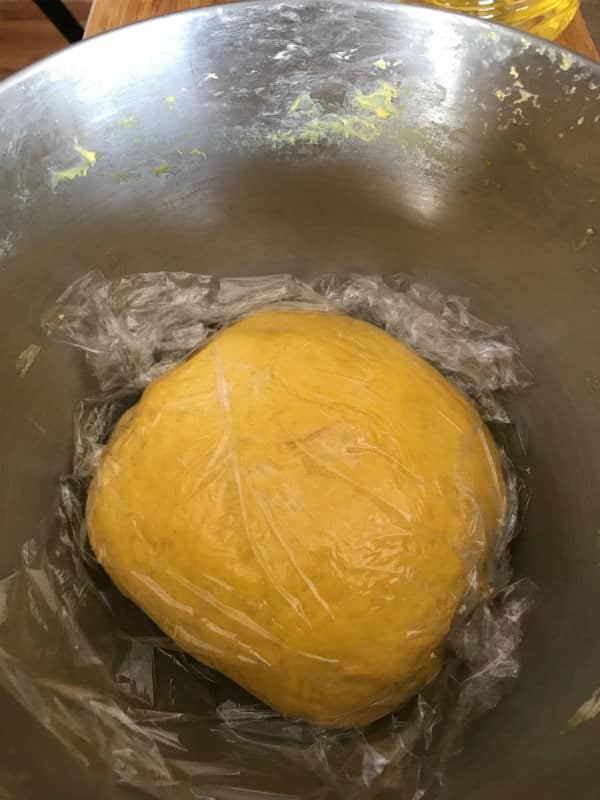 Cover and let it rise until doubled.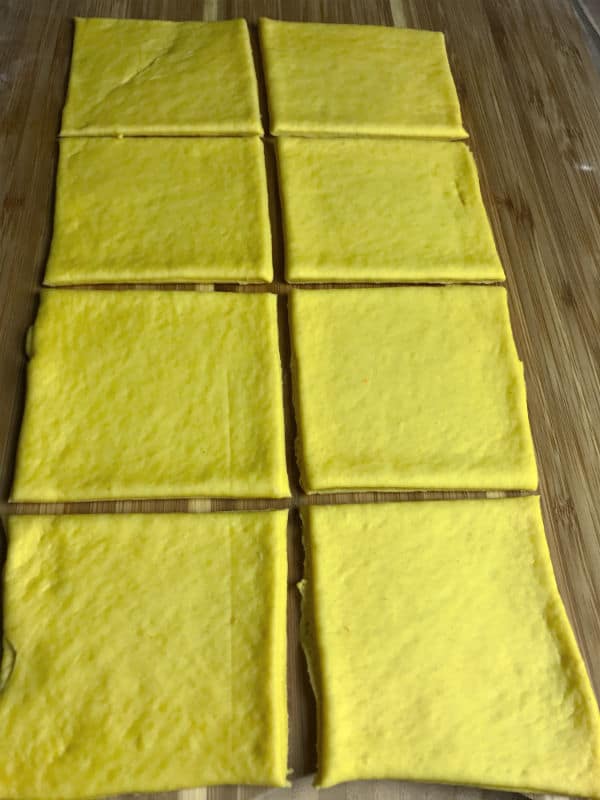 Cut the dough in half , flatten and divide each half into 8 equal squares.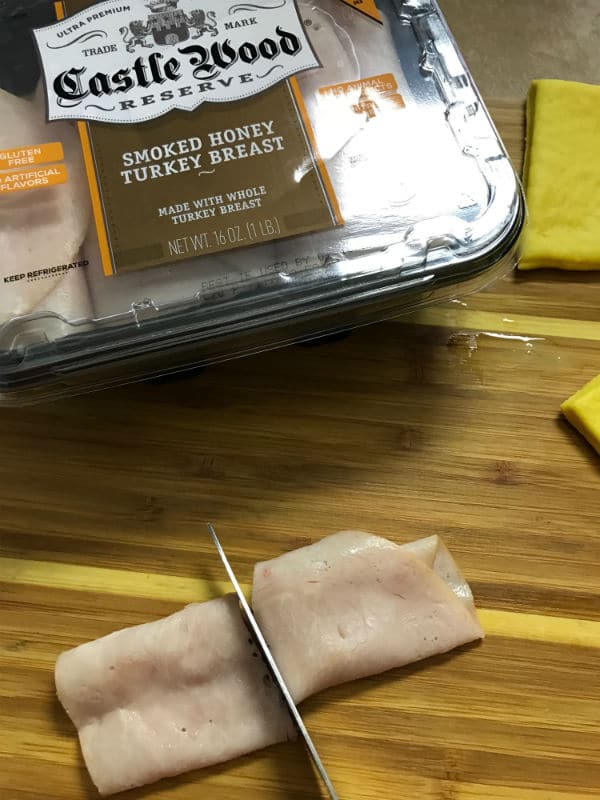 Cut the deli meat in half, their slices are big, trust me.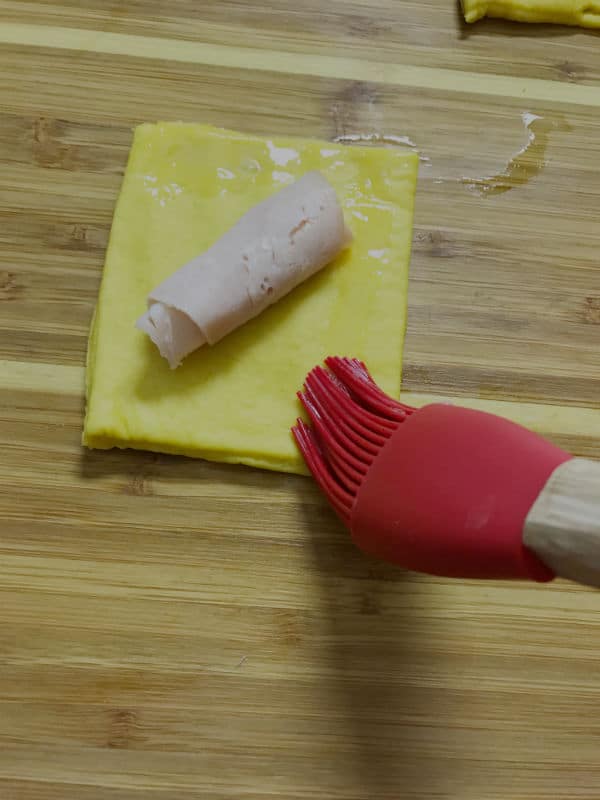 I wrapped it around cheese and placed it in the middle. Brush the edges with egg wash.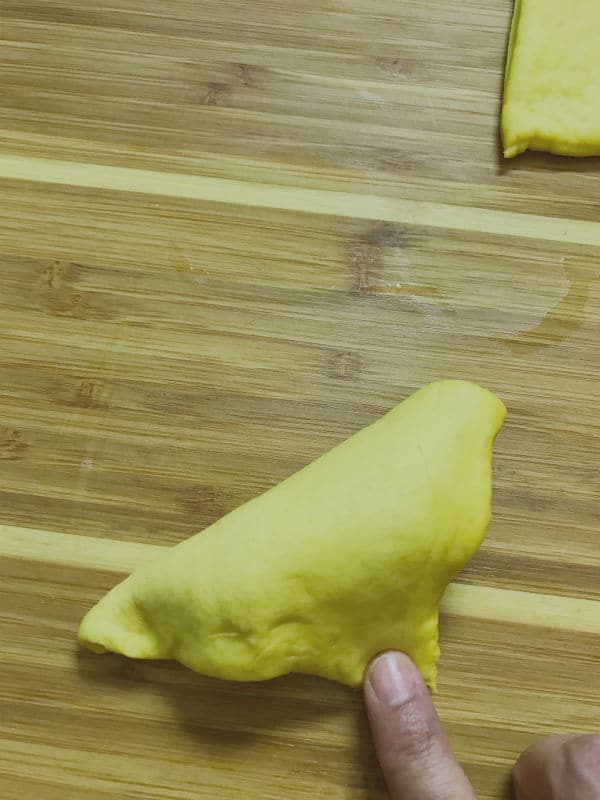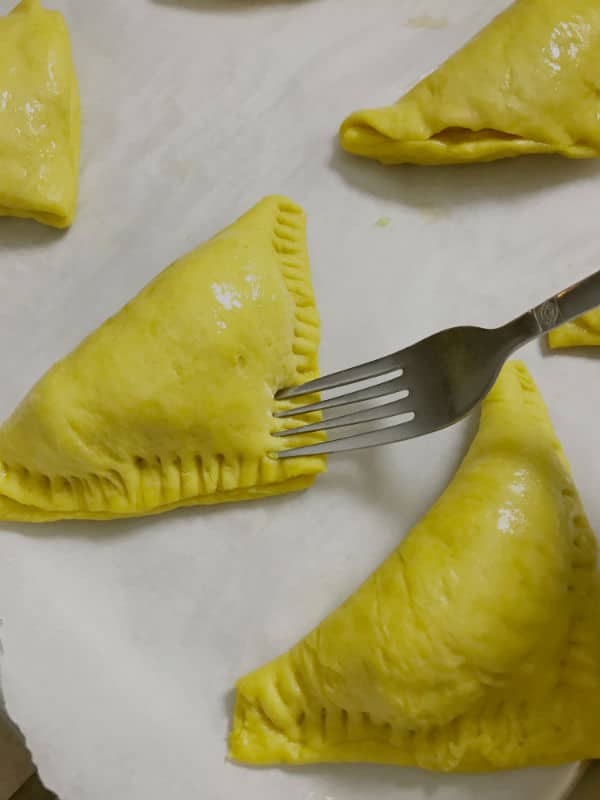 Fold to form a triangle and seal. Let it rise again for 20 minutes or so until you preheat your oven to 350F.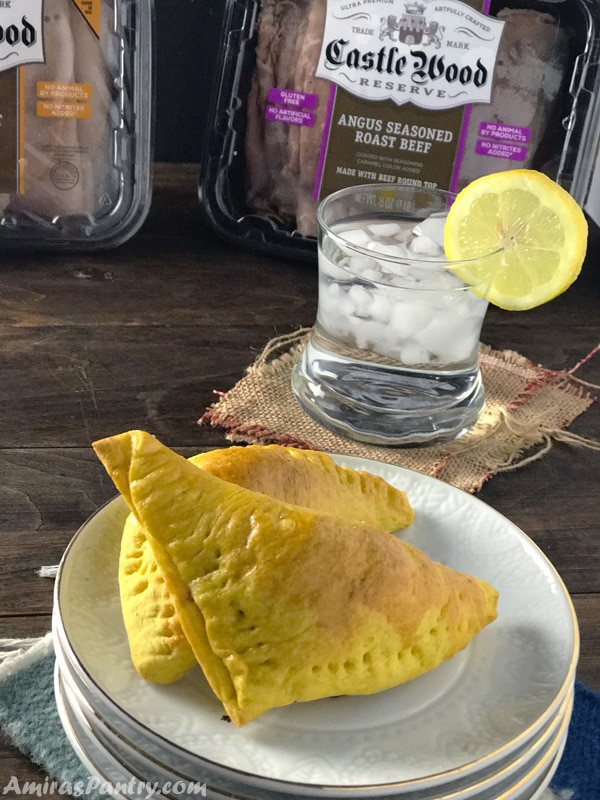 Before baking, seal the edges again and brush the whole boreek with more egg wash. Bake until golden brown.

These really came out nice and light. Can be made with any combination of cheese and deli meats. My kids' favorite was the roast beef and white cheddar. We took them to a trip in the mountains during spring break and they took them to school as well like mama used to do. These can be made ahead, baked and kept in freezer for a handy quick snack/appetizer/ lunch or for your next spring gathering with friends and family.
I hope you'll like making the Egyptian borek... until next recipe have fun in the kitchen.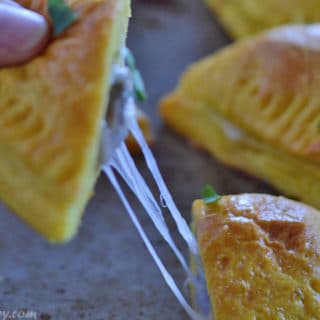 Ingredients
For the dough:
3

cup

AP flour.

2

Tablespoons

dry instant milk.

2

Tablespoons

sugar.

1

Tablespoon

dry yeast.

1

teaspoon

tomato paste.

1

teaspoon

salt.

½ - 1

teaspoon

turmeric powder. *

1

cup

of warm water .

½

cup

unsalted cold butter

cut into ½ inch cubes.
For the filling:
Castle Wood Reserve® meats

a variety of your choice.

Your favorite type of cheese

I've used white cheddar and mozzarella.
For brushing:
One beaten egg mixed with 1 teaspoon water.
Instructions
In your mixer bowl, combine the first 7 ingredients and mix well.

Gradually add water until you get a uniform consistent dough.

Add the butter cubes and knead until everything is well combined.

On a floured surface knead your dough for 3-5 more minutes then roll into a rectangle.

Fold the dough in thirds, then in half and roll again into a rectangle.

Repeat the rolling and folding for 2 times.

Cover and let it rise for an hour or until doubled in size.

Take your dough out and cut into two equal parts.

Roll each part into a ¼ inch thickness then cut into 8 equal squares.

Fill each square with half a slice of the deli meat and about 2 teaspoon cheese.

Fold the square to form a triangle pressing on the edges to seal.

Cover and let it rest for 20-30 minutes until you preheat your oven to 350F.

When ready to bake press to seal the edges again and brush lightly with beaten egg.

Bake for 10-12 minutes until golden brown.

Let it cool down on a cooling rack.

Serve and Enjoy!!**
Notes
*I've used 1 teaspoon of turmeric powder and this is the recommended in almost every recipe I've seen. For me the color was very powerful, not the color I am used to. So next time I will reduce it to ½ teaspoon.
**Any leftovers should be kept in the refrigerator.
Sign up and learn more about Mediterranean flavors