Here She Be! The last week of 2017!!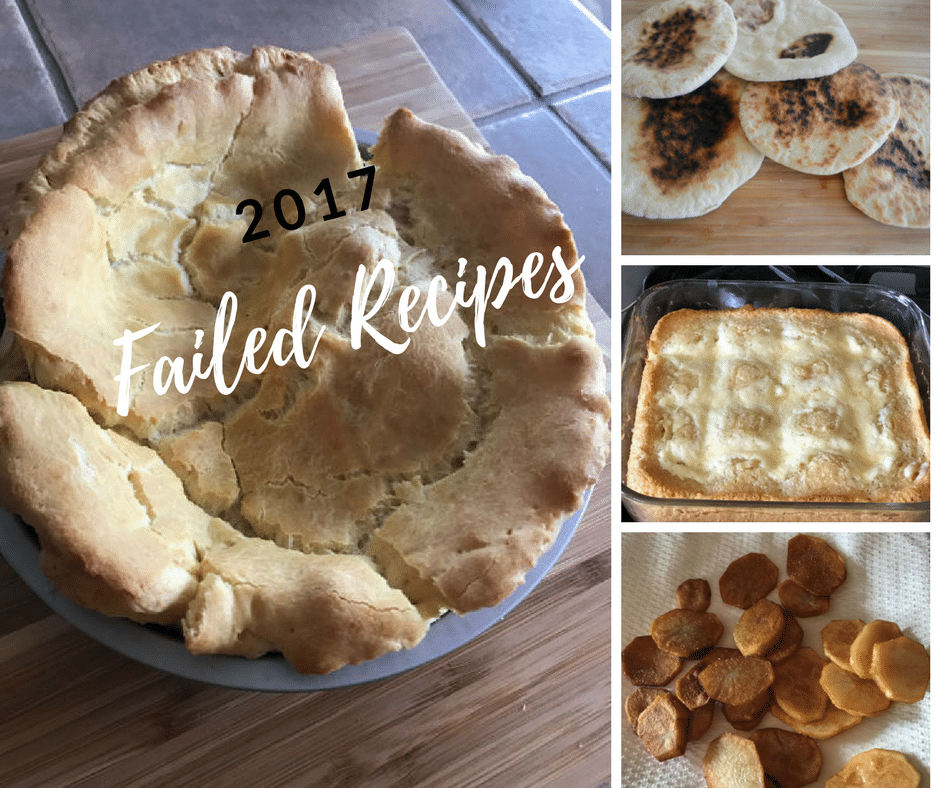 'Scuse me! What did you just say?
Yes, LAST WEEK of 2017. Somebody just casted a spell on this year and poof, it is gone already.
You might be wondering now FAILED!?. Yes you've read it right F A I L E D recipes. While every food blogger is now showing you her/is mind bowing recipes of the year, I've decided to go against the flow, which is a thing I am good at since I was a teen :).
Mind blowing recipes, I already share through your sweet comments in my emails so be sure to subscribe to get those. So why sharing failed recipes?
To show you how imperfect I get, many times.
I would be pretending to be a better cook than I really am if I did not also reflect on the less fortunate recipes of the year.
To emphasize this blog's mission. Be bold in the kitchen, come up with crazy ideas, and do not be afraid of failure. I mean what's there to loose? , ahem, except for a handful of ingredients, tons of butter, pounds of sugar ... etc 🤔.
I am a person, like most of you, who is self taught in the kitchen and cooking. I have so many loosely organized ideas and flavors that I would like to combine and come up with a delicious recipe. I am not a graduate of Le Cordon Bleu, I am not a professional chef, I am a mom, wife and home cook, who cooks with passion and love.
Here are some of my failed recipes for 2017..... and as always Enjoy!!!!
Egg white cartoon Pavlova: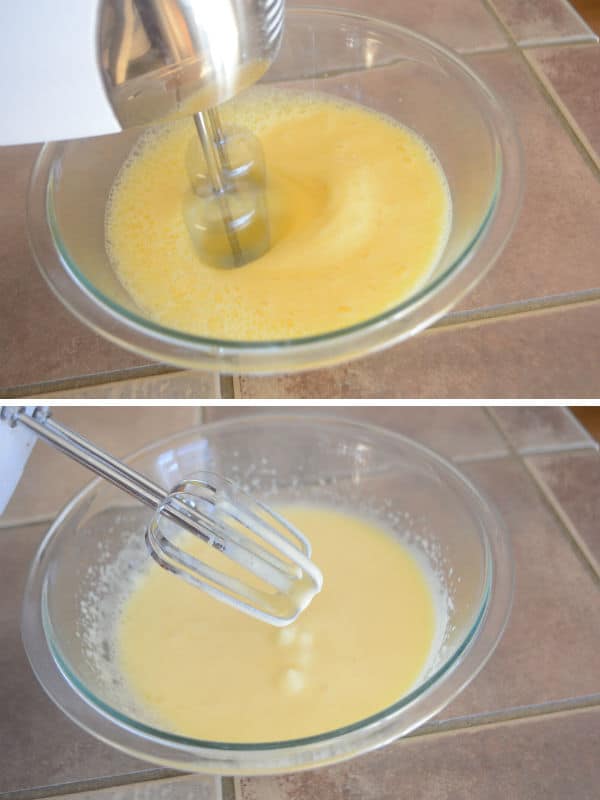 somehow, somebody convinced me to make pavlova from the egg whites that come in a cartoon. Misery, do not even try to attempt that. It has never come to a stiff peak for me. The strange thing is, I've tried it not only once or twice but THREE cartoons went in vein. I should've learned my lesson on the first attempt! I deserved it.
Basbousa with mascarpone cheese: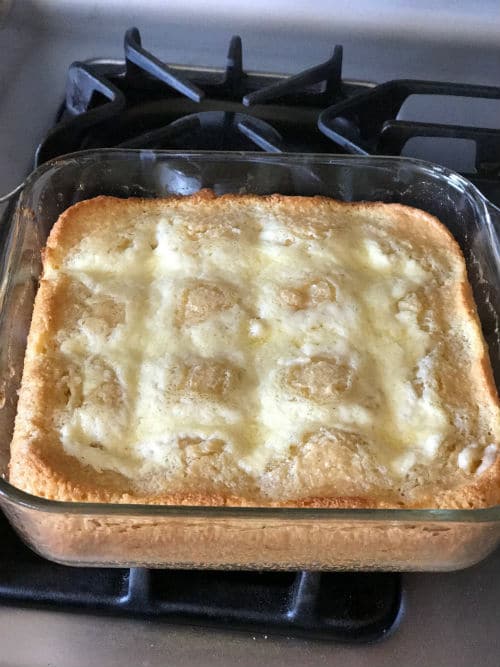 look at this lonely basobousa! which ended up totally in the trash can. Within one bite, I realized that the time when you try a new recipe for basbousa is not the time you should also try a new ingredient that was not there originally. I blame this recipe fail on my persistent attempts to perfect a basbousa recipe that will please everyone.
Rose water, cinnamon cookies: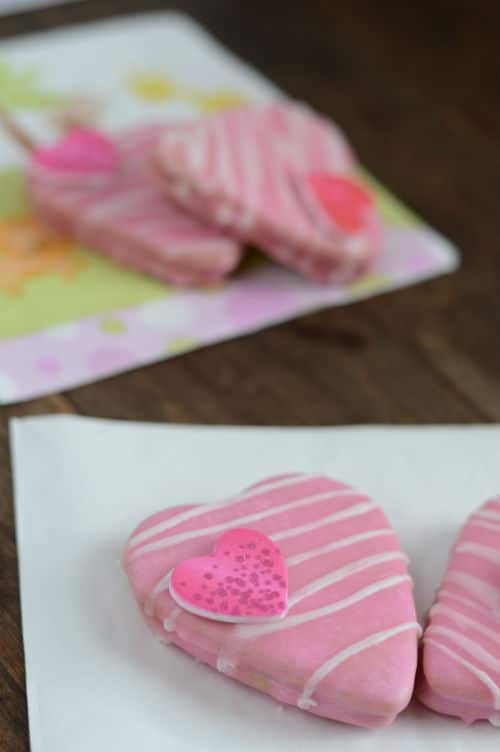 These looked really cute, but tasted 👎👎. Somehow, the flavor combination of cinnamon and rose water did not work well. I did not know why I even bothered and took almost 35 photos!!! Self torture by all means!
Eclair cake: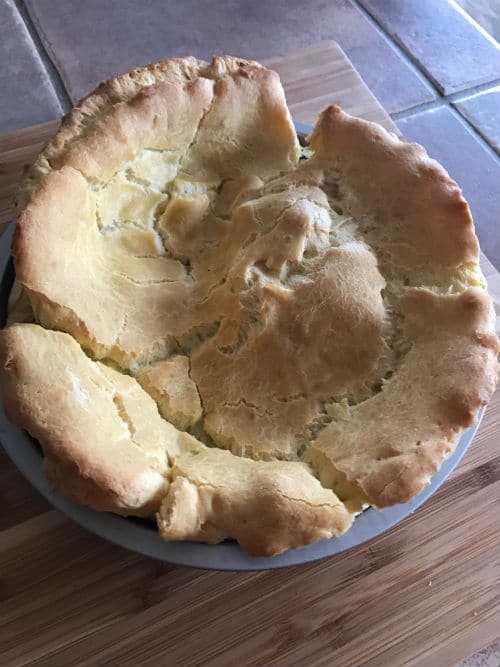 Yep, a crazy idea. I tried to make eclair in a cake form. This delicious failure took 4 attempts, 5 hours of my life, 16 eggs and who know how much butter, boy was I determined to make it right. I ended up tearing it apart and dipping it in smooth silky custard :)... not bad eh!
Puffed potatoes: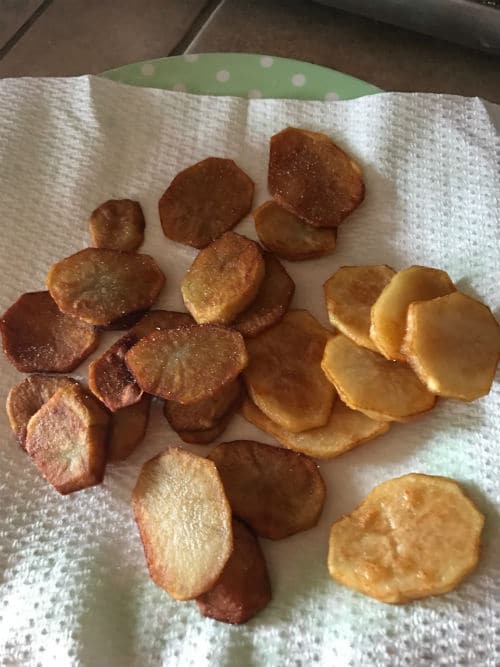 Someone told me if you soak potato rings in water with baking soda, when you fry them they will magically puff. I waited and waited and waited for them to puff until they were almost burnt.... sigh 😕.
Snickers dessert: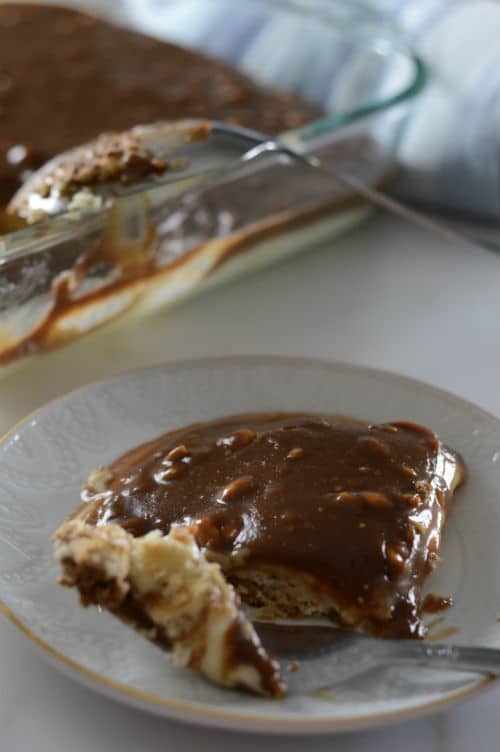 I love snickers, so why not make a dessert out of it right? wrong, I ended up with a blobby, gooey thing that is hard to photograph and too sweet even for a sweet tooth like me! Sometimes I can't even with myself. So annoying.
Dutch oven flat bread: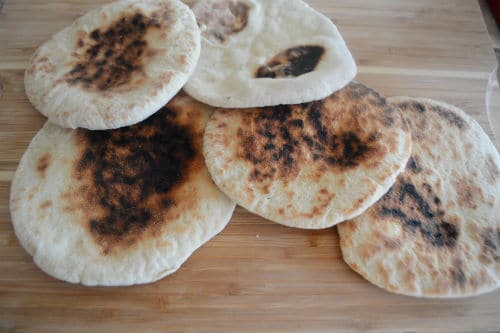 Give me a break!
It is hard for us to completely throw something without even taking one bite, but these flat bread was laid to rest as soon as they were out. Imagine the hours, kneading, resting, shaping the resting again those babes and waiting for them to bake!! Please lock me in, will you?
Ok, I have a lot of other photos, but I will stop here, you have seen enough already :).
Here is to another year full of good and bad kitchen experiences, because we, food people, are the kind of people who embrace both ❤️ 👊. Happy 2018 ️🎉️🎉.
Thank you so much for being here. I appreciate you like whoa. xoxo