A delicious tart authentic chicken shawarma in a pie.
Get your shawarma fix with this festive looking delicious shawarma pie. Your eyes along with your tastebuds will definitely thank you for this.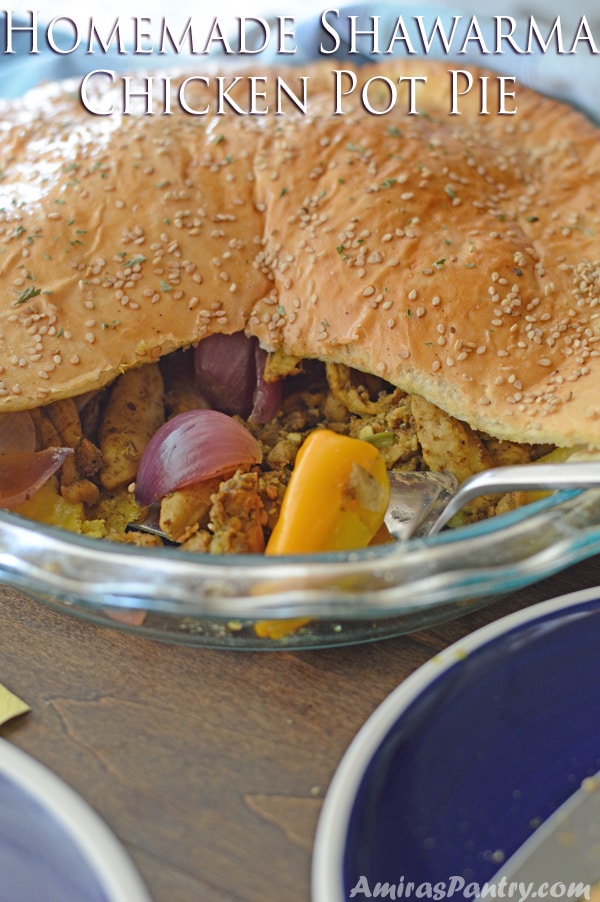 We love chicken shawarma around my home, it is always on my menu. But, we get bored, human nature. If you get bored from preparing it the traditional way, try this chicken shawarma recipe that will knock your socks off!!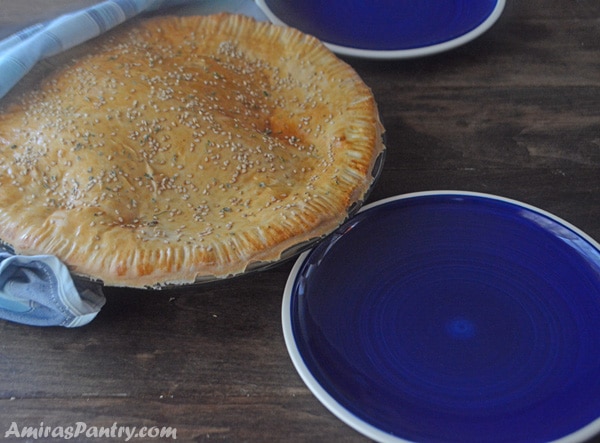 When I was in Egypt this summer, my niece took me to a Syrian restaurant that makes- in her opinion- the most delicious shawarma wrap in the whole world. It was ok, I have to admit that their toomeya was super delish but the chicken itself... was lacking in various aspects. If I was to describe it, I would say a nicely well marinated GRILLED chicken, but nothing more.
I do not know what happened to the shawarma restaurants lately!! this is not what I grew up devouring as shawarma. Sometimes they put fried potato cubes in the wrap!! what is this. For me, shawarma was, should and will always be tangy and garlicky as well.
Chicken for shawarma should be marinated in a mixture of lemon and white vinegar to give it the taste I remember from my distant childhood :).
Many recipes call for only lemon juice, and often times it does not give this authentic tartness not even close. If you hate tartness in your food then this recipe is not for you and just wait for my next recipe, I am sure you'll be pleased as I am preparing a surprise.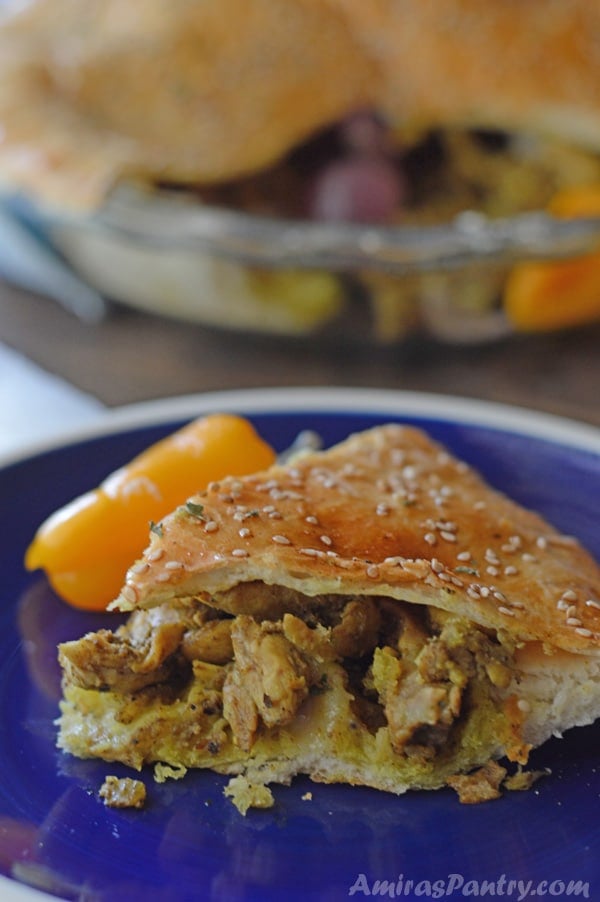 So enough talking and let me show off a little :).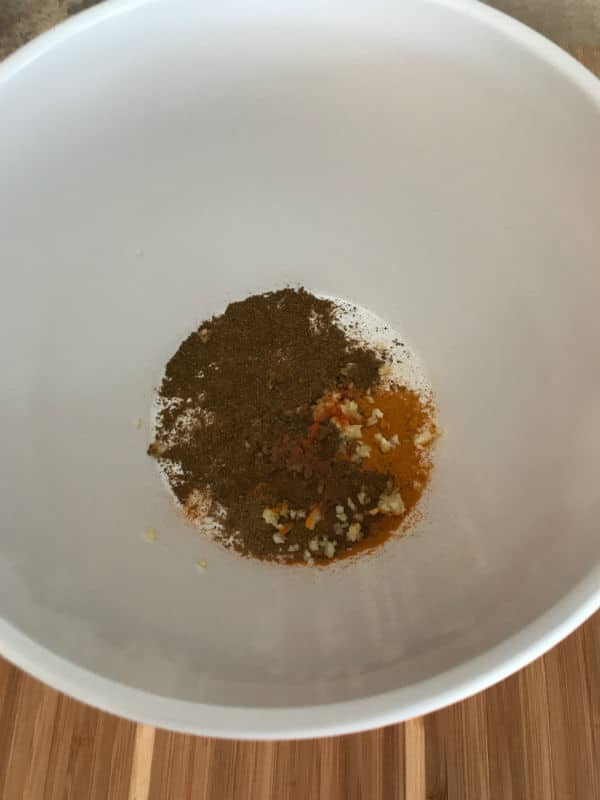 Prepare the marinade for chicken, combine garlic, spices, lime juice vinegar and oil mixing well.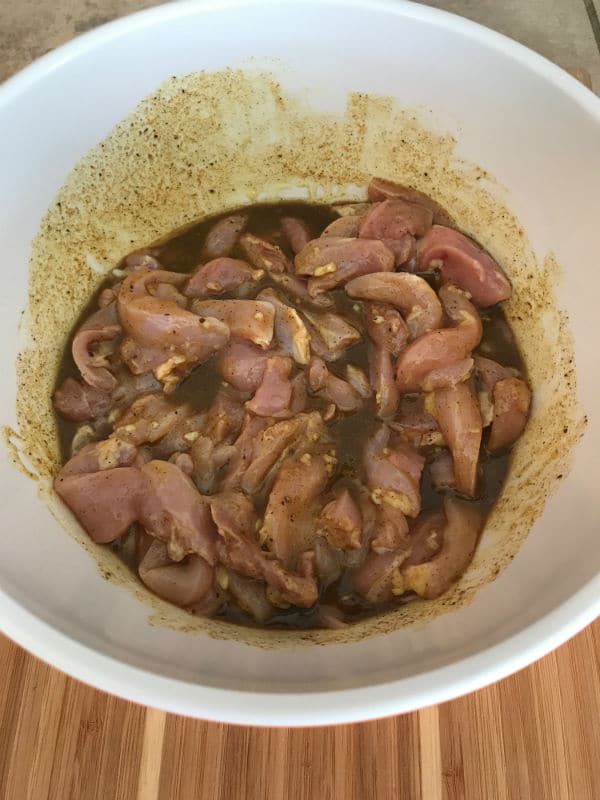 Add chicken strips, mix well and refrigerate for at least 2 hours.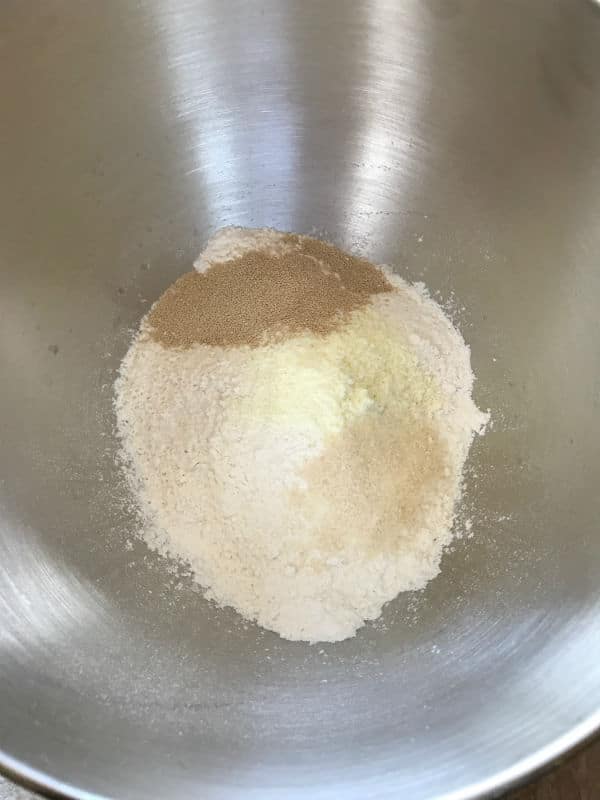 Meanwhile, mix the dough ingredients and let it rise for almost an hour or until doubled in size.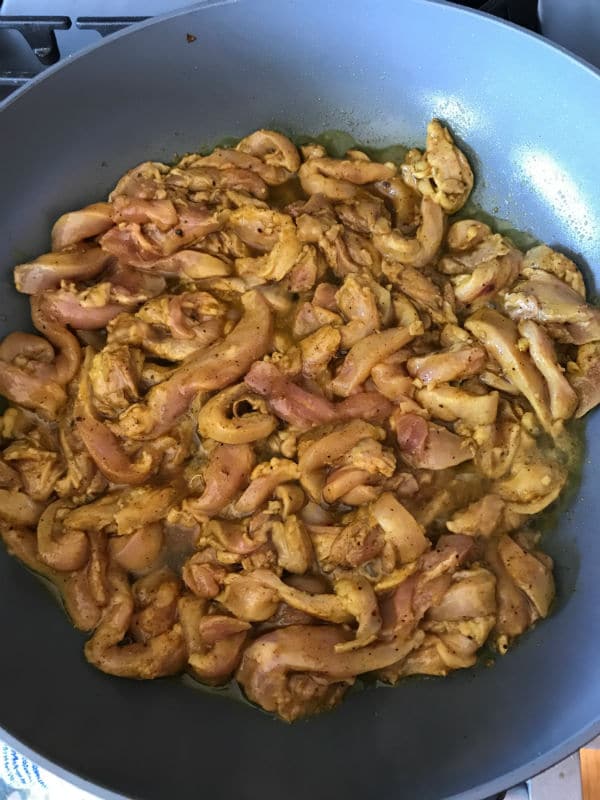 While the dough is rising cook the chicken either on stovetop or in the oven. I like cooking shawarma on the stove as it gets crispier with brown edges.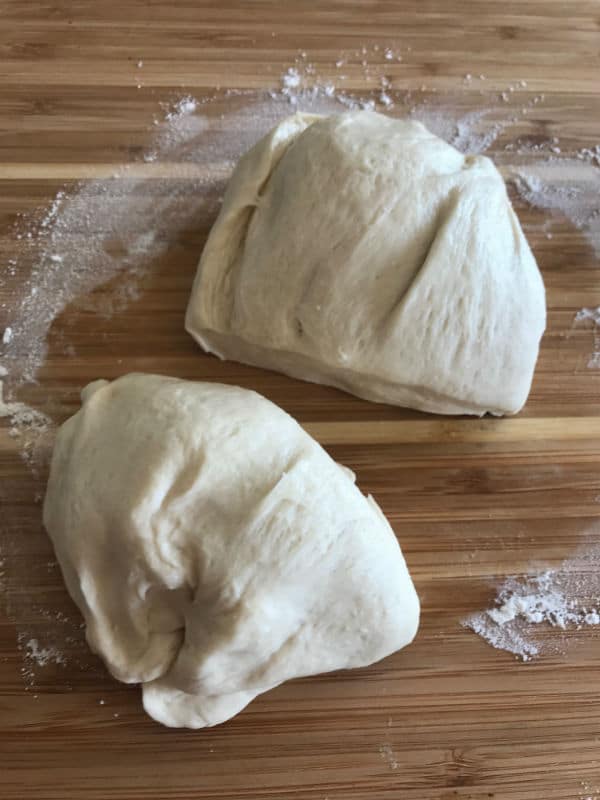 Now divide the dough into two unequal parts to form top and bottom of the pie.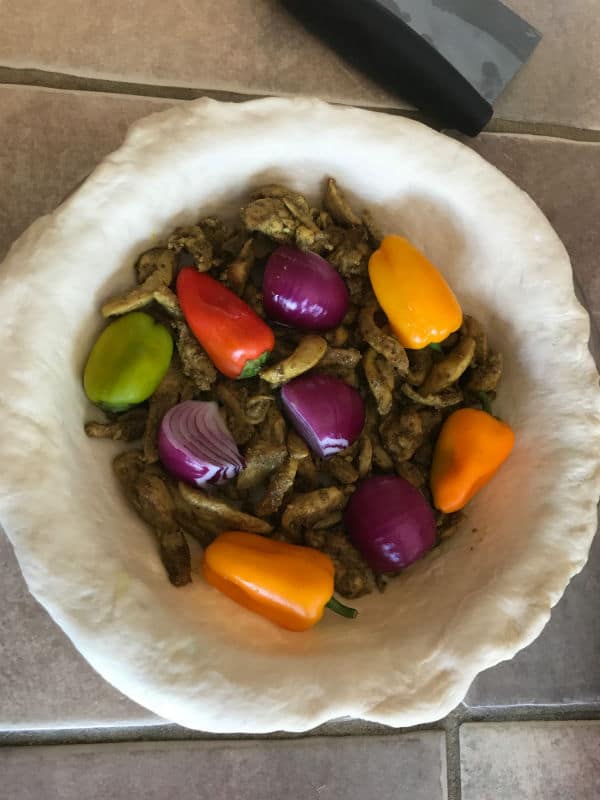 Roll the bottom (bigger) part and top with cooked sharama along with the veggies.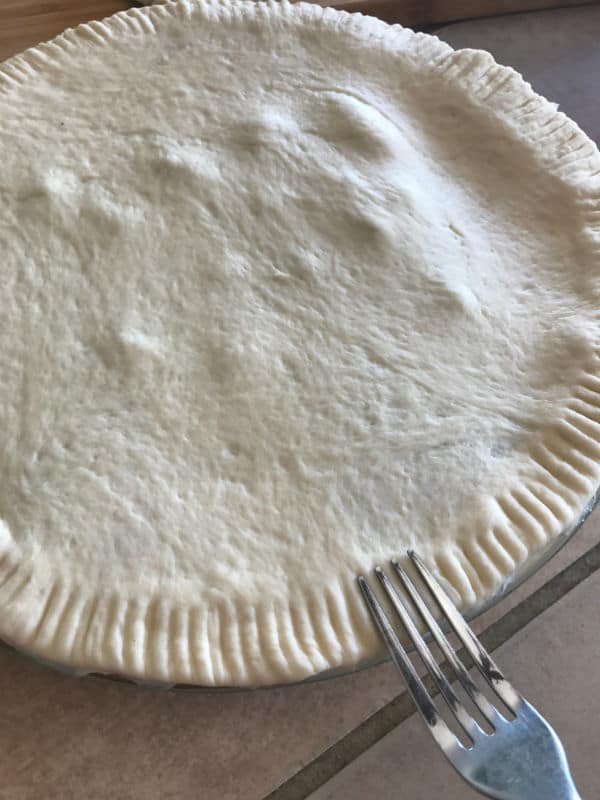 Roll the top part, brush the edges of the bottom part with water then cover with the top part and seal with a fork.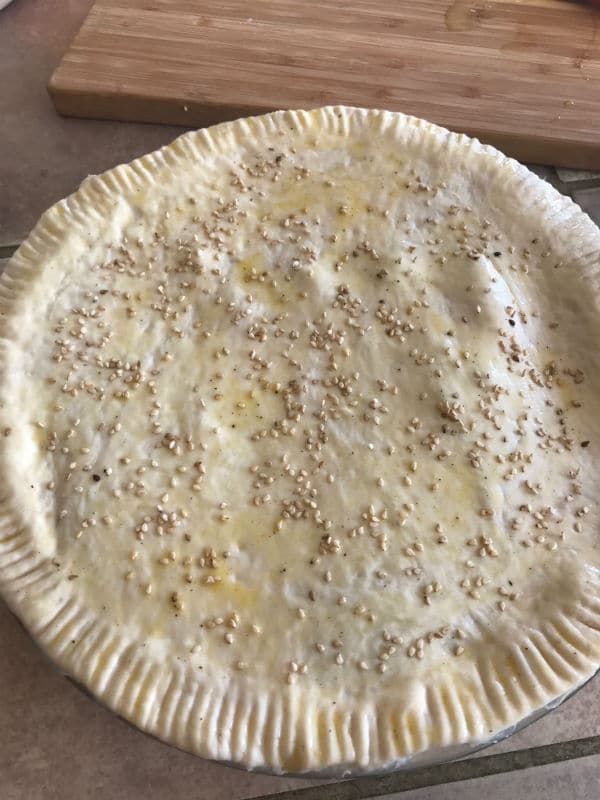 Brush the top with an egg and sprinkle some sesame seeds on top. Bake in a 400F preheated oven for almost 20 minutes until top is golden brown. Bake for more time if you want a harder crust.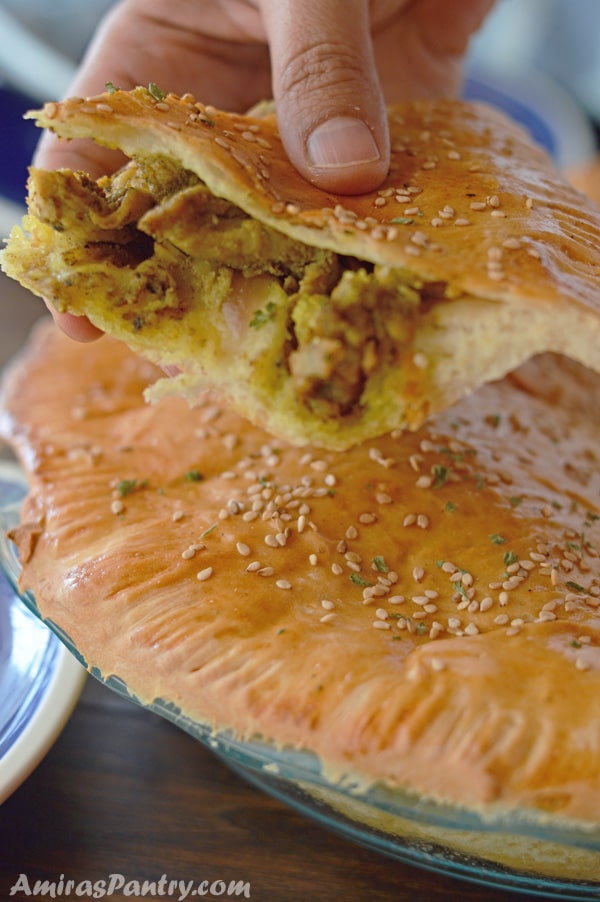 I did not cook the veggies with the chicken as I wanted the veggies to be crisp but of course you can cook them along with the chicken either in the oven or on stovetop.I've made this dish several times, it is a crowd pleaser so feel free to double or triple the recipe if you feel the need to for larger crowd.
I hope you'll like this recipe and please if you make this recipe, snap a pic and hashtag it #amiraspantry — I love to see your creations on Instagram, Facebook, Twitter!
Don't want to miss a recipe? Sign up for the FREE Amira's Pantry newsletter delivered to your inbox with lots of tips and surprises! And stay in touch with me on Facebook, Twitter, Pinterest, and Instagram for all the latest updates.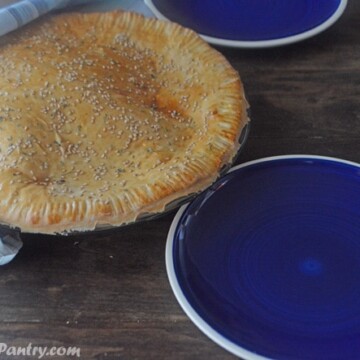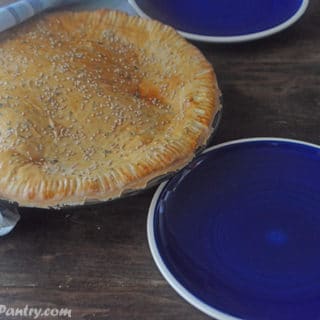 Chicken Shawarma Pie
A delicious tart authentic chicken shawarma in a pie.
Print
Pin
Rate
Ingredients
For the chicken shawarma:
¼

cup

lime juice

1

Tablespoon

white vinegar*

½ 

cup

 olive oil.

1

Tablespoon

minced garlic.

¾ 

teaspoon 

salt or to taste.

1 

teaspoons 

ground black pepper

1 

Tablespoon 

ground cumin

1 

teaspoons 

paprika

1 

teaspoon 

turmeric

¼

teaspoon

ground cloves.

¼

teaspoon

ground cinnamon

3 

pounds

boneless

skinless chicken thighs.

1 

medium red onion

quartered.

Sweet pepper.

2

Tablespoons

oil for cooking.
For the pie:
2 ½

cup

AP flour.

¼

teaspoon

salt.

1

Tablespoon

dry powdered milk.

½

Tablespoon

dry yeast.

1

teaspoon

sugar.

1

teaspoon

white vinegar.

1

cup

warm milk.

2

Tablespoon

unsalted butter

melted.

An egg and some sesame seeds to garnish.
Instructions
Prepare the marinade for chicken.

In a bowl, add the lemon juice, vinegar, ½ cup olive oil, garlic, salt, pepper, cumin, paprika, turmeric, cloves, cinnamon then whisk to combine. Add the chicken and toss well to coat. Cover and pop in refrigerator for at least 2 hour.
Make the dough.
In your mixer bowl, combine flour,salt,dry milk,sugar and yeast, mix well.

Add vinegar, butter and gradually add milk while needing. Keep needing until you have a soft dough that separates from you mixing bowl and not sticky.

Put the dough in a greased bowl, cover and let it rise for an hour or until doubled.

While the dough is doubling, cook chicken:

In a large deep skillet add remaining olive oil add the chicken and cook until done.

After the dough has risen, transfers to a clean lightly floured surface and cut into two unequal parts almost 1:2. Roll each part separately.

The larger part will go in the bottom of a 9 ½ inch pie pan.

Add the chicken, onion and sweet pepper.

Brush the rim of the bottom dough with some water and spread the other part to cover. Seal the edges.

Brush with egg and sprinkle some sesame seeds on top.

Bake in a 400F oven for 20 minutes until the crust is golden brown.

Remove from oven, let it stand and cool a bit, cut and serve.

Enjoy.
Notes
I have to tell you that I've used nearly 3Tablespoons of white vinegar, but this was only for my taste. If you are not used to tart food, start by 1 Tablespoon and work your way up as you get used to it.
Sign up and learn more about Mediterranean flavors