An easy Moroccan bread to accompany everyday Tagine.
Give your dinner table a fancy look with this easy Moroccan bread recipe. A shiny crust, sprinkled with nutty sesame seeds and underneath is a chewy, spongy center. Perfect with any soup, or to soak up sauce.

khubz or khobez is the bread in Arabic language. This traditional Moroccan Bread is sometimes called Khobz Kesra or Khobz Eddar.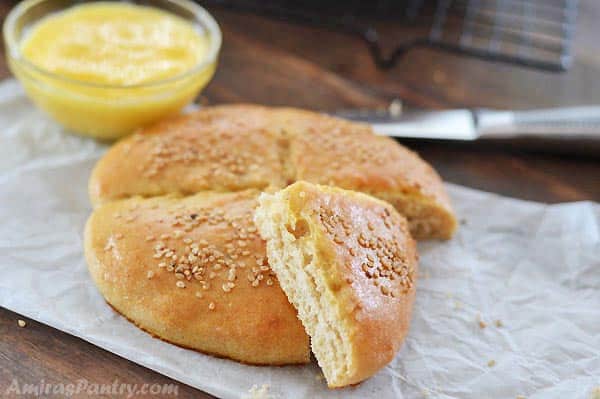 It has been a while since I made khobz for the blog. Khobz Ksra is a classic Moroccan bread that is very versatile as it can be made with corn, barley, farina or wheat flour. In this recipe I am using a combination of whole wheat, farina and AP flour. So let's see how you can make it.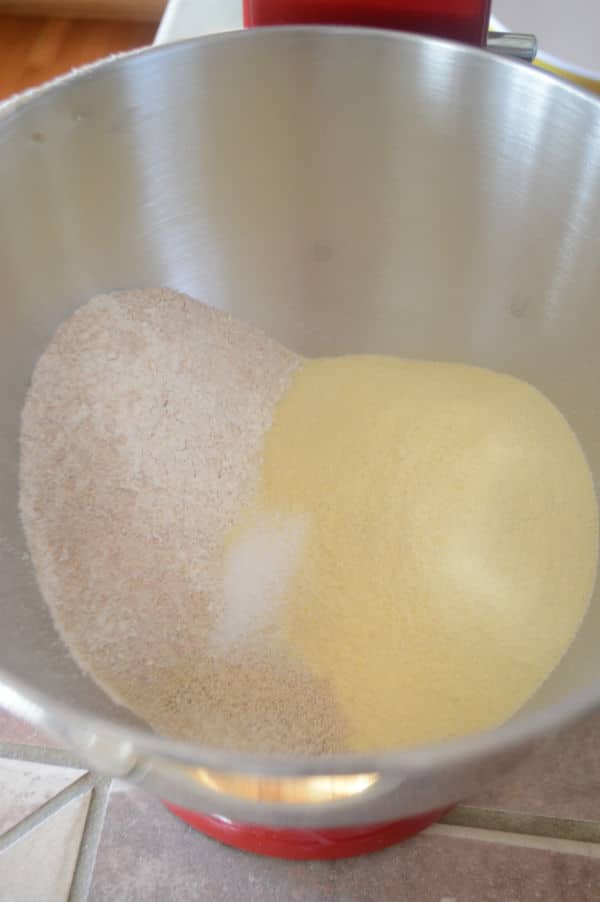 We'll need to combine your flours, yeast, salt and sugar.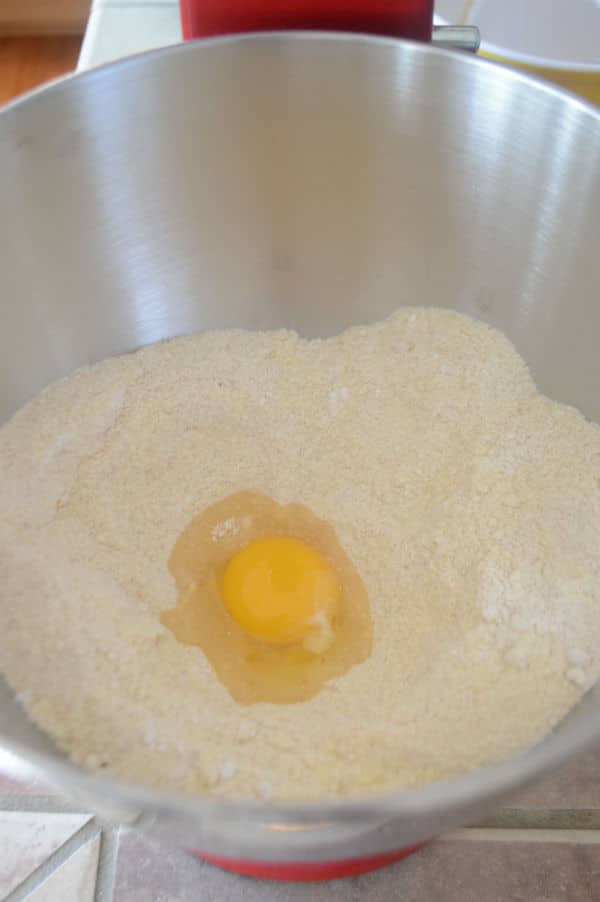 Crack an egg.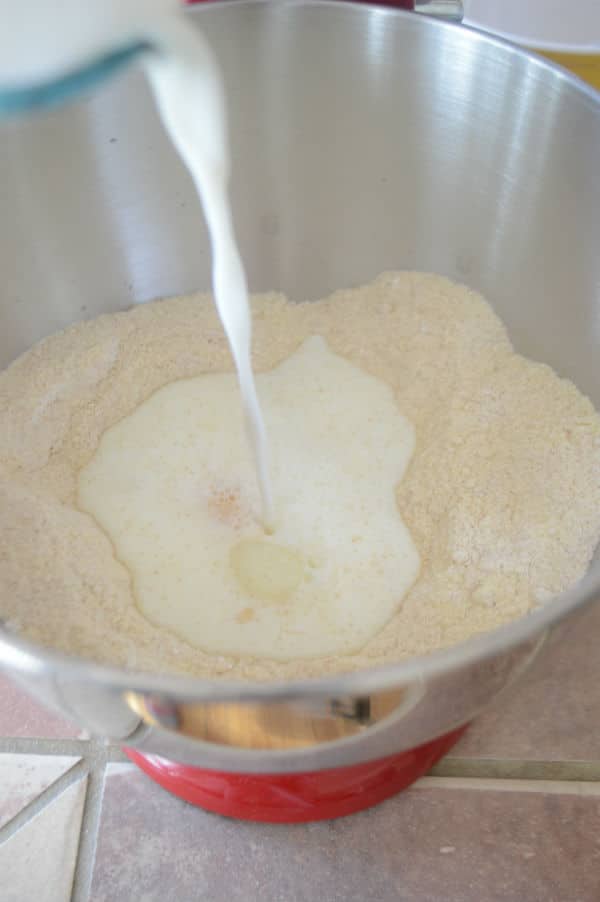 Then follow with the oil and milk.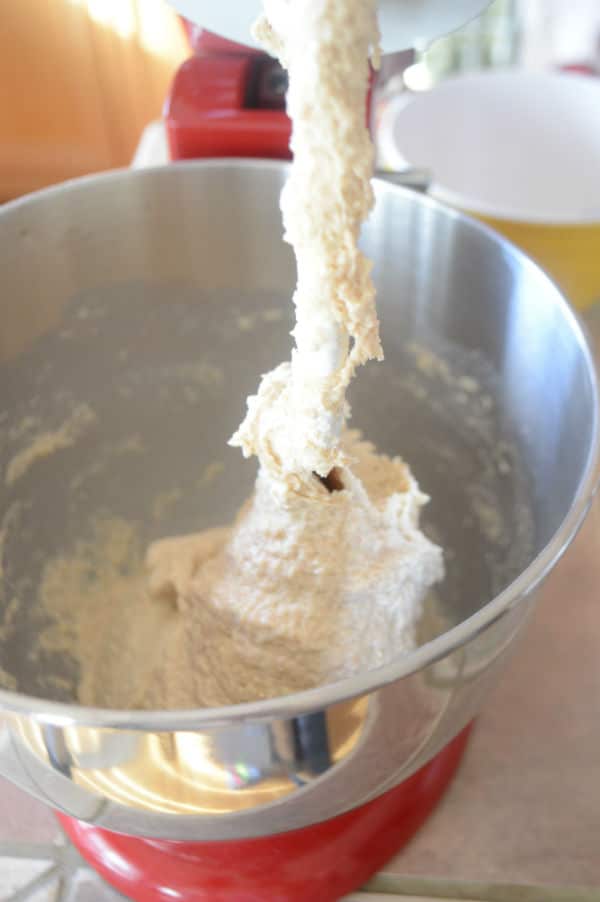 Gradually add water until you get a fairly sticky dough, as the picture shown above.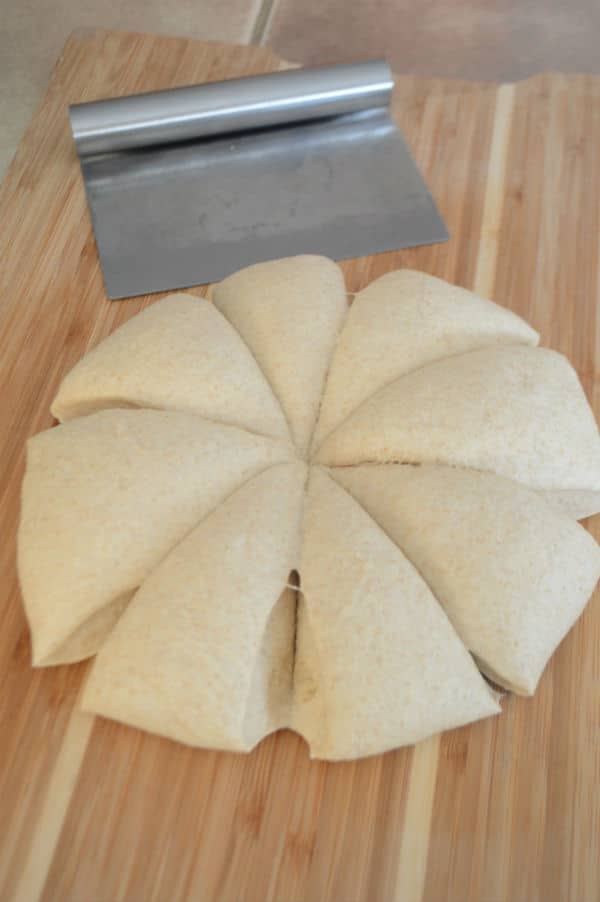 Let the dough rise and double in size then cut into 8 equal parts.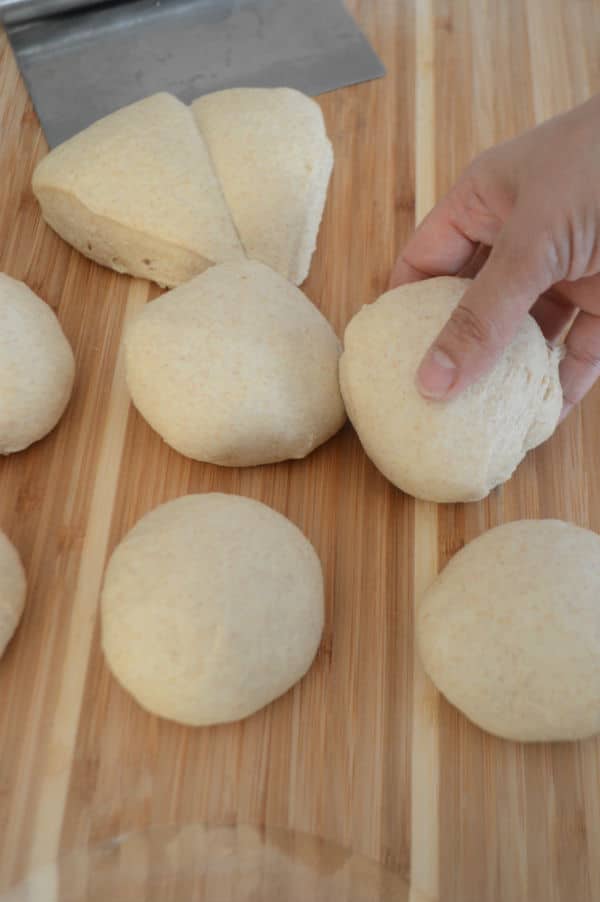 Roll each part into a ball then flatten with your hand to form a circle.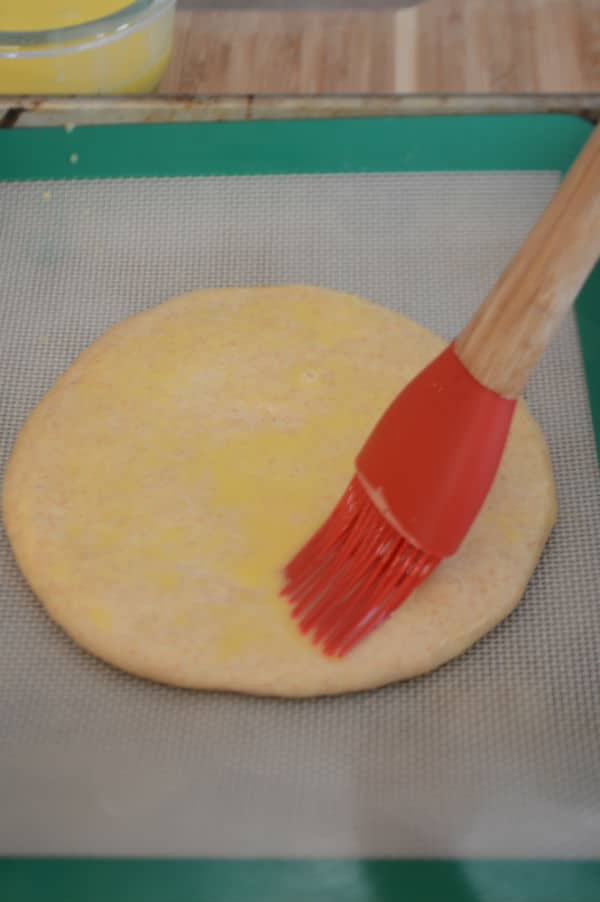 Brush each circle with egg wash.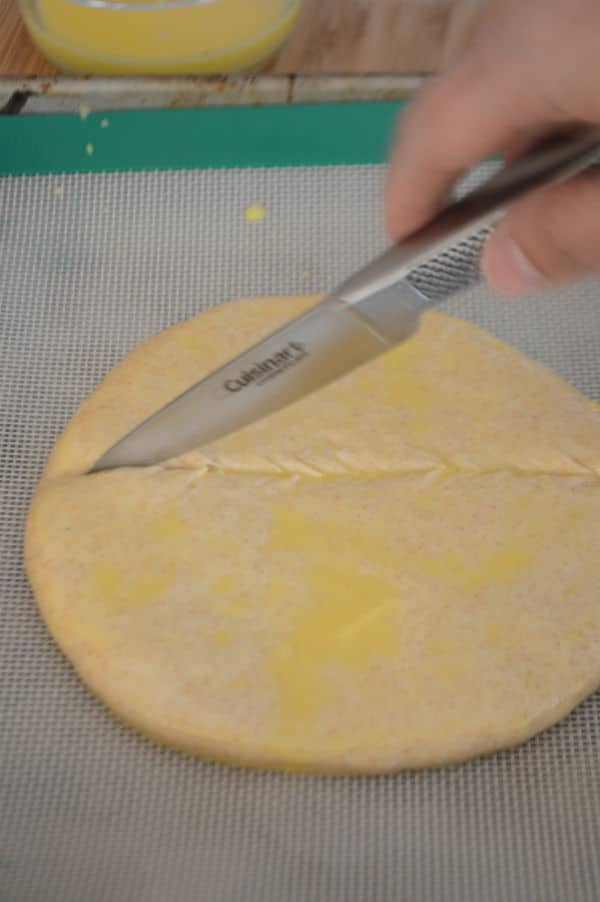 Using a lame or a sharp knife start scoring the bread top then sprinkle with sesame seeds.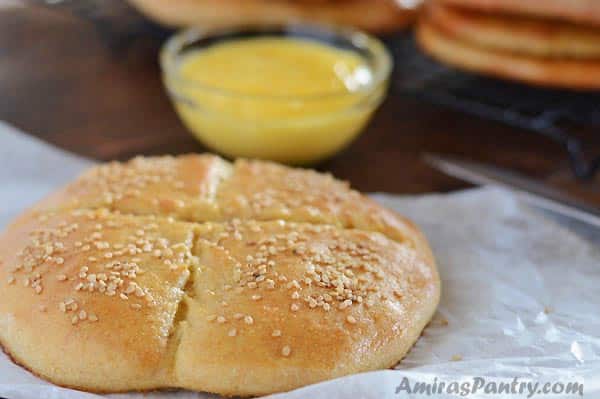 Bake and enjoy.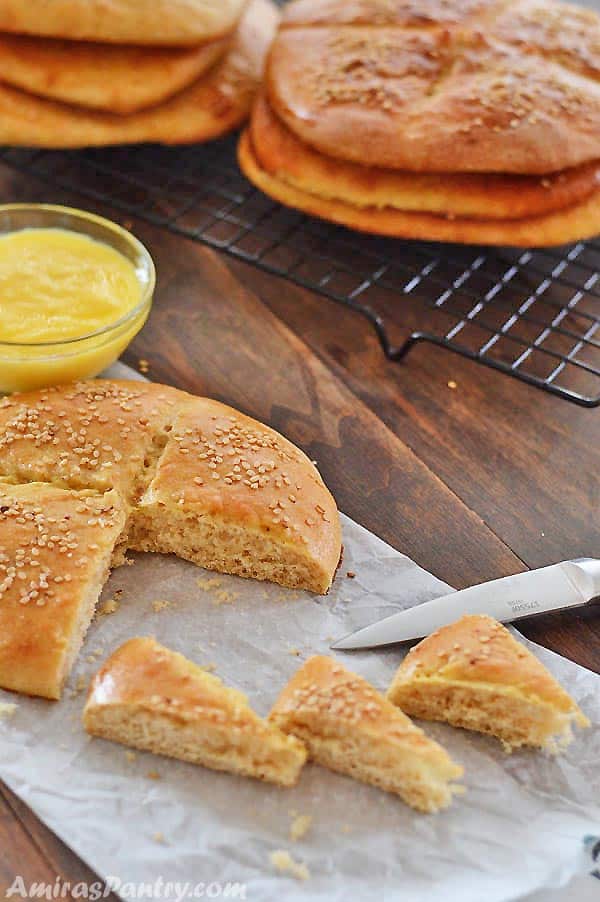 This Khobz is a most staple in Moroccan cuisine. It is simple, easy to make and very versatile. Sometimes people like adding different seeds or spices to the dough like anise, fennel cumin or black seeds. Sometimes people roll the bread over farina, oats, barley or just white flour. I've chosen to bake it the simplest way and you go from there. Play with the dough and bit it is very forgiving and it is a lot of fun specially with kids.
I hope you'll like kneading,baking and eating this everyday Moroccan bread... See you next time 🙋.
Related Recipes
Unleavened bread is easy to make and does not require any special ingredients or equipment. All you need is flour, water, olive oil and salt.
---
Products I like and used for this recipe: ( nope no one paid me to write this, just stuff I like and recommend)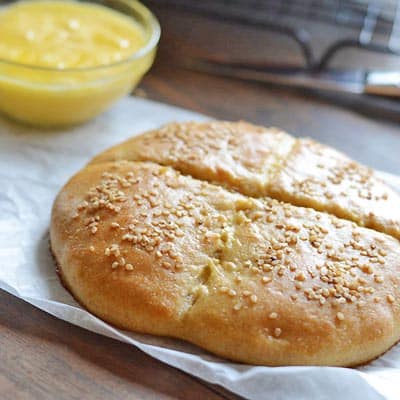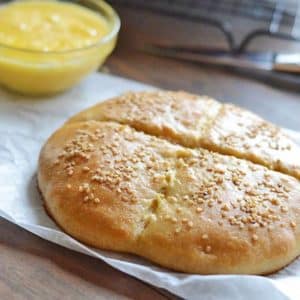 Traditional Moroccan bread (Khobz)
An easy Moroccan bread to accompany everyday Tagine.
Print
Pin
Rate
Ingredients
1

cup

AP flour.

1

cup

whole wheat flour*.

2

cups

semolina.

1

Tablespoon

dry yeast.

1

Tablespoon

sugar.

1

teaspoon

salt.

1

Tablespoon

olive oil.

1

egg.

1

cup

warm milk.

1

cup

warm water.
For brushing
1

egg.

1

teaspoon

milk.

2

drops of white vinegar.
Instructions
In your mixer bowl add first 6 ingredients and mix them well together.

Add the oil and mix.

Then add the egg, milk then mix well.

Gradually add water until you get a sticky dough like the one shown above.**

Transfers the dough into an oiled bowl, cover and let it rise from 1 to 1 ½ hours until doubled.

Cut the dough into 8 equal parts, then roll each part into a 7mm thick circle.***

Cover and let it rise for another 30 minutes.

Preheat oven to 350F.

Brush each circle with the egg mixture, sprinkle some sesame seeds on top and with a sharp knife cut a cross over the top.

Bake for 15 minutes or until the bottom browns nicely then turn on the broiler for a minutes for the top to brown.

Serve hot with butter or with any Moroccan tagine.
Notes
* You can use corn,barley,oat,farina or more AP flour instead as well.
** My dough took ¾ cup of water and I felt it was enough.
*** Roll the dough to the thickness of your liking I like mine thick.
Sign up and learn more about Mediterranean flavors