When you think of Moroccan, Algerian or Tunisian food , the term tajine always pops up. Tagine is simply a heavy clay deep oven dish that we call "Tagen" in Egypt.
So let's make a simple version without the need of the real tajine 🙂 I know most of you do not have it.
Ingredients: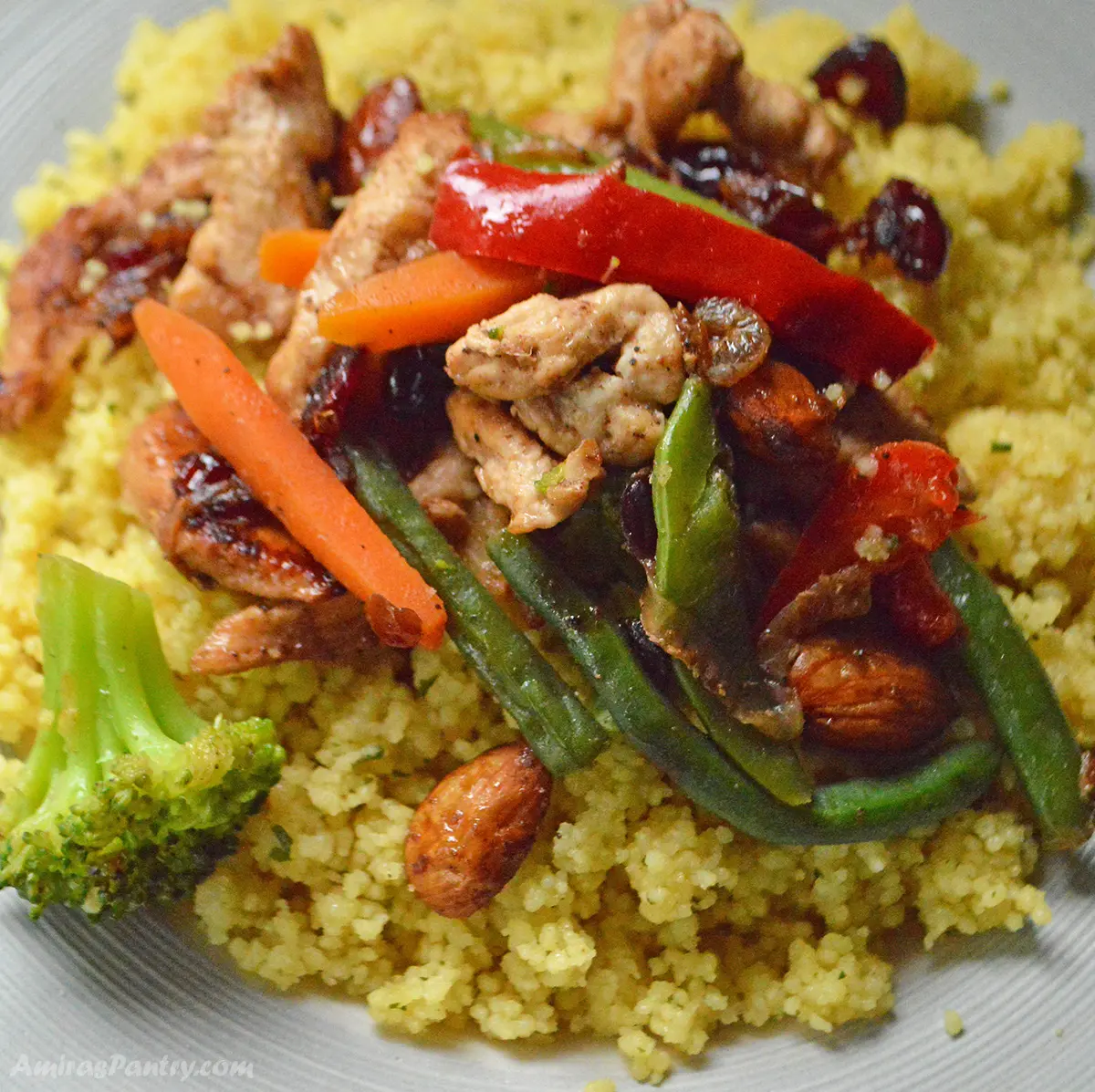 2 tbs of olive oil.

3 boneless chicken breasts cut in think stripes - use whatever handy bone in or boneless, breasts or thighs whatever works best for you and your family.

1 medium onion, diced.

2 garlic cloves, minced.

1 teaspoon cinnamon.

1/2 teaspoon ground cardamom.

1/4 teaspoon ground cloves.

1/4 teaspoon ground black pepper.

salt to taste.

1/2 cup to 1 cup - according to your liking- dried cranberry/raisins.

1/4 cup toasted pine nuts. I've used a mixture of pine nuts and almonds.

a bag of stir fry vegetables.

1 1/2 cups of couscous.
To start:
In a heavy skillet, heat the oil then saute half the onions and garlic, add the chicken and cook until golden brown.
Take the chicken out, then add the remaining half of the onions and garlic, saute, add the salt,pepper,cinnamon,cardamom, cranberry and cloves, mix well.
Add your vegetables , reduce heat then return the chicken again. Cover and simmer until it is done.
Prepare your couscous according to package directions. Fluff with fork and mound on a platter.
Top with the vegetable-chicken mix and garnish with nuts.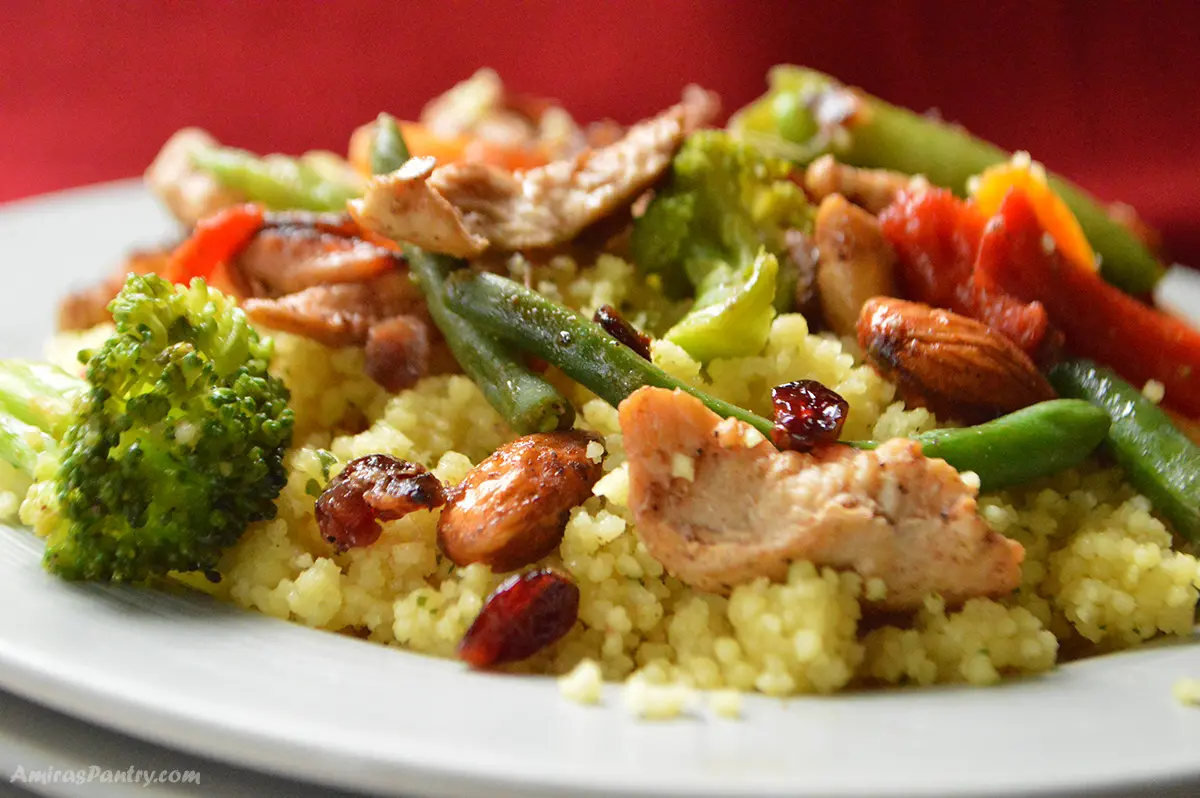 Very healthy, very easy, very elegant and above all very tasty 🙂 . Enjoy.