Sobia is a starchy, milky sweet coconut drink, that is really a thirst quenching drink.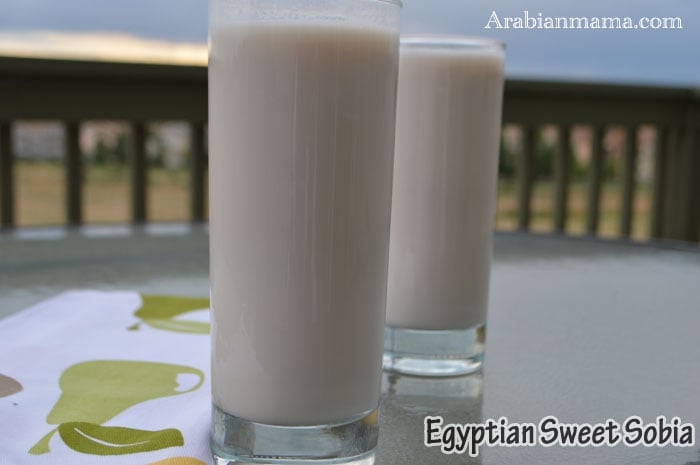 Hello again from the beautiful, weather crazy Colorado. We are back and kids went to school so our life is going back to normal, thanks God.
Today's drink is one of the top popular beverages in Egypt during the holy month of Ramadan. It is commonly sold by street vendors packed in plastic bottles.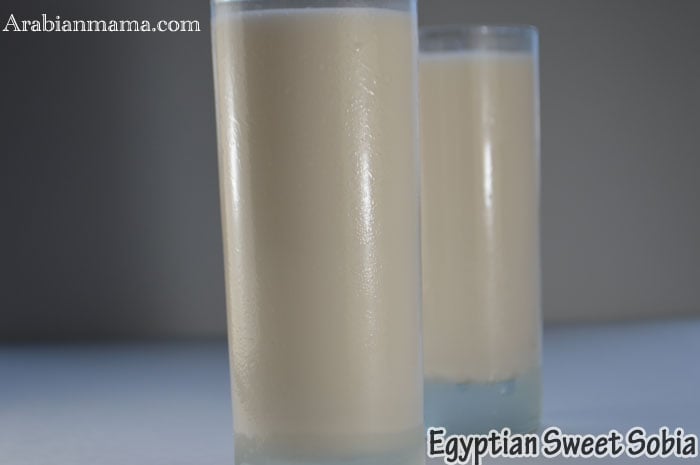 This drink is a real thirst quencher, a refreshingly cold sweet drink after a long hot day of fasting in Ramadan. Everyone loves this drink specially kids.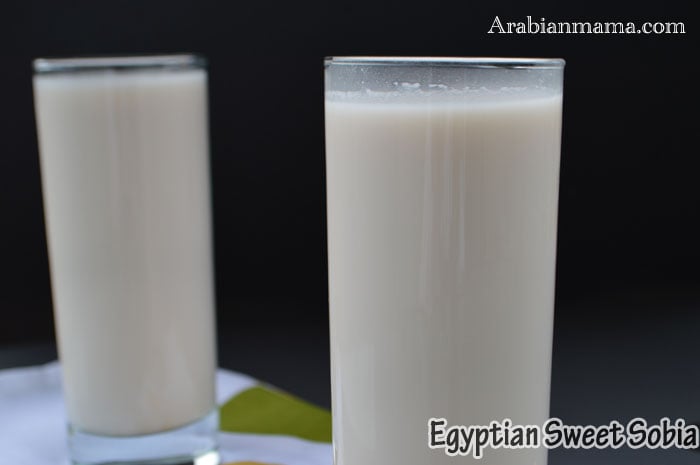 The drink is prepared by soaking powdered rice over night, then mixing it with coconut milk and sugar plus some other ingredients, chill and serve cold.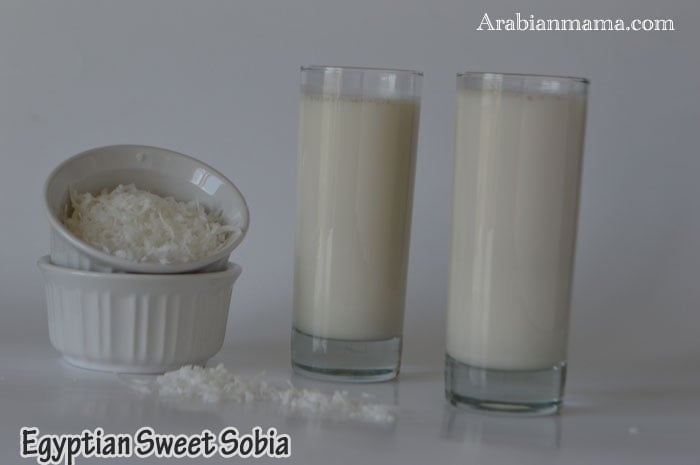 During making my homework for this post I found that it is very close to the Mexican Horchata. Horchata is a cinnamon and vanilla flavored rice drink but Sobia is coconut flavored rice drink. Also there is another drink called Sobia very popular in Saudi Arabia but totally different you can check it out here at Noor's blog.
I hope you'll try this drink for a change in this hot days of summer. Have a great weekend.
Here is a short video on how to prepare Sobia on my youtube channel.
Egyptian Sweet Sobia drink
2014-08-15 07:04:55
Ingredients
2 Tbs dry, uncooked rice.
1 C water.
1/4 C sugar- more or less depending on your liking.
1/4 C powdered milk.
2 C coconut milk.
1/2 tsp vanilla powder.
Instructions
Start by grinding the rice to fine powder.
In a bowl combine water and rice powder, let it set for at least 6 hours in the fridge.
In you blender, add the rice water and the rest of the ingredients together.
Blend very well - might take you 3-4minutes until well combined.
Strain with cheese cloth, coffee filter or tea strainer.
Chill and serve.
Amira's Pantry https://amiraspantry.com/