Grilled chicken is one of the year round favorite in our home. This sumac marinated chicken recipe is one of my specialty :). All my family members love it and I came to realize that Cornish chicken is the best for this recipe. Kids and adults love these little chickens and it is more delicious than big ones.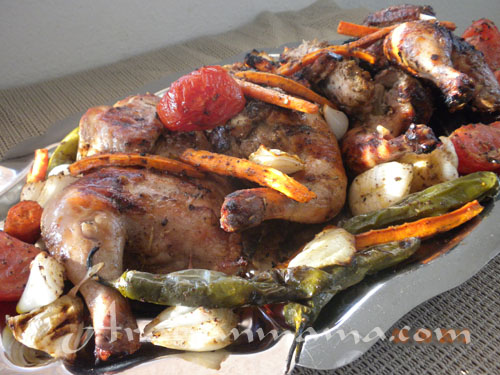 Sumac is a very well known spice in the Middle East specially in Levant area - Palestine and the nearby countries.
It has a desirable tart taste that adds flavor to almost any dish. Today, I substituted the freshly squeezed lemon juice with sumac marinating chicken and vegetables.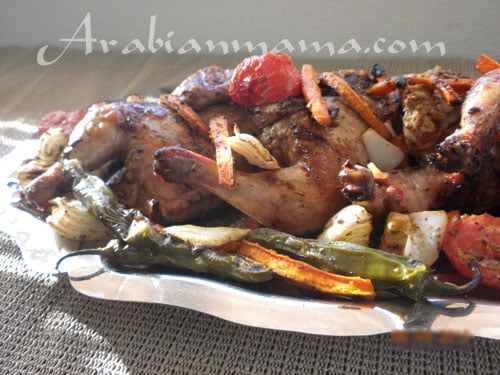 So, let's start
You will need :
3 whole cornish chickens - almost 4 pounds- you can substitute with whole chicken,chicken breasts, thighs whatever you have in your fridge.
1 large yellow onion minced.
1 Tbs of minced garlic cloves.
1 c of plain yogurt.
1 Tbs of dried rosemary.
1 Tbs smoked paprika.
1 Tbs of minced sumac.
¼ c of olive oil.
1 Tbs vinegar.
Salt and pepper to taste
Combine all the ingredients in a large bowl without the chicken, mix well, then rub the chicken pieces inside out and under the skin without totally taking it off. Let it set for 2 hours at least in your refrigerator.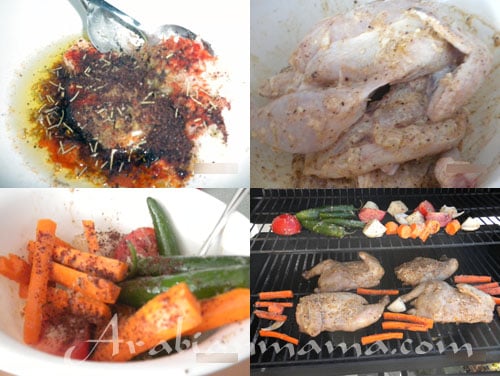 I've also added sumac to some olive oil along with salt and pepper and mixed with some freshly cut vegetables. Grill the chicken and vegetables until done.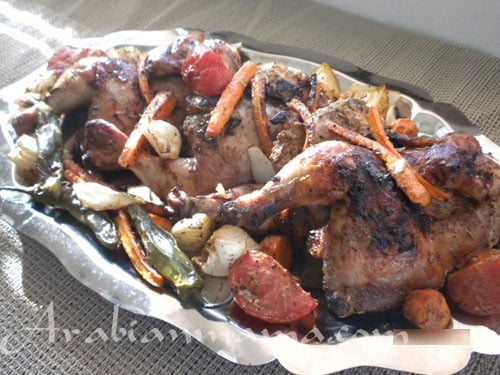 I like grilling cornish chicken as it is usually tender and cooks thoroughly more than big ones.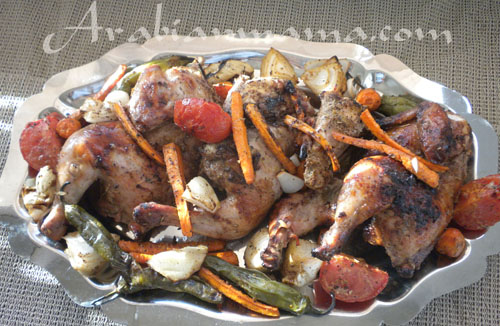 Try this recipe for your next grilling dinner.
Original post was published March 2nd, 2013