Whether you want a summertime family meal or a liberal party with fancy desserts, then
the Orange Mint Mousse puts elegance without the hard steps. With the lemon zest and
hint of mint to go with bittersweet chocolate, it's perfectly creamy with all the flavors your
family and friends will enjoy.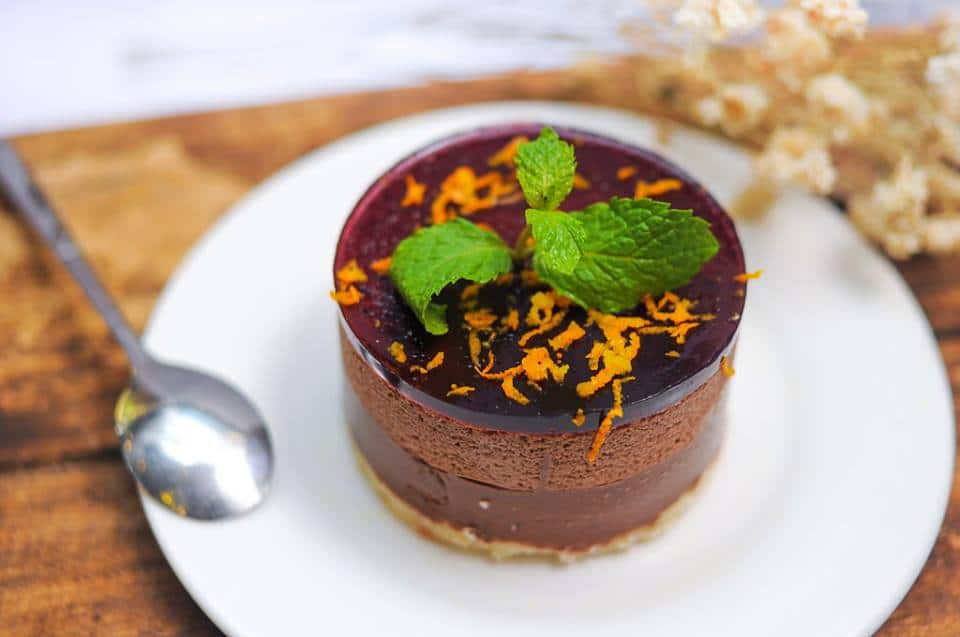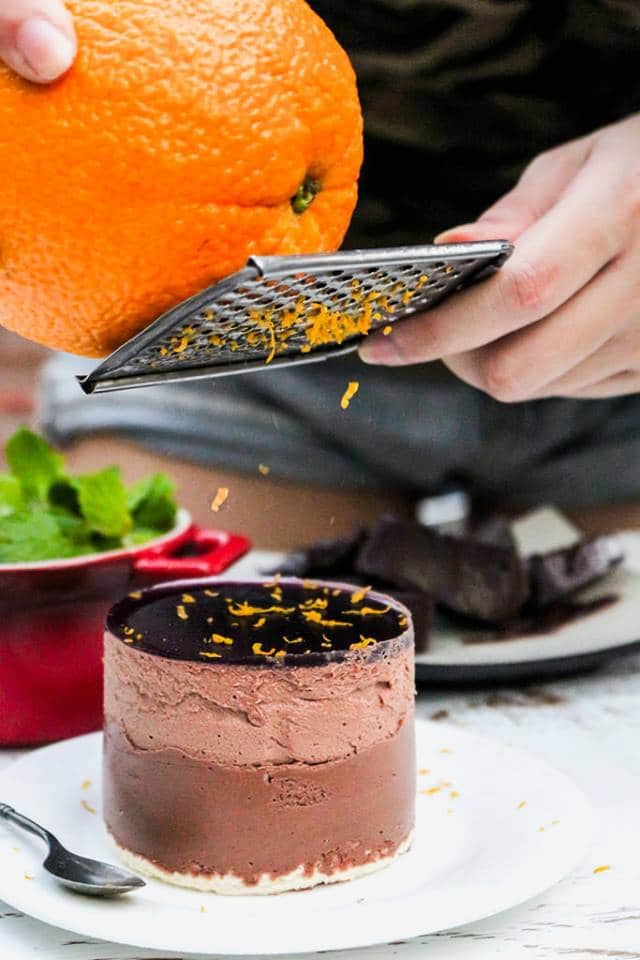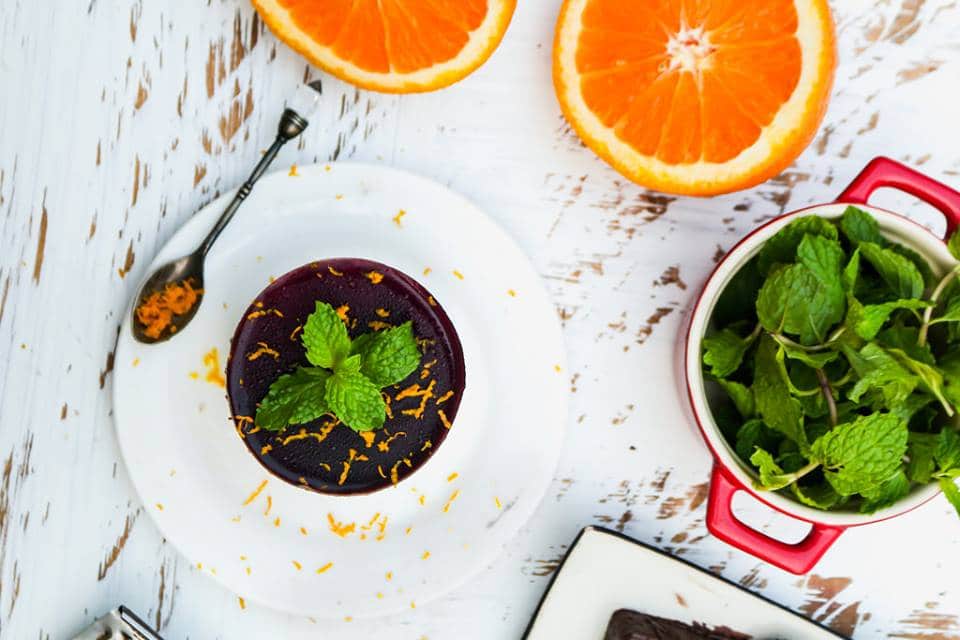 I'm sure a lot of you are huge fans of making pastries and seeing it come to life into a
deliciously baked product your family and friends will love! But while it may be fun and
awesome to start baking, the problem is knowing how to do it well.

That's why I make sure to always check up on the latest cooking tools and equipment while reading easy recipes Ican follow. Coming from a baking lover like me, I always invent recipes that have a mixture
of flavors and the perfect texture that my family (especially my kids!) will adore. One of
these recipes would be the Orange Mint Mousse, which goes perfectly in fancy dinners
and potlucks.

So if you want to know more about how to make this beautiful dessert, read on!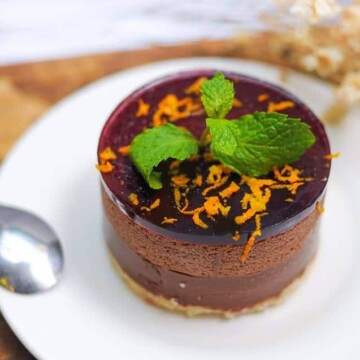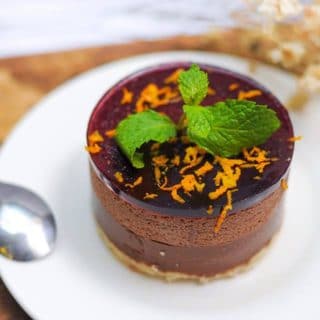 Orange Mint Mousse Recipe
Whether you want a summertime family meal or a liberal party with fancy desserts, then
the Orange Mint Mousse puts elegance without the hard steps. With the lemon zest and
hint of mint to go with bittersweet chocolate, it's perfectly creamy with all the flavors your
family and friends will enjoy.
Print
Pin
Rate
Servings:
8
individual Orange Mint Mousse cakes.
Ingredients
Cake Base
Cooking spray

⅔ cup of all-purpose flour

⅓ cup of unsweetened cocoa powder

⅔ cup of sugar

you can learn how to make your own sugar here (https://sumochef.com/how-to-make-caster-sugar/)

¾ teaspoon of baking soda

Half a teaspoon of baking powder

Quarter teaspoon of salt

One large egg at room temperature

Quarter cup of whole milk

Three tablespoons of vegetable oil

Half a teaspoon of mint extract
Mousse
1 ⅔ cups of heavy cream

Four large egg yolks at room temperature

Quarter cup of sugar

Two tablespoons of light corn syrup

Seven ounces of melted orange-flavored chocolate

Two teaspoons of mint extract

Salt
Chocolate Shell
12 ounce of chopped bittersweet chocolate

¾ cup of heavy cream

Five tablespoons of light corn syrup

Two tablespoons of unsalted butter

at room temperature
Toppings
Sprigs of fresh mint leaves

Grated orange zest
Instructions
Preheat the oven to 350 degrees Fahrenheit. Place eight 6-ounce ramekins on a

rimmed baking sheet, coating it with cooking spray.

In a separate bowl, sift the flour, sugar, cocoa powder, baking soda, salt, and baking

powder in the bowl of your electric mixer. Add the egg, oil, milk, mint extract, and a quarter

cup of water. Use the paddle attachment and mix it on medium-low speed for three

minutes or until the mixture is smooth and combined.

Divide the batter equally among the ramekins. Bake it for about 20 minutes or until the

centers come out clean when using a cake tester. Transfer the ramekins to the wire rack

and let it cool.

Run a knife around the sides of the cakes and unmold it. Then trim each cake until they

are one-inch high and put it on a baking sheet with parchment paper. After that, cut eight

strips of parchment paper (about 11x3 inches) and wrap it around the base of the cakes.

Keep the bottom flush with the baking sheet and secure the wrapped parchment paper

(like a collar) with tape.

Prepare the mousse by mixing the heavy cream in a bowl. Use the whisk attachment

and beat it on medium-high speed until you see soft peaks begin to form, which takes

almost four minutes. Transfer it to another bowl and refrigerate it for one hour.

Put the egg yolks in a clean bowl and use a clean whisk attachment to beat on high

speed until the eggs are pale and frothy, which takes about four to five minutes. Boil the

sugar, corn syrup, and two tablespoons of water until it's boiling over high heat and clear

with large bubbles, which takes one minute.

Reduce the mixer speed to medium-low and add the hot syrup to the egg mixture. Raise

the speed to medium-high and mix everything until it has thickened, which takes five

minutes. Stir the chocolate, mint extract, and salt with a rubber spatula.

Add about one-third of the chocolate mixture to the whipped cream and whisk

everything to combine. Insert the remaining chocolate mixture and whisk until everything is

combined. Press the mixture through a large-mesh sieve and into another large bowl,

throwing away any solids. Transfer the mixture to a large pastry bag with a large tip.

Pipe one-inch layers of mousse into each parchment collar and refrigerate until the

mousse sets, which is about four hours or overnight.

10. Make the shell by stirring the chocolate, heavy cream, and corn setup in a heatproof

bowl over a saucepan of simmering water. Add a spoonful of the chocolate shell to the

now set mousse. Refrigerate it for about one hour until the shell has set, then insert the

grated orange zest and top it with a sprig of mint leaves. Serve and enjoy!
Sign up and learn more about Mediterranean flavors
I hope that this article on how to do Orange Mint Mousse helped you find an excellent idea
for your next dessert. So what are you waiting for? Try this awesome recipe out today and
see if your family will adore it as much as mine did!