Treat yourself like royalty with these baked stuffed apples. These Middle Eastern classic flavored healthy baked apples combine the smooth taste of honey with walnut and of course, the pure joy of pistachio. You don't have to be a royalty to enjoy the luxury of Baklava Flavored apples; here is the recipe waiting for you.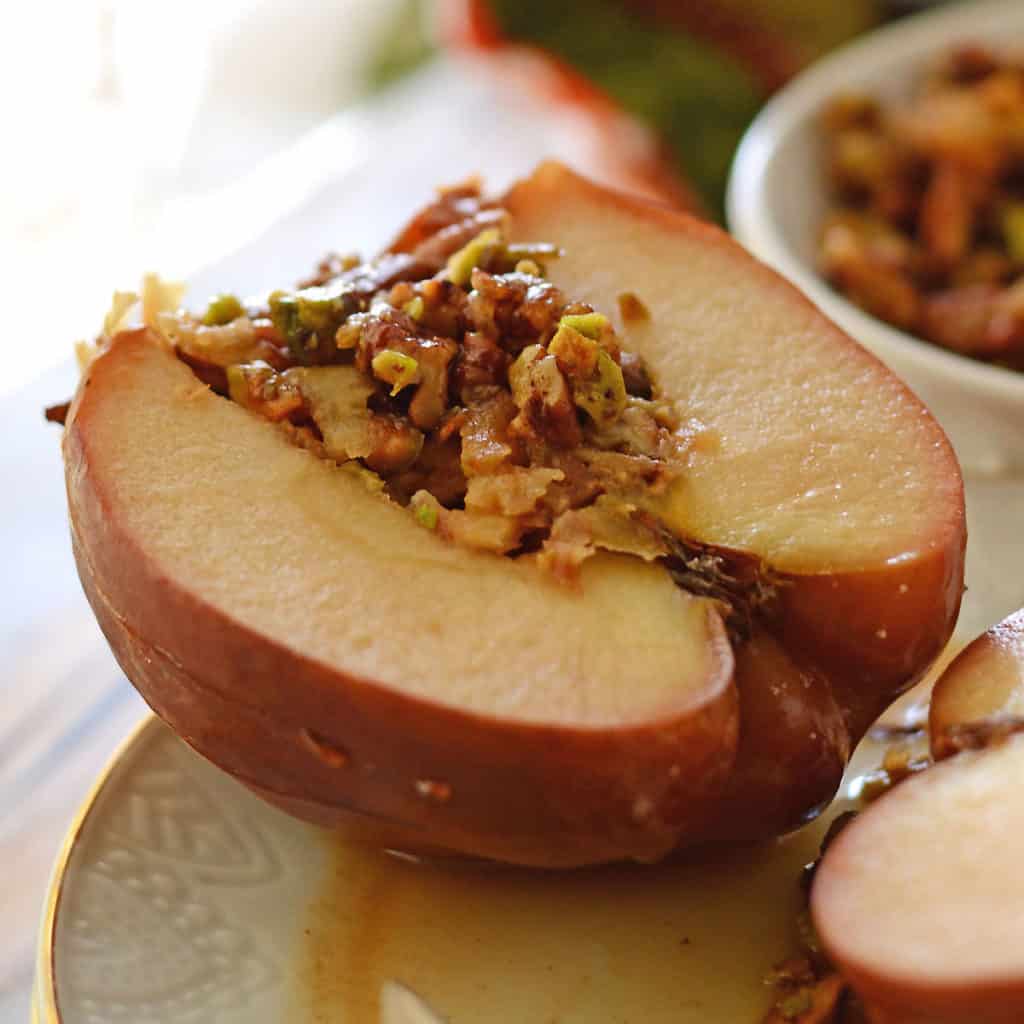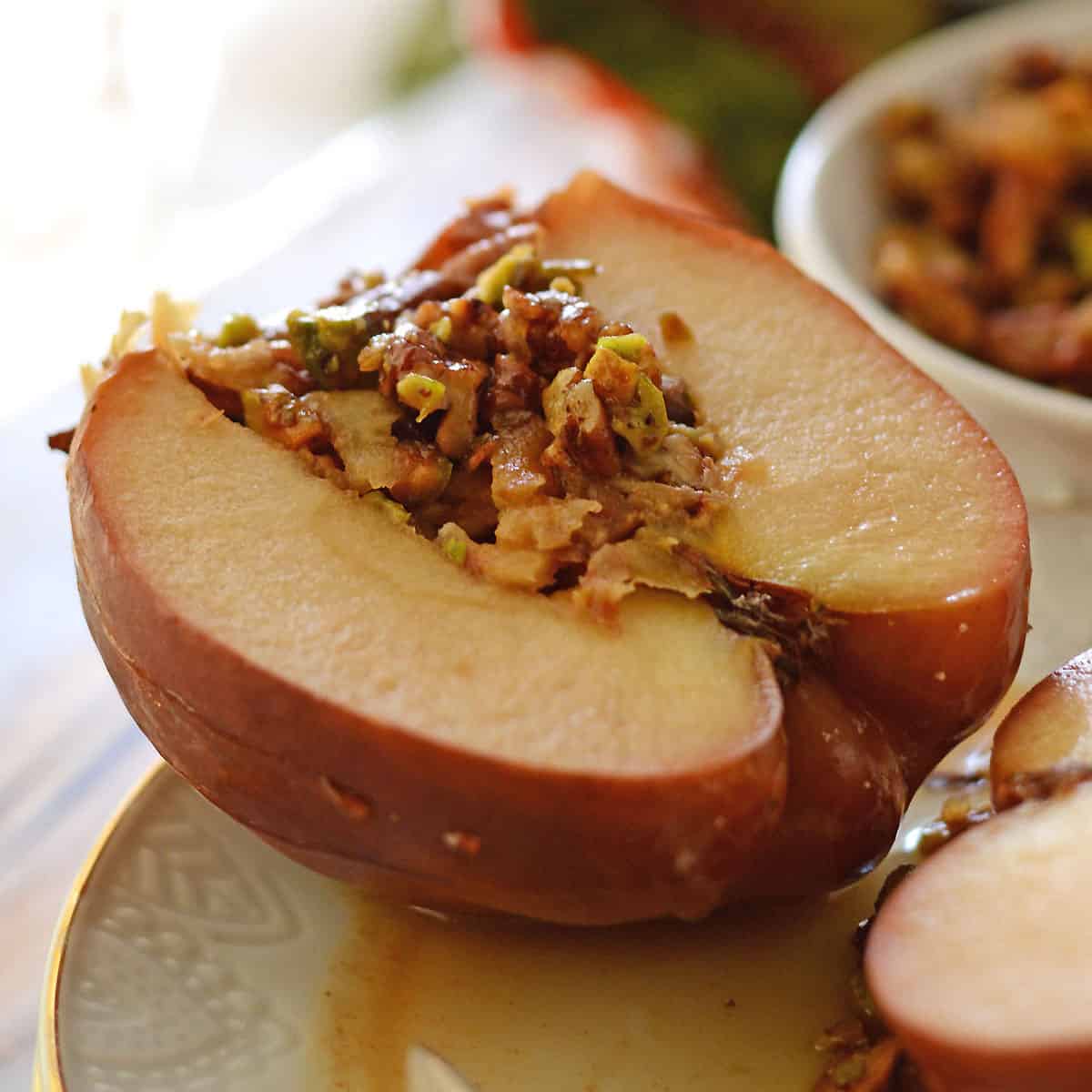 These easy baked baklava apples are the perfect combination of spices, nuts,  honey, and of course apples. Be sure to make more of the filling and serve it to the side, probably with an extra scoop of vanilla ice cream... This was divine.
We've had a great long weekend, tiring but great. Eidul Adha was on Friday and Labor day was on Monday so it was a perfect coincidence. My little family went on vacation with friends to Glenwood Springs and it was fascinating. If you ever visit Colorado, you should go there and enjoy the hot springs pool so relaxing.
On the last day, we all decided to go rafting. Although I was very skeptical and worried that something might happen to the kids, I could not say no to them, they wanted to go so badly.. I felt it was expensive, dangerous and I am not that kind of adventurer, I only make adventures in my little kitchen :).
But it was worth it, kids were scared at the beginning with the cold water splashing on their faces but soon they start screaming and giggling. For me, I did not do anything right :), the instructor says paddle forward so I paddle back when she said back I did the opposite and she went crazy. It was a lovely experience but I was so so tensed that currently I feel every bone and muscle in my poor body aches.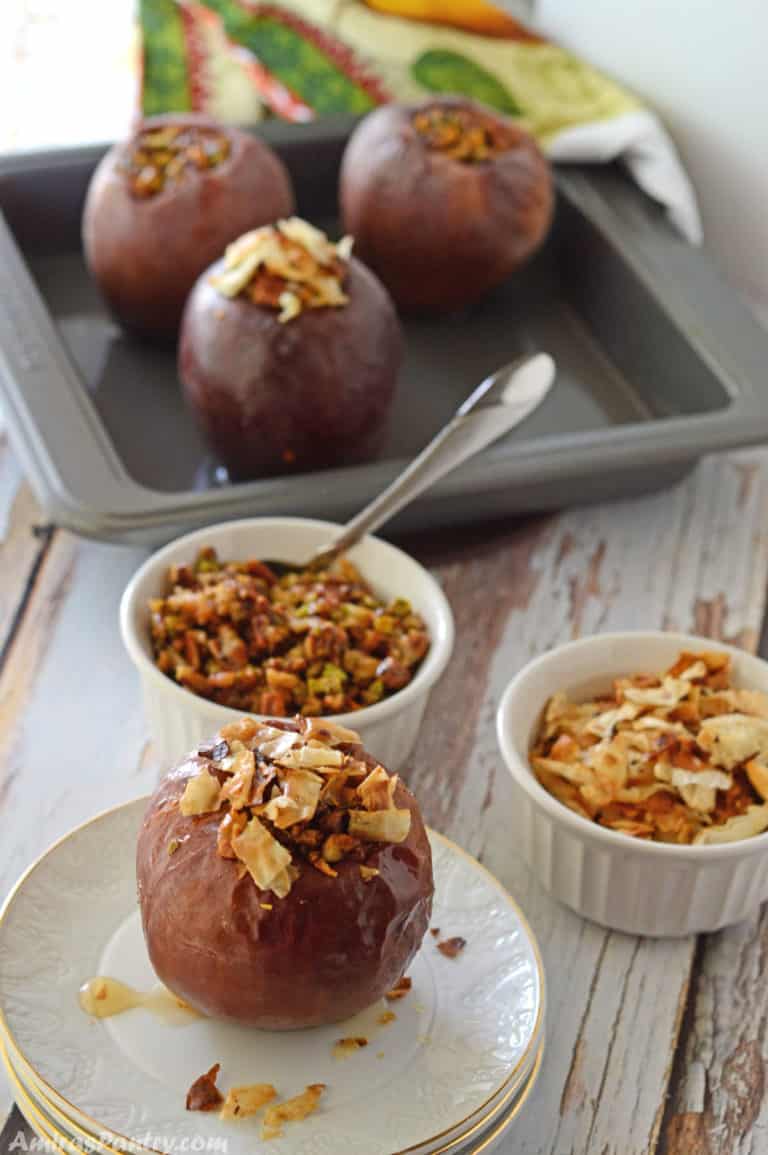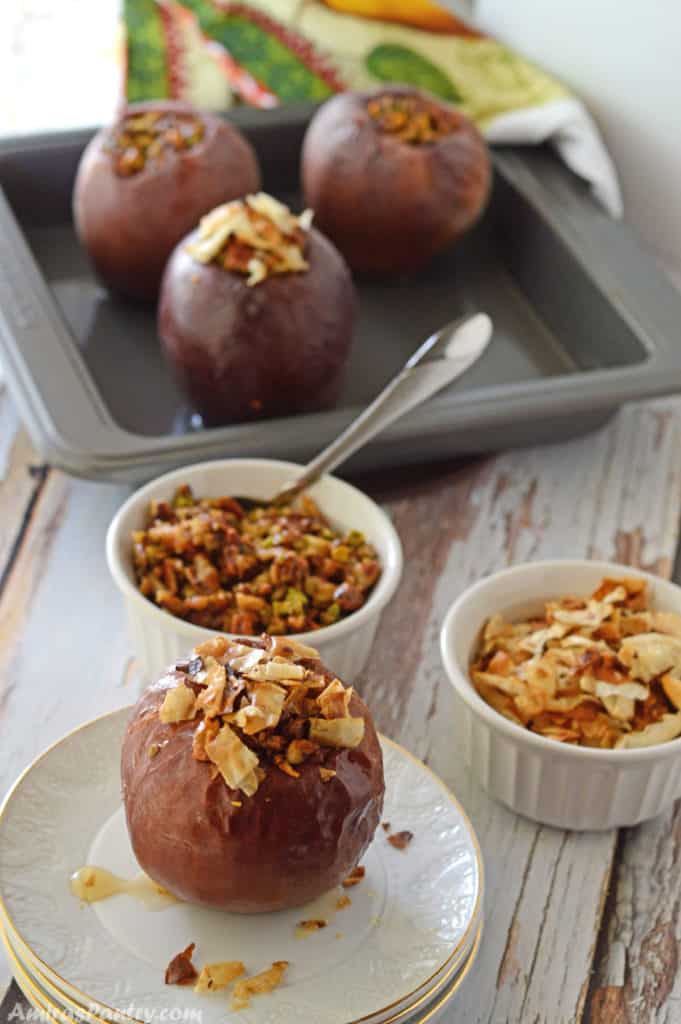 After so many outdoor activities, I thought it is suitable to behave a bit and introduce to a somehow healthier recipes. These baklava baked apples are heavenly aromatic and tastes very very delicious. Back in the old days Baklava was a food that only rich people can afford. Today it is sold in many stores nationwide and better yet, make your own baklava, it is so simple and delicious. Let's see how to make this baklava inspired apples.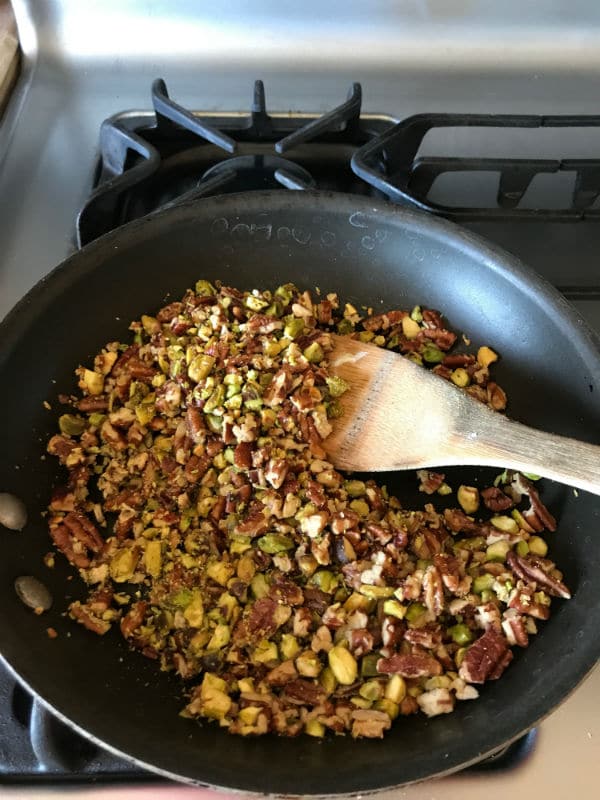 At first, we'll need to roast the nuts in just a tablespoon of butter, then add the honey and all the flavors while the pan is still hot. When the honey gets hot it gives a very desirable aroma.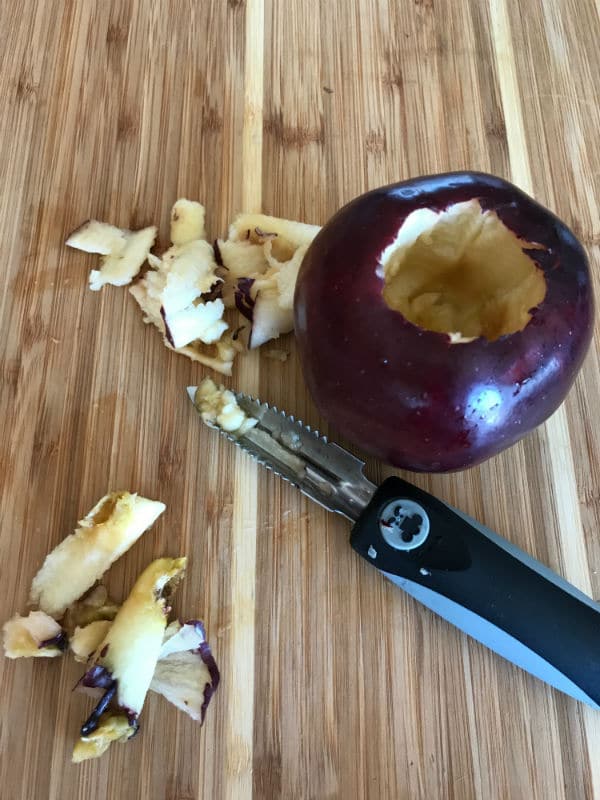 Core the apples, throw the seeds of course but for any cored flesh, do not throw them away.
Add them back to the pan of the nuts as we will stuff it back into the apples.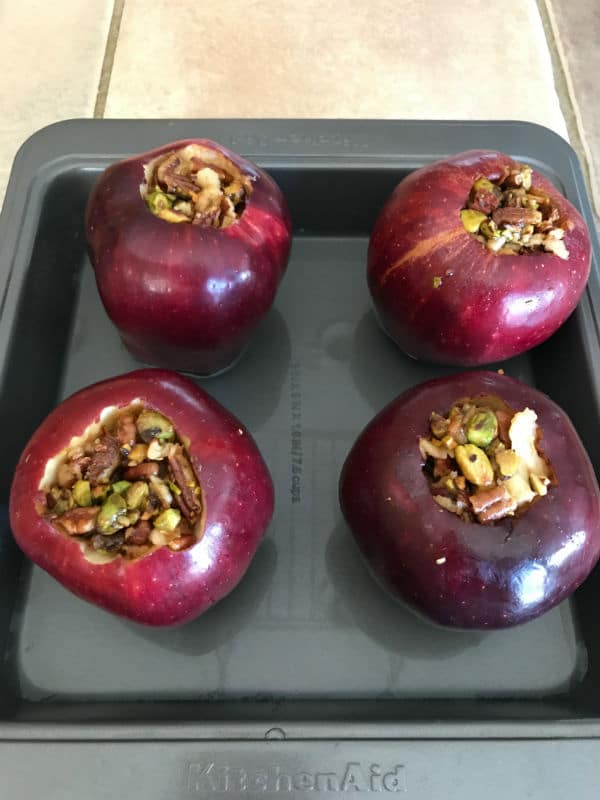 Stuff the apples, place in a baking dish and pour about 1 cup of water to the bottom of the pan. Bake in a 375F for about 40 minutes.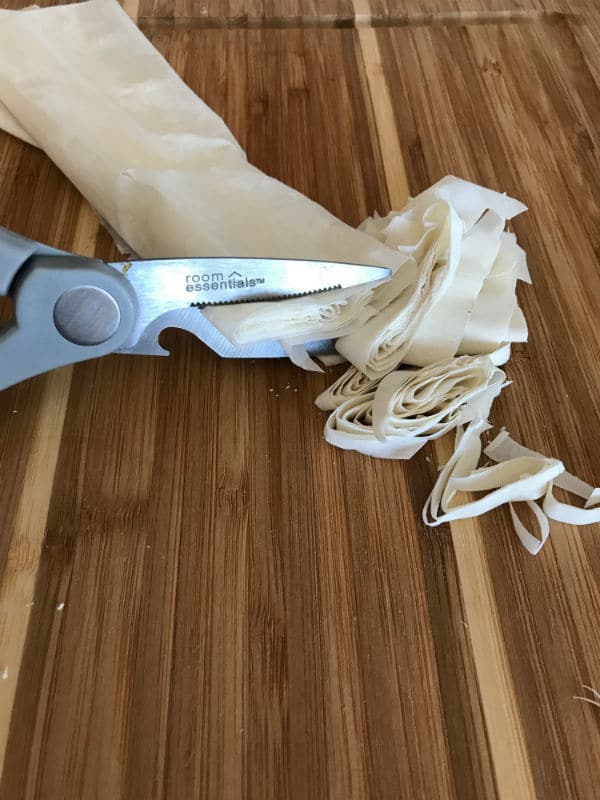 While the apples are baking, take the phyllo dough and cut it into strips or small squares.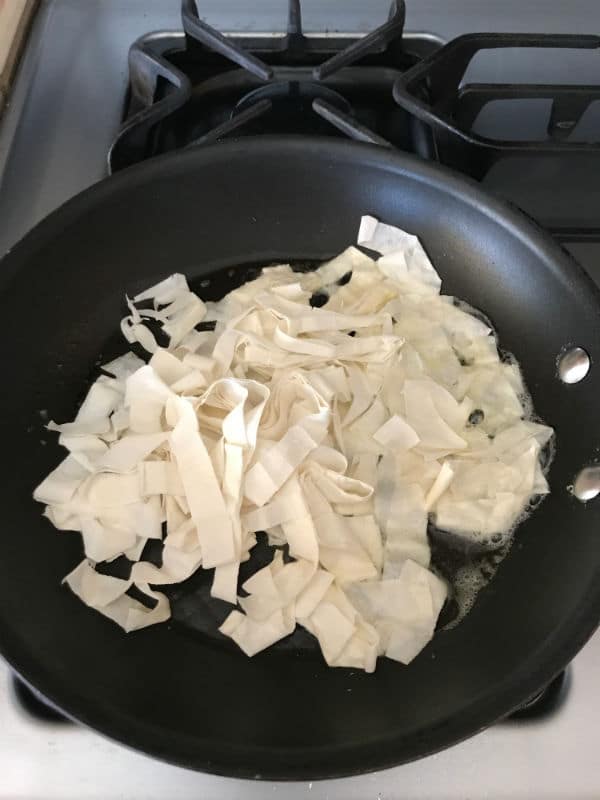 In another pan, melt another tablespoon of butter and add the shredded phyllo to it, keep stirring until it turns golden brown.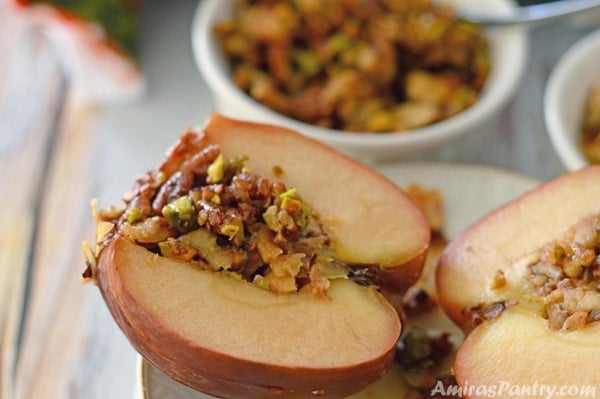 Serve hot baked apples immediately with more stuffing and more shredded phyllo on the side. For extra calories, you might want to add a scoop of vanilla ice cream.. sooooo good
I hope you'll like this recipe and please if you make this recipe, snap a pic and hashtag it #amiraspantry — I love to see your creations on Instagram, Facebook, Twitter!
Don't want to miss a recipe? Sign up for the FREE Amira's Pantry newsletter delivered to your inbox with lots of tips and surprises! And stay in touch with me on Facebook, Twitter, Pinterest, and Instagram for all the latest updates.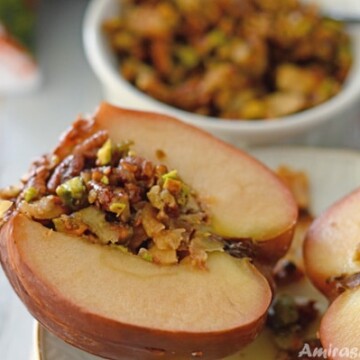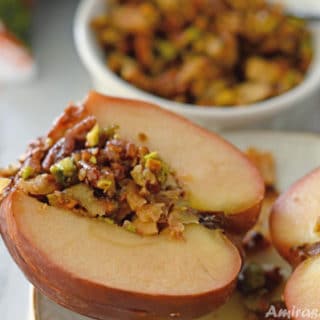 Ingredients
4

apples

I've used red delicious.

1

cup

chopped walnuts or pecan.

½

cup

chopped pistachios.

3

Tablespoons

honey.

3-4

sheets of phyllo dough.

3

Tablespoon

unsalted butter.
Add ons:
1

Tablespoon

orange blossom water or

1

teaspoon

ground cardamom.

1

teaspoons

ground cinnamon.
Instructions
Preheat the oven to 375F.

In a pan over medium heat melt 1 tablespoon of butter then add both walnuts and pistachios, stir for 3 minutes until lightly roasted.

Remove from heat then add honey and whatever add-ons you want.

Core the apples leaving enough at the base for the filling.*

Fill each apple with the nut mixture and pressing firmly.**

Add the apples to a wide enough pan to hold them all and pour about a cup of water to the bottom of the pan.

Bake for 30-40 minutes or until the apples are soft but not mushy.

Meanwhile, shred the phyllo dough then add the remaining butter to a pan over medium heat. Add the shredded phyllo and stir until the pieces turn golden brown.

Sprinkle shredded phyllo on top of the apples and drizzle with some honey.

Serve immediately with the remaining phyllo and filling on the side.

Enjoy!!
Notes
* I cored mine a little wider to get more space for the filling. You can either eat the apple pieces that you will get off or do as I did and add them to the filling. ** I've made extra filling, almost used half of the amount, so I can serve them to the side and they were great specially with a scoop of vanilla ice cream.
Sign up and learn more about Mediterranean flavors