Do you wonder what are the things to make with cauliflower?
Try this sausage and cauliflower recipe. Chicken sausage meat paired with roasted cauliflower and parsley, a healthy burger with a veggie twist. Make ahead, freeze for a super easy dinner.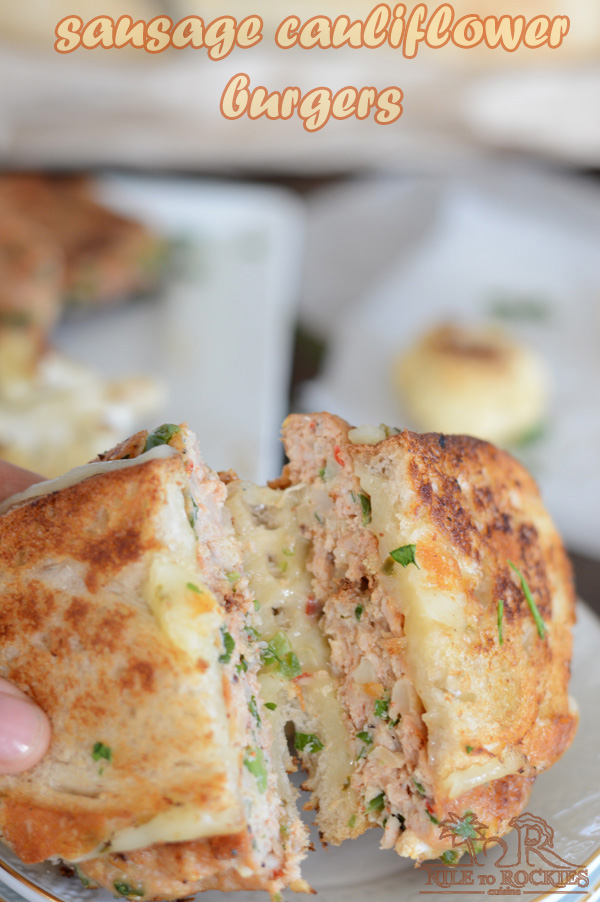 Nothing is better for your family than a home cooked meal, but you do not have to slave yourself in the kitchen. A home cooked meal does not have to be totally from scratch, if you have time it is awesome but other times we don't. In this recipe I've used a store bought sausage meat, you are welcome to make your own sausage meat with your own flavors of course.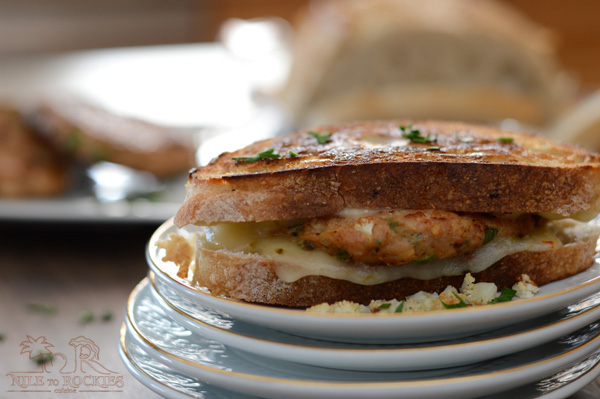 Between three boys, school and soccer season in full swing, I can hardly find time to cook dinner and sometimes we go for take outs or processed meats which I know not good for any of us.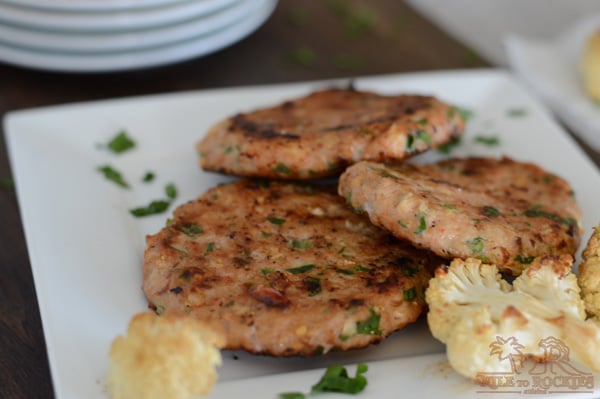 My kids love chicken sausages and I can get it without the casing, saving me a lot of trouble of asking and searching if the casing is pork or not so it is a win-win situation for me to find something that is really easy to make and for them to have what they like. Sometimes I buy the hot package for its spiciness but I make sure I buy the mild one for my 5 – soon to be 6 – years old kid.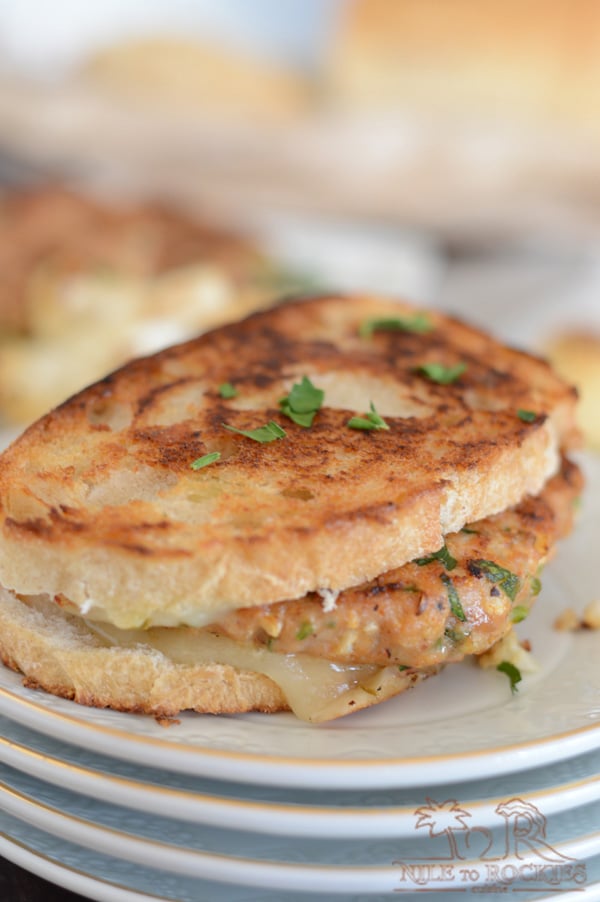 I've been catching myself cheating A LOT lately on what I feed my kids and this recipe is no exception, I've cheated in this one too and thought of adding some veggies to this burger to satisfy my " mom wants to give her kids something healthy" inner voices. I thought of adding broccoli but was afraid the green color will pop and make the whole burger green, I have a kid who is obsessed with broccoli and another one who wouldn't even touch it for a million dollar- just kidding, give me the million and I will make him touch it 😉 .
So I thought of cauliflower as a nice alternative and if there is some whites there I can tell maybe it is the onions – liar liar pants on fire 😃 hehehe. I roasted the cauliflower first just to make sure it is not crunchy and would not draw their attention. I've added parsley and next time I'm gonna probably add some cilantro for more flavor, they do not mind them. And that's it with only 4 ingredients and a pan, my burgers were ready. I've made another batch for the freezer and they froze well. It is always a nice thing to have dinner in the freezer, just pull it out and in less than 20 minutes it is ready.
Add their favorite sauces along with cheese, pickles, tomato slices, onion slices, lettuce … etc, just build it the way you do with your best burger, you'll find it delicious.
I hope you'll enjoy making and eating these burgers, and until next recipe, enjoy the rest of your weekend.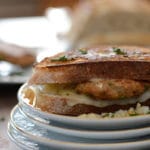 chicken Sausage cauliflower burger
Ingredients
1

lb

Italian sausage .

hot, mild, or sweet

1/2

head of cauliflower.

1/2 - 1

teaspoon

ground cumin.

1/3

cup

fresh parsley

chopped.

optional: 1 finely sliced jalapeño pepper for extra spiciness.
Instructions
Preheat the oven to 400 degrees.

Remove the outer leaves from the cauliflower, then cut it into small florets.

Sprinkle cumin on the florets. Spread the florets over a baking sheet covered in foil and lightly oiled.

Roast the cauliflower in the preheated oven for 35-45 minutes or until they're tender and browned.

Finely chop the cauliflower into very tiny small pieces.

In a deep bowl , add the cauliflower pieces with all the other ingredients.

Mix all together very well.

With an oiled hands form into 4 patties.

Place a nonstick skillet, or a cast iron skillet, over medium-high heat. Cook patties in hot skillet until burgers are browned, about 3 minutes per side.

Serve immediately with your favorite burger additions.

Enjoy!!
Want more chicken recipes? Check our our chicken collection
Meanwhile here are some of our favorite recipe.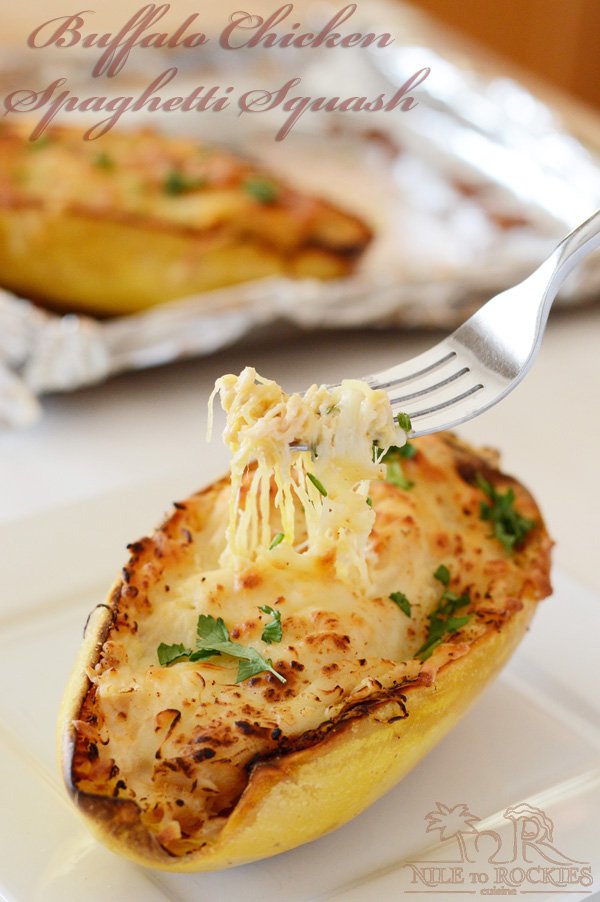 Buffalo chicken spaghetti squash