Buttery and crispy from the outside while tangy and juicy from inside, this chicken recipe is so good but requires some efforts to debone - if this is a real word - a whole chicken.
Finally... I'm back.. did you miss me? I've missed my blogging space and all my readers so much.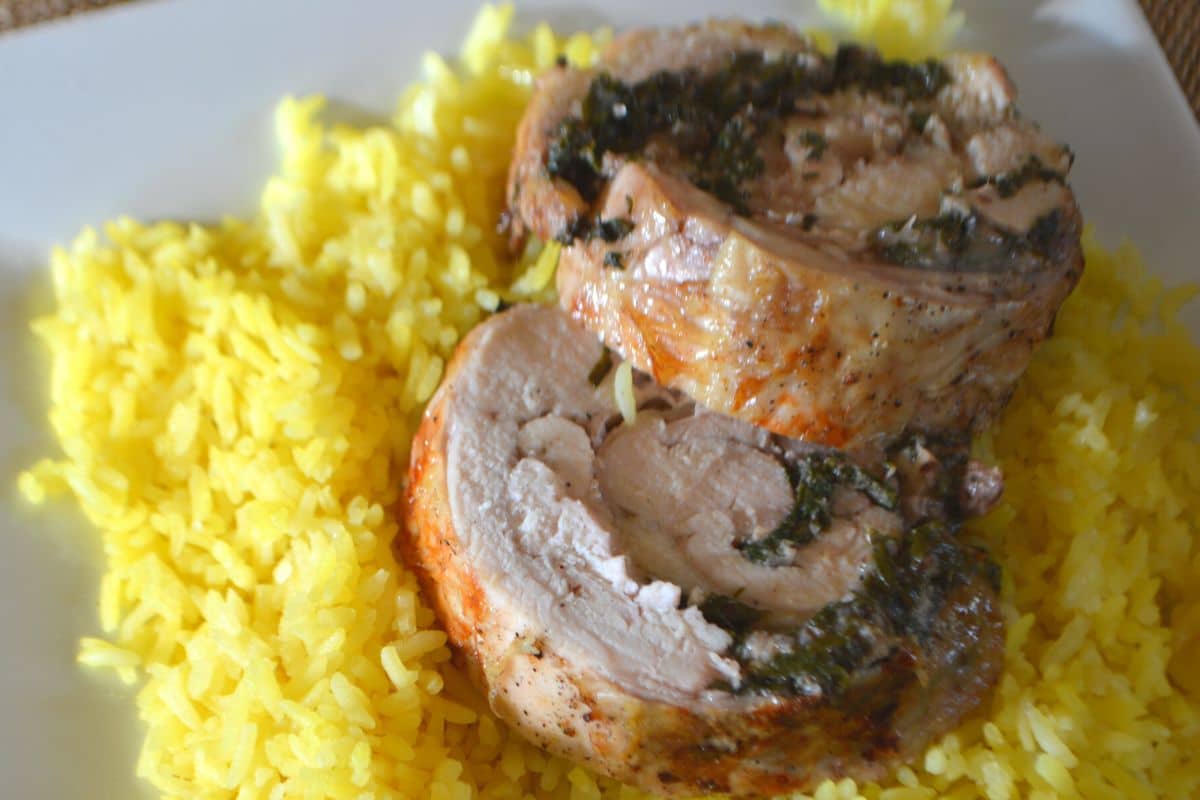 It has been a very busy very hard couple of weeks since my last post. We've managed to find ourselves a decent apartment less than half the size of the house we used to live in. We barely have space to walk in this new home as boxes are everywhere, it is hard to squeeze ourselves in but you know what I like it... and I - somehow - beginning to like downsizing.
This recipe has some Palestinian origin, I've learned it from my friend 'Om Malek' so to her goes all the credit for this recipe.
My boys loved this recipe and specially my 4 years old- who is crazy about chicken skin!!!. So for this recipe do yourself a favor and try - if you can- to use organic chicken.
You'll think I am crazy to ask you to actually debone a whole chicken by yourself 🙂 I've followed this youtube and it was done. I've never thought I could do it .. but trust me, if I could do it then anybody can.

You can use chicken breasts for a more convenient recipe but it was better with a whole boneless skin on chicken.
It is going to be mess, and if you are a germaphobe, you'll probably wash your hands a hundred times during making this dish but the payoff will be a beauty queen chicken on your dinner table that will make you feel green to the bone.
A final note on this recipe: My friend did this with Feta cheese but I've used mozzarella cheese instead for my family. Another final note : I've browned the roll in butter on stovetop to make it more appealing and givr it the unhealthy touch 🙂 but you can brown it in the oven of course. I hope you'll have the chance to try this out. Enjoy the rest of your week.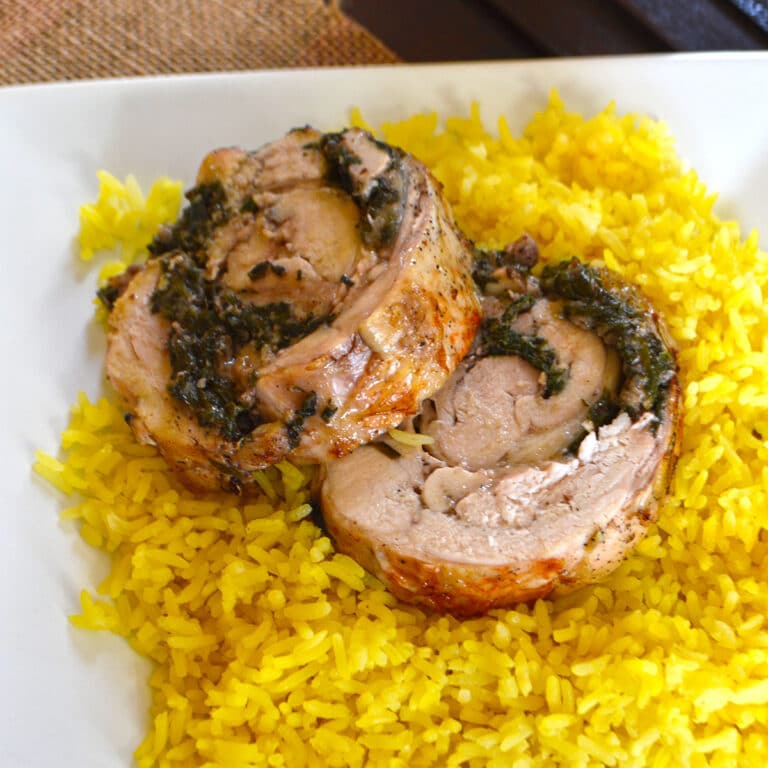 Ingredients
1

medium onion- finely diced.

3

cups

of fresh spinach leaves- chopped.

1

teaspoon

salt.

1

teaspoon

ground black pepper.

1

teaspoon

ground cumin.

1-2

tablespoon

sumac depends on your liking.

2

tablespoon

olive oil.

A whole chicken- deboned with skin still on.

optional :1 cup of cheese - usually feta but I've used shredded mozzarella.
Instructions
In a sauce pan heat the oil, sauté the onions then add the spinach and the spices, stir until wilted. Remove from heat and add the feta cheese if you are using it.

Sprinkle some salt and pepper on the chicken.

Spread some mozzarella cheese on top

Spread the spinach mixture

Roll tightly and press while you roll, you can use some toothpicks to fasten the roll

Then roll tightly in a plastic wrap that will stand the heat

and then wrap tightly with foil

Place in an oven dish with a cup of water in it.

Place in a 350F oven for 30-40 minutes

When it is done unwrap and brown the roll in the oven

or on the stove top with some butter until golden brown and crispy.
Notes
Let it cool completely, cut and serve with basmati rice.
Sign up and learn more about Mediterranean flavors