These nests are so crunchy and just the right sweetness, they are baked instead of fried and they are the easiest kunafa to make. Bite sized nutty kunafa nests will be your new game day recipe or as an Easter dessert.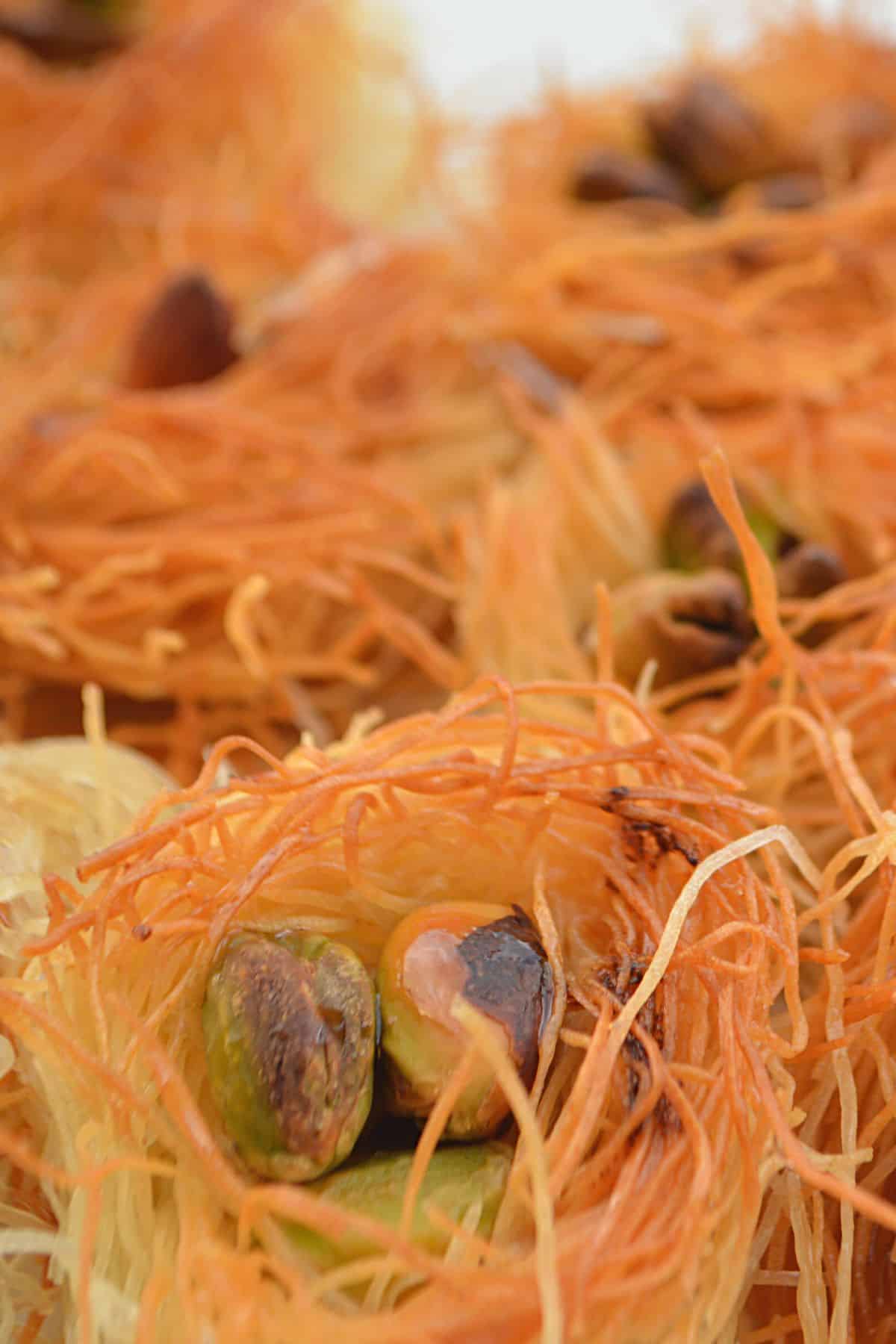 Kunafa is a popular dessert specially during the holy month of Ramadan. One of my mama's specialties, everyone in my big family rush to her for her special kunafa with cream, did I tell you before that this woman is amazing in almost every aspect in life!!!
Because I did not know her secret till today, I'm just trying my hands in the easy kunafa recipes and these nests are really very easy to make and requires no skills at all. These nests are usually fried but I like them baked and drizzled with the syrup.
Because it is football season, I thought these might be the right time for this recipe to entertain your guests and not standing the whole day in the kitchen as well. These also look very cool in Spring season if you are having an Eater banquet.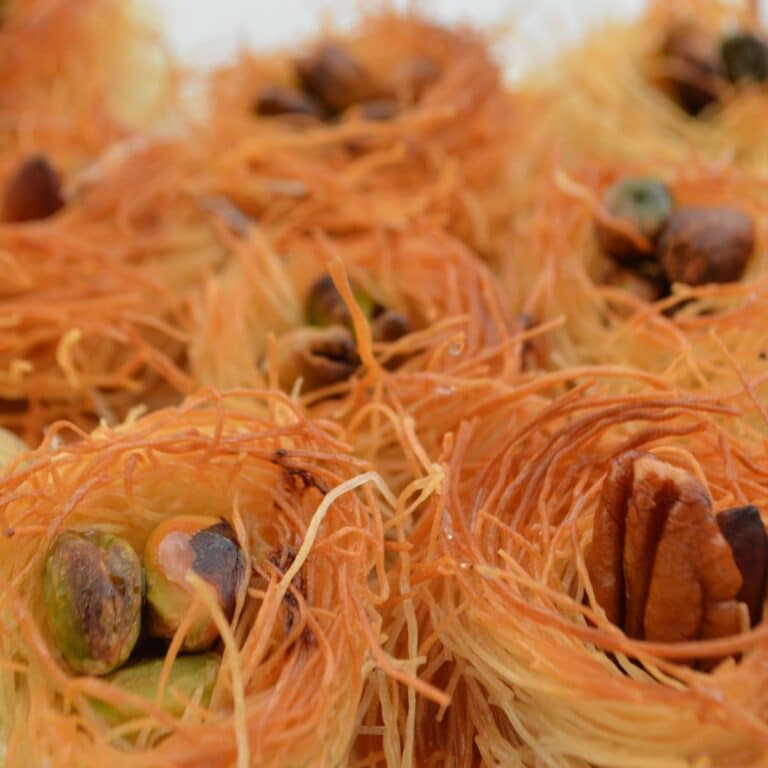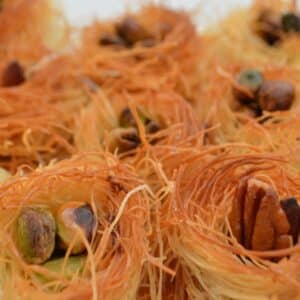 Ingredients
1

lb

Kataifi- I've used half

1 ½

c

of unsalted butter

melted

Nuts for filling.

1 ½

c

of thick simple syrup

2c sugar+ 1 c water+ lemon juice and a dash of vanilla. Leave it to cool completely
Instructions
Gently pull a small punch of kunafa and cover the rest so it will not get dry.

Brush the kunafa with melted butter then roll around one,two or even three fingers depending on the desired size.

Now fill your nests with your favorite nuts.

Until all are done.

Bake until golden brown then drizzle while hot with syrup.

let it cool a little before serving.
Sign up and learn more about Mediterranean flavors