Get ready for a taste of sensation, Lebanese ice cream is heavenly good. It is made with Ashta and mastic gum add pistachios to this combination and you are up for a feast in your mouth. Lebanese ice cream is called Booza or Buzza and sometimes it is referred to as Arabic ice cream.
Booza is filled with the essence, smell and taste of the Middle Eastern cuisine. Unfortunately, I could not get a hold of it here in Colorado, so I rolled my sleeves up and started experimenting with different recipes and here I am with – the closest in flavor to the store bought one and easiest for you to make- homemade booza recipe.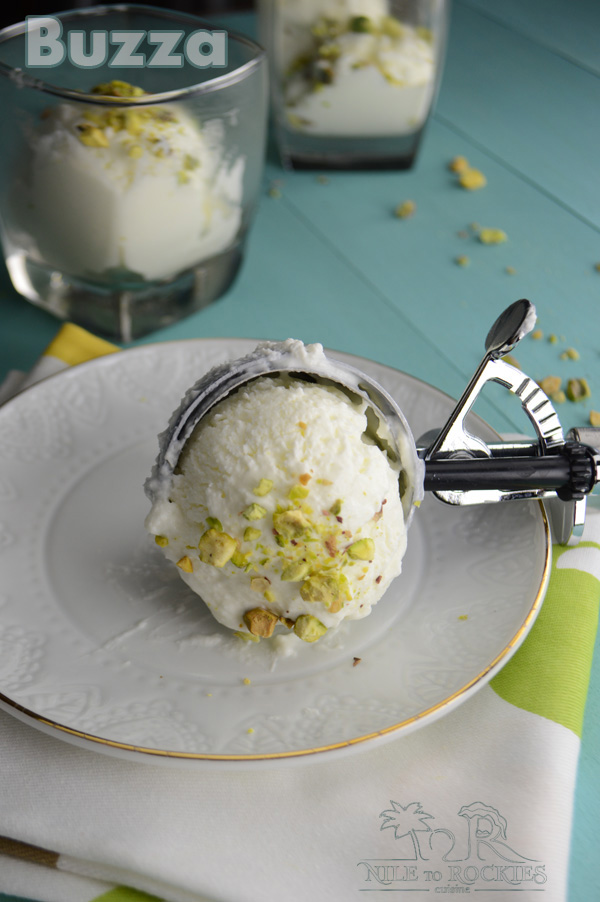 I've had my first booza long time ago when I was in high school, we were on a trip to Alexandria in hot summer days, and I fell in love ever since :). When I am in Egypt, I always go to this famous ice cream shop there and almost always get a huge come of Buzza and mango gelato. These two are the most I like and the most I cannot find here in the sates.
Store bought Booza is creamy and have a texture like gelato, I have tried a handful of recipes all tasted great but nothing came out as creamy and smooth as the one I used to.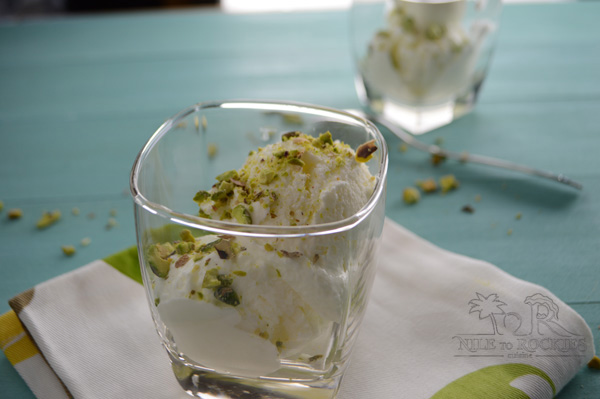 So this is the easiest one and with ingredients that you can find in your store the only ingredients that you might not have in hand is the mastic but this can be bought online or in your Arabic store. I believe I have seen it also in the natural groceries too, but really it is essential and you cannot do without, I assure you it worth the trouble.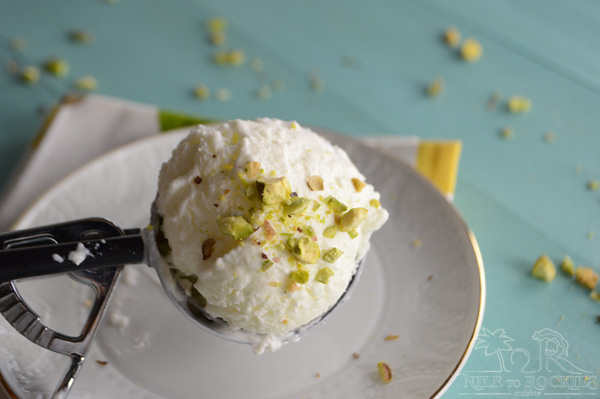 I've made Booza and it was creamy and so nice the first day, after a couple of days it started getting harder so here is what I did, I let it out for 45 minutes until it melted a little and mixed it in the container with my hand mixer, then back to the freezer for another hour and here it came out smooth and creamy again.
This recipe yields a 56Fl Oz or equal to 7 cups of booza, hence it can be a luscious dessert for your and some guests coming over. But if you are making this for only you and your little family, I suggest cutting it in half so it will not stay in the freezer for long. Making it and enjoying it freshly is the best.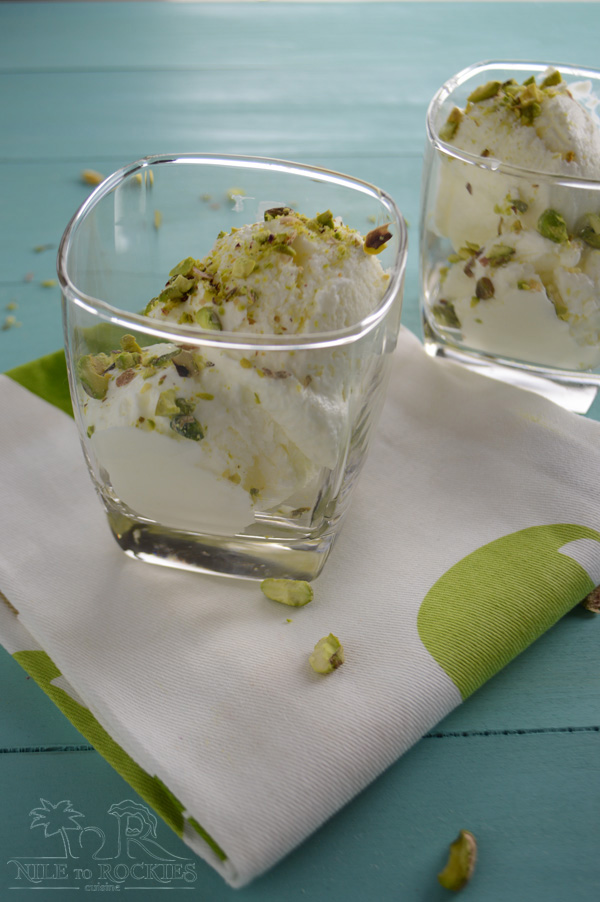 Originally, you should add pistachios to the booza before freezing, but I served pistachios upon request because some of my kids do not like it. So for allergy purposes you can serve it on the side or leaving it out completely, you'll still get the unique taste for booza.
I hope you'll like this recipe and have the chance to try it this summer.
Enjoy!!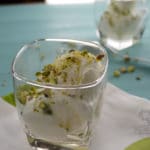 Lebanese ice cream ( Booza)
A delicious ice cream with mastic and pistachios.
Ingredients
4

cup

whole milk.

1/2

cup

cornstarch.

1

cup

sugar- or to taste.

1/4

teaspoon

salt.

1/4

teaspoon

ground mastic gum.

2

cup

heavy whipping cream.

Pistachios - depending on your taste
Instructions
In a pot, add milk, sugar, salt and cornstarch mixing very well until there is no lumps left.

Put the pot on medium heat, keep stirring until it starts to bubble.

Add the mastic powder, keep stirring, until it gets thick and creamy.

Turn off the heat, cover and let it cool down until it reaches room temperature.

Beat the whipping cream, until it reaches stiff peak.

Add the cornstarch mixture to the whipping cream, beat together until it comes to a smooth consistency.

You can add pistachios at this point or wait until serving time.

Pour into a freezer safe container, smooth top and freeze for 8 hour or until it is completely frozen.

*Scoop in ice cream bowls, sprinkle top with some more pistachios.

Enjoy
Recipe Notes
* Sometimes it gets harder in a couple of days, if this happens take it out for 45 minutes on the counter top, then beat with your hand mixer in the same freezer bowl, put it back in the freezer for an hour, it will come to a creamy texture again.
Need more desserts?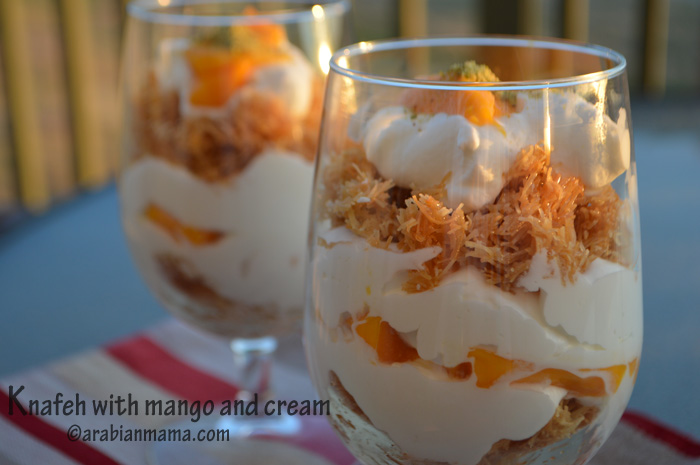 Knefeh with Mango