A healthy twist to the classic risotto with turkey leftover.
Pearl barley cooked with leftover turkey in a delicious risotto style. A healthy bowl with Thanksgiving goodness.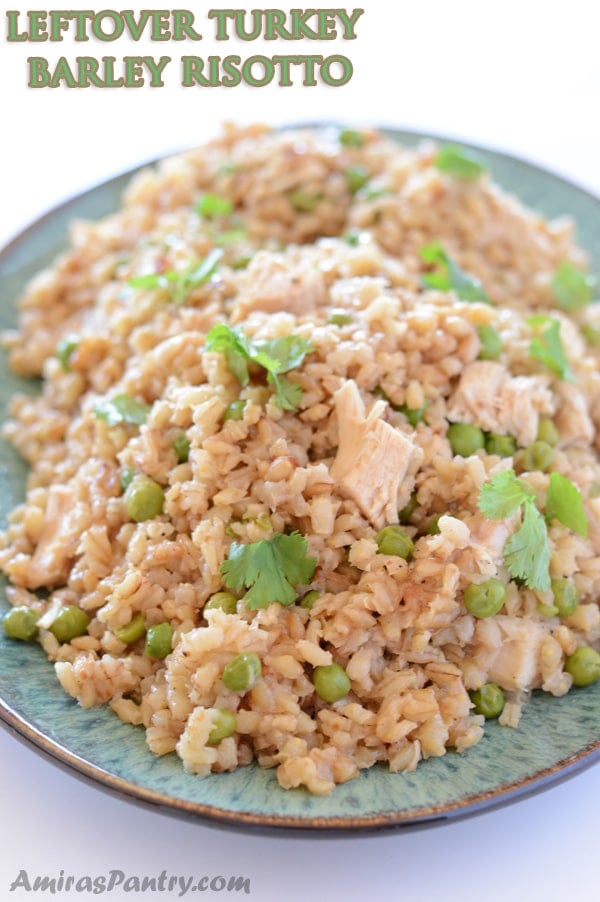 Have you ever tried making risotto using barley? Have you even tried barley before? I did not , actually I only had some barley cookies back in Egypt and they were delicious, but then again they were cookies and most cookies are delicious. I was very skeptical that this recipe will turn out good as I have this feeling that the words "healthy" and "delicious" are rarely in the same recipe together - at least that's what my tastebuds told me. This barley risotto turn out not just good but really, delicious and with some leftover turkey and some peas, this was a complete meal by itself.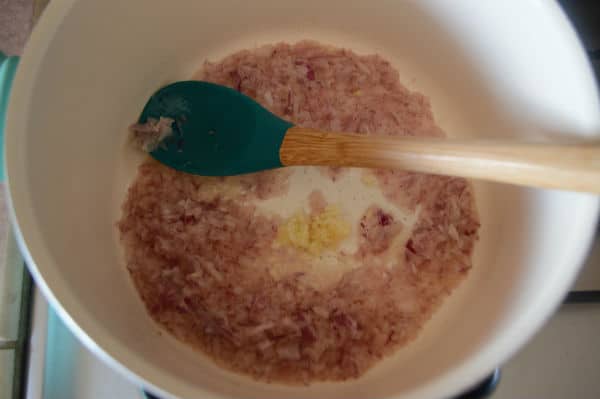 Now off for some chatty stuff folks, continue reading or as usual skip to the recipe here..

I was in my car listening to the radio and here is a program discussing how the American society split in two during this election season, I kept listening as they interviewed many people with different stories. Here is that girl who is now not talking to her mother at all!! another man who avoids discussing anything with his wife because he knows they are on different sides.
This reminded me a lot of what happened in Egypt- and frankly still happening - since the election of the Islamist Mohammed Morsi as a president in 2012 . Ever since 2012 this dark political disagreement cloud has been hanging over our heads and pressing on our hearts.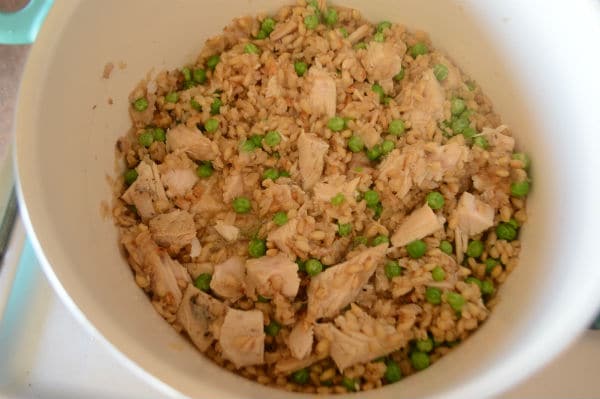 Friends are not friends anymore, brothers and sisters not talking to each other, sons and daughters ...many relationships have been broken and shattered. I was really surprised how so many people seem to love conditionally and when we disagree, this means the end of our relationship!!. I've seen 20+ years of friendship being cut. I've seen marriages collapse and much more.
I was also very shocked at some people's - who I used to highly think of them - say irresponsible things in the media. They simply thought if someone does not like it, then they are more than welcome to leave!!!. Lots of talk and babbling that left scars in everyone's heart. Really I was shocked and saddened to hear such things on the media from people who I thought were the "ELITE".

I thought the problem was in the Egyptian society, as there we are fairly new to democracy let alone having different opinions in the same family. But seems that I was wrong, this looks like a major universal problem, we need to learn to love unconditionally, we need to learn to keep following our friends in Facebook or twitter even if we do not totally agree with their posts, we need to listen to the other side of the story and respect them even if we are still not convinced with their ideas.
If you got disconnected with your loved ones, your friends, your family, do not be sad and know you are not alone and maybe we should all try to show some effort and mend those broken relations. At the end of the day, we're all in this together!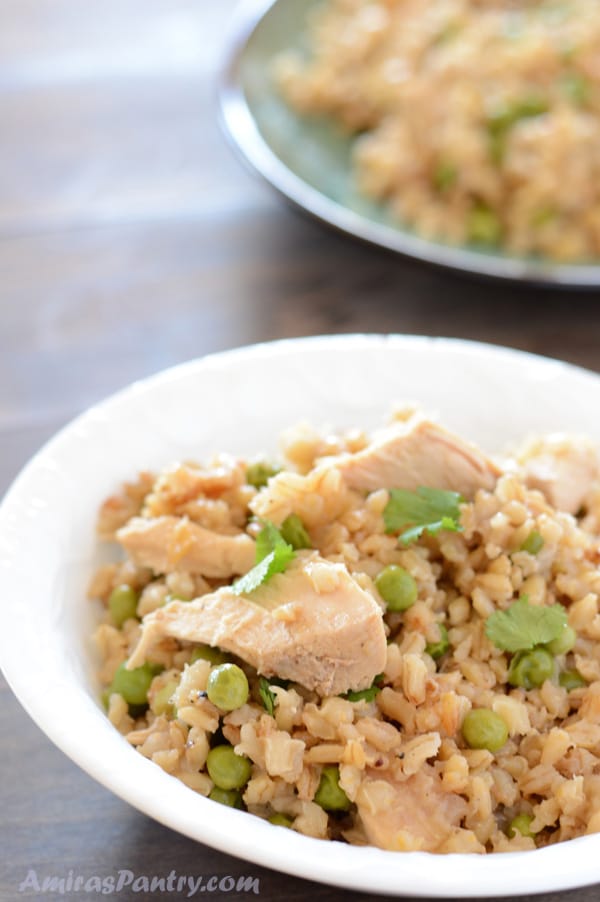 Thanks for reading so far. This was something that I needed to get off my chest. I hope I did not bother any of you.
Now back to the yummy stuff, this dish is amazingly heavenly delicious, I mean it guys, put your leftover turkey to a good use by making this barely risotto. Feel free to add any kind of vegetables to this dish or even any leftover, I've used peas as they are my kid's favorite.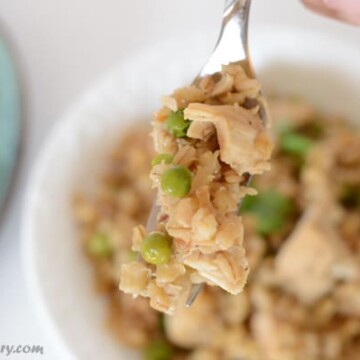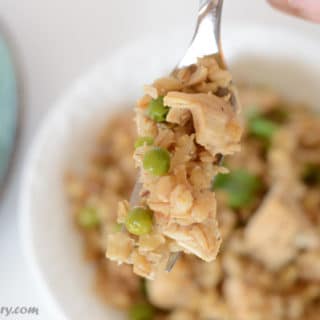 Turkey leftover barley risotto
A healthy twist to the classic risotto with turkey leftover.
Print
Pin
Rate
Ingredients
2

Tablespoon

olive oil.

1

Tablespoon

butter.

1

small onion

diced.

2

garlic cloves

crushed.

1

cup

barley.

2 ½

cup

chicken stock.

1 ½ - 2

cup

leftover turkey

diced or shredded whatever you prefer .

1

cup

peas.

cilantro for garnishing.

Salt and freshly ground black pepper to taste.
Instructions
In a saucepan over medium high heat, melt butter with olive oil. Add onion and sauté until fragrant, about 2 minutes.

Add garlic and sauté for another 1 minute.

Add barley and toast for 5 minutes on high.

Add the stock, bring to a boil, then reduce heat and simmer on low for 25 minutes.

Add peas and turkey, stir and cook for another 10 minutes.

Serve garnished with chopped cilantro.

Enjoy!!
Sign up and learn more about Mediterranean flavors