Tahini paste that is easy to make and so much like the store bought, even better with a secret ingredient.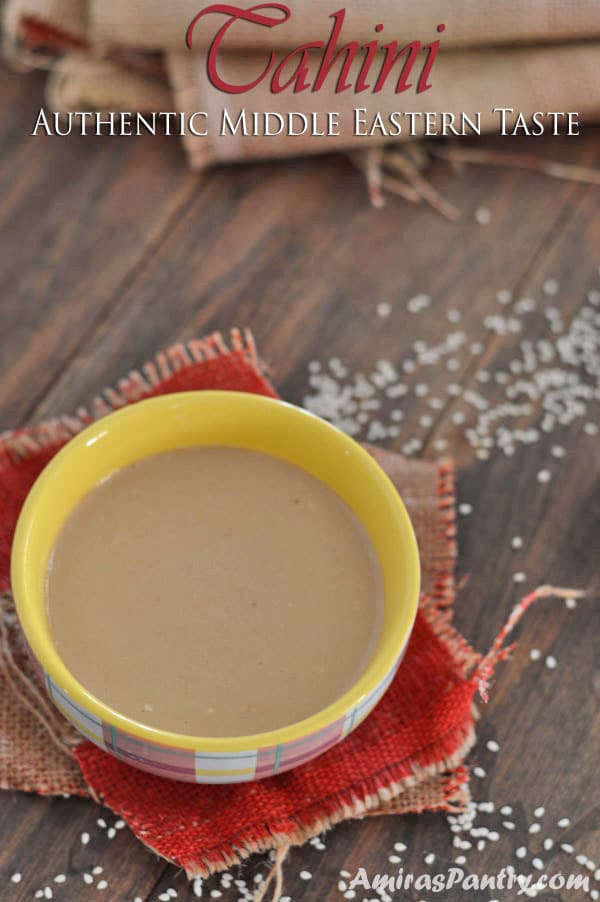 Have you ever wondered how to make tahini paste that is just smooth and does not have that gritty texture?. Here is the secret to a tahini paste that will look like a store bought one but will definitely taste better.
Tahini is one of the main ingredients in the Middle Eastern cuisine, almost all Arab kitchens must have tahini in their pantries. Why so ? well we love making tahini sauce, baba ghanouj, hummus or drizzle it over molasses and eat with feteer, yumm. Tahini is delicious guys, seriously poor are the souls that do not like tahini 😕.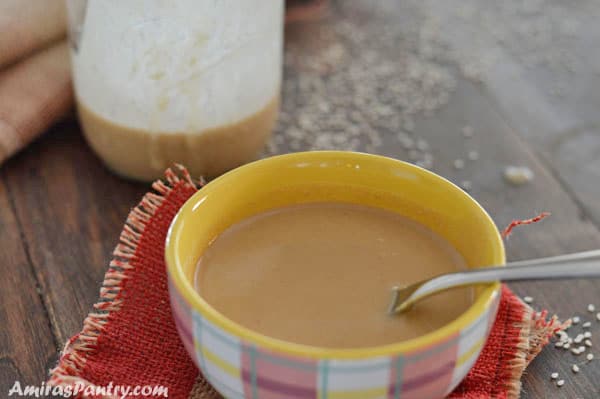 BUT, and that's a biiiig but, when you search up the tahini paste recipe what do you get?. You get the same recipe every time and the same complaint. People complain that it has a gritty texture and it does not quite taste like the store bought one. Although the taste is great, some people just cannot get over the gritty texture.
The answer to their complaint is either try grinding the sesame seeds more or add more oil or just get over it!! it is not a big deal. The recipe that is there all over the internet is using just sesame seeds with oil. Yet there is something you'll need to add to get that store bought quality tahini paste. That is FLOUR!!😲 😲
I hear you, I know you are shocked and probably will hesitate to try it. No, please, I need you to try it and I know you'll be even more amazed. This is even better , in taste, than the store bought tahini paste. The flavor is so vivid as the taste of roasted sesame seeds is so fresh and the texture is so smooth. Do not get intimidated by the use of flour, you usually do not use that much of a tahini in a recipe.
This recipe is the one that is used by Arab cooks in all forums or in their TV shows. So let me show you how to make it.
First thing you need to buy raw sesame and not the already roasted one. Then you roast it yourself. C'mon don't be lazy here 😴.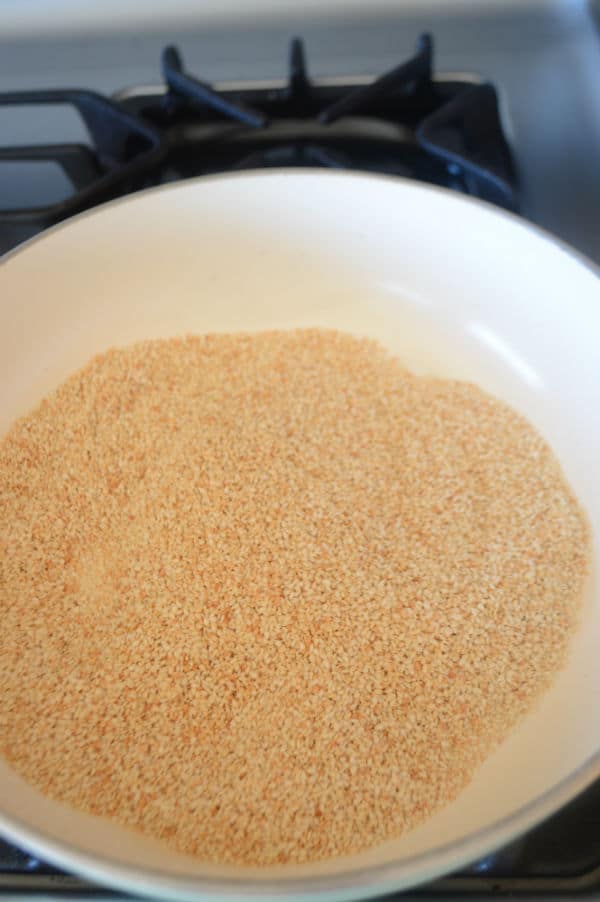 Roast until you get it all light golden seeds. Do not brown too much or the flavor will not as good.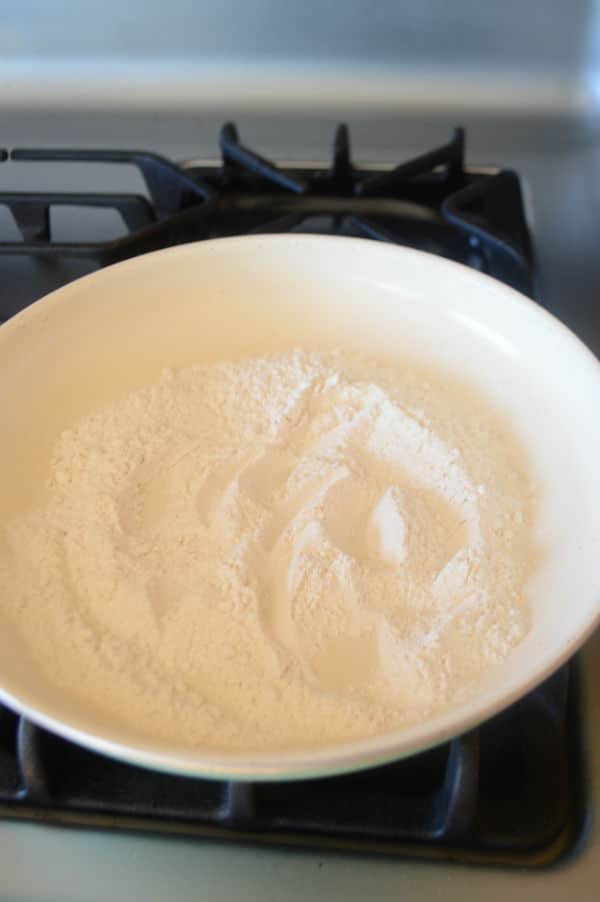 We'll also need to roast the flour... yes you read it right but this step is extremely important as we do not want the flour to lose its white color. So, on the lowest possible heat on your stove top roast the flour for almost 5-6 minutes. How do you know when to step? well we need the flour to smell not like raw anymore. I do not know how to explain it more but I am guessing 5 or 6 minutes at most on the lowest heat is enough.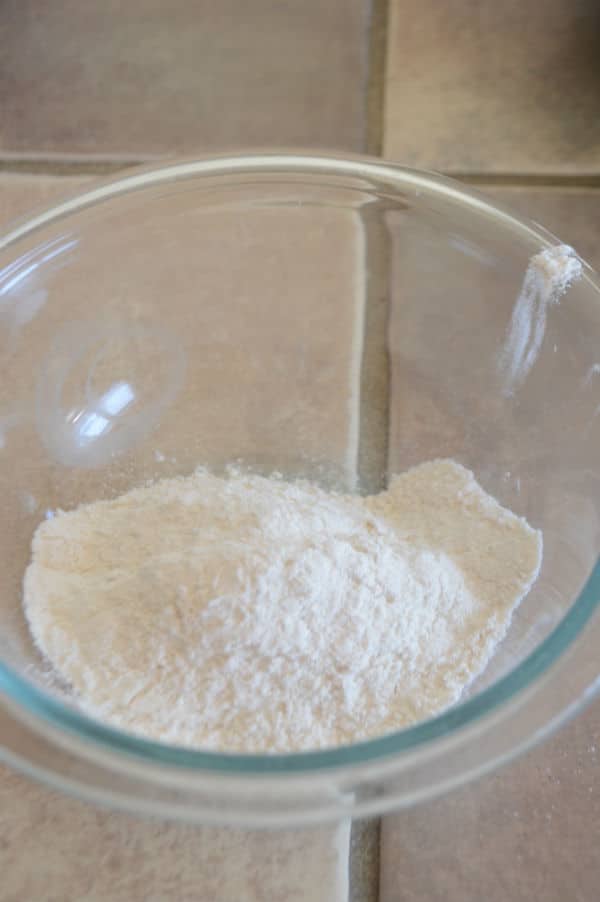 Do not leave the flour in the skillet, remove immediately to a heat proof bowl.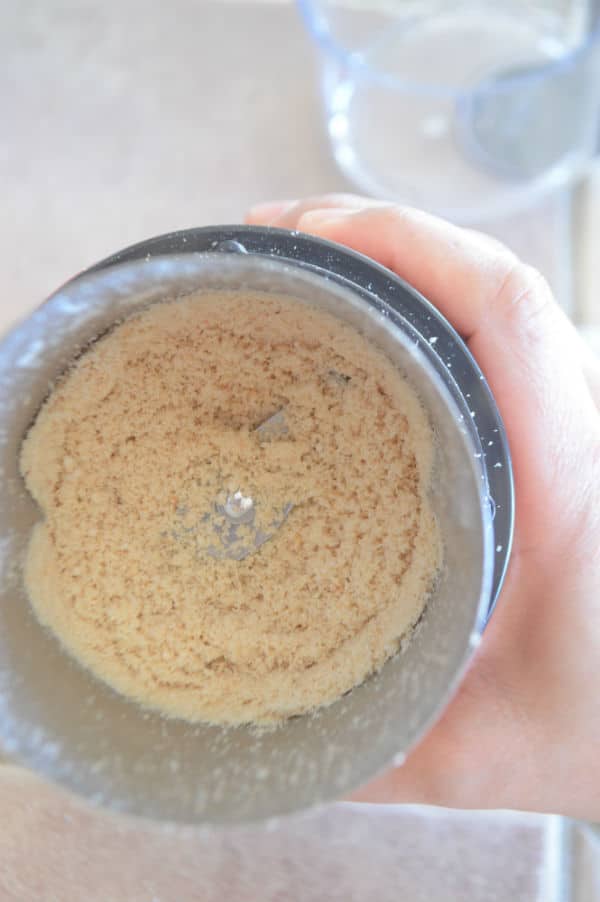 In your coffee grinder, finely grind sesame seeds. Work in batches.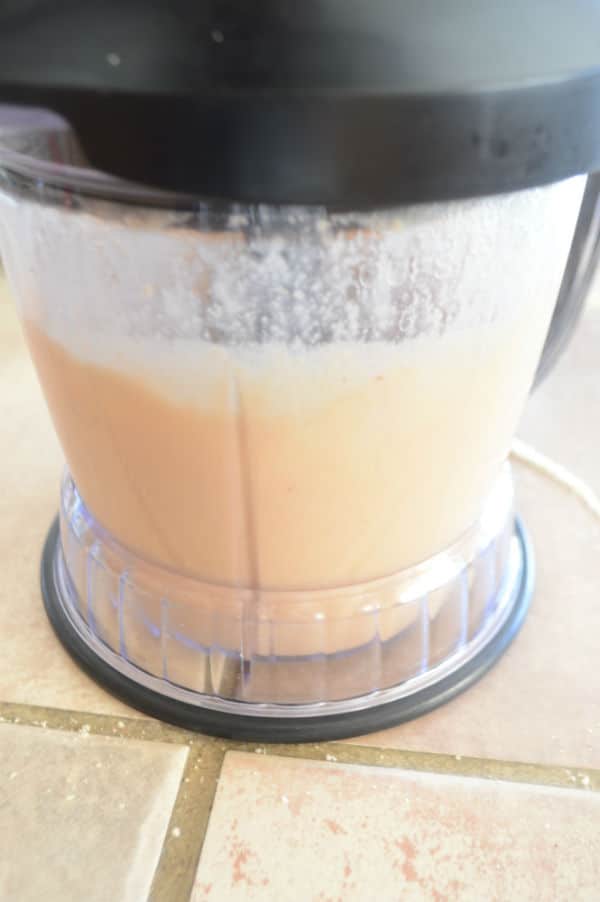 In your blender/food processor or even with a hand mixer, mix all ingredients until well combined. Now consistency is something personal, the quantities I am giving you for the ingredients is the "just right" for me. But in the Middle East, the tahini paste is thicker than here in the US. My advice for you is to add the oil gradually and check the consistency as you go.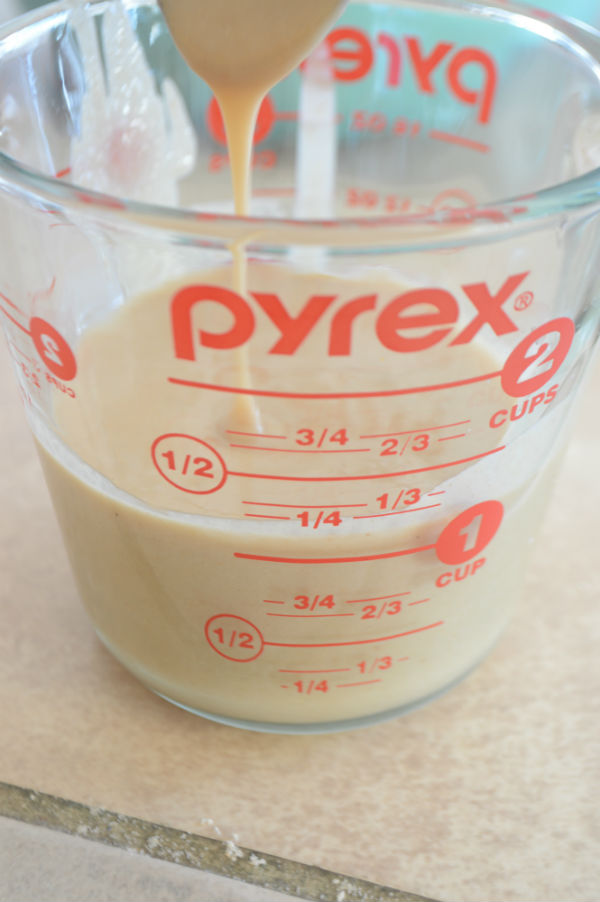 Aaaand voila here is my tahini , homemade like store-bought kind. Tasty, nutty, smooth Middle East tahini paste. I ended up with a scant over a cup, this recipe can be easily doubled, tripled or hundredebled🙃 whatever.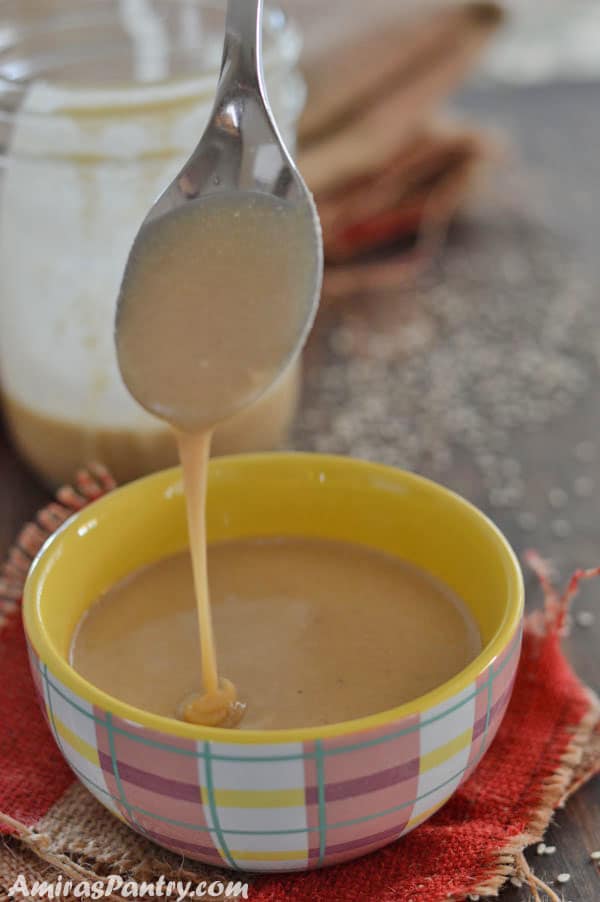 I hope you'll like this recipe and please if you make this recipe, snap a pic and hashtag it #amiraspantry — I love to see your creations on Instagram, Facebook, Twitter! Don't want to miss a recipe?
Sign up for the FREE Amira's Pantry newsletter delivered to your inbox with lots of tips and surprises! And stay in touch with me on Facebook, Twitter, Pinterest, and Instagram for all the latest updates.
If you like this recipe do not forget to give it a ⭐⭐⭐⭐⭐ star rating and attach a photo of your finished dish. It is always a pleasure of mine to see your photos and check your own take of the recipe. Thank you.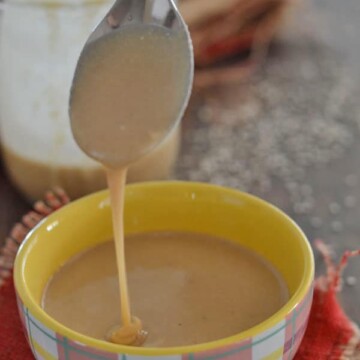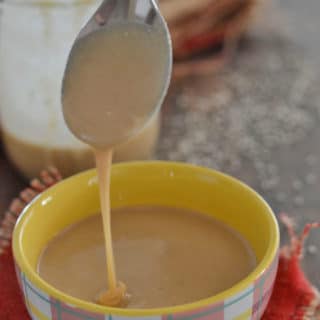 Ingredients
1

cup

sesame seeds.

1/2

cup

AP flour.

1/2

cup

vegetable oil.*
Instructions
In a skillet over medium-high heat, toast the sesame seeds unit lightly colored, took me about 7-8 minutes. Keep stirring so it will not burn or be over toasted.

Turn off the heat and set aside.

In another skillet over low-medium heat, add the flour and keep stirring for about 5 minutes. Watch out as we do not want the flour to color. Turn off heat and transfer the flour to a clean bowl.

In your coffee grinder, add seeds in patches and finely grind.

Add the ground sesame to the flour and stir to combine.

After you are done with all the seeds, transfer the flour-sesame mixture to a food processor or a blender, start the blender while gradually pouring in the oil until everything is well combined. Make sure to stop and scrape the sides every now and then.

When the mixture is homogeneous with no limps, check for consistency**.

Pour into an air-tight container, keeps for several months.
Notes
* You can use olive oil if you prefer to, personally I feel it affects the taste.
** It is really matter of personal preference, gradually add the oil and stop to check consistency before you complete the whole amount of oil.