This authentic,creamy, rich super delicious tahini sauce pairs very well with almost anything in this world!!, use it as a healthier alternative to mayo in sandwiches, specially falafel, foul and shawarma. We use it to accompany our grilled meats and also with seafood dishes, or you can use it as a dip with your favorite veggie sticks, it is simply one of today's culinary wonders.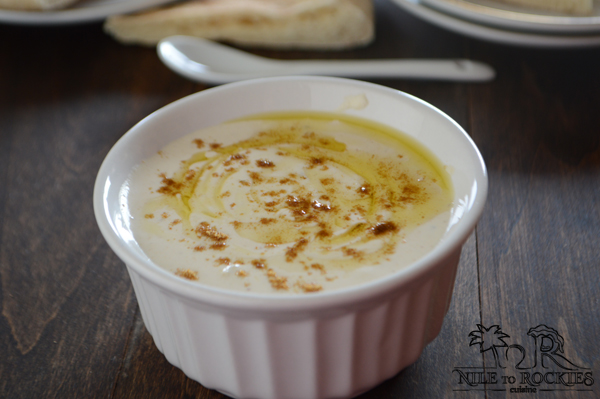 Tahini sauce is like hummus, or even more popular and widely used in the Middle East than hummus dip. It is somehow always there in breakfast, lunch, dinner or even snack.
There are many tahini recipes out there most of them include lime juice, garlic and salt. I find my recipe, which I am going to share with you here is the authentic one because it has coriander in it. Coriander is a key ingredients in this recipe- at least for me as this is the recipe I grew up tasting in Egypt.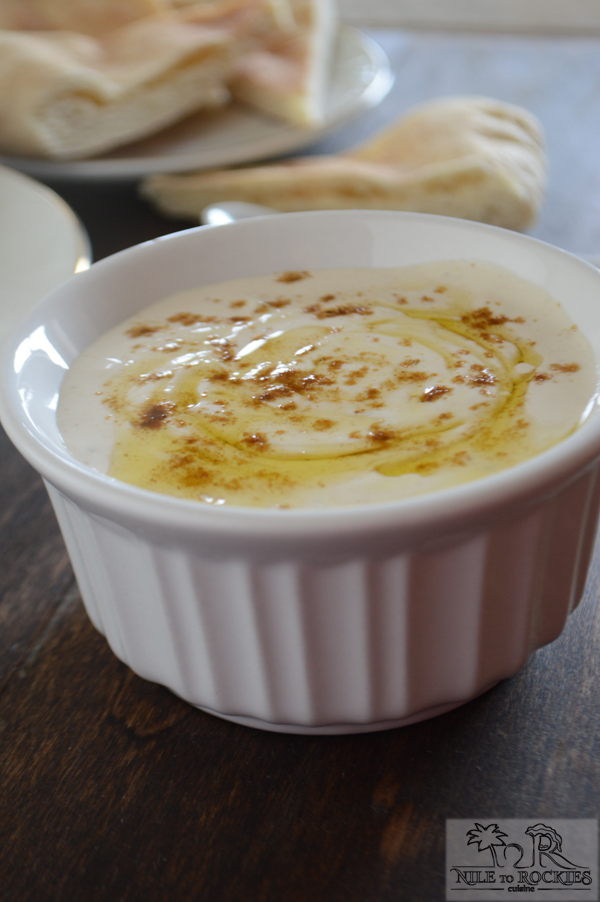 In Ramadan and at the time just before we break our fasting and eat, when we are rushing to get everything ready on the table, we take a little break and hear some of the sweetest Quran reciters voice. Which brings to me back good memories of Ramadan and the happiness that we felt, as kids, that we are about to eat yaaaay.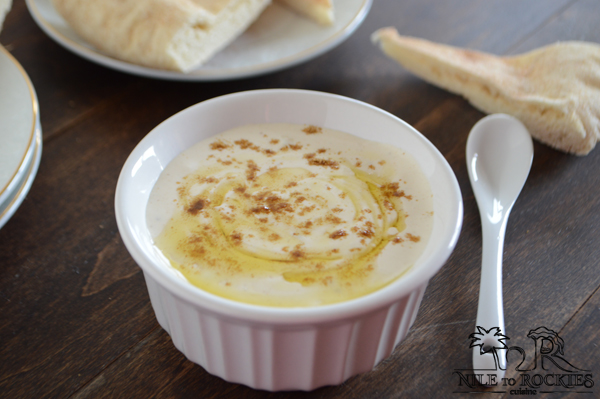 When came my eldest telling me, oh mom I love this, it reminds me so much of Egypt and Ramadan time. I was so happy to hear those little words from him, aaah expats life 😂. Really, I am happy when I hear such things, one of them one day told me this reminds me when we are in summer at granma's house and eating so and so and I was very pleased, they are making memories and I believe that memories are the most precious thing and it is the key, the elixir that makes us able to go on and continue living this life with its ups and downs.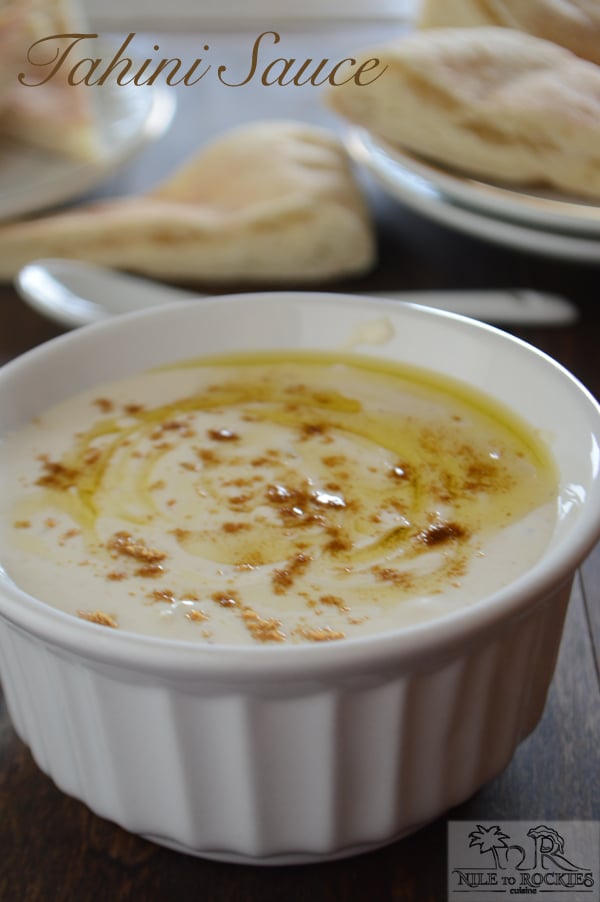 Tahini sauce shows up a lot during the holy month of Ramadan, no banquet is perfect without it and you know what? 3 years ago one of my kids was just in the first grade , when he had a project that each one of them should write and draw about his favorite holiday. My kid wrote about Ramadan and he included a description of the tahini sauce and the green olive pickles but, he did not know the names of the dishes, so his teacher asked me " Is this some kind of holy food you eat at this month?" hahahaha, it was hilarious, then when I explained what he meant she burst in laughter 😃.
Tahini sauce can be used in, on with everything. I can dip any veggies in it for me way better than any ranch dip I can even dip cheese sticks/ pita bread/ chips/ tortilla chips… in there!!, do not judge me I am an addict .
One last thing, one of my friends here once made it with just a tablespoon of coarsely chopped onion, and I found it adds a new depth to my sauce, so this is optional, if you do not like it then by all means skip this little addition.
Now let me show you how to prepare this delicious sauce/dip/ salad dressing … whatever you call it.
Enjoy!!.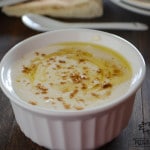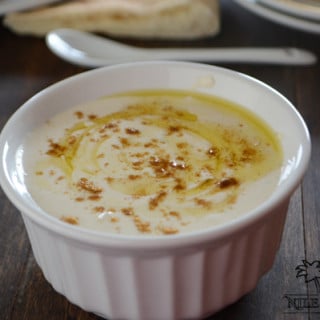 Tahini sauce/dip
An authentic Middle Eastern sauce/dip/appetizer/dressing.
Ingredients
1/2

cup

tahini.

1/4

cup

water - plus or minus depending on your preferred sauce thickness.

2

Tablespoon

white vinegar.

2

teaspoon

lime juice.

2

garlic cloves- minced.

1/2

teaspoon

coriander.

1/4

teaspoon

salt - or to your taste.

1/4

teaspoon

cumin.
Optional
1

Tablespoon

coarsely chopped onion.

For garnishing: olive oil and any or all of coriander/cumin/red pepper flakes….
Instructions
In your processor add all the ingredients except for the garlic and the onion if using.

Mix well until everything is well combined.

Pour contents in a bowl, add garlic, onion and mix.

If serving in bowls, add a teaspoon of olive oil and sprinkle some coriander/cumin or red pepper flakes on top.

Serving suggestions: as a dip with pita bread/chips or use it instead of mayo in many sandwiches specially falafel and foul, serve alongside seafood dishes or with grilled meat/chicken.

Enjoy!!!