Baba Ghanoush is a rich, creamy and smoky dip/spread that is insanely good with any food you have. Like the Tahini sauce, Baba ghanoush is an authentic Middle Eastern dip, made with fire roasted aubergine – eggplants- and some other stuff. My version of Baba Ghanoush uses only aubergine and 4 other ingredients, that are most likely sitting there in your pantry/fridge.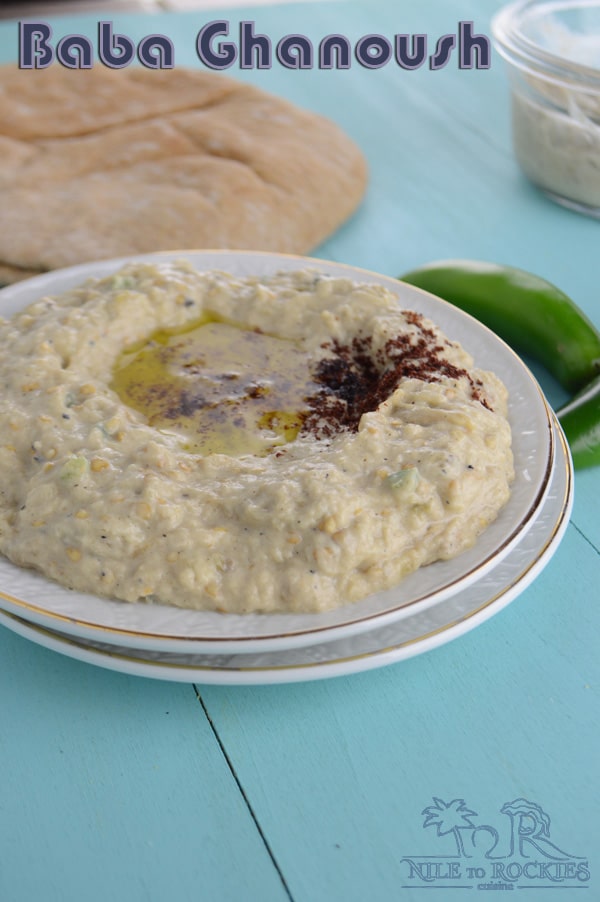 I grew up to a father who is crazy about eggplants, really, my late father used to love eggplants in almost any form, and along the way came the Baba Ghanoush dip, we had it on our fridge every week, I've had Baba Ghanoush for dinner, breakfast and even as a snack with some bread.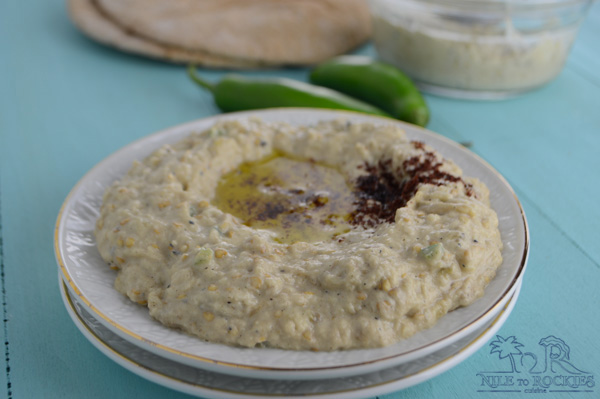 So for me there are some points that are a must in Baba Ghanoush:
First : I do not approve roasting Baba Ghanoush in the oven, it needs to be fire roasted and it needs to touch the fire to get that smoky smell, I know many will say that your smoke detector might go off, so just turn on your vent fan or open your kitchen window.
Second: I also do not like adding anything else besides garlic, tahini and lime/lemon juice. Some people like adding chopped tomatoes, parsley or onion but with each add on, it turns to be something different than what I am used to.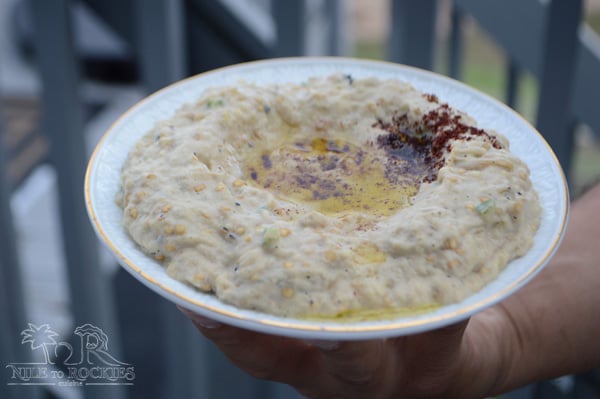 Third: I do not like much acidity in my Ghanoush, so I do not overdo the lime juice or add more white vinegar.
When scraping the aubergine, sometimes a little of the black skin comes along with the flesh, do not panic, actually I find it highly desirable to get some little bits of the skin in the Ghanoush, it boosts the flavor and it will not harm you that much unless you eat a whole plate everyday of the week, I guess.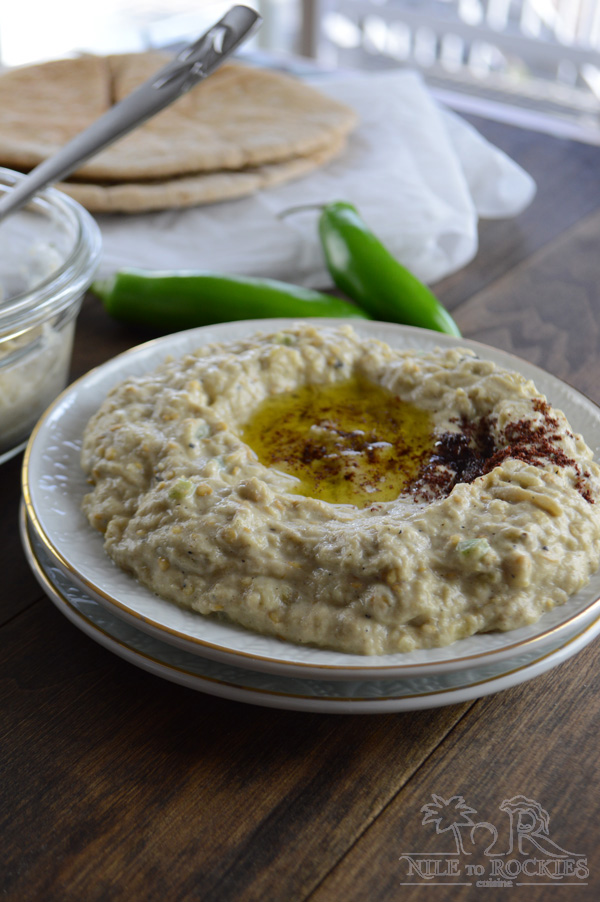 Baba Ghanoush is a party favorite in the Middle East, it pairs very well with grilled meat, and frankly I find it pairs very well with almost anything.
I hope you'll like my Ghanooush and give it a try with your next grilling day…. Enjoy!!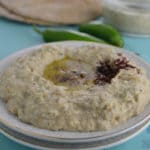 Baba Ghanoush
A creamy, rich and smoky eggplant dip from the Middle East.
Ingredients
1

aubergine - about 6-8 ounces.

1/4

cup

tahini.

3-4

Tablespoon

water.

1 1/2

Tablespoon

lime juice.

1/2

teaspoon

cumin.

1/2

teaspoon

salt.

1/2

Tablespoons

crushed garlic about two large garlic cloves.
For decorating the dish and more flavor
2

teaspoon

olive oil.

Crushed red chili flakes.
Instructions
Cut a slit in the eggplant and roast on the stove top or in your outdoor grill, until the eggplant almost fall-apart tender.

Set aside until it cools down.

Meanwhile, in a bowl, add all the other ingredients and mix well.

Scoop the flesh of the eggplant with a spoon and mesh with a fork, do not use the food processor.

Add the eggplants to the tahini mix and stir everything well.

Taste to adjust more to your liking.

Decorate the dish with olive oil and chili pepper flakes.

Serve as a side dish or with pita bread.

Enjoy!!
Need more eggplant recipes?