Mekhadet Al-Pasha or El-Pasha's pillow is a Libyan appetizer that I got it from a friend living in Tripoli, Libya.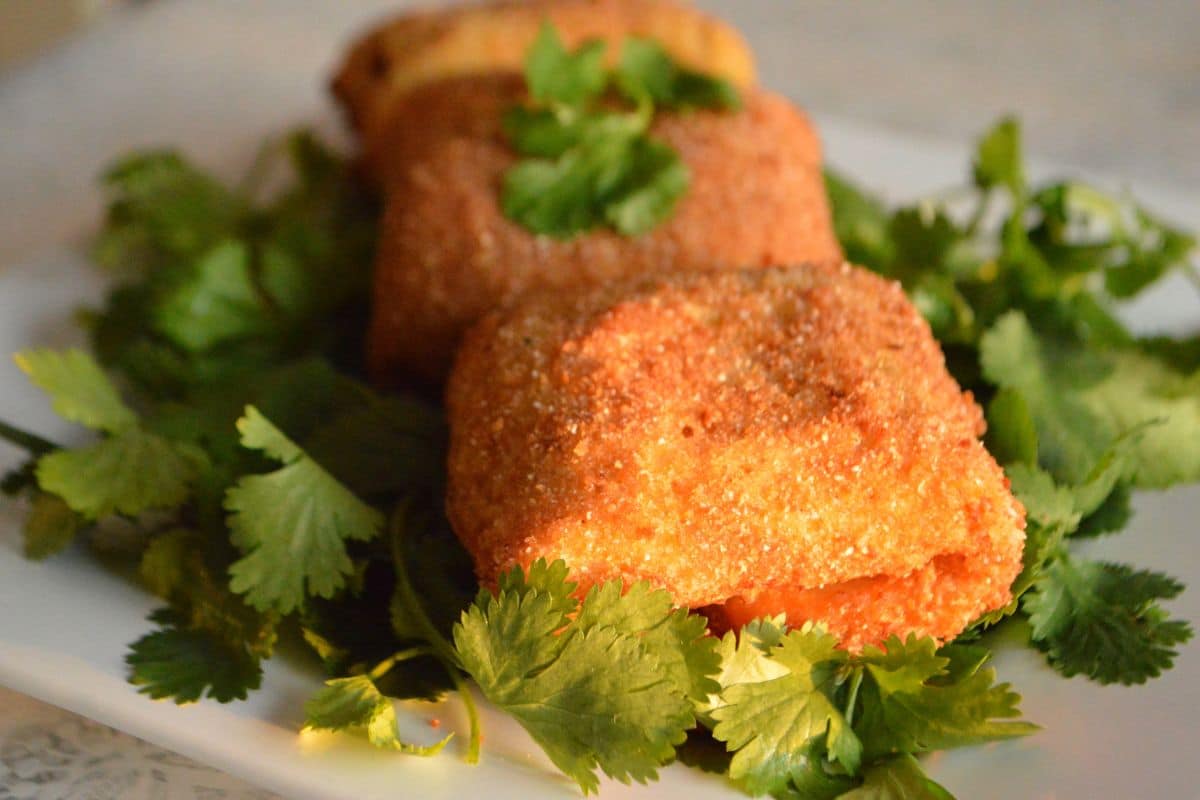 El-Pasha or Al-Pasha was a high rank in the Turkish empire. So, Al Pasha pillow must be very luxurious ..... can you imagine what will be in Al-Pasha pillow? 🙂
So let's go and discover his majesty's pillow.
We will need
12 large crepes so if you do not have a favorite recipe

follow this one.

½ pound of ground meat.

1 medium yellow onion - diced.

a cup of fresh parsley- chopped

salt and pepper to taste

2 eggs, beaten and salted.

bread crumbs for coating.

Oil for frying.
In a skillet brown the onions then add the beef , stir and drain excess liquids. Season to your taste and add the parsley and turn off the heat and let it cool until you cook your crepes.
After preparing the crepes, put about two tablespoon of the beef mixture in the middle of the one crepe and fold into a rectangular shape. Dip the pillow in the beaten egg then in the bread crumbs.
Deep fry the pillows until it is golden brown... so yummy. let it cool a nit and serve.
This is typically the traditional pillows, some people add fried- or boiled- cubed potato to the stuffing. You are always welcomed to make your own stuffing may be some vegetables mixture, cheese, chicken whatever suits you.
Related Recipes
Gluten free meatballs made with fresh herbs, spices and rice flour. This is also known as the Egyptian rice meatballs. Diary and egg free.
Warm comfort food at its best. Ground beef doritos casserole is a super delicious, savory mix of seasoned ground beef, cheese and doritos. A kid friendly meal for busy parents.
This moist meatloaf with bread crumbs is tender, old fashioned with a delicious glaze. Sticky sweet and super delicious! You can eat the whole thing in one sitting – I won't tell.