Rice meatballs or koftet roz is - I think - a purely Egyptian dish very delicious and appealing to the taste buds of both adults and kids :).
It is usually shaped as fingers but here I shaped them as balls, it is delicious both ways. It can be eaten with sauce or dry after frying it.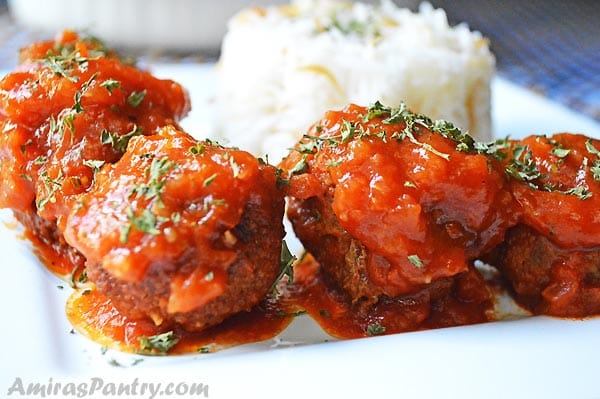 So let's do it:
1 pound of minced meat.

1 cup of uncooked of short grain rice .

1/2 cup packed chopped fresh dill.

1 cup of fresh parsley.

1 large onion.

5 garlic cloves.

salt and pepper to taste.
For the sauce:
1 medium diced onion.

2 cans of tomato sauce.

3 Tbs of oil.
Most people like to soak the rice first in hot water for about 30 minutes so it is easier to mix it well with other ingredients, but I find it easier for me to powder the rice dry in the coffee grinder until it is very fine.
In the food processor pulse the ingredients together with the rice until you get a smooth mix like this one. Then season well.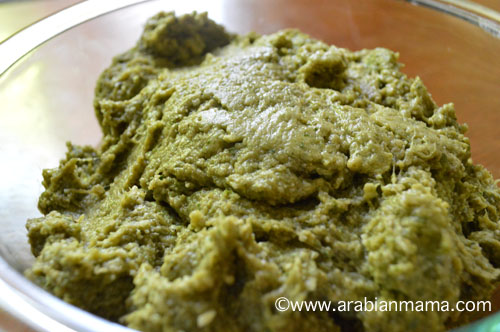 Form the balls and deep fry them in hot oil. Meanwhile, make the tomato sauce as usual by heating the olive oil, add the diced onion until it is pale golden and soft, add the tomato sauce ,season and bring to boil. Toss the meatballs in and boil for 5 more minutes.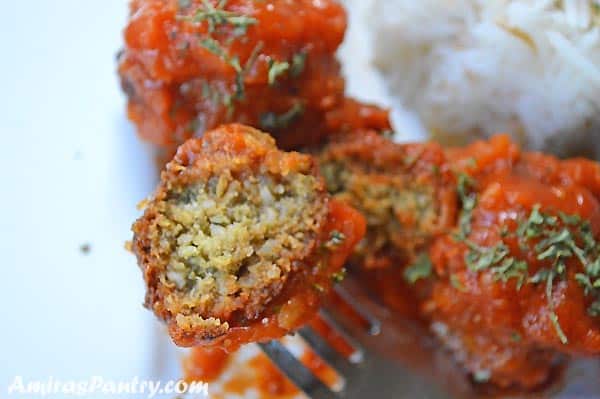 Usually served with the well known Egyptian vermicelli rice.