Lamb or beef and bell pepper recipe from the Gulf area.
Simple and easy meat dish from Sudan and parts of the Gulf area. Served on a bed of white rice and seasoned with only salt and pepper... how easy?!!
Megalgel al lahm is a popular recipe in Sudan and some parts of the Gulf area, but I've never heard of it in Egypt. It is usually made with lamb meat that is browned in lamb fat but for my family's high intolerance for lamb, I've made this with beef stew and used olive oil instead of the lamb fat.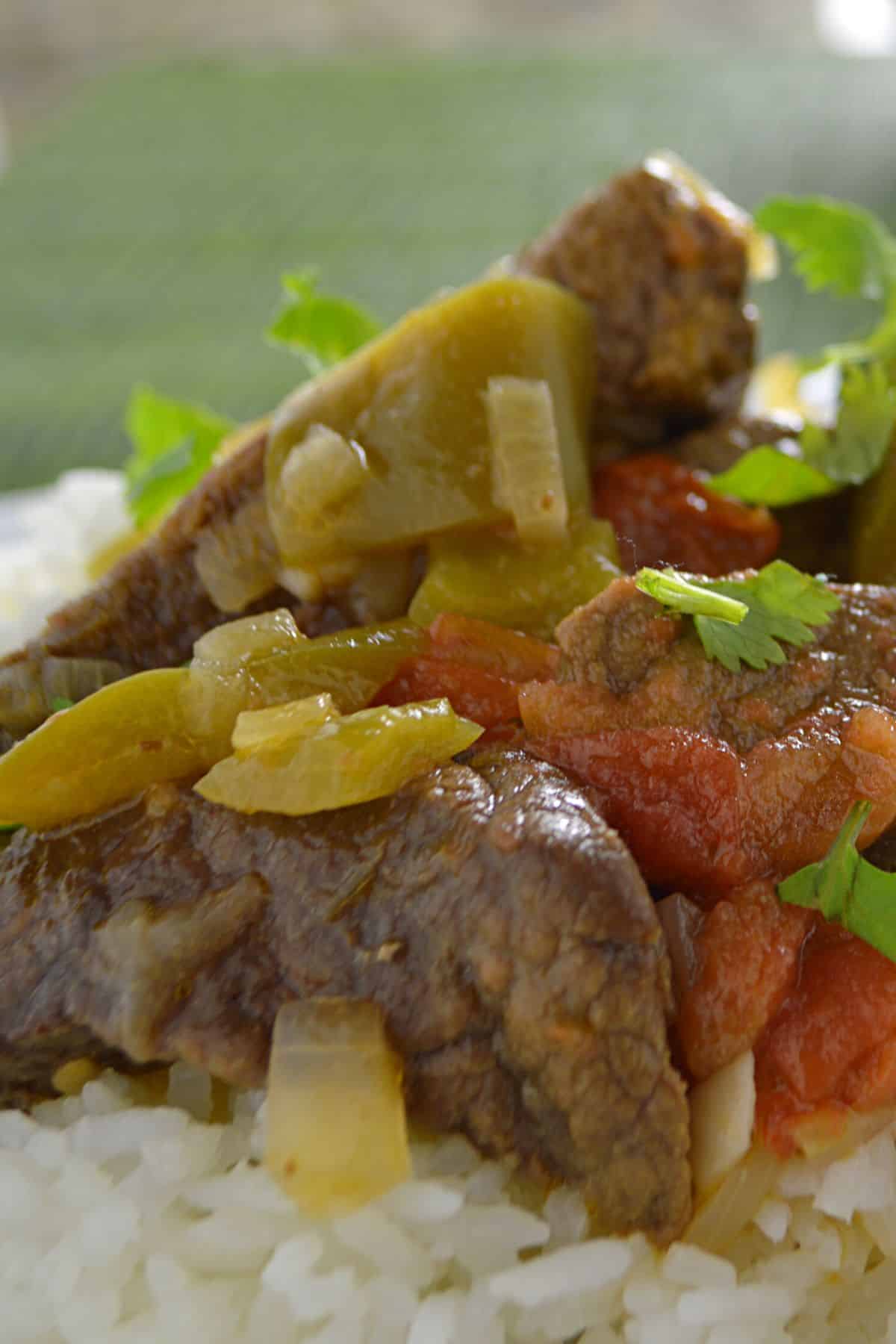 Have you recently watched the news in Egypt? It is getting crazy these days. Monday morning we woke up on the bad news that Egypt general prosecutor was assassinated , couple of days later ISIS bloody attacks in Sinai.
These were a lot for my kids to digest, they kept asking questions that I had no answers for. How am I supposed to explain such brutality , hatred, wave of violence to their innocent hearts!!! Regardless of your approval of the current regime in Egypt or not, these acts are unjustified no matter what.
In these crazy days everybody is glued to the screens waiting for the news and scared of what will come next, so we need easy ,yet delicious recipes to serve in our iftar table. Although I have heard that this recipe is common in Eid- which comes after Ramadan-, it is still very suitable anytime of the year.
Recipe for this dish varies as some people do not add tomatoes and just use tomato paste, others do not add green bell pepper and many others use difference spices. For me adding the cubed tomatoes is way better than the paste, throwing some cubed bell peppers or -if you are adventurous some chili peppers- is crucial for the taste. Salt and black pepper are all what this recipe needs.
Using garlic is totally optional, so as you can see this recipe is very forgiving and will turn out great anyways... awesome.
Relates Recipes
These delicious shish kabobs are easy to prepare and they taste great.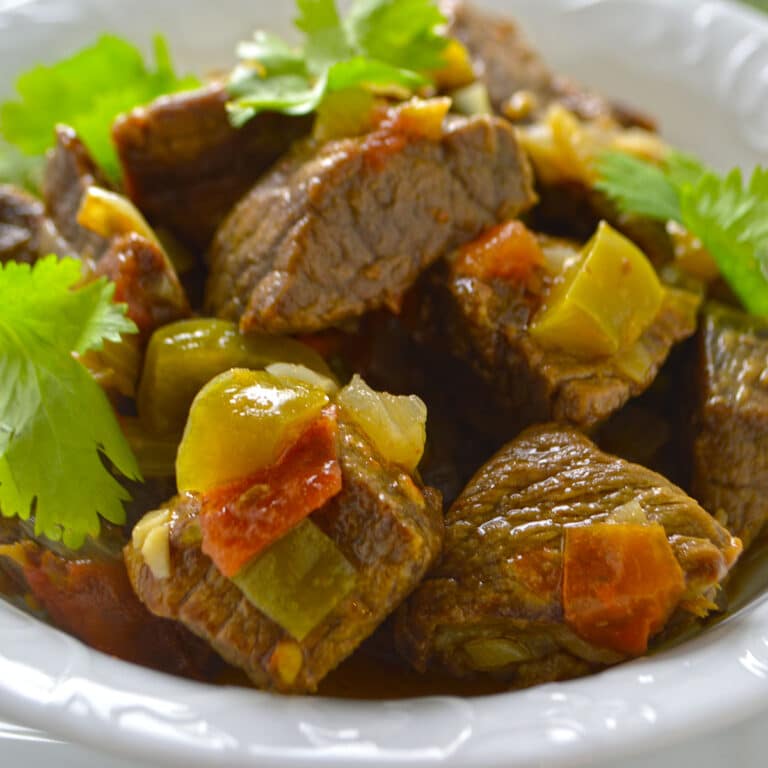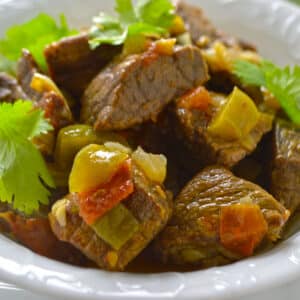 Ingredients
1

pound

lamb stew *

1

medium yellow onion.

2

medium tomatos.

1

green bell pepper.

2

garlic cloves.

2

Tbs

oil **

Salt + black pepper to taste.

* In this recipe I've used beef stew but authentically this dish should be made with lamb stew.

** Authentically

you should use lamb fat, but in my family and for some health issues we need to avoid anything lamb
Instructions
Heat oil on medium high to high heat.

Add meat cubes.

Stir to brown the meat.

Cover and let it until all the water is evaporated.

Add the diced onion and the minced garlic.

Stir until onion is translucent.

Add the cubed bell pepper.

Then the cubed tomato.

Salt and black pepper then cover and let it cook.

You may want to add ½ c of water if you feel it is dry.

Enjoy.
Notes
Served on abed of white rice or with flat bread.
Sign up and learn more about Mediterranean flavors