An ancient Palestinian dessert, colorful and fragrant.
Bored of your everyday breakfast, spice up your morning - or afternoon as well - with this fragrant and unique turmeric cake.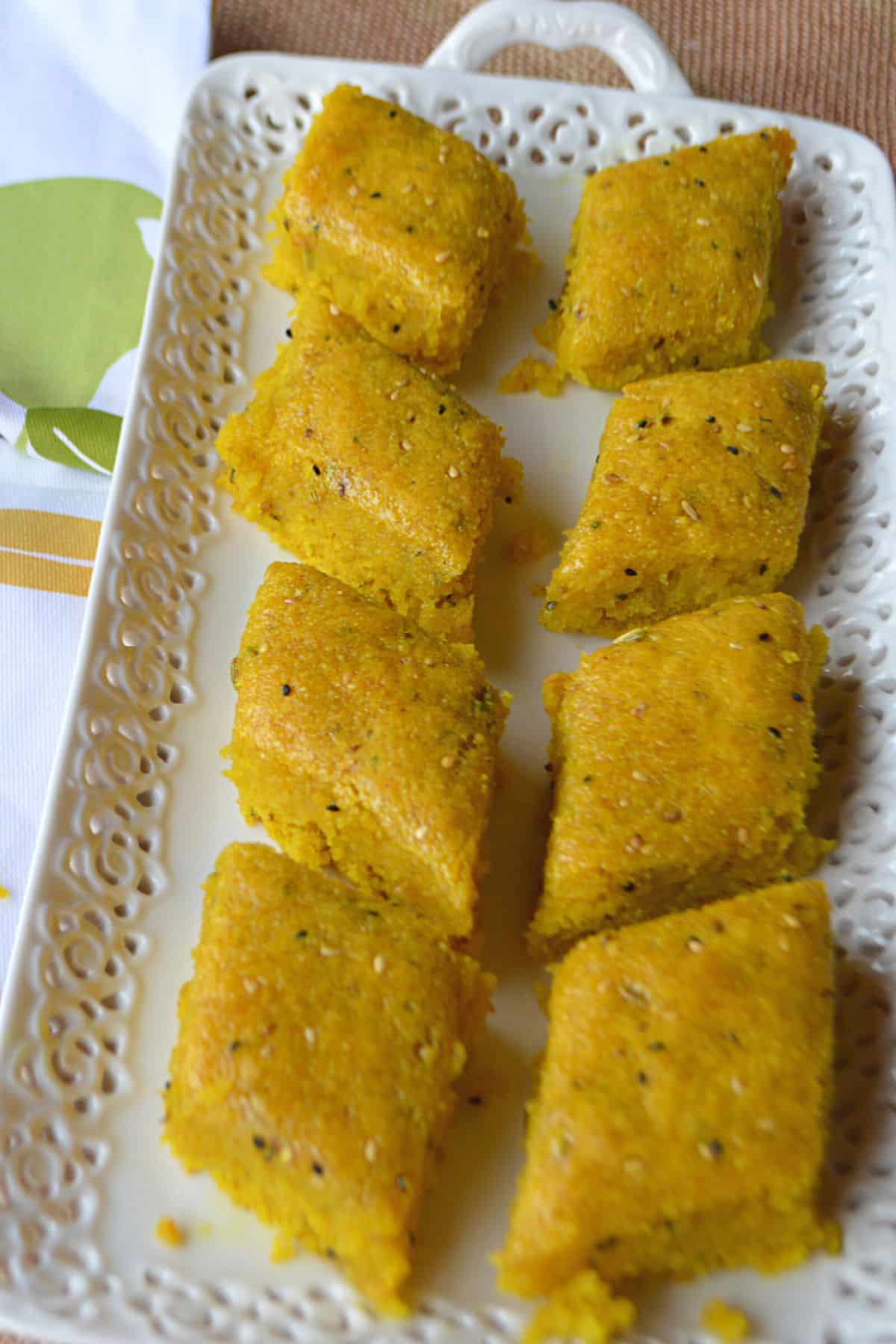 I have to admit that I was very skeptical and very cautious when I first tried my hands in this dessert, I had no previous experience with it and I had no idea how well it will turn out to be as I could not imagine how well all these flavors do when combined.
The name was so strange to me and I did not know what could be behind this dessert, but to my surprise when I told my husband about the name he told me it must have a lot of turmeric in it!! - as turmeric means korkom in Arabic - clever guy 🙂
When I took the first bite of this, you could not miss the big smile on my face as I really closed my eyes to enjoy this aromatic cake in peace. This cake brought back memories of a bread called "Mahlab" that I used to get from Egypt and I did not find a recipe for till now but I am determined to keep trying.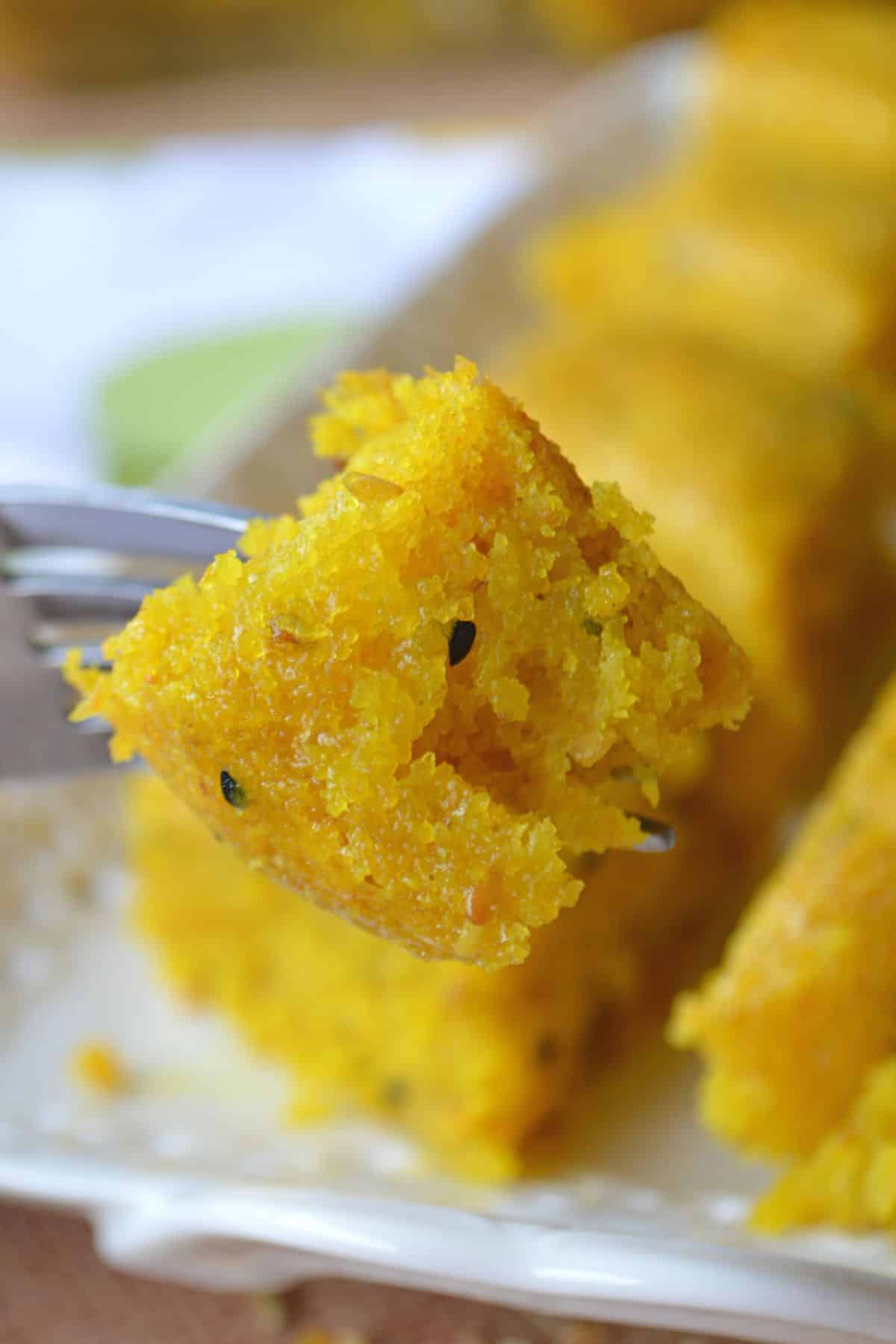 The combination of fennel, turmeric, anise and nigella (blackseed) seeds is out of this world which gives this cake its uniqueness and will make you feel fresh.
I am going to do everything in my power to convince you to make this aromatic cake. Specially if you have an adventurous spirit that is willing to try new flavors from new cultures, I highly recommend it for you so go make it :).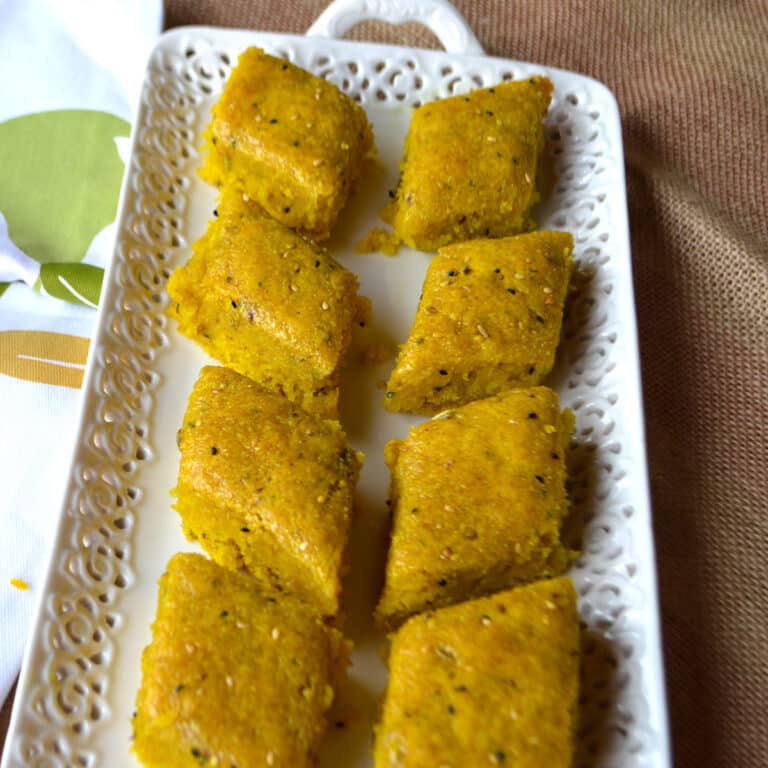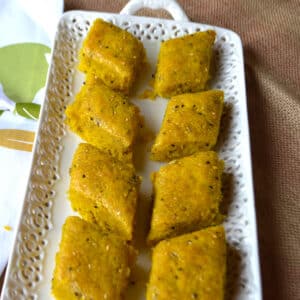 Ingredients
1

c

semolina.

2

c

AP flour.

½

c

olive oil.

2

Tbs

sesame seeds.

½

Tbs

fennel seeds.

½

Tbs

anise seeds.

1 ½

teaspoon

black seeds(Nigella seeds).

2

teaspoon

turmeric.

1

teaspoon

baking powder.

1

Tbs

dry yeast.

1

Tbs

sugar.

1

c

warm water.
Instructions
Mix all the ingredient sup to the baking powder until all the flour and semolina is incorporated.

Leave it to rest for 30 minutes.

Add the yeast, sugar and water mixing very well until you get a soft dough.

Spread the dough evenly and cut diamond shapes. Cover and let it rise for 1 hour.

Prepare the oven dish by brushing with oil or butter.

In a 350F pre heated oven, bake for 20-30 minutes until it is no longer doughy.

Drizzle with simple syrup and serve, Enjoy!!
Sign up and learn more about Mediterranean flavors