An aromatic and refreshing citrus tea.
Sweet and a little bit sour, very aromatic and refreshing drink. Drink it hot in winter and cold in summer days, here comes the Loomi shai.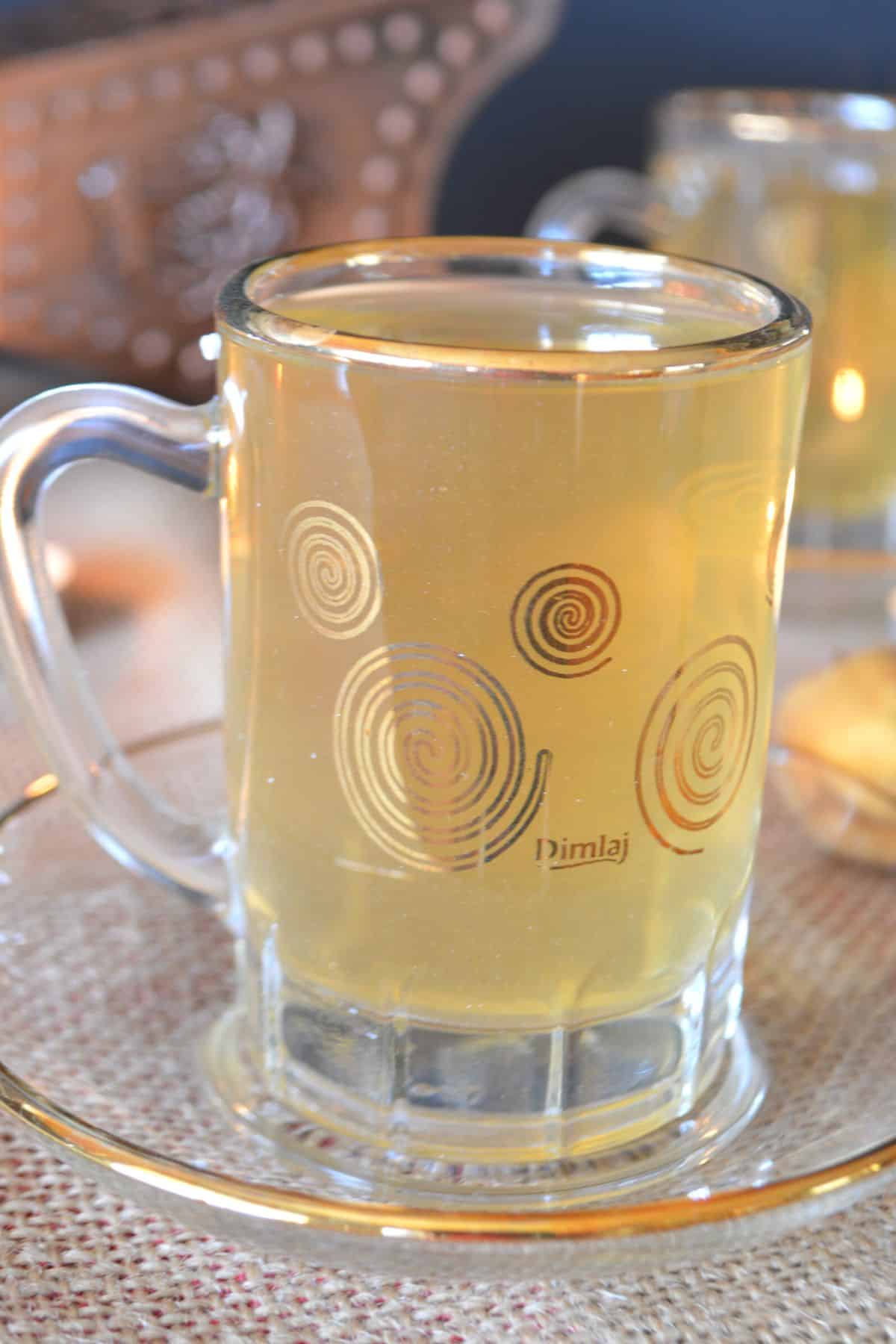 Cold weather is hitting us hard and sudden these days, temperatures dropped and soon we will be hitting the sub zero temperatures and I have to say my goodbyes to the nice fall weather we had.
We are having a high cold season now in Denver, every week someone I know is having a severe cold and it seems that it will not stop until weather settles down to a range of temperatures.
Our drink today is an ancient one that has been around for God knows when. It was served in the old days during wedding parties in the gulf area, but now it is not that common to find this traditional drink.
Omani dried limes vary in color from tan to black, they have a nice unique aroma and a desirable tart citrus flavor. It is said that it has high health benefits due to being rich in vitamin C, it boosts your immune system and help you fight common colds and some other diseases, but many people say it is very beneficial when you are having diarrhea and gestational problems.
So off we go to make this sweet citrus tea, adjust the sugar to your liking, drink it cold if you are in the southern part of the hemisphere, or hot if you are waiting for the winter like we are.
Related Recipes
Simple ginger latte in less than 5 minutes, this coffee shop style drink does not even need ginger syrup!.
Enjoy this filling and delightful sip of Egyptian Hummus Drink or as we call it in Egypt Hummus El Sham. This flavorful and spicy chickpea soup is a favorite during cold winter nights.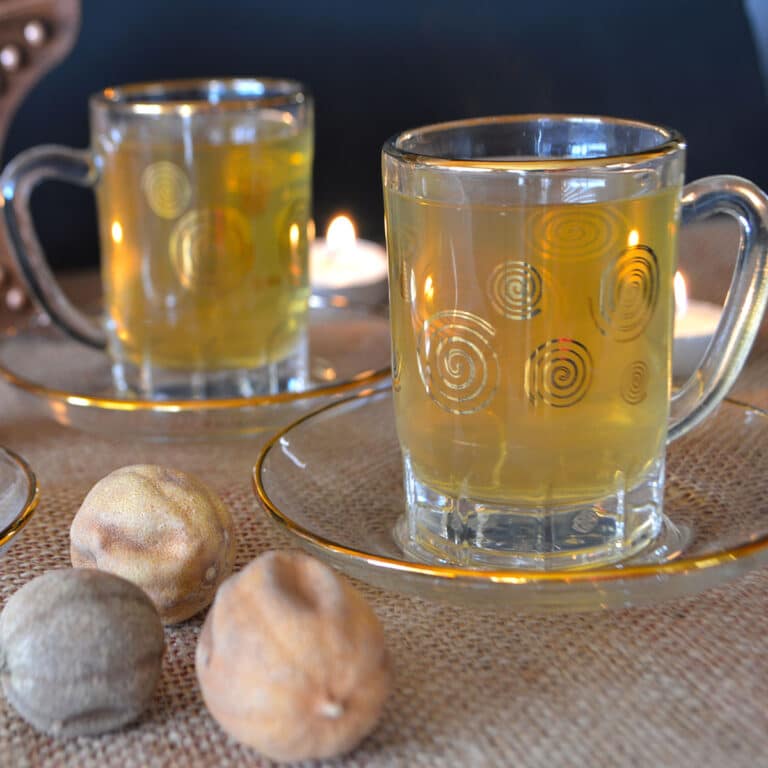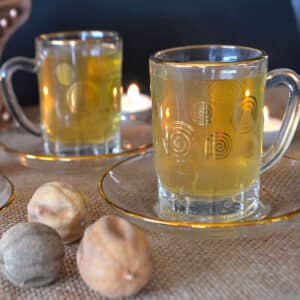 Ingredients
3

dried limes .

Omani Loomi

¼

c

of sugar

or to taste.

1 ½

c

of water.

a pinch of saffron threads - optional.
Instructions
*Crack the lime, or break it totally and use the pulps.

Combine limes, saffron, water and sugar in a sauce pan, bring to boil.

Reduce heat, and simmer for more 10 minutes.

Remove from heat and strain.

Enjoy hot or cold.
Notes
* Some people prefer to use the pulps only and it might get bitter by using the hard shell.
Sign up and learn more about Mediterranean flavors