Moist chocolate cake soaked in condensed milk and cocoa syrup then topped with roasted pistachios, for serious chocolate lovers only!!.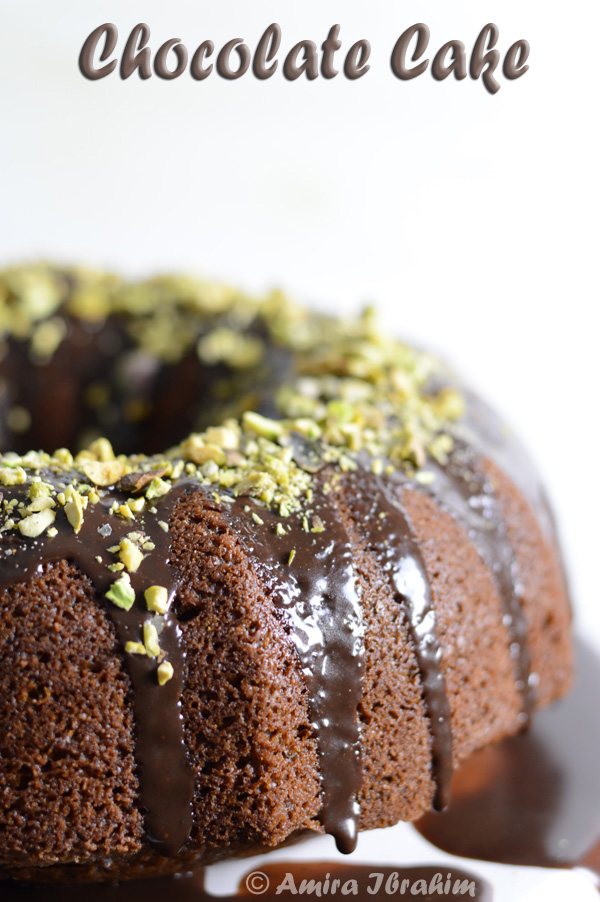 There is something about chocolate that makes you feel good- or at least 99.999% of the people I know. If you are having a bad day a piece of good chocolate can make the grass greener on your side of the road, seriously. I was totally surprised when my husband – not a chocolate fan- fill in love with this cake.
This is a truly fabulous cake, simple and easy. I hesitate a lot to make any cake as I know I can finish any cake ALONE in just a couple of days :). I can have cakes for breakfast, lunch and dinner, and this cake was no different so I had to sent it away with eyes full of tears.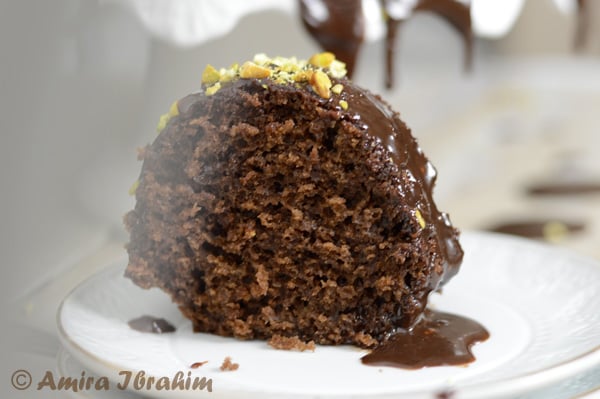 I love baking , all sorts of baking weather it is cakes, bread, cookies, scones and so on. It is one of life's pleasure to turn on the oven and start creating something, and it gives me even more pleasure when the recipes comes out not only delicious but also super easy and does not require a lot of ingredients.
There is nothing better than a good piece of cake, one which ease some of your stress and worries in this world. One that is fluffy, moist, light and with just the right amount of sugar. One that is easy to make when you crave a cake.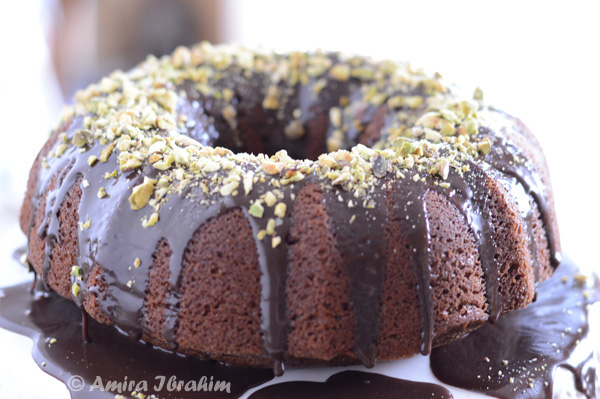 This cake satisfies most of the categories above, I am not going to tell you this cake is the best in the world, as our taste buds are created differently, but I just wanna say that it satisfied and pleased those who ate it.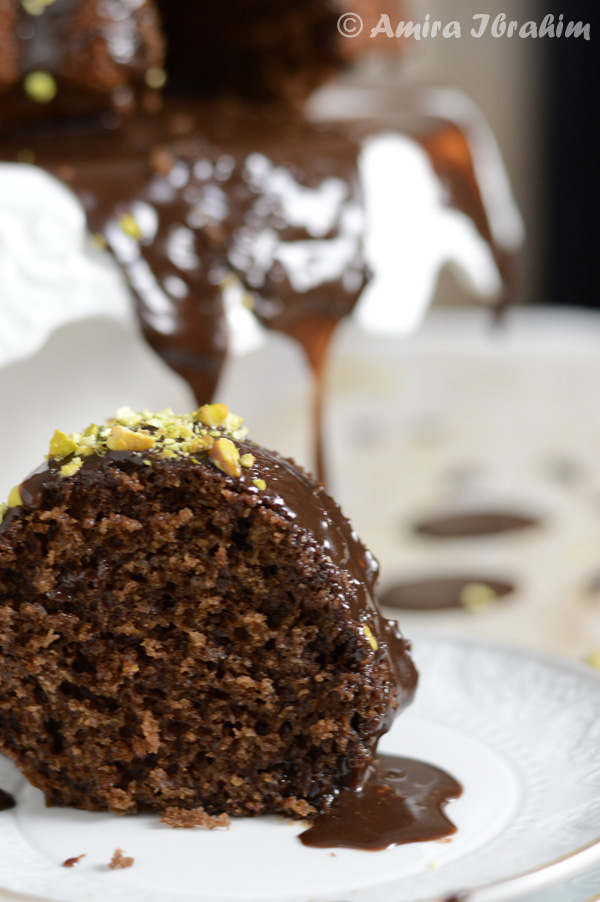 I hope you'll like making this simple chocolate cake and… until next recipe, enjoy your week.
Chocolate cake
Ingredients
For the cake
1

cup

sugar.

3/4

cup

oil.

4

Tablespoons

cocoa powder.

4

Tablespoons

dry milk.

1

cup

water.

2

large eggs.

a pinch of vanilla powder.

2

cup

all purpose flour.

1

Tablespoon

baking powder.
For the chocolate sauce
5

Tablespoon

unsalted butter

melted.

2

Tablespoon

unsweetened cocoa powder.

1/2

can sweetened condensed milk.

14oz
Instructions
Preheat your oven to 350F.

In your blender, add the first 5 ingredients and mix well.

Mix in the eggs and vanilla.

In a bowl, mix well the flour and the baking powder, then add the wet ingredients to the dry one and mix until the flour disappears.

Pour in a prepared pan and bake for 35-40 minutes checking it after the 30 minutes passed.

Invert the cake on a wire rack and let it cool down for 10-15 minutes. Meanwhile mix the chocolate sauce ingredients well.

Poke the cake several times with a toothpick or a wooden skewer.

Pour the syrup over the cake and let it soak as much as possible.

Sprinkle crushed roasted pistachios on top.

This cake is best next day so refrigerate overnight, slice and Enjoy!!
Sign up and learn more about Mediterranean flavors
Need more cakes? Check out our cake collection here.
Meanwhile here are some of our favorites.👇.