ِA luscious berry packed beauty that is going to be your next crowd pleaser. This no bake, easy summer berry dessert is creamy, kids approved, friends approved and even parents approved recipe. You are going to love it and everyone will be literally licking their plates.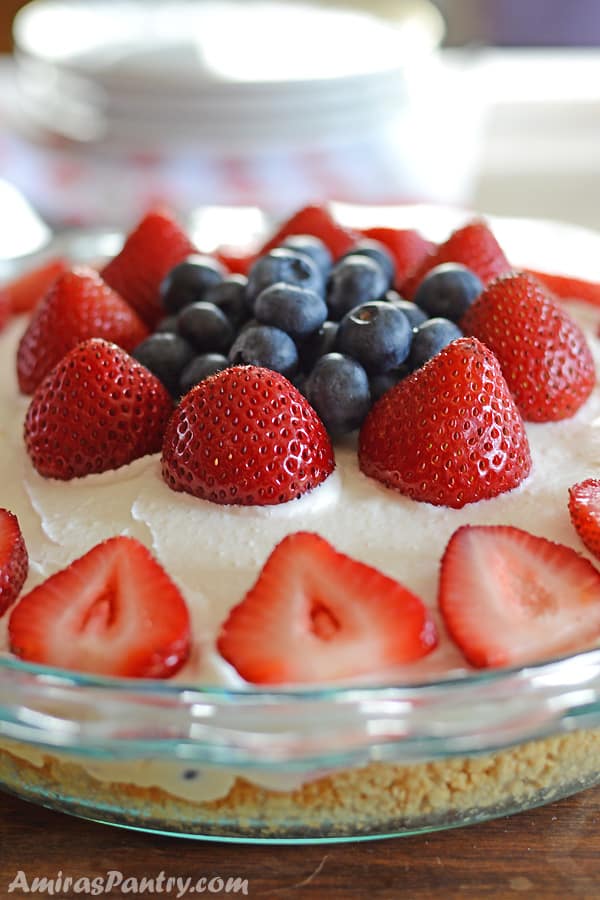 This no bake berry cake/pie/tart whatever you'll call it, is super easy to make and can be made up to 24 hours in advance. Serve it frozen or just chilled, it is up to you, although I like it a little bit frozen but not too hard so people can bite into it. But keep the decoration until you are ready to serve.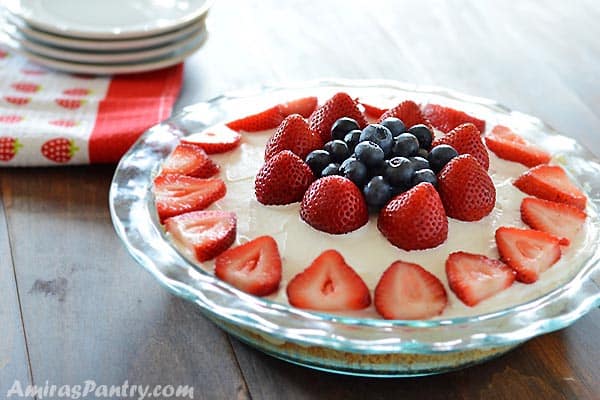 When I made this dessert, my kids were all excited and waiting for it specially as they love all the ingredients, but really, what is there not to love about this dessert. It has a heavenly mixture of oreos, vanilla yogurt, vanilla pudding, luscious berries and whipped cream, really this is going to rock your party.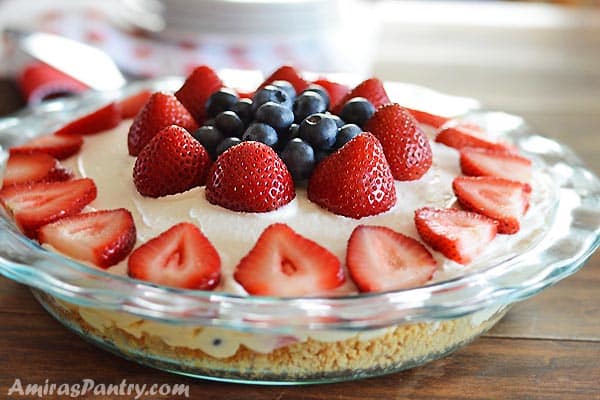 When I was finished and it is time to tasting, my middle kid- the creative one- looked at my and said " you know mom, it is really hard to choose which one your creating is the best, this is an A+ dessert", and oh boy, was I happy to hear that. I've also sent it with hubby to a men's gathering and everybody was asking about the recipe the next day :). I really get happy when people eat and like what I make, I like feeding people.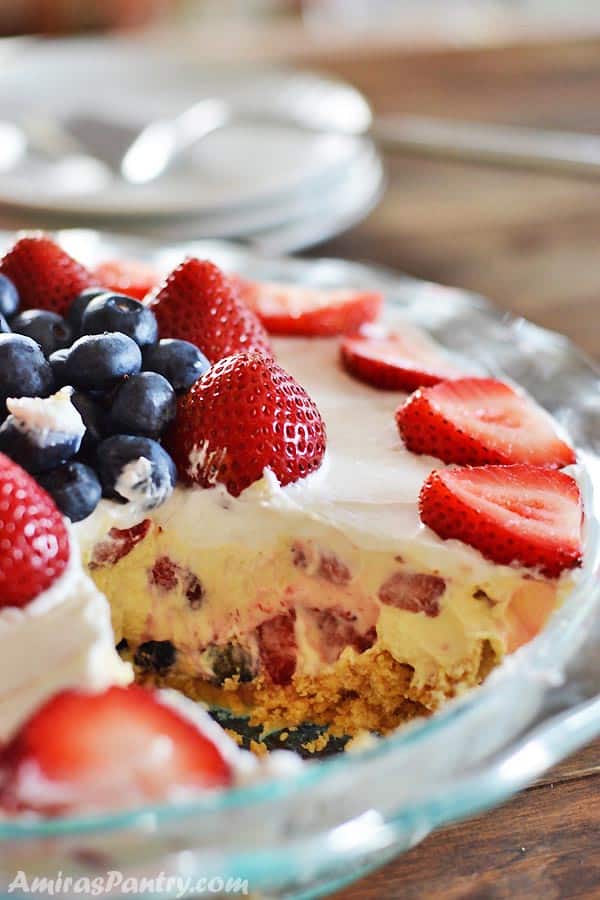 I've made these with golden Oreo, but of course you can make it with any other cookies you like, you may want to try the original chocolate Oreo as well. You can also try and change the fruit mixture or may be use a different pudding flavor, be creative and tell me what did you come up with. Although I am sure it will be tasty every time.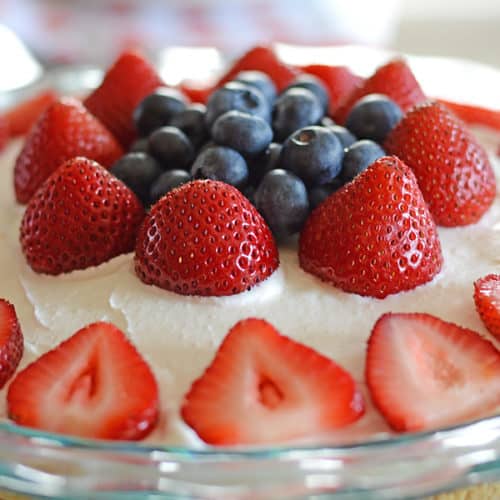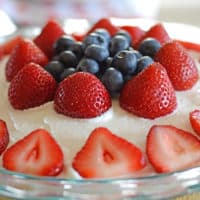 Ingredients
For the crust
Golden oreos

about 200gm

3

Tablespoons

melted butter.
For the filling
16

oz

vanilla yogurt.

1

instant vanilla pudding.

3.4 oz

1

cool whip

8 oz, thawed.

*3 cups of fresh or frozen berries .

Strawberries, blueberries, raspberries..etc
For the topping
More whipped cream.

More fruits for garnishing.
Instructions
Pulse oreos in food processor until crumbed.

In a bowl add the crushed oreos and melted butter, mix well.

Spray a 9 inch round pyrex with nonstick cooking spray.

Press the mixture into the dish evenly and place in freezer until you finish the filling, almost for 15 minutes.

In a deep bowl, combine yogurt, vanilla pudding and mix.

Add the cool whip and stir in everything well together.

Gently fold in the berries.

Take the dish out of the freezer, spread the fruit mixture over the crust evenly.

Back into the freezer for an hour or until you are ready to serve.

Top with more whipped cream and garnish with more fruits.

Serve and Enjoy!!
Sign up and learn more about Mediterranean flavors
TIME TO SHOW YOU OFF!