Do you like snacking on crackers and probably some cheese to go with? Why go for a store bought ones while you can make them at home. Easy, crunchy and flavored to your taste. With these delicious crackers, snacking will never get easier.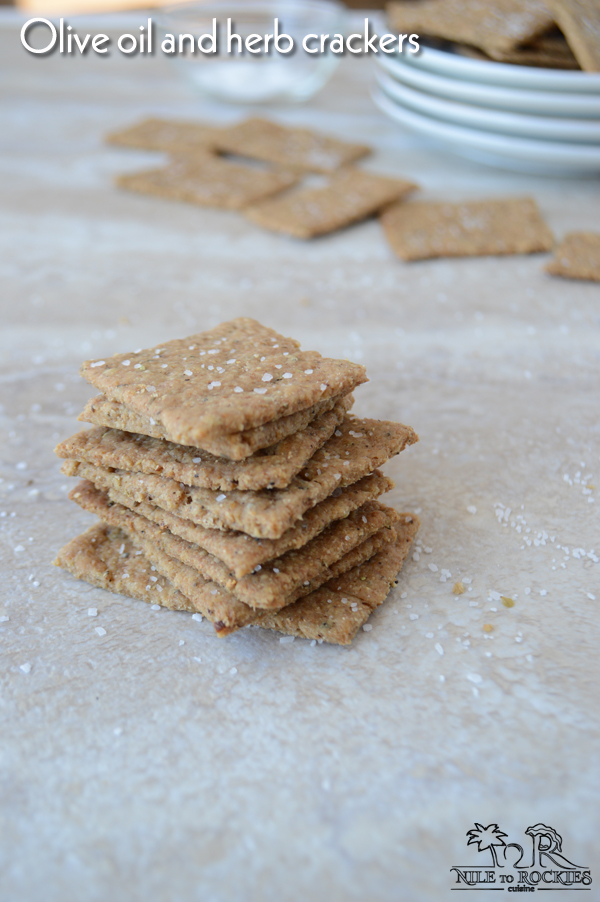 Homemade crackers made with olive oil, whole grain, all purpose flour and your favorite herb/spice or a combination. These crackers turned out better than I expected, I did not expect them to be crunchy enough but I was wrong.
It is so tempting to get everything store bought, we all have our lives, busy schedules from work to going with kids to their endless activities then we come home exhausted and we barely make dinners but crackers!! no way, we do not have time for that. If you think like that, then allow me to tell you, you are WRONG my dear, these crackers take probably less than 15 minutes to whip up a good batch that will get you through the week and the rest is for your oven to complete, make it while you are probably menu planning for next week or better yet let the kids make it, it is easy and they will be happy.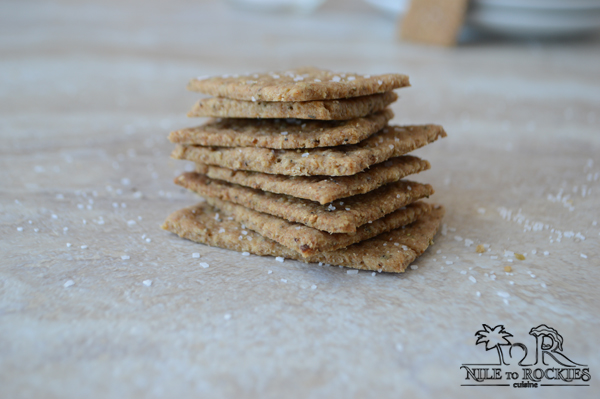 Soccer season has begun, two of my boys go to soccer games and training, that is 4 days of the week, thank God that my third is not that interested in soccer, he is more of the artistic kid likes to draw🎨 and playing guitar :).
Soccer is in our blood, I mean for our nations in the Middle East, soccer is like football here, sometimes it is scary and people can really fight with each other over a game or an argument about different soccer teams!! CRAZY. When you go to Egypt, and I believe most of the Arab region as well, you can find kids playing soccer at every street, shouting and grabbing each other from shirts as if their lives depends on it … it is hilarious.In Egypt, soccer has been only for boys, until recently limited training locations for girls were built, but it is always regarded as a male sport that girls should stay away from.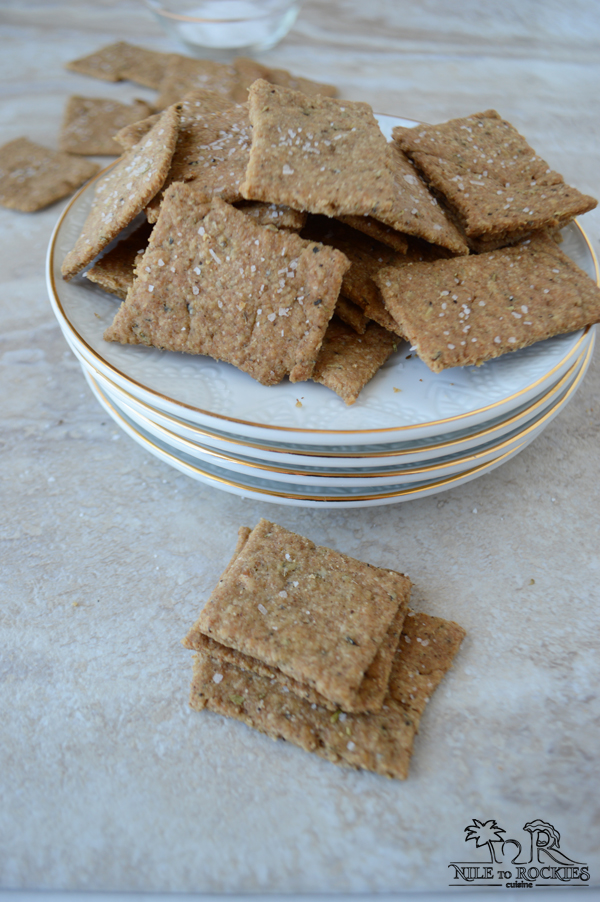 Being a soccer fan, I like watching my kids play, score and win. Specially my youngest, I think he might be a soccer player when he grows up, if he is still interested in the game. Since he was 2 years old, everyone who saw him playing with a ball told me that he is a great kicker for his age. When I go with him, I usually find my self yelling as if "his life depends on this match !!!", silly me, if you can see me, you'll find me shouting GO GO GO, KICK THE BALL, SHOOT SHOOT SHOOT ⚽ ⚽ ⚽. Crazy I know. He is the striker of his team and his coach depends on him, so I really get nervous.

Being so stressed out, I have to munch on something crunchy during these games or else, I will find myself grinding on my teeth 😳, and this is not good at all. It should be fun, but really with my little kid, I am taking this seriously !!. So here comes these little crackers to help along the way, a healthy snack that will keep my mouth busy during soccer games, and with some cheese, they are irresistible.


I've made those with Italian seasoning, and planning on making them with some cumin powder and cumin seeds, I know I will like this even more. You can use your favorite herb(s) or spices like rosemary, anise, fennel, thyme, sage….. whatever you like. I've used whole grain flour along with all purpose flour but you are welcome to use whole wheat instead with the AP one, whatever you can find.
Snack on these with some string cheese, cottage cheese, lenbeh or your favorite kids of cheese, add some veggies or fruits, may be a slice of deli meat and you have a healthy lunch waiting for you… so delicious.
Here is a short video on how to make these crackers, I hope you'll like them. Enjoy!!
Olive oil and herb crackers
So delicious and healthier than store bought ones, for your snack time.
Ingredients
1/2

cup

whole grain flour - or use whole wheat.

1/2

cup

AP flour.

1/2

teaspoon

salt.

* 1/2 teaspoon black pepper.

** 1/2 tablespoon Italian seasoning.

1/4

cup

olive oil.

1/4

cup

warm water.

Kosher salt for sprinkling
Instructions
In a bowl, combine all first 3 ingredients.

Add olive oil and mix well until all the grains are coated, then gradually add water , mixing until you have a nice soft dough.

Cover in plastic wrap and let it rest for 15-20 minutes.

Roll the dough into a rectangle roughly 1/8-inch thick or thinner, on a parchment paper or a Silpat.

Using a sharp knife, cut into squares. Sprinkle with Kosher or sea salt.

Transfer the Silpat to your baking tray, bake in a 375 F pre-heated oven for 13-15 minutes until it reaches the desired crispness.

Let it cook down, serve with your favorite cheese, fruits for a happy hour snack.

Enjoy!!
Sign up and learn more about Mediterranean flavors

Need more for snack time?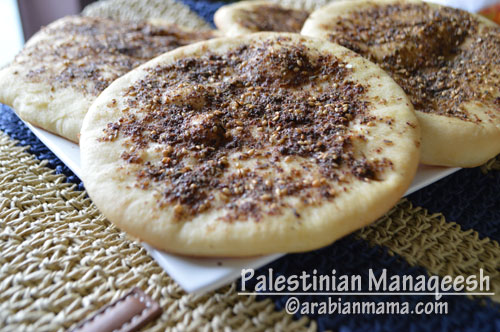 10 Minutes dough with endless uses.