Eggplant boats stuffed with a unique crunchy nutty filling.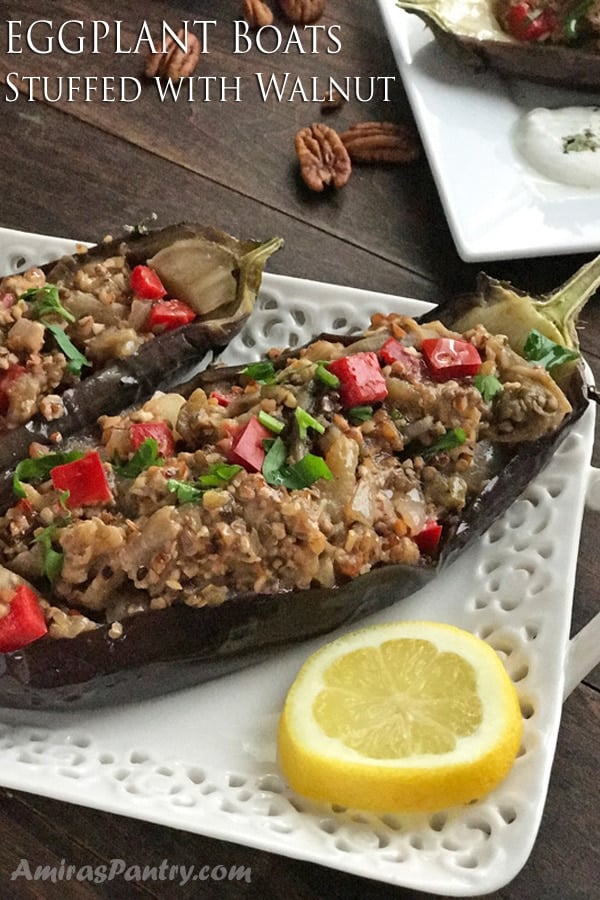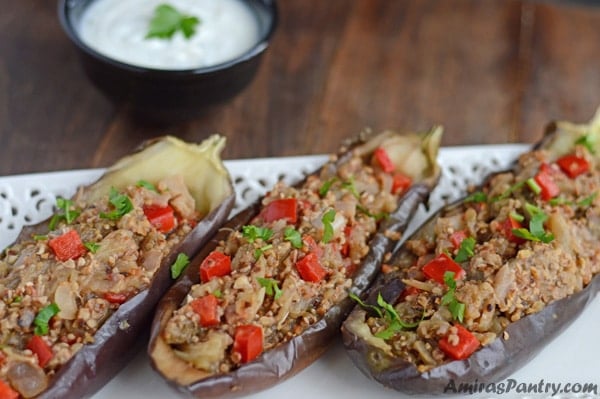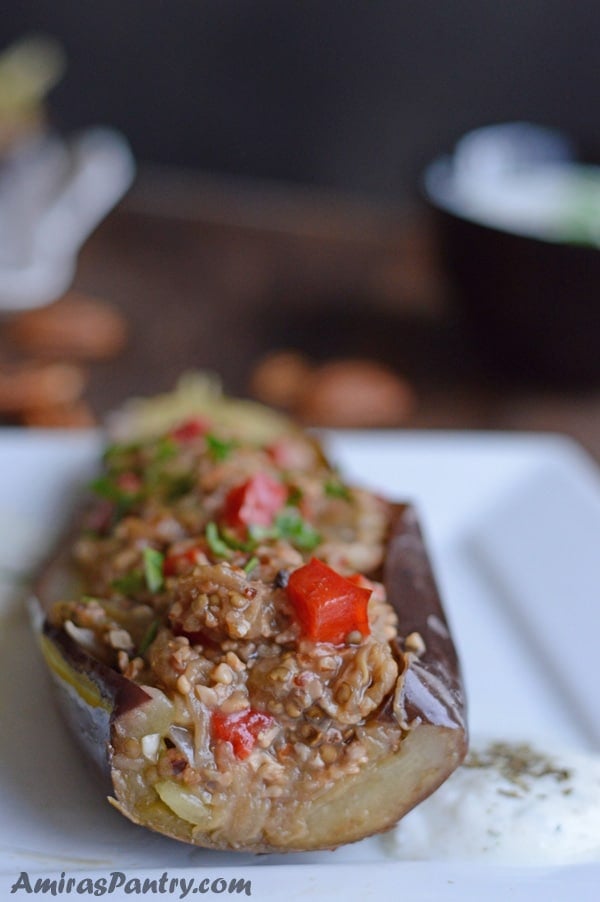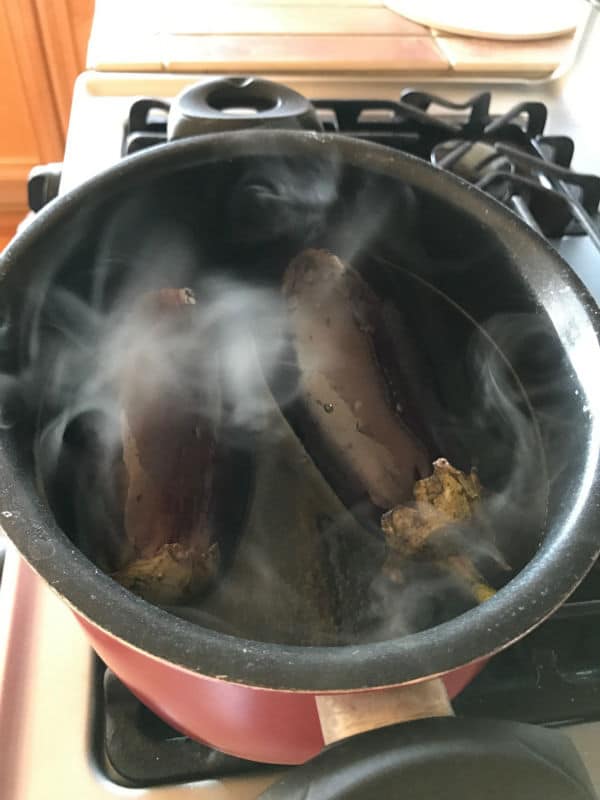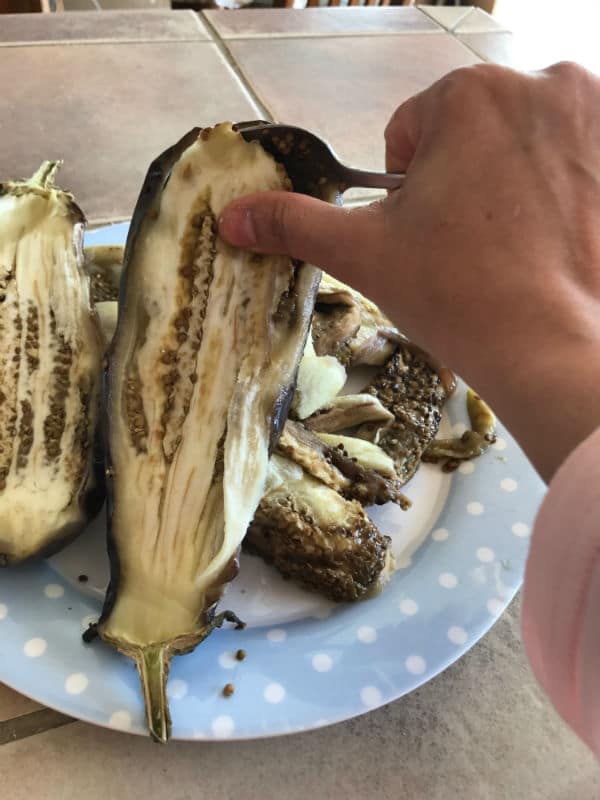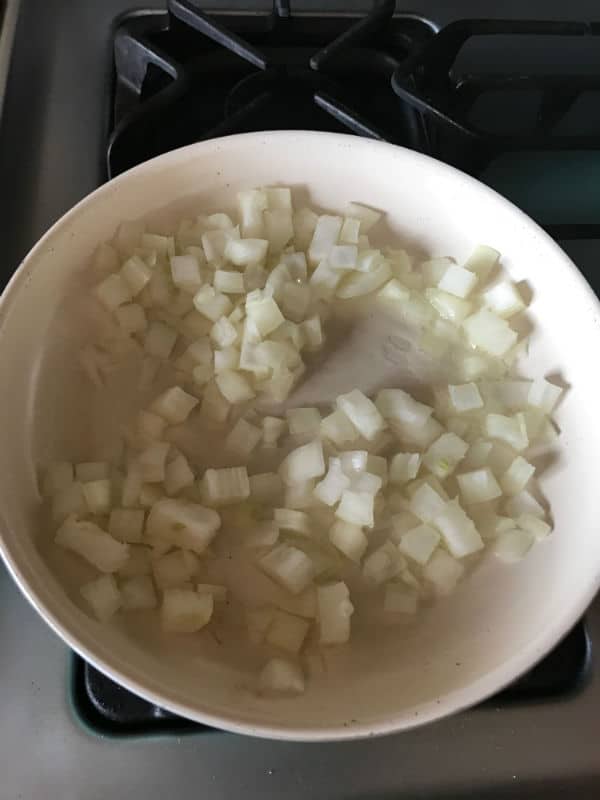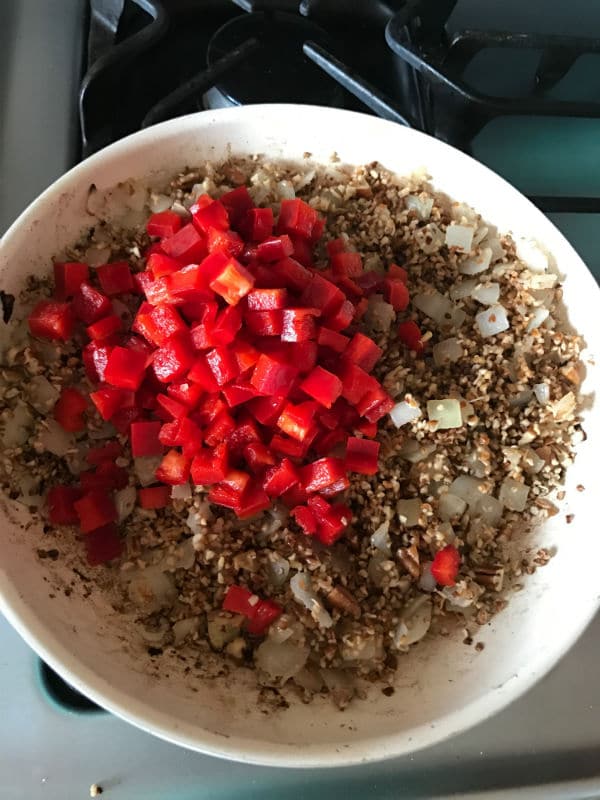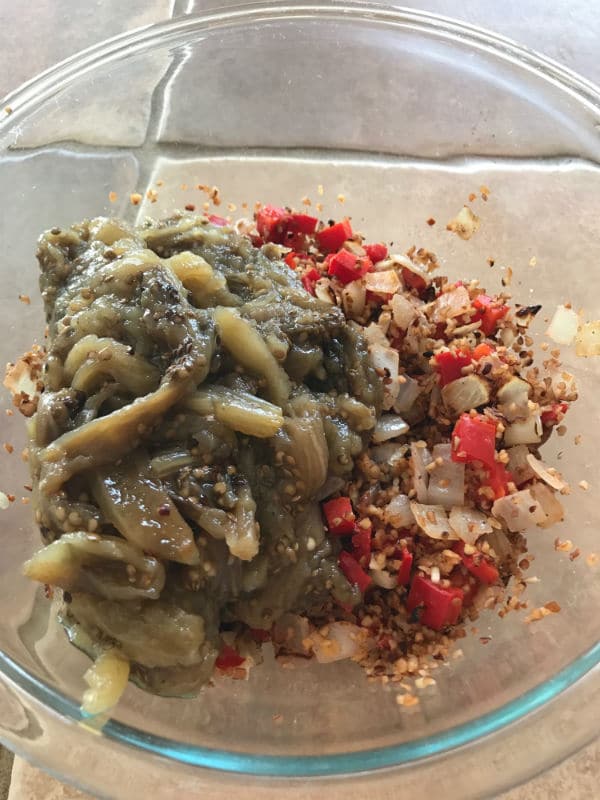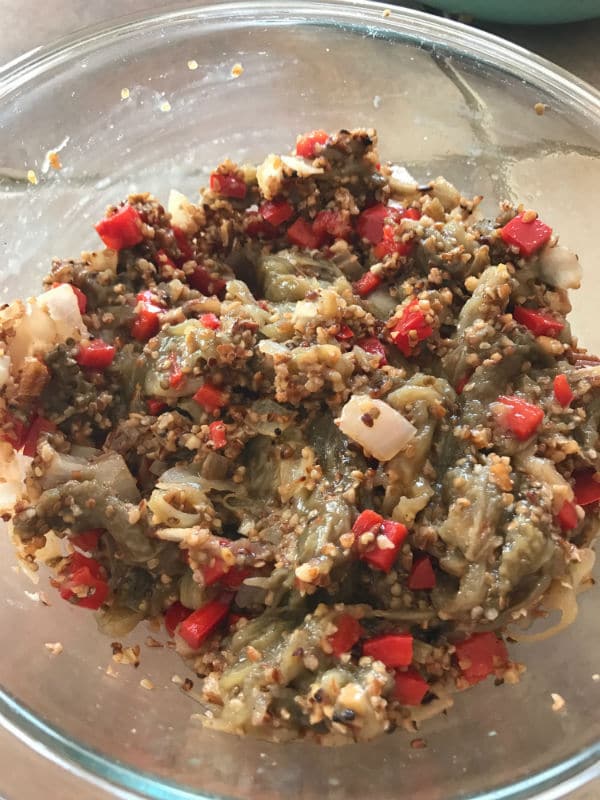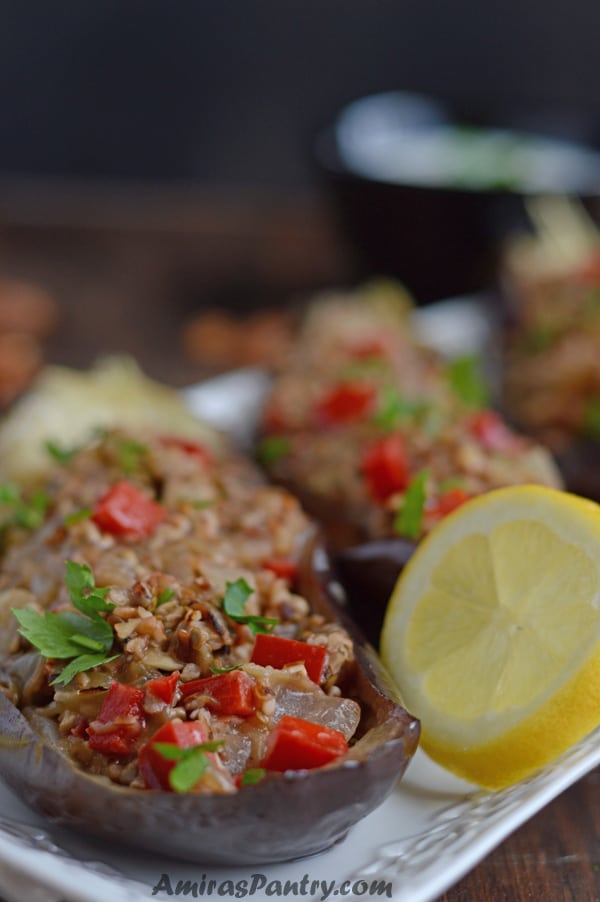 Walnut-Stuffed Eggplant Recipe for those seeking texture, flavor and uniqueness. A great appetizer to accompany your grilled meat.

Eggplants work well in a variety of dishes from ratatouille to baba ghanoush. I was not fond of eggplants in the past, but my dad was an eggplant addict. He liked musakaa very much and I've made a healthier version of it that I wished he could try.

I think I overdid it on Ramadan desserts. Although, actually, I think I would die from joy if I was stuck in a room filled with basbousa, knefeh and qatayef. I would simultaneously die from joy if this precious basbousa was drizzled in simple syrup and garnished with pistachios and walnuts. And triple joy if it all belonged to me... Is this basbousa hallucinations? I feel I am going to die if I say the word basbousa once more and this time not from joy!! Sometimes I feel I am going to fall into a diabetic coma .
I need to watch what I am eating but I cannot help it!!. My mom is celebrating me/us by all these kinds of food that I've been missing for the last couple of years. And I just can't say no, it will break this sweet lady's heart hehehehe.
Speaking of joy, I've had a great and joyous event this week that I am thrilled to share with you guys. I've been featured on the NPR for Ramadan's go to drinks with my qamar addeen drink. As a blogger this is huge success especially after being featured last year for the kahk recipe on Al jazeera as well. Thank you so much for following along with my culinary adventures and my stories.. I love you all.

So let's talk about this eggplant boat salad/appetizer and how to make them.

First, cover eggplants with water and boil until tender.

Cut in half and scoop up the eggplants leaving some flesh sticking to the skin.
In a pan, sautee diced inions.
Add chopped walnuts or pecan. Here I've used a combination of both as I did not have enough walnuts. Then add bell pepper and garlic.
After the mixture has cooled enough, add the eggplant pulp.

Season and mix everything well together.

Stuff the boats with the mixture and garnish with some parsley and lemon.
This is a very nice side dish to accompany any grilling or even by itself. If you are looking for a unique recipe with unique flavor, be an adventurer and try this dish.
I hope you'll like this recipe and please if you make this recipe, snap a pic and hashtag it #amiraspantry — I love to see your creations on Instagram, Facebook, Twitter!
Don't want to miss a recipe? Sign up for the FREE Amira's Pantry newsletter delivered to your inbox with lots of tips and surprises! And stay in touch with me on Facebook, Twitter, Pinterest, and Instagram for all the latest updates.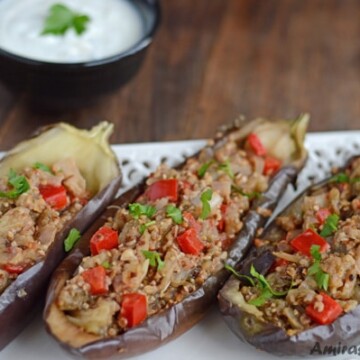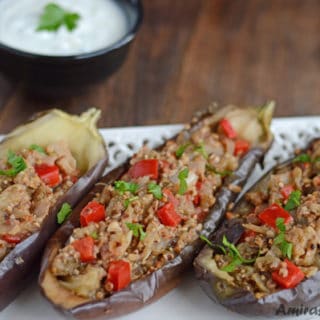 Stuffed Eggplant Boats with Walnut
Eggplant boats stuffed with a unique crunchy nutty filling.
Print
Pin
Rate
Ingredients
2

eggplants

, about 2 lbs.

2

liter

of water

, enough to cover eggplants.

1

Tablespoon

kosher salt.

3

Tablespoons

oil.

1

cup

red bell pepper

, diced.

1

cup

yellow onion

, diced.

1

cup

walnuts/pecan

, chopped.

Salt and pepper to taste.

lemon juice.

Optional: Chilli powder.

Parsley to garnish.
Instructions
In a pot over medium high heat bring about 2 liter of water ,seasoned with a tablespoon of kosher salt, to a boil.

Stab several holes in each eggplant with a fork.

Reduce heat, boil eggplants until tender, took about 20 minutes.

Take the eggplants aside and let it cool down. Scoop the inside leaving the eggplant skin intact.

On the stovetop, heat oil, add onion sauté for two minutes then add the pecan and keep stirring for another 2 minutes.

Add the bell pepper and garlic, stir for a minute then turn off the heat.

Add eggplant pulp. Stir for 5 minutes.Season with salt, pepper chill powder if using add a squeeze of lemon juice.

Stuff the eggplant shells with the mixture.

Garnish with parsley and serve with lemon slices.
Sign up and learn more about Mediterranean flavors