Embrace the sweeter side of the BBQ sauce and whip up a wonderful, easy appetizer for your next party. With the use of your crockpot, this becomes an almost effortless bacon wrapped smokies recipe.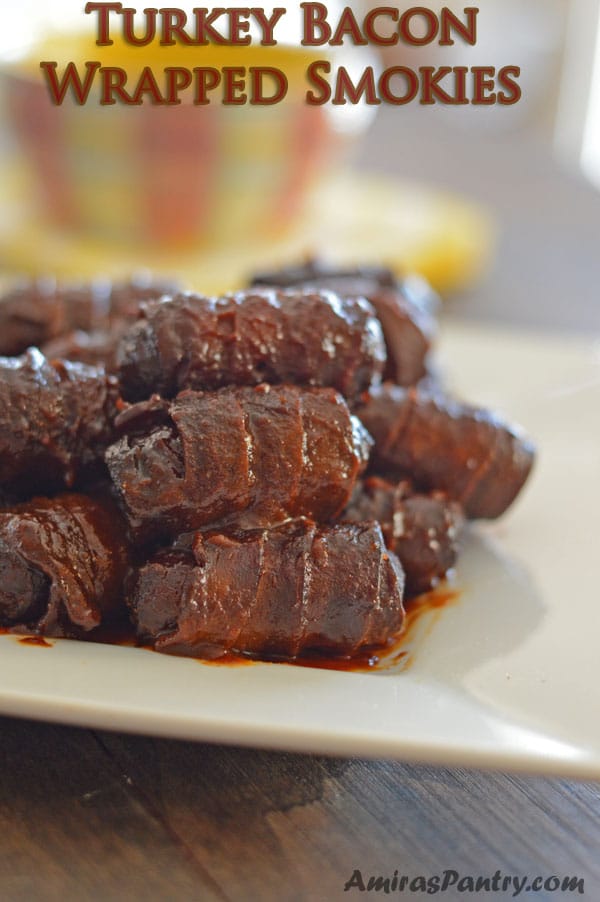 To ease in preparation, you can prepare all of these the week before and freeze them individually on cookie sheets. After they are frozen put them into freezer bags and store until you need them. Seriously, no way you can mess this up.
I've seen so many recipes online using brown sugar but also many people complained that it was too sweet. So I figured out that using BBQ sauce- although still a bit sugary- will cut a bit on the sugary taste, but it will still be acceptable.

I started by mixing the BBQ sauce with a low sugar apricot preserve, which is totally optional. I added the preserve to give it a little tartness in an effort to lessen any undesirable sugary taste.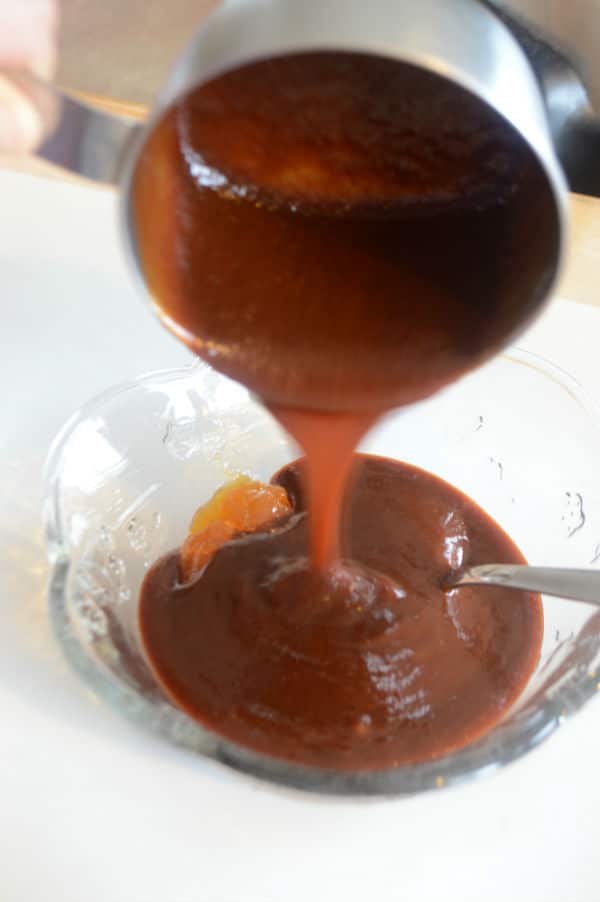 You may wanna be smarter than me and use slow cooker liners for easy cleaning . Spread about half of the sauce in the bottom of your slow cooker.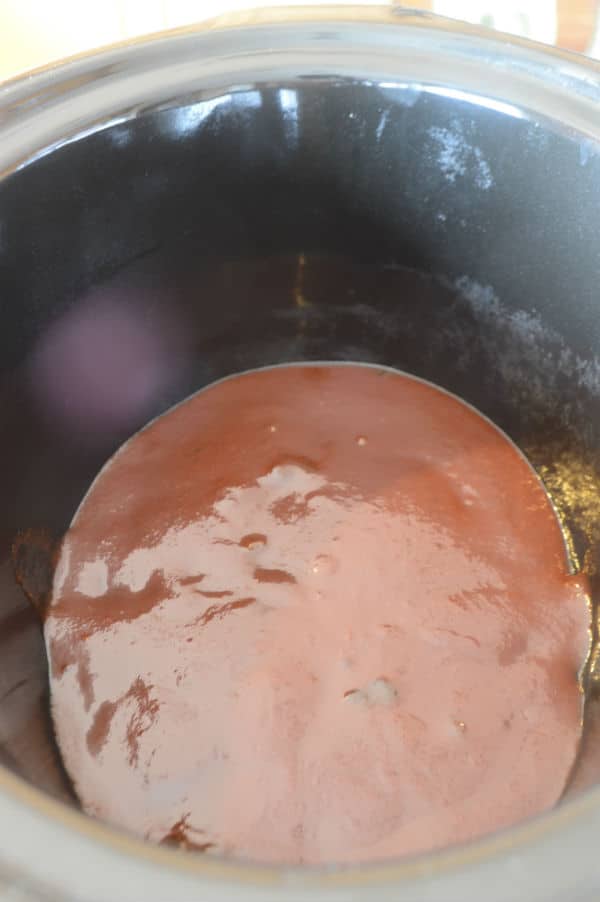 Now cut each bacon into thirds and wrap each on one of the beef smokies.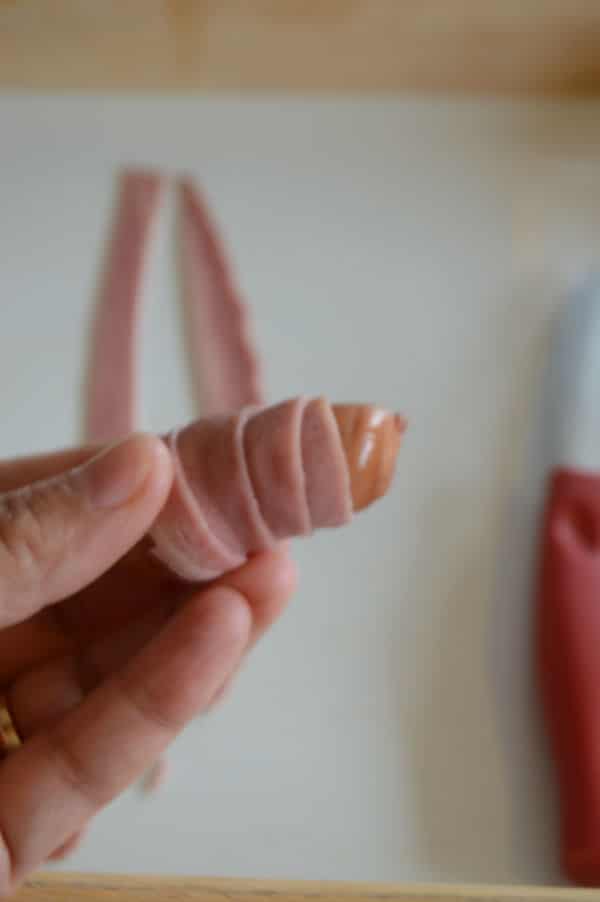 Place in the slow cooker seam side down or use a toothpick if you'd like to.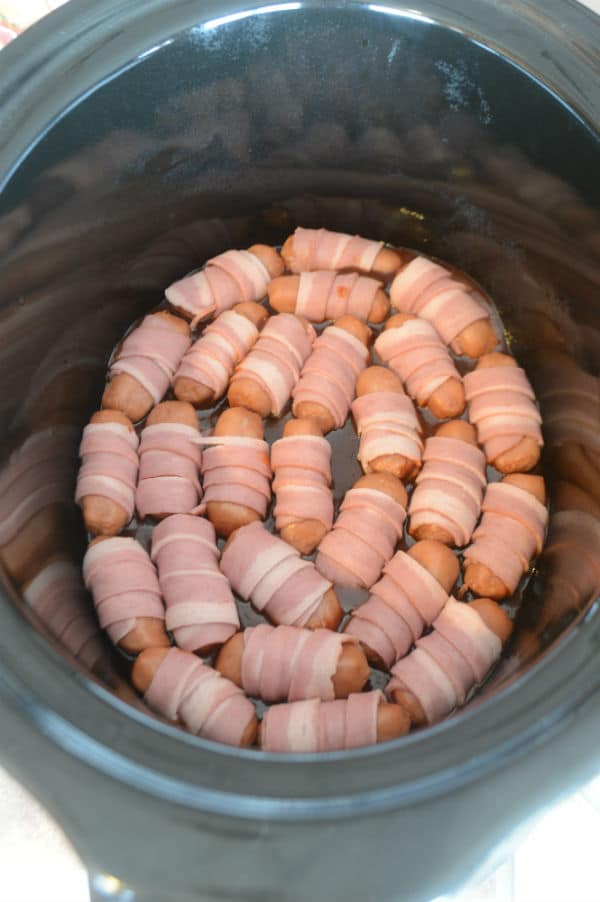 Pour the rest of the sauce over.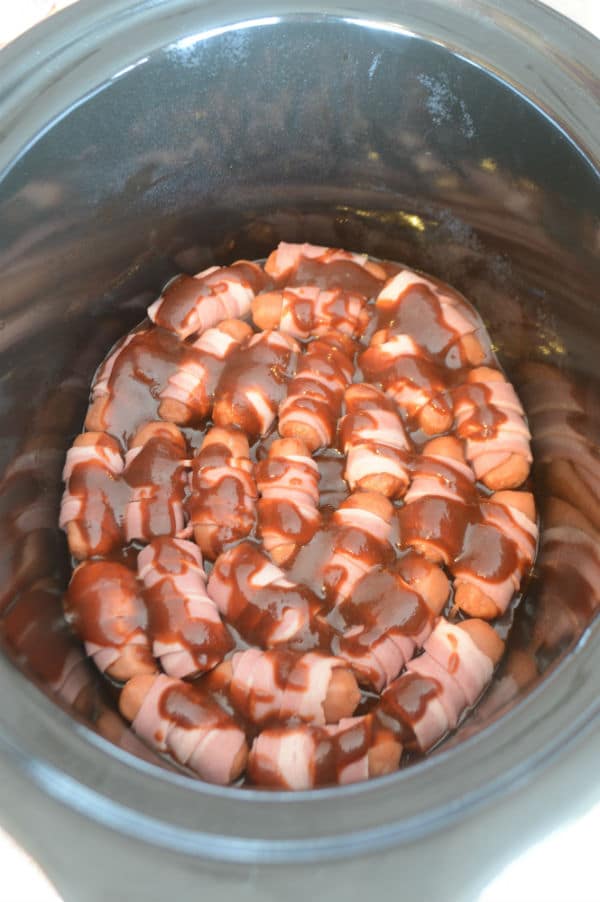 Set it and forget it :). I love this motto, specially that I am being forgetful these days… probably I am aging 😫!!!. Anyways the remaining sauce is awesome especially near the edges as it thickens more and kind of gets caramelized, so do not forget to scoop it over the smokies when serving.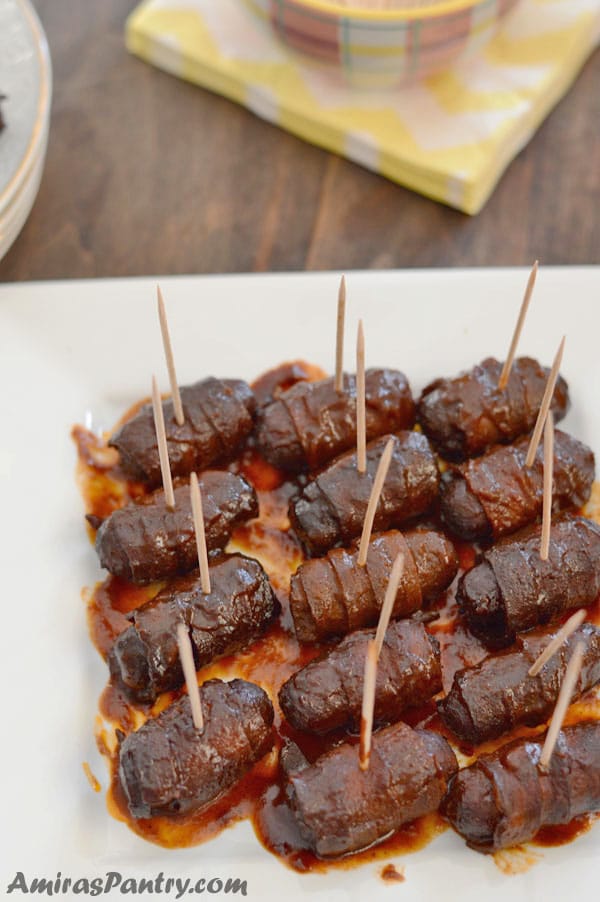 A final note: feel free to omit the apricot preserve if it is not your thing but I really liked the taste.
With Super Bowl Sunday coming up this will be the perfect bite sized snack for the fellas! I hope you like this recipe and have the chance to try it out… see you on Tuesday, until then have a great weekend.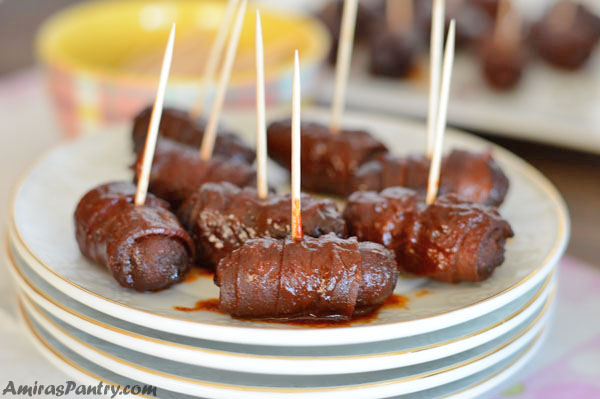 Bacon wrapped smokies
Ingredients
1

pkg. Lil Smokies.

13 oz

1/2

pkg. bacon

used turkey bacon.

1

cup

BBQ sauce.

2

Tablespoon

to 1/4 cup apricot preserve.*

used low sugar.
Instructions
In a bowl, mix BBQ sauce and apricot preserve together.

Pour half the sauce on the bottom of your slow cooker.

Cut strips of Bacon into thirds.

Wrap each strip of Bacon around 1 Lil Smokie.

Place Bacon Wrapped Smokies seam side down in the slow cooker.

Pour the rest of the sauce over the smokies in the slow cooker.

Cook on low for approx. 4 – 5 hours, or until bacon is completely cooked make sure to move the smokies around to cover with sauce halfway or an hour before it is done.

Keep it on warm until serving.

Enjoy!!
Recipe Notes
* Adding apricot preserve is to give some tartness and a desirable flavor to the smokies. This is optional.
Need more appetizers.. check out our appetizers here
Meanwhile here are some of the fav.
Baked Brie with puff pastry