Dec. 3rd marked the end of the month of Moharram which is the first month in the Islamic lunar calendar. Moharram is one of the four sacred months of the year in which fighting- war- is forbidden. Sunni Muslims – like me- fast on the 10th day of Moharram and a day before or a day after it. On the 10th of Moharram, God saved the children of Israel and Mousa -Moses- (peace be upon him) from their enemies. It is said that Mousa ( peace be upon him) fasted that day so we try to do as he did and celebrate their victory. For Shia Muslims they fast but for another reason which is mourning the death of the prophet's grandsons and have some special practices for this day. Ashura is the dish that is commonly made on the 10th of Mohaaram. Ashura is derived from the number Ashara which means 10 in Arabic.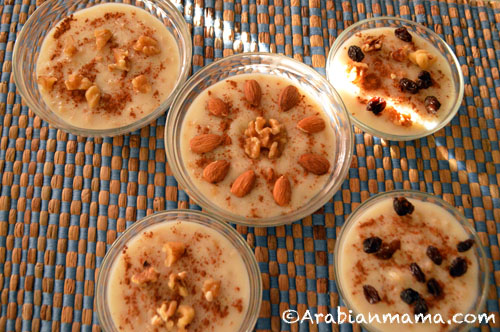 Egyptian Ashura is simply a whole wheat pudding. Some people called it Noah's pudding but this term is not used in Egypt … It is only called Ashura. So let's see how to make this pleasing dish.
You will need:
1 cup peeled wheat.
5 cups water.
4 1/2 cup of milk.
1/2 cup granulated sugar.
a dash of vanilla.
6 Tbs corn starch dissolved well in 1/2 cup of cold milk.
For garnish: use coconut flakes, raisins, dried cranberries, nuts, ground cinnamon … whatever you like.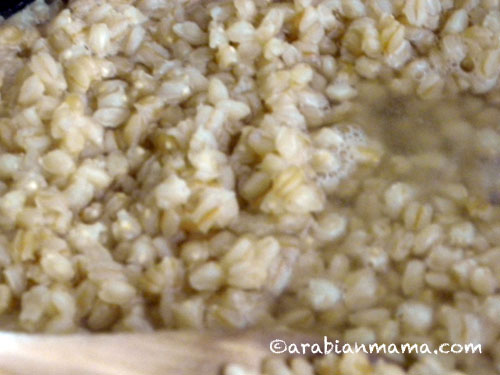 Start by rinsing the wheat very very well then place in a pot with water, bring to boil then reduce heat and let it cook for about 45 minutes until the wheat looks like the picture above.
Add the mil and sugar to the wheat, stir until the sugar is completely dissolved.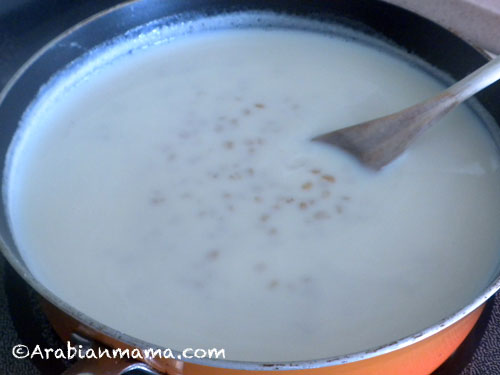 Add the corn starch dissolved in the milk to the mixture and keep on stirring for about 10 more minutes to complete cooking.
Remove from heat, let it set for 5 minutes then place the mixture in the serving plates.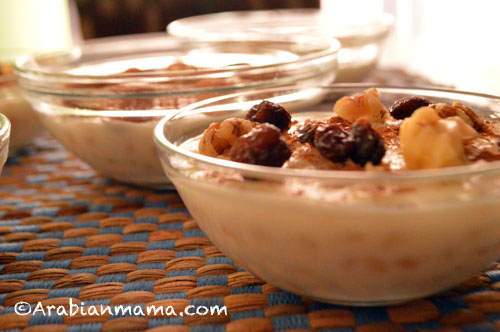 Garnish with cinnamon,nuts,raisins whatever you like. Refrigerate or keep it to cool on your kitchen counter and enjoy.